How Chadwick Boseman Really Felt About His Black Panther Suit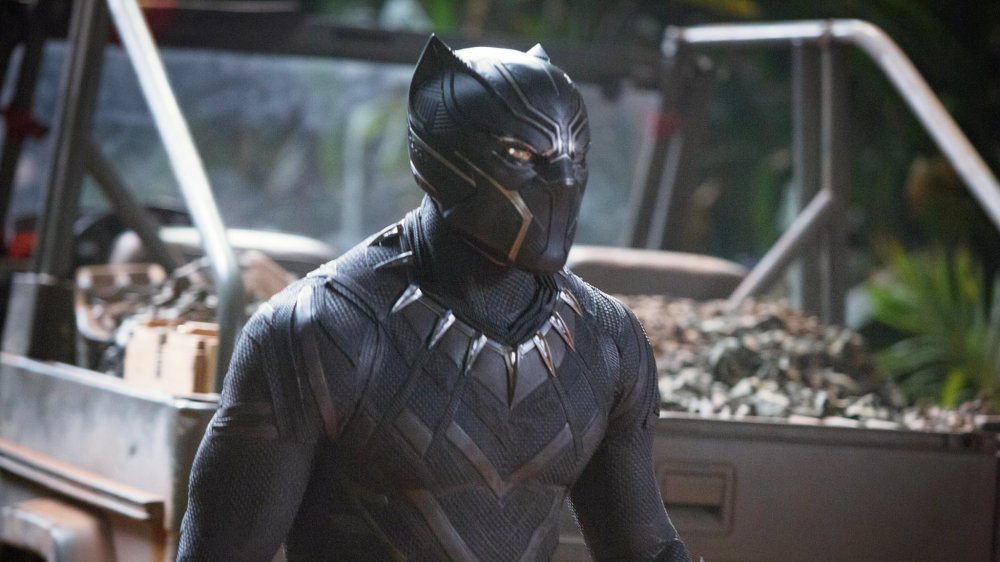 Marvel Studios
The late Chadwick Boseman had some feelings about his famous Black Panther suit.
As Hollywood grapples with Boseman's untimely death — on August 28, 2020, the actor's family announced that after four years of treatment, Boseman passed away due to colon cancer — fans are remembering his most impactful roles. Obviously, he's best remembered by many fans and colleagues for his groundbreaking role in 2018's Black Panther, in which he played the titular superhero. As King T'Challa of Wakanda, Boseman infused this character with grace and elegance, despite the fact that he apparently struggled with his costume.
In a USA Today feature about the film's early 2018 release, director Ryan Coogler and Boseman discussed Black Panther's suit, which Coogler upgraded after the character made his official Marvel Cinematic Universe debut in 2016's Captain America: Civil War. As we remember Boseman and chronicle his career, here's the full story about how he really felt about his Black Panther suit.
Chadwick Boseman sometimes struggled with his Black Panther suit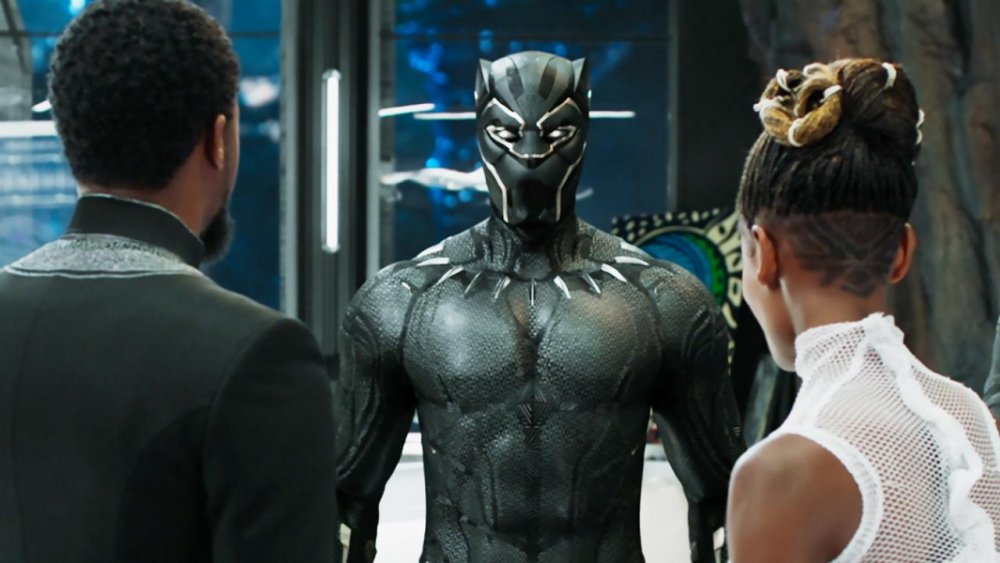 Marvel Studios
In the USA Today feature, Boseman admitted that he often struggled with his Black Panther costume, which was an entirely new design from his suit in Civil War.
Coogler was also on hand to explain why they upgraded the suit, saying, "we wanted to make the suit seem like it has even more technological capabilities. The director also said that the suit provides an emotional connection to tech genius Shuri (Letitia Wright), saying, "The coolest thing about the suit is it's very tied to the relationship with (T'Challa's) little sister."
Boseman, however, was pretty up front about the difficulties inherent in the suit, especially due to the role's intense physical demands. "It's suffocating at times. You just feel like you're closed in. But you get used to it," the star said, also noting that, "It is extremely hard to get into."
Apparently, getting into the suit was a process all on its own. "It used to take three people in addition to me to get into the outfit," Boseman said. "Now it's just one person who's really strong, with strong hands, to get it on quickly. That used to take about 30 minutes, now we've done it in less than 15. But by that time, you're already sweating."
As if Black Panther's physicality wasn't tough enough, Boseman said the suit upped the ante: ""The suit requires a certain type of endurance just to wear it. It's heavy. It's hot. It's like a big resistance band, making it hard to move your arms and legs. It's almost like wearing weights and doing everything with them on."
If you want to check out Boseman's tricky Black Panther suit for yourself — and remember his performance — the film is streaming on Disney+ now.