The Real Reason Chadwick Boseman Started Acting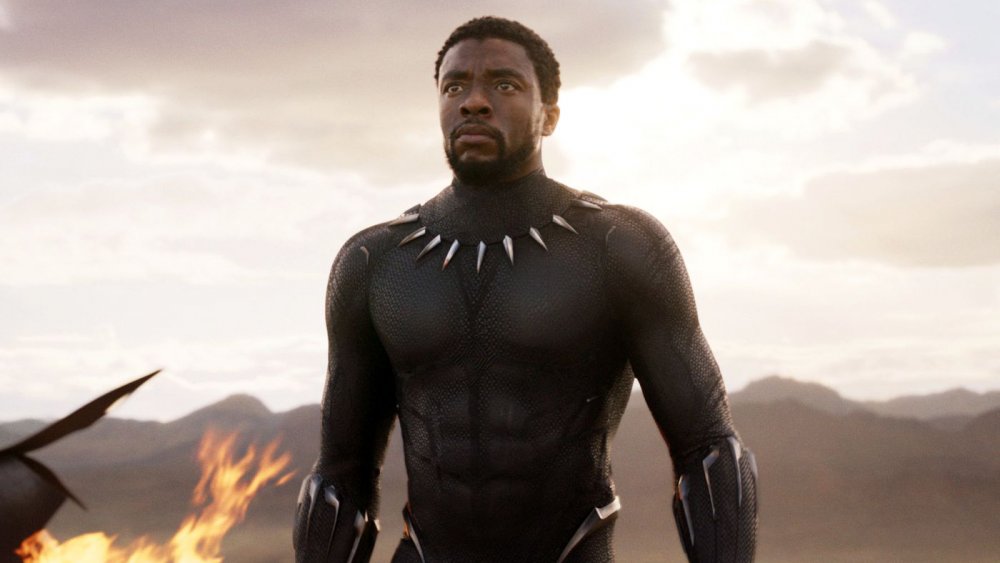 Marvel Studios
As the world mourns the shocking loss of Chadwick Boseman, many surprising details about his life have emerged, all of which demonstrate him to be an even more talented, courageous, and humble individual than previously realized. While his previously-unknown battle against cancer is surprising enough, many fans are also now learning the fact that while the charismatic face of Black Panther, 42, and Get On Up might seem like someone born to be a movie star, his original passion was for something else — namely, writing and directing.
Boseman had first tried his hand at storytelling in high school, according to Rolling Stone, when the death of a classmate inspired him to write a play titled Crossroads. From there, his skills at writing and directing brought him to Howard University, where he was mentored by Phylicia Rashad (Clair Huxtable from The Cosby Show). At one point, he and some other classmates applied to a summer program to study theater at Oxford. Though they didn't have enough money to attend, Rashad asked for financial help, and in a stroke of luck, the program was paid for by a certain Hollywood celebrity named Denzel Washington. From there, Boseman went on to graduate with a Bachelor of Fine Arts in directing, and later received another degree from New York's Digital Film Academy. 
Boseman never expected to get into acting, though. At first, in fact, he only tried it out as a way to enhance his directorial skills.
For Chadwick Boseman, acting was an experiment that went really, really right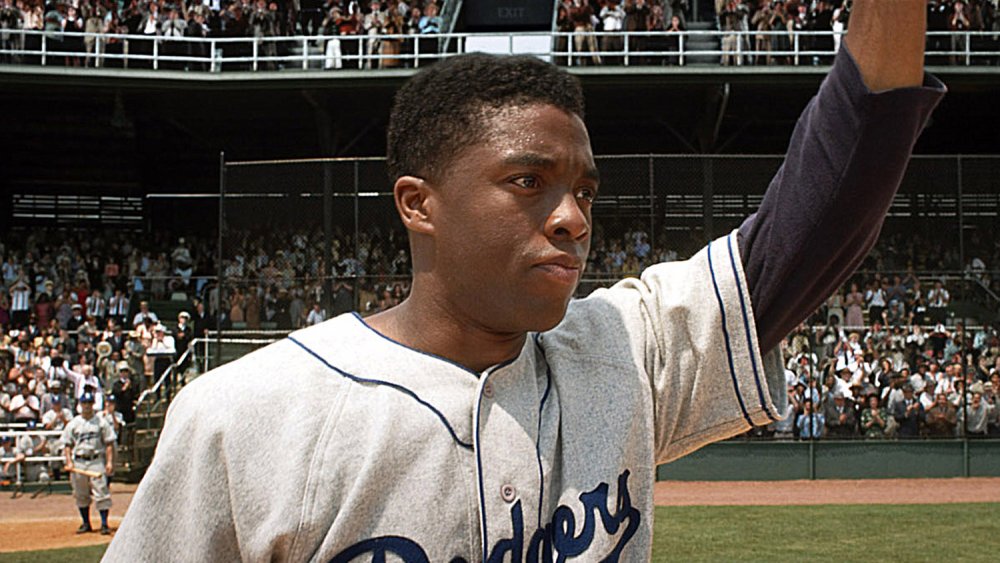 Warner Bros.
In an interview with the Guardian, Boseman acknowledged that becoming an actor, rather than a director, was a complete accident. Back when he took the aforementioned summer course at Oxford, he figured that if he was going to be a director, it made sense to get a firsthand perspective on what acting was like, to further improve his technique. So, he took a class, and liked it more than he expected. "I was really only studying it to know what the actor was doing," he explained, "not really wanting to be up there myself, so it was a surprise to realize I'd caught the acting bug."
In the early 2000s, Boseman tried his hand at various TV roles, as the Michigan Chronicle reported, including on Castle, CSI: NY, ER, Law & Order, and the soap opera All My Children, the latter of which saw him fired for addressing the fact that his character was a racist stereotype. By 2008, Boseman decided to make Los Angeles his new home, and he continued pursuing an acting career, finally hitting the public radar when he starred as Jackie Robinson in 42, paving the way for his future success.
Today, of course, it's hard to imagine a world in which Boseman didn't become the legendary actor as which he'll always be remembered. That said, he never abandoned his love of storytelling from behind the camera, either. As revealed by Ryan Coogler, Boseman was deeply involved in the development of Black Panther.