This Was Chadwick Boseman's Final Message On Twitter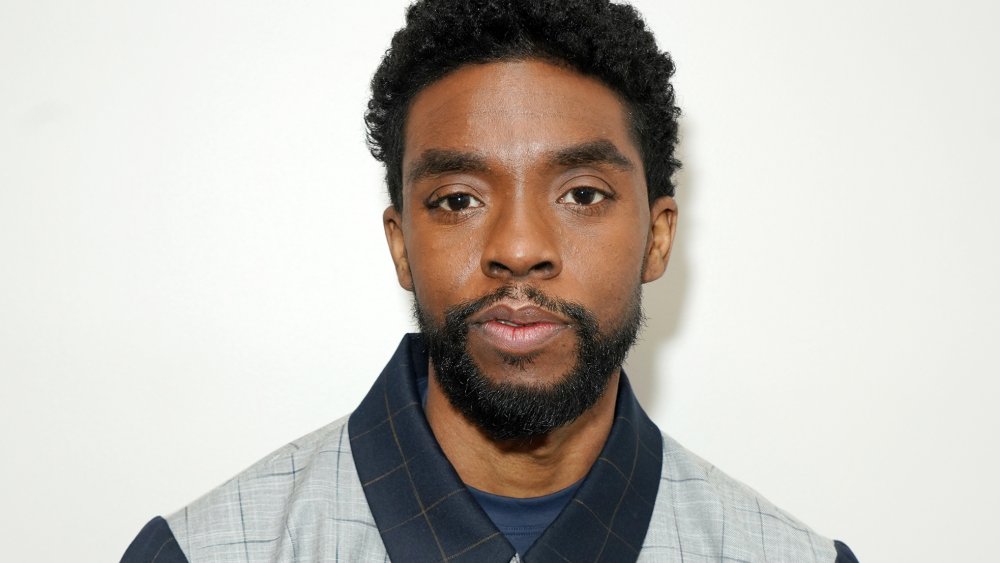 Alexander Tamargo/Getty Images
Chadwick Boseman was always one for powerful, uplifting messages.
News broke late on Friday, August 28, 2020 that the Black Panther star had passed away at the age of 43 after being diagnosed with stage IV colon cancer four years ago. Though his official Twitter account broke news of his untimely death in an emotional statement written and released by his family, the last tweet from Boseman himself encouraged fans in the United States to do something important: vote on Election Day — Tuesday, November 3, 2020. 
Boseman — who attended Howard University, one of the U.S.' historically Black colleges and universities (HBCUs) — praised Senator Kamala Harris, a fellow Howard alum who was recently chosen as the first Black female candidate for Vice President alongside former Vice President Joe Biden.
Along with a picture of himself and Harris posing together at the Families Belong Together – Freedom for Immigrants March at Los Angeles City Hall in June 2018, Boseman wrote, "YES @KamalaHarris!" – followed by three hand-clapping emojis and the hashtags, "#WhenWeAllVote #Vote2020."
In the aftermath of Boseman's death, both Harris and Biden took to Twitter to express their condolences.
Harris wrote two tweets. In her first, she posted a photo of herself hugging Boseman and smiling wide, with the caption, "Heartbroken. My friend and fellow Bison Chadwick Boseman was brilliant, kind, learned, and humble. He left too early but his life made a difference. Sending my sincere condolences to his family." In her second, Harris acknowledged Boseman's groundbreaking film roles, writing, "From his groundbreaking work in Black Panther to his portrayal of Thurgood Marshall, Chadwick Boseman helped paint a new picture of what's possible. Keeping his family, friends, and fans in my prayers during this difficult time."
Former Vice President Biden echoed Harris' sentiments, tweeting, "The true power of @ChadwickBoseman was bigger than anything we saw on screen. From the Black Panther to Jackie Robinson, he inspired generations and showed them they can be anything they want — even super heroes. Jill and I are praying for his loved ones at this difficult time."
The last post tweeted on Chadwick Boseman's account broke a Twitter record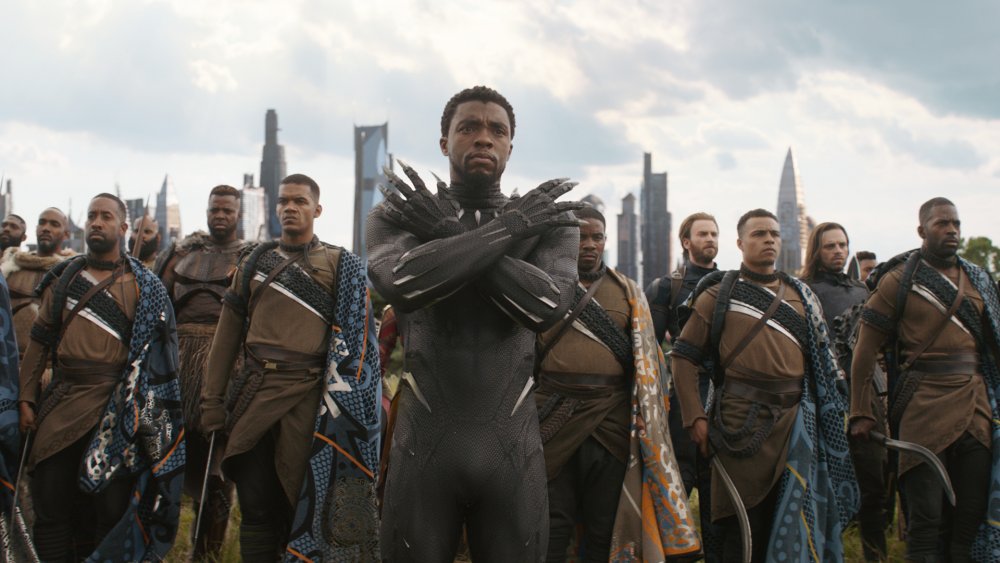 Marvel Studios
As mentioned, while the final tweet from Boseman himself was the one sharing his support for vice presidential bid Kamala Harris and her run alongside presidential hopeful Joe Biden, the last tweet shared from his account was the one announcing his untimely death. In the days since that tweet was posted to Boseman's two million Twitter followers on Friday, August 28, 2020, it has amassed nearly 7.5 million likes — the highest number of likes any tweet on the platform has ever received. 
It apparently took less than 24 hours for the tweet to break the all-time record. The official Twitter account for, well, Twitter itself confirmed the bittersweet achievement on the afternoon of Saturday, August 29, when the tweet had even fewer likes than the near-7.5 million recorded on Monday, August 31. 
Quote-tweeting the heartbreaking post announcing Boseman's passing, Twitter shared, "Most liked Tweet ever. A tribute fit for a King." At the end of the caption was a fitting hashtag: "#WakandaForever," which autogenerates an emoji of Boseman's Black Panther mask when typed and tweeted on the social media site.
Chadwick Boseman's death has sent shock waves throughout Hollywood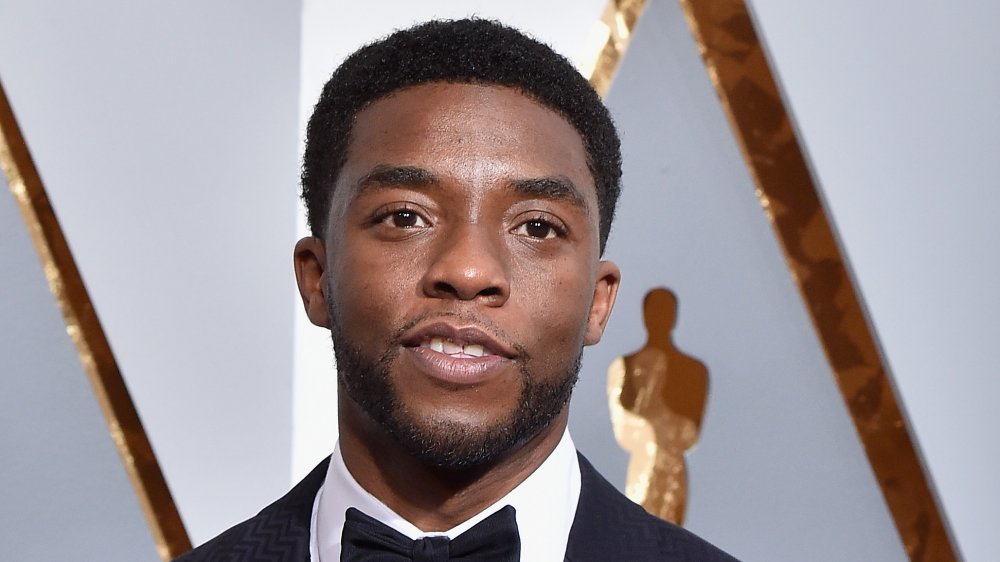 Kevork Djansezian/Getty Images
After spending roughly seven years on the big screen and making groundbreaking films like 42, Marshall, Get on Up, and of course, Black Panther, Boseman's death at such a young age has left Hollywood reeling. Not only was the star unfairly robbed of a long and storied career that he so richly deserved, but he also made almost all of his most influential films during his battle against cancer, making his more physically demanding roles that much more astounding.
Celebrities and fans alike have taken to social media to publicly mourn Boseman — from several of his MCU co-stars to fans inspired by Boseman's performance as the Marvel Cinematic Universe's first Black superhero who received his own feature film.
Though there's no doubt that the world lost Boseman far too soon, his influential work — including Black Panther and Spike Lee's most recent effort Da 5 Bloods – will live on forever, and his legacy is cemented. The upcoming Netflix film Ma Rainey's Black Bottom, Boseman's final movie, will undoubtedly serve as yet another reminder of his talent and excellence.
If you want to pay homage to Boseman through his work, many of the late actor's films are available to watch on streaming platforms now; his MCU films are available on Disney+, and Da 5 Bloods is available on Netflix. Our thoughts are with Boseman's loved ones during this time of grief.