Watch A Terrifying Scene From The New Mutants
They've battled behind-the-scenes drama, release date limbo, ownership changes, and even a pandemic, but it seems nothing could prevent The New Mutants from fighting their way into theaters.
And for many, the release of the long-delayed The New Mutants is a cinematic miracle nearly half a decade in the making. The film was first green-lit back in 2015, with The Fault in Our Stars helmer Josh Boone tapped to direct the X-Men-adjacent project. After assembling an impressive cast of up-and-coming talent including Maisie Williams (Game of Thrones), Anya Taylor-Joy (The Witch), and Charlie Heaton (Stranger Things), Boone actually got the would-be superhero horror flick before cameras in 2017, with The New Mutants originally eyeing a 2018 release.
A near-biblical plague of delays quickly descended on the production, with many believing the film was headed for an apocalyptic fate far worse than X-Men: Apocalypse. Almost three years later, The New Mutants is finally making its way to the multiplex. And while X-Men fans are no doubt eager to check it out, a certain ongoing global pandemic that just won't quit is sure to make a successful theatrical run difficult. 
To celebrate the long-awaited release of the film (and to further tempt viewers back into theaters that have long-been shuttered due to concerns over COVID-19), 20th Century Studios and Disney have released a chilling new clip from The New Mutants in hopes of further stoking interest. Set in a psychological hospital, the film follows a few gifted teens who believe they're being trained to one day join the famed fighting mutant force form Marvel lore. Titled "Smile," said clip proves just the opposite is true, and finds Taylor-Joy, Williams, and Heaton happening upon an all-too real memory, not to mention facing off against a horrifyingly sharp-toothed creature.   
What the critics are saying about The New Mutants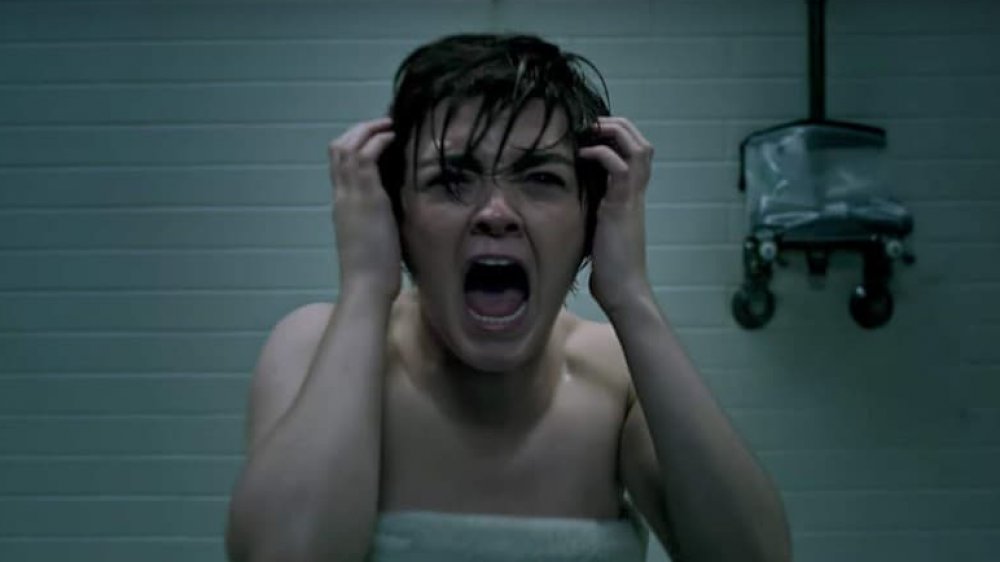 20th Century Studios/Disney
Frankly, the early critical reception to The New Mutants isn't likely to tempt many out of quarantine. Even as some major entertainment outlets are actively boycotting The New Mutants in light of Disney's perceived mishandling of (or complete lack of) safe press screenings, a few daring reviewers have braved theaters to put the film to the critical test. As of this writing, The New Mutants is failing that test mightily with a Rotten Tomatoes score of just 21% fresh.
Barry Hertz from the UK publication Globe and Mail was among the first to chime in on The New Mutants, giving the film a 1.5-star review and filing it under the damning headline "The New Mutants will make you hate The X-Men more than Magneto." He goes on to fault director Josh Boone for the film's shortcomings: "It is difficult to pinpoint exactly where Boone goes wrong, because there are just so many options to choose from." The Hollywood Reporter's Jordan Mintzer offered his own harsh assessment, claiming that for savvy cineastes, "Mutants will provide an eye-rolling case of déjà vu."
Most critics are indeed rolling their eyes at The New Mutants. The reviews are not all bad, however, with critic Jorge Loser offering tempered praise: "It may not become a cult film, but it is a solid adventure film." Critic Rachel Wagner was equally tepid in her praise, claiming the film is "not perfect, but I enjoyed this little teenage superhero origin story film."
As it is, lukewarm praise may not be enough to affect The New Mutants box office prospects. And coupled with ongoing pandemic worries, it should be very interesting to see how the weekend plays out at the multiplex.