The Flash's New Costume Explained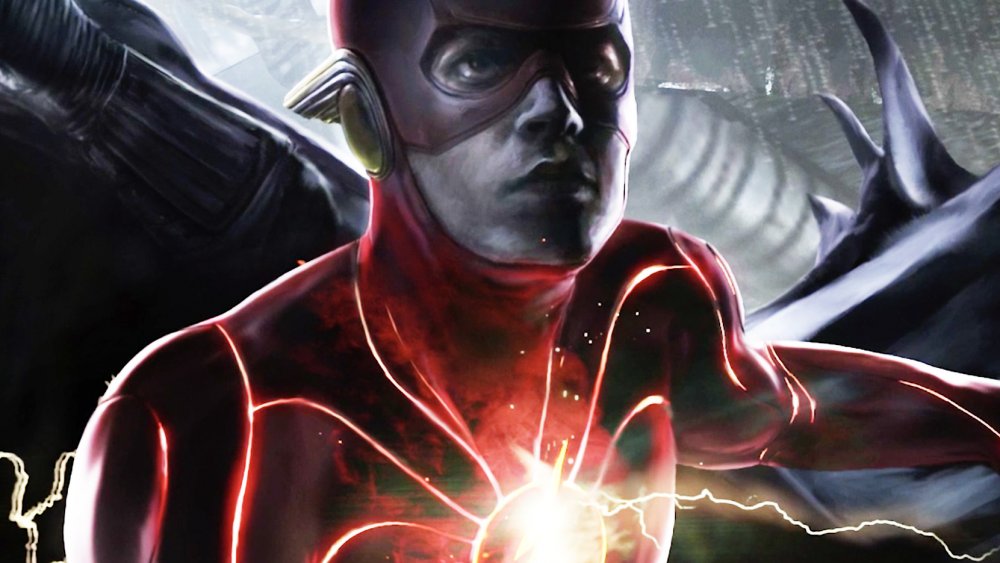 Warner Bros./DC Entertainment
For a superhero who runs so fast that he can vibrate through time, the Flash sure hasn't had a quick trip to the multiplex. Fans have been waiting for a solo movie starring Ezra Miller's incarnation of Scarlet Speedster Barry Allen since we last saw him on the big screen in 2017's Justice League. Since then, a rotating creative team and shifting priorities at DC Entertainment have repeatedly pushed the Flash's turn in the spotlight further into the future. The biggest glimmer of hope for eager Flash fanatics came from the Arrowverse's Crisis on Infinite Earths event on the CW in January 2020, during which Miller briefly met TV Flash Grant Gustin in a delightful moment of multiverse collision.
Now, we're finally getting some real news about the solo Flash movie, and it seems that crossover cameo may have been far more than just fanservice. During the DC FanDome virtual event, Miller joined director Andy Muschietti, producer Barbara Muschietti, and screenwriter Christina Hodson to deliver some bite-sized "Flash Facts," teasing the movie's potential to open up the DC Multiverse and tie every existing depiction of DC's many worlds in to one continuity. Since The Flash has yet to go before cameras, the team had to get a little creative in hyping the project — complete with an "accidental" Rickrolling courtesy of Miller.
One thing they did have ready to show off, though, was a sneak peek at the Flash's flashy new suit. Hopping realities is going to require some pretty high-tech duds, and now we know exactly how Barry Allen is going to get his glow-up.
The Flash gets by with a little help from his Bat-friends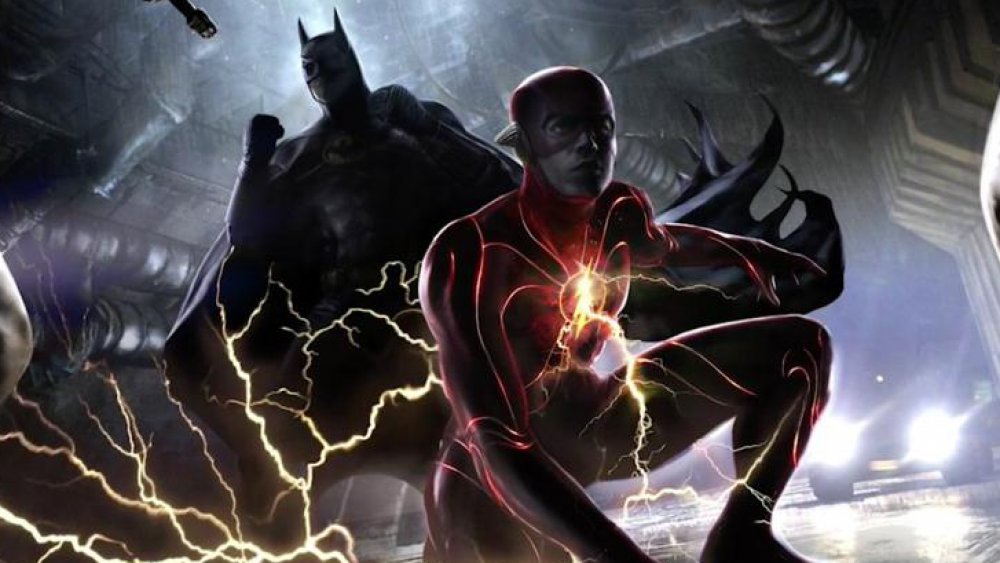 Warner Bros./DC Entertainment
Muschietti and company debuted the Flash's new suit via some pretty impressive concept art, revealing some Tron-style lighting effects emanating from within — likely a visual manifestation of the Sped Force that gives him and his fellow speedsters their powers. "It's more organic," the director explained, referring to the sleek, muscle-like aesthetic that represents a departure from the chunkier armor the character sported in Justice League. "You can see light embedded in it." Just how Barry has come into possession of this very expensive-looking couture might be the most intriguing element of all, as Muschietti explained that "it was built by his friend Bruce Wayne."
That brings us back to The Flash's multiverse angle, as both Ben Affleck and Michael Keaton are confirmed to be reprising their roles as Batman for the film. Obviously, Barry's "friend" would be Affleck's Bruce Wayne, as the two fought side-by-side in Justice League. But it's interesting to note that one of the concept illustrations shown during the discussion features a silhouette far more reminiscent of Keaton's 1989 Batsuit than Affleck's more recent stubby-eared cape and cowl. We'll have to wait and see just what kind of relationship the Flash has with each of these dueling Batmen, and how his new suit plays into their universe-busting bond.
The long road to the Flash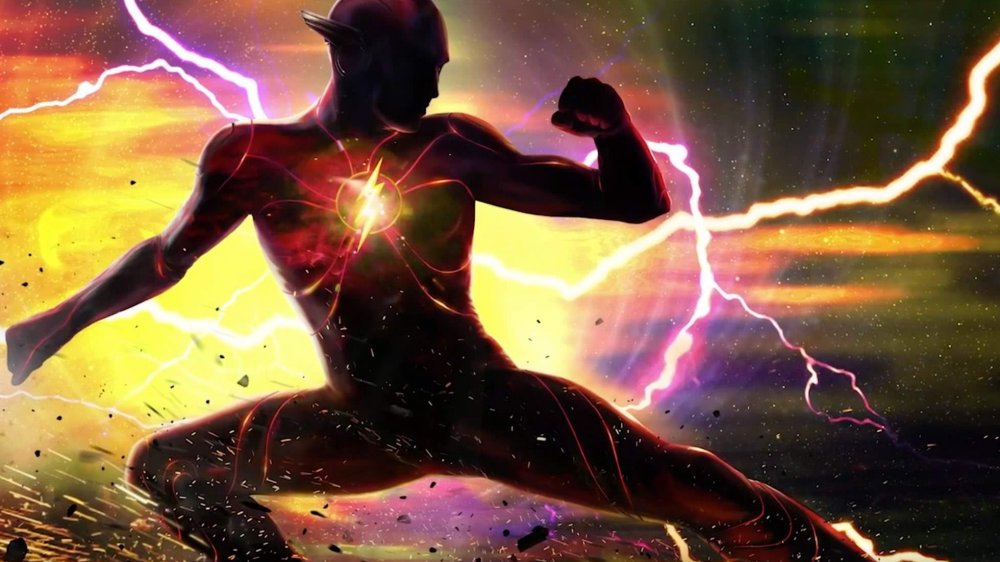 Warner Bros./DC Entertainment
Like many movies, ones of the superhero variety especially, The Flash has gone through many changes over the years since its existence was first made known. A little over seven years ago, in July 2013, The Hollywood Reporter noted that Warner Bros. and DC Entertainment had put in motion plans for a standalone Flash movie, at the time intended to be released in 2016. (Warner Bros. also planned for a Justice League feature to hit screens in 2017, which did end up happening.) Greg Berlanti, producer extraordinaire who has been instrumental in bringing to life the series of the Arrowverse, was confirmed to be developing the Flash flick.
By October 2014, Warner Bros. locked The Flash in place for a 2018 release — the same year that Jason Momoa's Aquaman solo pic launched in cinemas. Things were chugging along quite nicely — a first-draft script got going, then Phil Lord and Christopher Miller (you know, the guys who co-produced the Oscar-winning Spider-Man: Into the Spider-Verse) were working on a story treatment — but the project's wheels started to get stuck when a revolving door of directors passed through and a handful of different writers fiddled with the script.
After filmmakers Seth Grahame-Smith, Rick Famuyiwa, and directing duo John Francis Daley and Jonathan Goldstein all dropped out of The Flash due to creative differences (either with the studio in Grahame-Smith and Famuyiwa's case or with star Ezra Miller in Daley and Goldstein's case), It's Andy Muschietti and Bumblebee's Christina Hodson stepped in as director and writer, respectively.
The Flash is finally on track — and it'll be here soon... ish. Starring Miller in the lead role and both Ben Affleck and Michael Keaton playing different-dimension versions of Batman, the movie will flash into theaters on June 2, 2022.