The Worst News Ever Just Dropped For Drunk History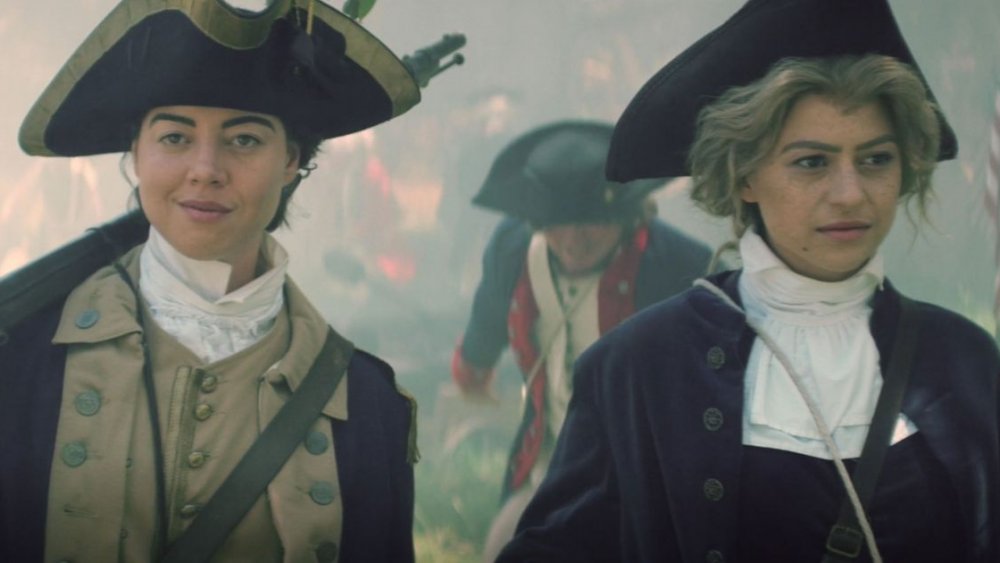 Comedy Central
Drunk History has ordered its last round.
According to Entertainment Weekly, Derek Waters' series has been canceled after six seasons at Comedy Central, despite the fact that it had already been renewed for a seventh season back in August of 2019. EW also reports that the seventh season had already started production but was ultimately shut down by the COVID-19 crisis, leaving the fate of those episodes in flux for now.
Several comedians, including Late Night with Seth Meyers writer and performer Amber Ruffin, Kominsky Method showrunner Ayo Edibiri, and A Black Lady Sketch Show star Quinta Brunson, took to Twitter to express their confusion and disappointment, especially considering that they had already filmed segments for the upcoming season. Waters, meanwhile, will continue developing series for Comedy Central.
Drunk History, on which an intoxicated narrator told a story of their choosing which was then performed by famous guest stars, was always an incredibly popular part of Comedy Central's lineup. It also attracted enormous stars throughout its six seasons, including Lin-Manuel Miranda, Bob Odenkirk, Maya Rudolph, Aubrey Plaza, Seth Rogen, and Mandy Moore, just to name a few. With this news, fans are understandably upset and confused as to why this series would get axed so suddenly. Here's why Drunk History may be leaving Comedy Central's lineup.
Comedy Central is making more room for cartoons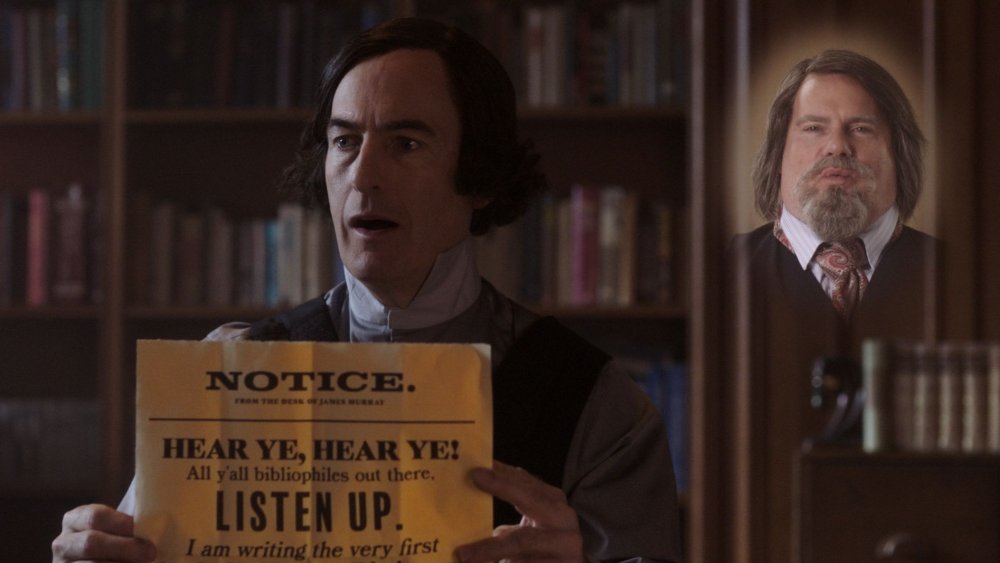 Comedy Central
As it turns out, Comedy Central is cutting a fair amount of its live-action shows to make room for a huge number of reboots coming to the network, all of which will probably seem familiar to fans of animated '90s shows. With COVID-19 showing no signs of slowing, it stands to reason that animated series would probably be easier to create and film during a pandemic that requires social distancing.
Reboots of Ren & Stimpy and Beavis and Butthead, as well as a spin-off of Daria called Jodie, are in the works at Comedy Central, while live-action shows like The Other Two and South Side have been shuttled to HBO Max as new streaming series. Meanwhile, now that the network's dark workplace comedy Corporate is ending with its third season, Awkwafina's fledgling series Nora From Queens is, amazingly, the only live-action series left standing.
Fans can hope that, especially with segments already filmed for season 7, another network might step in and come to the rescue. As of now, though, this seems to be the last call for Drunk History.