The Unsettling Horror Film You Should Watch On Amazon Prime This Week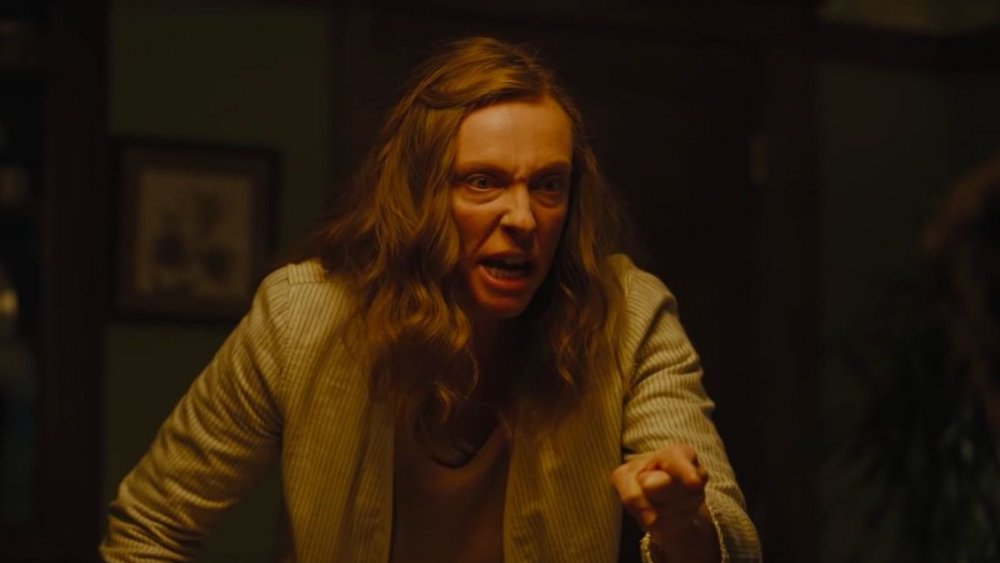 A24
Ari Astor's disturbing directorial debut is currently streaming on Amazon Prime Video, and horror fans who missed this unsettling feature the first time around would be wise to sit up and take notice.
The 2018 psychological horror film is called Hereditary, and it's an understated chiller that feels cut from the same spooky cloth as films like The Witch and It Comes at Night. Hereditary stars the incomparable Toni Collette (United States of Tara) alongside Alex Wolff, Gabriel Byrne, and Milly Shapiro in this story of a family haunted by a terrifying supernatural presence.
The film made its debut at the 2018 Sundance Film Festival, with a theatrical release following the January Park City extravaganza on June 8, 2018 (via Salt Lake Tribune). Critics and audiences showered the film with early praise, fueling an $80 million box office return against a $10 million budget. After the international release topped off the returns, Hereditary went on to become trendy production house A24's highest-grossing film (via IndieWire).
The plot of the popular indie chiller follows Annie Graham (Collette), a Utahan with a not-at-all creepy passion for painting miniatures. She lives with her husband, Steve (Byrne), and their teenage son, Peter (Wolff). After her mother passes away suddenly, Annie is called upon to give a eulogy at the funeral. She delivers an emotional speech about their fraught mother-daughter relationship, and returns home to her miniatures. A week later, Steve informs his wife that her mother's grave has been desecrated. Cue the start of the haunting.
If you're looking for some slow-burning horror to get you through the dog days of summer, here are just some of the reasons Hereditary might be the right film for you.
Hereditary is a moody fright-fest about loss and generational pain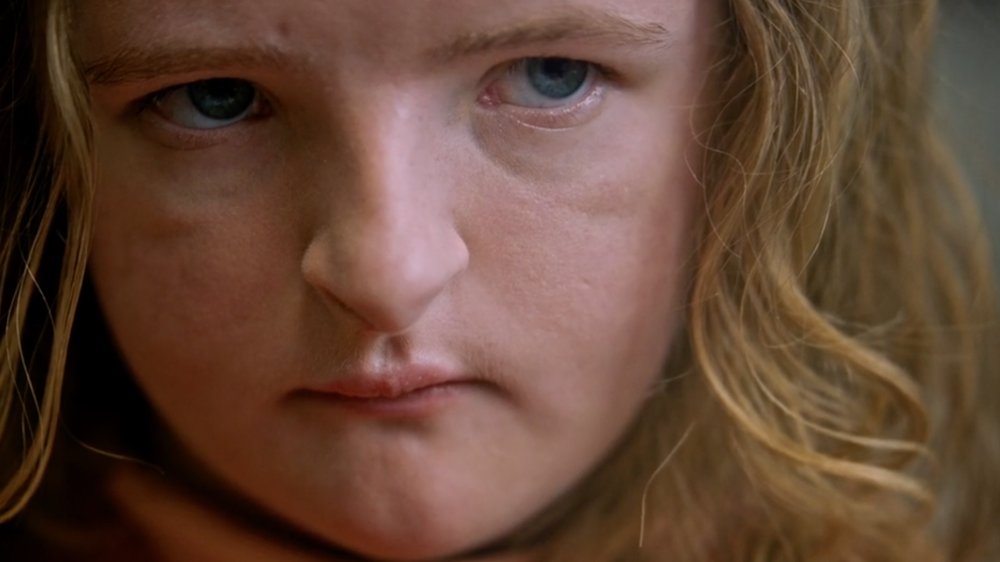 A24
You won't find an abundance of jump scares in Hereditary. Astor's film just isn't that kind of horror movie. You won't find a lot of blood and guts, either. If snuff's your game, you can always revisit the Saw series. Newsweek's Andrew Whalen explained the aesthetic qualities of the movie best in his contemporaneous review, writing, "Hereditary feels like an endless drawing out of that queasy, shocking, falling dream sensation, as the ground beneath the Graham family, and the viewer, crumbles." 
Matthew Norman from the London Evening Standard was similarly floored and ebullient in his praise of Astor's work. "The results are horrific, emotionally and aesthetically, and launch a corkscrew spin towards hell," he wrote in his five-star review. The critical consensus certainly seems to be that Hereditary is a stylish modern horror film, seething with evil vibes and practically bursting at the seams with barely contained terror. 
Many critics praised Collette's performance as the film's emotional anchor. Ed Potton of Times UK wrote, "It's an astonishing performance from Collette, a disorientating cocktail of humane, hurtful and hysterical." The Chicago Reader's Andrea Gronvall concurred, writing simply, "Toni Collette is flawless."
Whether you come for the unsettling atmosphere, the stirring, supernatural plot, or Toni Collette's latest masterclass in the subtleties of acting, Hereditary is a viewing experience you won't soon forget.