Anya Taylor-Joy And Director Of The Witch To Reunite For Nosferatu Remake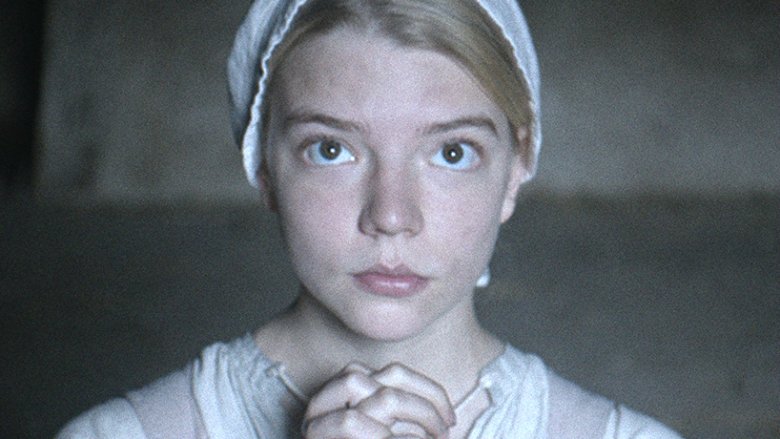 A24
A symphony of horror is tuning up for another show as actress Anya Taylor-Joy and The Witch director Robert Eggers announced they'll reunite for a new version of the classic Nosferatu, Variety reports. Eggers will write and direct.
Usually, the announcement of a remake of a decades-old horror movie, specifically one based on a story so well-known as Dracula, wouldn't be the cause for all that much celebration, but the combination of these two artists instantly makes this new Nosferatu worth looking out for. Eggers wrote and directed The Witch, one of the best horror movies in recent memory, a slow-burn story of a Puritan family dissolving while being haunted by malevolent forces at the edge of the New England woods. Taylor-Joy starred as the family's oldest daughter in a mesmerizing breakout performance.
Nosferatu, released in 1922, is a nightmarish tale of a Transylvanian vampire, Count Orlok, who becomes obsessed with a young woman and begins to haunt her nightly. One of the most enduring movies of the silent era, it's packed with imagery and tense sequences that still have potency today. It was previously remade in 1979 by director Werner Herzog, in a well-received version of the story called Nosferatu the Vampyre.
No word yet on when the Nosferatu remake will go into production; Eggers is currently working on a miniseries adaptation of the life of Rasputin called The Knight, and is expected to pursue the vampire project after. Taylor-Joy is also busy, filming the X-Men spinoff New Mutants and set to star in M. Night Shyamalan's Unbreakable and Split sequel Glass.