Teenage Bounty Hunters Season 2 - What We Know So Far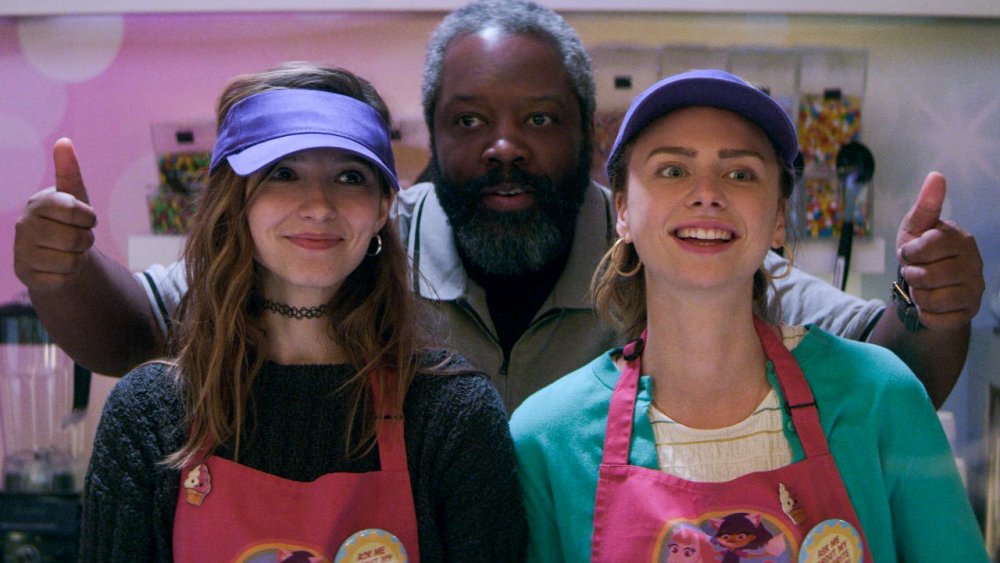 Netflix
Teenage Bounty Hunters is Netflix's latest genre-blurring hit, this time from creator Kathleen Jordan and executive producer Jenji Kohan (Weeds, Orange is the New Black). The series is one part teen comedy mixed with one part twisty crime thriller, and the streaming audiences have been there for the irreverent blend.
The series follows two fraternal twin sisters, Sterling and Blair Wesley (Maddie Phillips and Anjelica Bette Fellini), who attend the Christian high school Willingham Academy. Sterling leads a fellowship there, and the two girls live mostly mundane lives of privilege — until they bang up their father's truck and decide they must resort to a life of bounty hunting to earn enough cash for the repairs. They link up with veteran fugitive stalker named Bowser Simmons (Kadeem Hardison) and attempt to balance their lives as normal high school girls who just happen to chase down bounties on the side. The first season landed on Netflix on August 14, 2020, but with only 10 episodes chronicling the Wesley twins' dangerous hijinks, fans are already clamoring for more.
Netflix subscribers wondering when we might get a follow-up season, and just what that season might entail will have to be a little patient. The first season is still fairly hot off the press, and it will likely be awhile before the streamer announces anything concrete, but here's everything we know so far.
When is the release date of Teenage Bounty Hunters season 2?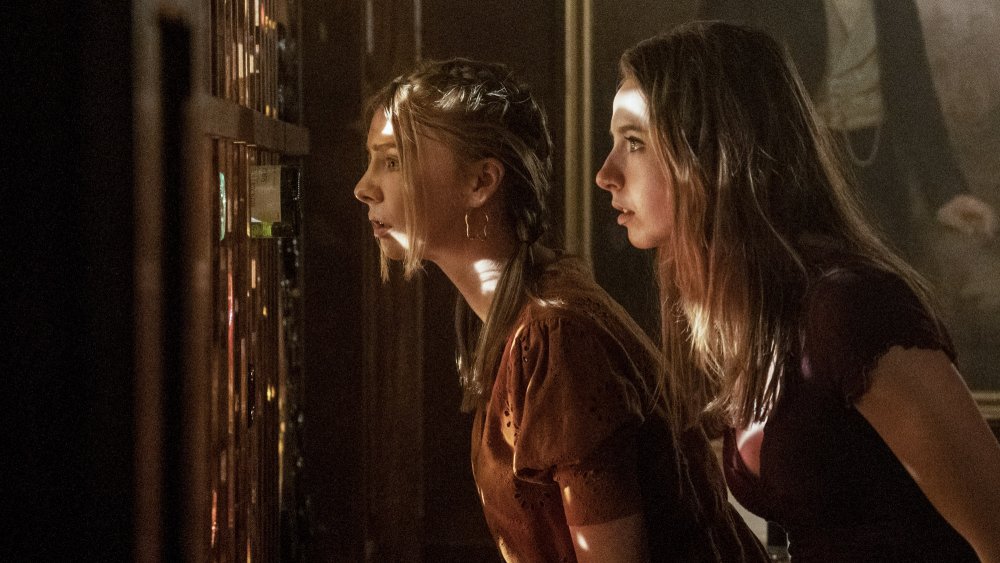 Netflix
As noted above, season 1 of Teenage Bounty Hunters just dropped on Netflix on August 14, 2020. In normal times, we might be able to speculate with some degree of certainty about an arrival time for the next ten episodes, but the ongoing global pandemic has made release date divination an even more dubious art than it was before.
Netflix has yet to officially renew Teenage Bounty Hunters, but Jordan remains optimistic that the new order is forthcoming. "There's a lot of love still on the table, a lot of drama and cliffhangers heading into the second season," the creator told EW.
Assuming she's right, and Netflix greenlights another ten episodes, we could see the season premiere as early as next summer. Factoring in the uncertainty caused by the pandemic, however, don't be too disappointed if season 2 slips to fall 2021 — or even some time in 2022.
Who is in the cast of Teenage Bounty Hunters season 2?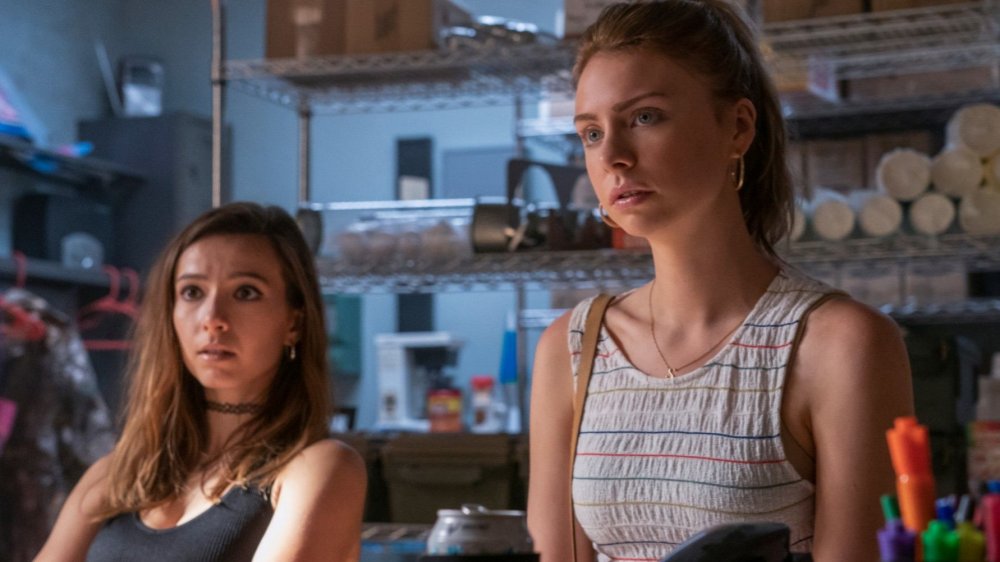 Netflix
As the girls expand their bounty hunting business, there are certain to be myriad opportunities to introduce new characters to Teenage Bounty Hunters' eclectic mix. It wouldn't even be surprising if we saw a few more rappers-turned-actors cropping up to complement season 1's scene-stealing performance from Wu Tang's Method Man.
While it's impossible to predict who the new players might be this early, we can say with a high degree of confidence that the main cast from season 1 will be back in action. This includes Maddie Phillips and Anjelica Bette Fellini as the terrible twosome, Sterling and Blair Wesley. It also wouldn't be the same show without Kadeem Harding's bounty-hunting purveyor of fine yogurt Bowser Simmons. Also all but certain to return is former soap queen Virginia Williams as the twins' mother, Debbie Wesley.
Given all the lingering tension in the series' romantic storylines, count on seeing more of Spencer House as Luke Creswell, Devon Hales as April Stevens, and Myles Evans as Miles Taylor, as well.
What is the plot of Teenage Bounty Hunters season 2?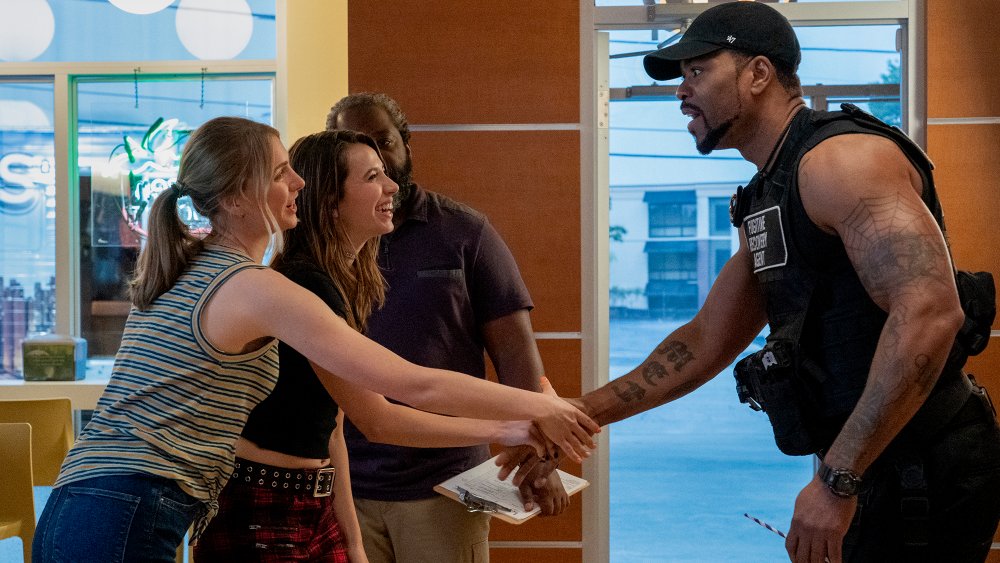 Netflix
Spoilers for season 1 beyond this point
Even though season 2 hasn't yet received the greenlight from Netflix, Jordan already knows where she wants to take the Wesley twins, who viewers now know aren't twins at all, but rather cousins. In that same interview with EW after season 1's release, she elaborated on all the cliffhangers that merit further exploration — with particular emphasis on the girls' fraught love lives.
"Will Sterling pick Luke, April, neither? Will Blair go back to Miles?" Jordan rhetorically asked. "How will this discovery affect Blair's relationship with Sterling? How will this discovery affect Sterling's relationship with Blair and also her parents and this huge what could be characterized as a lie, it could also be characterized as an act of service for so many years? There's a lot to unpack and I hope we get the chance to do it."
Season 1's explosive finale certainly begs a follow-up, but Jordan seems more focused on the thematic material laid out by the finale than the major plot points opened and (seemingly) resolved.
"I would love to explore the question of what it means to be a sister, because Dana and Debbie, obviously, will have that to explore there, what does this relationship, if anything, mean between them and where they will be moving forward," Jordan said. "And then with Sterling and Blair, they're not twins, they're cousins, and does it matter to them? And how will that create a fallout with their family?"
All ten episodes of Teenage Bounty Hunters are currently streaming free for subscribers on Netflix. As soon as we get more information about season 2, we'll be sure to update.