Why Blair And Sterling From Teenage Bounty Hunters Look So Familiar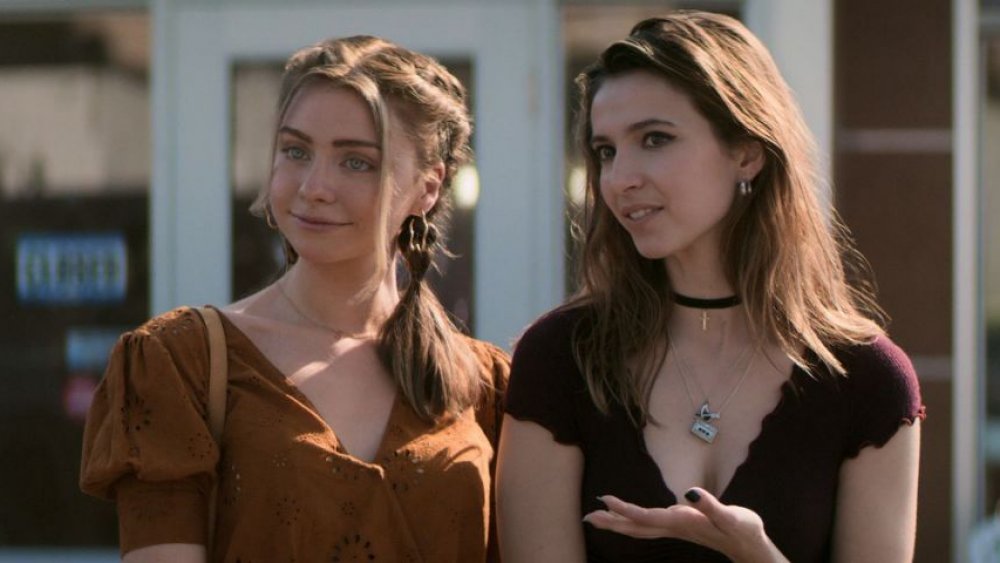 Netflix
Netflix's latest teen comedy created by Kathleen Jordan and executive produced by Weeds and Orange is the New Black creator Jenji Kohan just dropped on August 14, and viewers have so far been showing up for the genre-bending project.
First off, Teenage Bounty Hunters isn't your standard high school comedy. In case the title didn't tip you off, the series concerns the intersection of two teenage lives with a seedy underworld of action, killing and crime. In that sense, Teenage Bounty Hunters certainly shares some DNA with Kohan's hit Showtime series Weeds, which starred Mary Louise Parker as a typical suburban housewife who embraces a new life as a drug dealer to support her two sons after her husband's sudden death.
On Teenage Bounty Hunters, two fraternal twins, Sterling and Blair Wesley, become apprentice bounty hunters to earn a little extra cash so they can pay for damages to their father's truck. Much of the show's drama and comedy falls on the shoulders of the two young actresses tasked with playing the Wesley twins. Sterling is played by Maddie Phillips and Blair by Anjelica Bette Fellini, two up-and-coming talents who have definitely been around the Hollywood block. Here's why Netflix's two teenage fugitive hunters look so familiar.
Anjelica Bette Fellini launched her career on The Gifted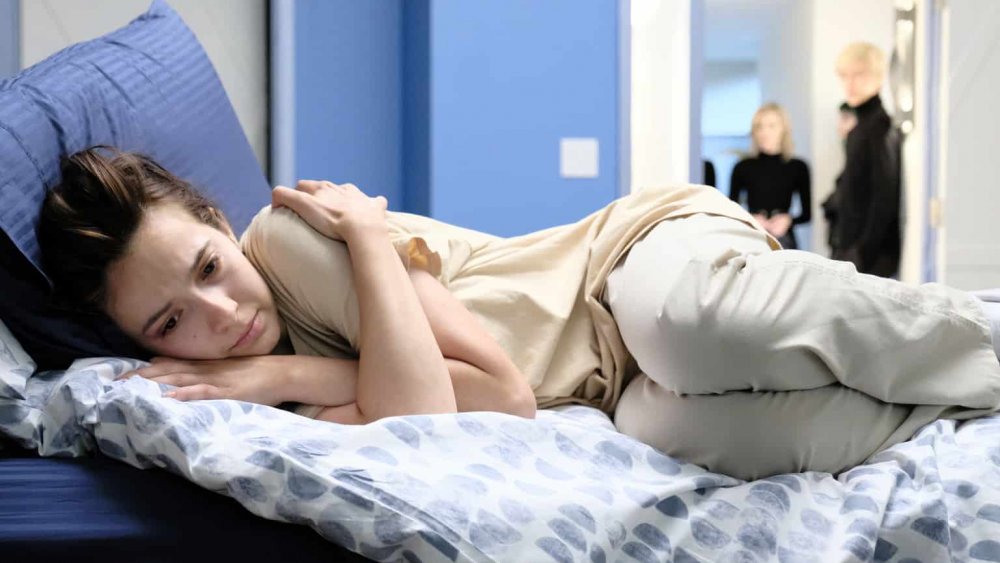 Fox
Anjelica Bette Fellini got her start in a trio of short films, 2017's indie flick Margot, in which she plays the titular lead, #BestWebSeriesEver, and 2018's Too Close to the Sun, which was the directorial debut of Michelle Taft. In that last one, Fellini played the role of Isabella, a young ballerina who injures herself the night before she's set to join her dream ballet company (via IMDb). Although the short didn't garner too much attention from audiences, casting directors clearly took notice, since later that year Fellini got her first big network TV break on Fox's X-Men TV series, The Gifted.
On The Gifted, Fellini did a memorable five-episode arc as Rebecca a.k.a. Twist. The role was a juicy one. Twist is a young mutant who presents outwardly as a sweet, damaged girl, but soon reveals herself to be a twisted sociopath capable of astonishing acts of destruction. She was institutionalized before the Inner Circle liberated her to take advantage of her propensity for sowing chaos.
Although The Gifted didn't merit a third season renewal at Fox, Fellini's performance during the second season was undoubtedly memorable. Her proven facility with a two-faced character likely led directly to her casting in Teenage Bounty Hunters.
Maddie Phillips has been guesting on genre shows for years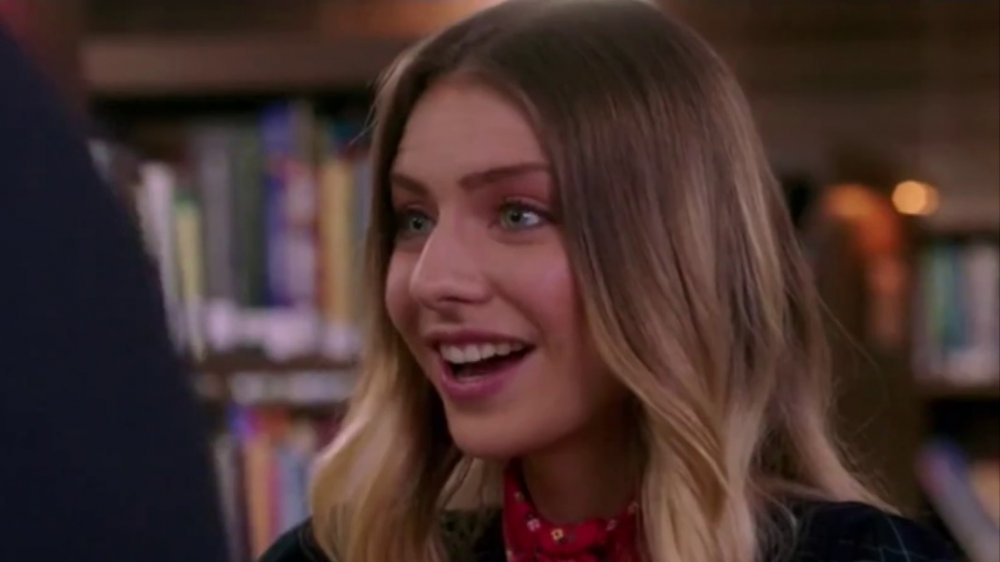 The CW
Although Maddie Phillips is still young, she's been around the Hollywood block for some time, appearing on several staples of genre TV in guest spots dating back to 2013. Her first notable role came as a kidnapping victim in the 2015 episode of iZombie entitled "Maternity Liv." After that, she did a long series of one-off appearances on popular shows, slipping with ease from one comic book universe to the next. She appeared on Lucifer, Legion, Supernatural, Van Helsing and for a slightly longer stint on Netflix's tween spy drama Project MC².
Perhaps her most memorable role from this phase of her career was Randeen from SyFy's Ghost Wars. Phillips appeared on five episodes of the spooky series between 2017 and 2018, and likely would have returned for more had the show ultimately been renewed.
As an interesting piece of trivia: Phillips and Fellini never worked together before Teenage Bounty Hunter, though they're both technically part of the wider X-Men universe. Both Legion and The Gifted take place inside Fox's since-repatriated X-Men continuity. You could say the two were destined to link up from the start. 
Both young thespians have multiple follow-up projects in the works, so we should be seeing much more of them for years to come.