'90s TV Shows That Would Never Get Made Today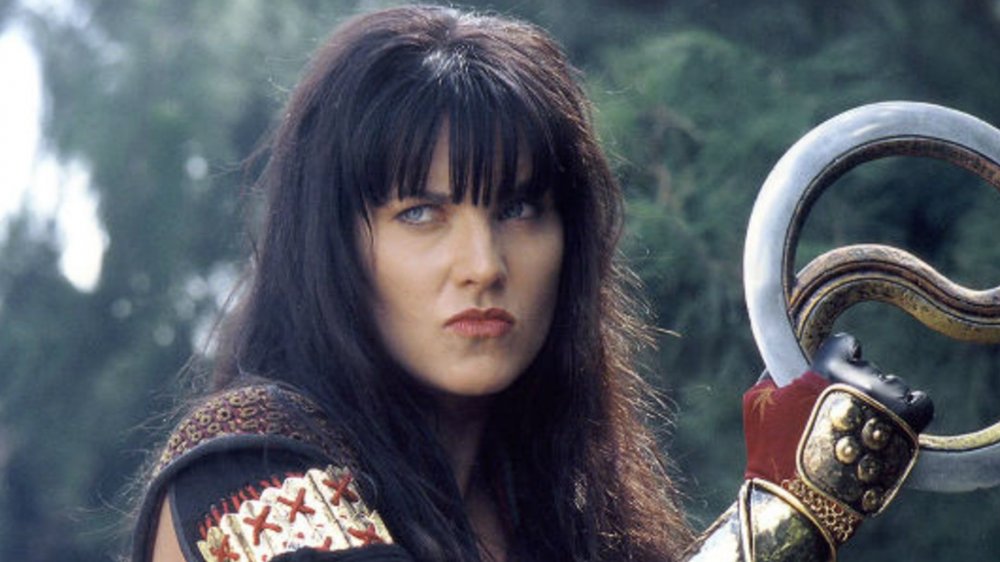 Television is a vast place, with enough broadcast networks, cable outlets, premium options, and streaming services that the industry can provide compelling entertainment for virtually any taste and demographic. This was even true in the 1990s, a particularly fruitful period in television history where the landscape truly began to expand and diversify. 
Of course, TV programming often reflects its era. It's a medium that can be both vital and responsive to the temperature of the culture. For example, as society's acceptance toward LGBT individuals increased in the 1990s, NBC aired Will & Grace, a sitcom about a gay man and his friend, to acclaim and huge ratings. And Comedy Central answered the rise of 24-hour cable news with the comedic send-up The Daily Show. 
Both of those series survived well past the decade of their birth, but that's not a fate enjoyed by most '90s TV shows. Some are so hopelessly tied to the period of their creation that it would be almost impossible for them to debut on the airwaves in the 21st century. Here are the '90s shows that would never make it in the present-day television climate.
There's no place for Boy Meets World on TV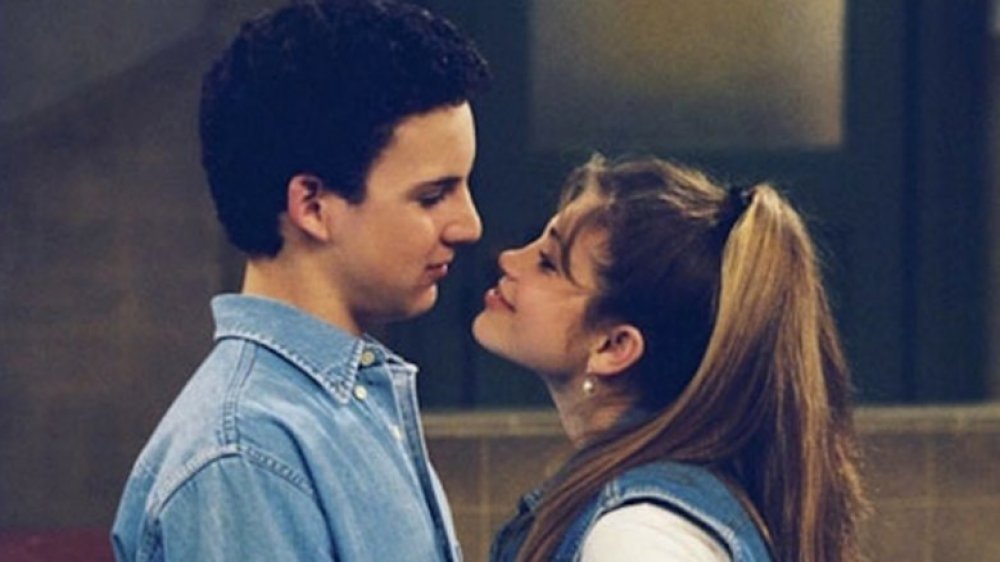 There are few TV phenomena more specific to the '90s than ABC's "TGIF" programming lineup. Each Friday, tweens, teens, and adults with nothing better to do plopped themselves in front of the TV for two hours of family-friendly content like Full House and Family Matters, hosted by actors from those shows in character. Joining the block in 1993 was Boy Meets World, a show fully centered on young teen characters, particularly neurotic troublemaker Cory Matthews (Ben Savage), his best friend Sean (Rider Strong), and his nemesis-turned-friend-turned-girlfriend-turned-wife Topanga (Danielle Fishel). 
Boy Meets World was a coming-of-age tale, and over its seven years on the air, Cory went from boy to man while facing every requisite challenge of being a teenager along the way (as well as making quite a few mistakes). However, there just aren't shows like Boy Meets World on the air anymore. Teen-centric fare like Boy Meets World (or Saved by the Bell or The Facts of Life) disappeared from network television, and tween comedies of this ilk moved to cable, where they dominate the Disney Channel. However, shows like Raven's Home and Bunk'd are as squeaky clean as you'd expect from a Disney-branded network. Perhaps because the network aims to attract kids of all ages, its shows don't broach any of the real-life issues frankly addressed on Boy Meets World, such as drugs, domestic violence, and sexuality.
Step by Step is no longer interesting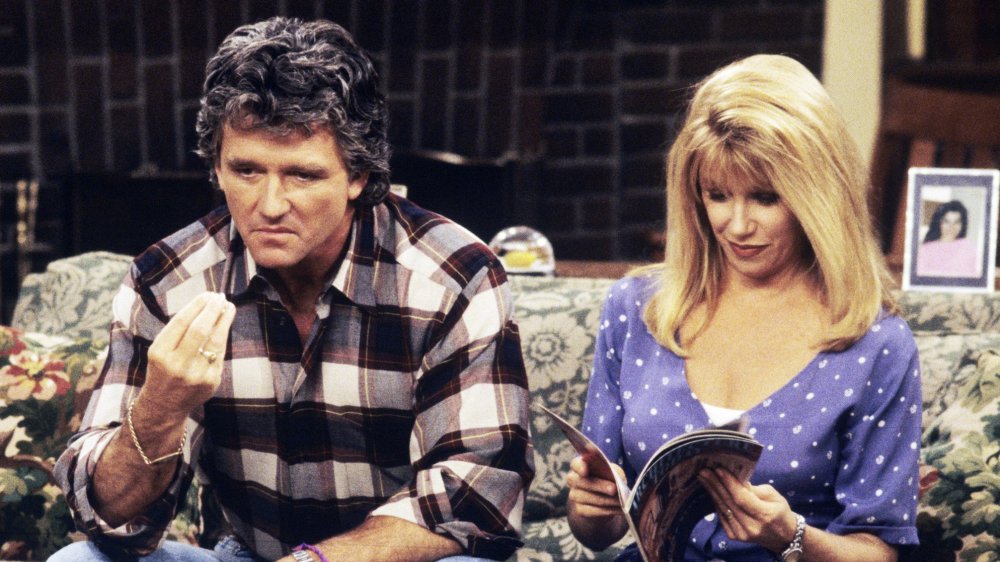 Time is a funny thing. Step by Step, a show that seemed like a modern update of The Brady Bunch, is itself nearly 30 years old at this point. In 1991, veteran television stars Patrick Duffy and Suzanne Somers — who both first found fame in '70s shows Dallas and Three's Company, respectively — teamed up to be the Mike and Carol Brady of the '90s. They portrayed Frank and Carol Lambert, a newly married middle-aged couple who combine their two large broods of three bickering kids apiece each to create one new, gigantic, happy sitcom family. 
Despite stealing that premise whole cloth from The Brady Bunch, Step by Step was a novel show. Blended families — as a result of single parents marrying after divorce, the death of a partner, or the absence of their co-parent — were increasingly common in the 1990s. Step by Step reflected reality, unlike the family sitcoms of the 1980s, such as Family Ties, Growing Pains, and The Cosby Show, which by and large presented extremely traditional family units of two married parents and the kids they'd had together. Non-nuclear families are even more common in 2020, to the point where it's mundane. A show like Step by Step, about two people who were married before and who decide to merge their families, would be so ordinary that it would be hard for it to get picked up by a major network.
TRL couldn't compete with new technology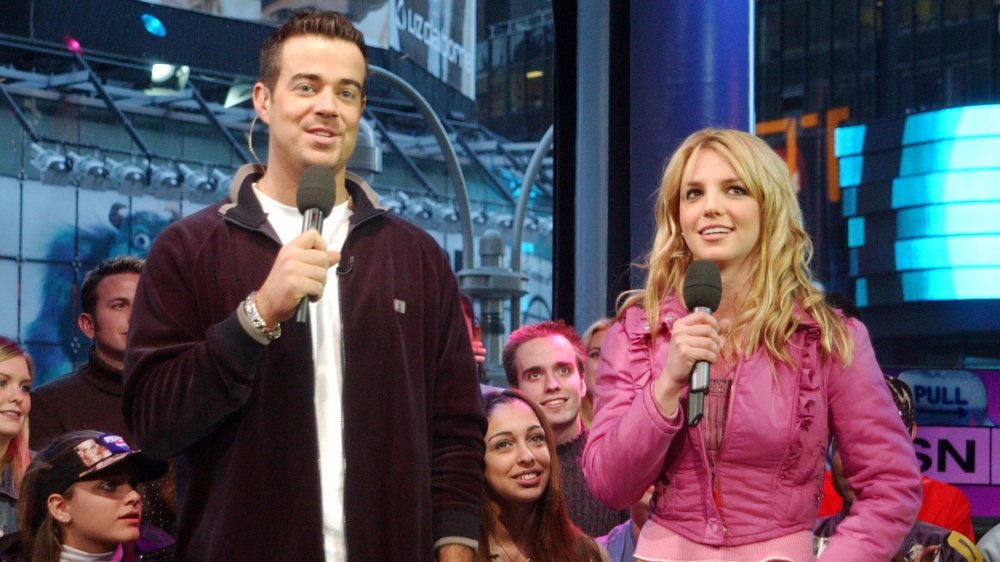 With its nonstop music video programming, early MTV was essentially radio on television. And as with radio, if MTV viewers wanted to catch a particular song, they'd potentially have to wait around for hours until it finally aired. However, radio offered a workaround to the wait — listeners could always call in and make a hopeful request. MTV similarly had a few viewer request shows over the years, such as Total Request, and in 1998, the network fused that program with the talk show MTV Live to form Total Request Live, 
So how did Total Request Live work? Well, it was a daily program in which host Carson Daly would count down the most requested music videos of the day from a studio in Times Square. Hundreds of tweens and teens showed up each day to hang out outside the set, hoping their cheering and screaming would wind up on TV, while millions of others rushed home after school to vote their favorite Britney Spears or Backstreet Boys video to the top of the TRL daily chart. 
Total Request Live is now but a relic of a bygone era of both MTV and music consumption. It was canceled in 2008, three years after the launch of YouTube. That free online video streaming service enabled anyone with an internet connection to watch whatever video they wanted at any time — especially pop videos. Why would anyone watch a show to wait for a video when they could cue it up instantly on YouTube?
There would be no bravos for Johnny Bravo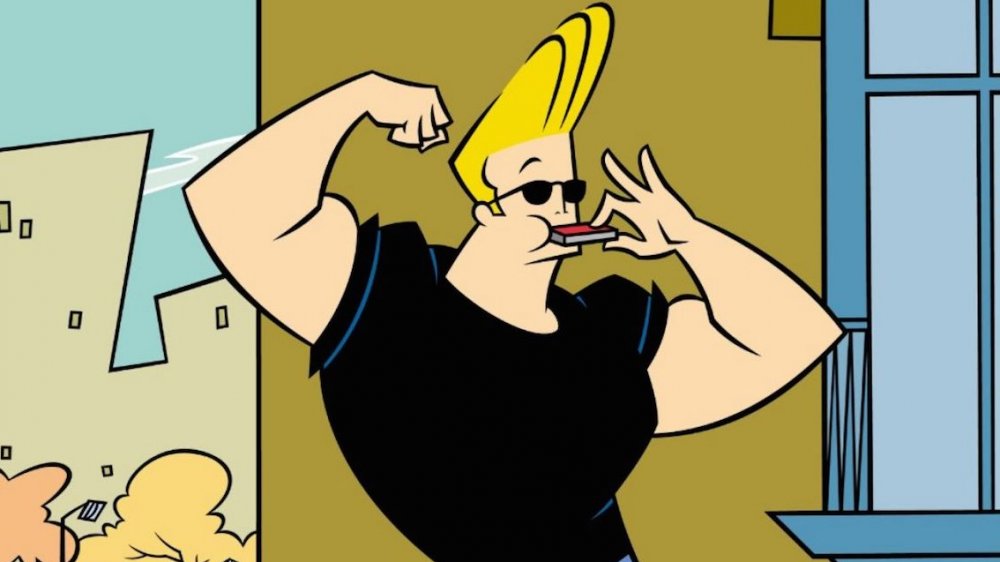 When Johnny Bravo, one of Cartoon Network's first original series, debuted in 1997, it already seemed like it was from another time. The show didn't have much in common with the in-your-face-type programming of the 1990s television animation explosion (The Simpsons, Ren & Stimpy, Dexter's Laboratory) that led to its very existence. Instead, it more closely resembled old theatrical, character-based cartoon shorts starring Bugs Bunny or Pepe Le Pew. In fact, the title character actually had a lot in common with the latter Looney Tunes legend — a romantically aggressive skunk who threw himself at a forever disinterested female cat. 
See, Johnny considered himself a ladies' man, and his prime directive in most episodes was to try and convince a woman to go out with him. Johnny seemed to exist from another time, when relentlessly hitting on and accosting women on the street was more socially acceptable, such as the 1950s, and his '50s greaser clothes and Elvis Presley accent bolster that notion. It would be unthinkable to put Johnny Bravo on TV today. It's a show for kids about a guy who disrespects women and doesn't take no for an answer.
No one's listening to Frasier anymore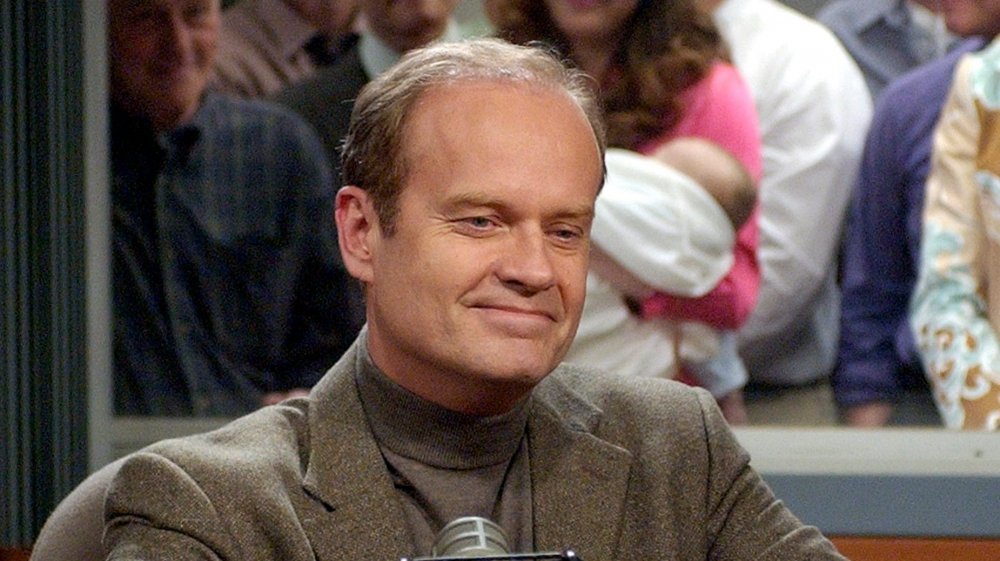 Frasier was among the most acclaimed sitcoms of the 1990s. It certainly didn't hurt that it was a spinoff of Cheers, one of the most beloved shows of the 1980s. That now sort-of hokey origin aside, Frasier won Emmys as a matter of course — four each for stars Kelsey Grammer and David Hyde Pierce and five Outstanding Comedy Series wins for the show. Frasier just oozed quality and maturity, as it was a light, erudite comedy about pompous, latte-drinking radio psychologist Frasier Crane (Grammer) and his fussy brother, Niles (Pierce), as they respectively bickered with their retired police officer father (John Mahoney) and pined for a British nurse (Jane Leeves). 
And yet, Frasier can be just as dated as its lesser-regarded contemporaries. Frasier's producer Roz (Peri Gilpin) is a one-note character. She goes home with a lot of different guys, and she's routinely shamed and mocked for it. Also, a running throughline of the show — and one played for laughs — is that people think Frasier is gay because he's fancy and educated. There's even a whole episode where a gay man pursues Frasier, who remains blissfully unaware as the studio audience howls with laughter. This is to say nothing about the character of Eddie, a Jack Russell Terrier who cutely cocks his head and does other adorable dog things that seem more germane to Full House than Frasier.
Frank dating shows are out, romanticized ones are in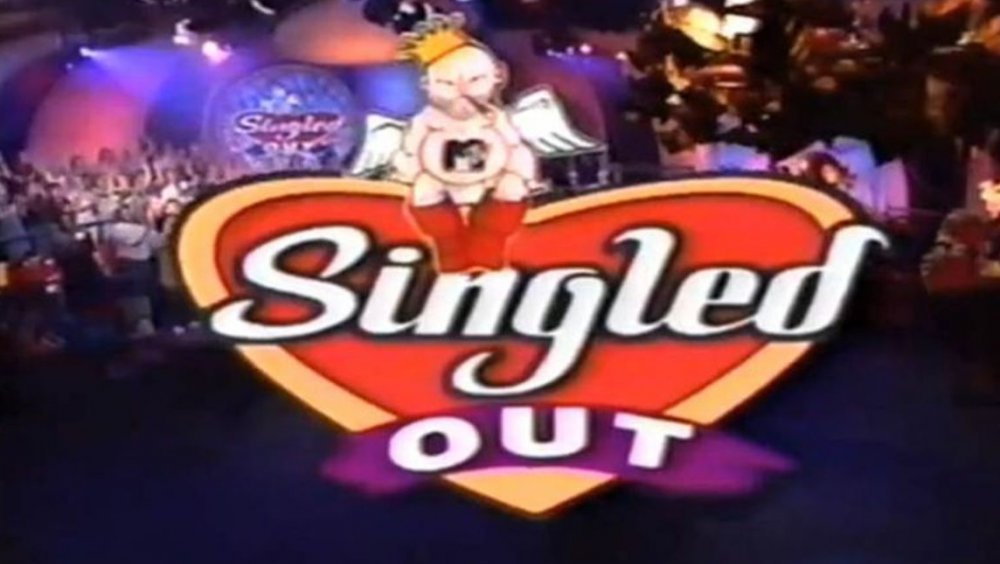 Dating shows have been a part of television for decades, with particular programs extremely linked to their specific era. The Dating Game had a swinging '60s vibe, for instance, while the innuendo-filled shows of the early '90s don't feel like they could've arrived at any time other than the early '90s, when sex was being openly and frankly discussed in a way never before seen in American culture. Hookup culture was born on shows like Studs, a game show where two self-professed lotharios with greasy hair described in graphic detail the very physical encounters they'd had with the same three scantily clad women. 
Its successor was MTV's Singled Out, where a single person would choose from a horde of 50 single people by winnowing them down mostly on the basis of superficial qualities. Television is a much more conservative place now when it comes to depicting real-life romance on TV, and the arrival of primetime reality television has brought structure to this subgenre. The Bachelor has roughly the same idea as Singled Out, but instead of winnowing down a pack of singles in large, sweeping motions, competitors are eliminated one by one because of the show's season-long story structure that carefully contrives a romantic story of courtship out of the footage.
In Living Color was pretty off-color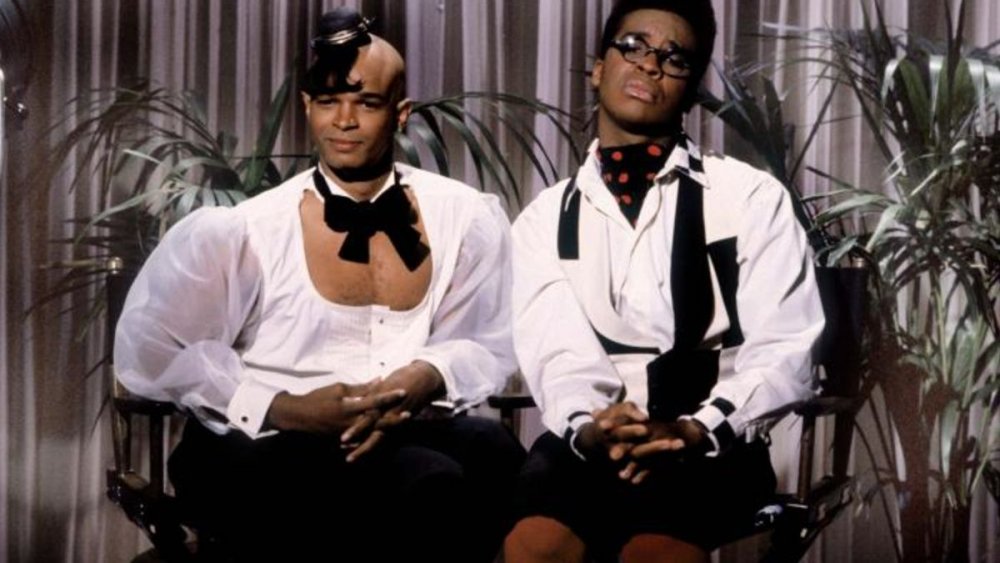 When Fox's In Living Color premiered in 1990, it positioned itself as a more socially and culturally relevant — and edgier — challenger to NBC's aging Saturday Night Live. Indeed, In Living Color pushed the boundaries of what could air on broadcast television in the early '90s, and this show did it in primetime, unlike SNL with its less restrictive late-night time slot. It became one of the hottest shows around for comedy nerds, teens, and young people with its audacious humor, insightful and vicious satire, and memorable characters. 
But a lot of the comedy deemed "politically incorrect" at that time would be labeled offensive or problematic today, owing to changing tastes and evolving social norms. For example, Damon Wayans and David Alan Grier portrayed Blaine Edwards and Antoine Merriweather, two extremely stereotypically effeminate gay movie critics. Jamie Foxx played Wanda, an assertive woman who went after the men she wanted but who was always rejected due to her extreme ugliness. Even the show's breakout star, Jim Carrey, had a character that wouldn't fly today — Vera De Milo, a female bodybuilder action star, with the joke being that she was a very masculine woman.
Bug Juice is too sweet for today's TV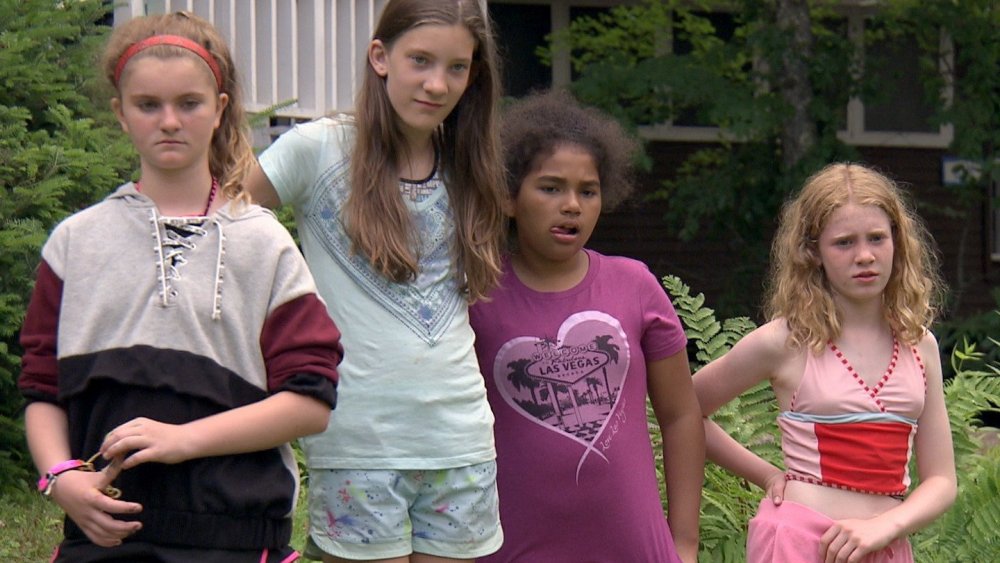 Reality TV really took off after the monster success of the first season of Survivor in 2000. Before that, there was MTV's The Real World and variations on The Real World, like the Disney Channel's Bug Juice. Sure, it was similar to The Real World, but instead of actual young adults navigating big city life on their own, the stars were real-life teenagers and children, navigating adolescence and being away from home because they were at summer sleep-away camp. (The show's title is derived from the nickname for the sweet, off-brand Kool Aid-like punch traditionally served to campers.) 
Bug Juice ran for three seasons on the Disney Channel, featuring a different cast each time. As opposed to the usual crass and exploitative qualities generally associated with reality TV, Bug Juice was a sweet, low-key, and slow-paced show that accurately captured the timeless experience of summer camp. In the 20-plus years since it debuted, reality television has developed its own tropes, and Bug Juice feels too innocent for the world of quick cuts and creative editing that suggest drama and tension where there actually isn't. Indeed, Disney attempted to revive Bug Juice ... and it lasted just one short season in the summer of 2018.
Shows like The West Wing did politics without getting political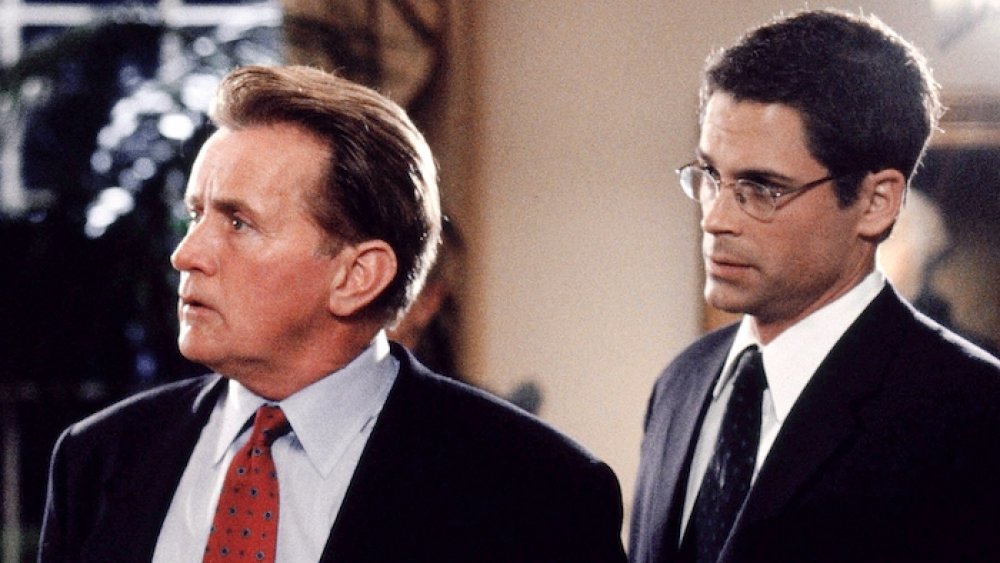 Perhaps it was because he was the first young president since John F. Kennedy in the 1960s or because he offered both optimism and charisma, but Bill Clinton ascending to the U.S. presidency in 1992 stirred the television industry into making  scripted shows set in the world of politics. 
That year, The Powers That Be hit NBC, and Hearts Afire hit CBS. The former revolved around the home life of Senator William Powers (John Forsythe), which included his well-connected wife (Holland Taylor), his chief of staff and mistress (Eve Gordon) and his troubled, embarrassing children. Hearts Afire starred John Ritter and Markie Post as a senator's aide and reporter, respectively, who harbor wildly different political agendas but who are just as passionate about one another. 
Meanwhile, '80s holdover Murphy Brown continued to gently mock politicians, and a few years later, Aaron Sorkin's unabashedly earnest The West Wing earned raves for its respectful, mostly apolitical look at the day-to-day struggles of President Josiah Bartlett (Martin Sheen) and his staff. There are no such shows on television today because American politics have grown too polarized for writers to examine that world without taking a side. Political TV now comes via partisan cable news shows or critical, satirical monologues on late-night shows.
Pop stars no longer pop on Saturday mornings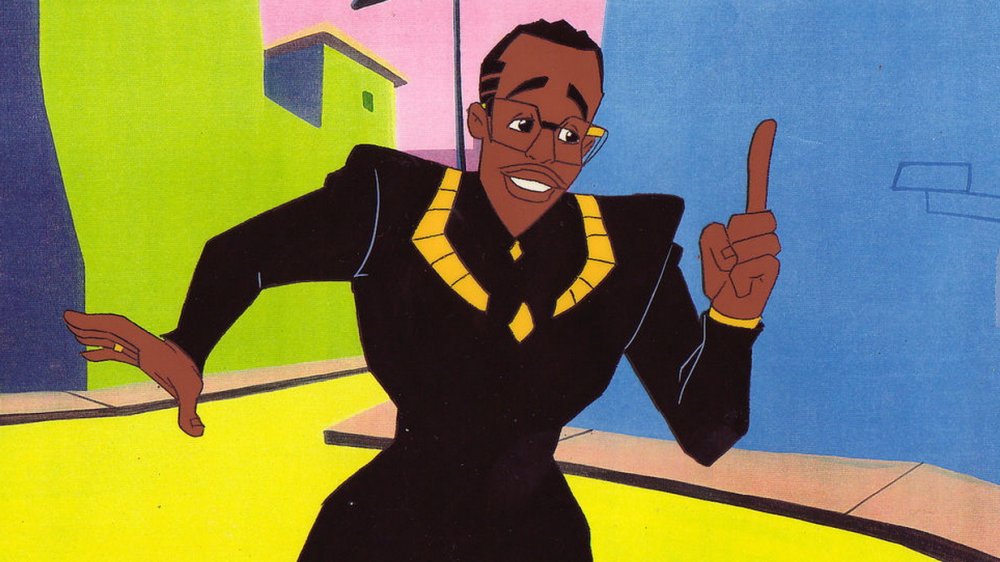 The history of Saturday morning cartoons is littered with the corpses of forgotten, short-lived animated shows starring real-life pop stars and rock bands. From the '60s to the '80s, acts such as the Beatles, the Jackson 5, the Osmonds, and Rick Springfield all hit TV in cartoon form. Two similarly kid-friendly acts kept the tradition alive in the early '90s — boy band New Kids on the Block with New Kids on the Block and pop-rapper M.C. Hammer with Hammerman. The former found Danny, Donnie, Jordan, Joe, and Jon having wholesome adventures around the world, and the latter imagined the "U Can't Touch This" hitmaker as a superhero whose powers came from a pair of magical dancing shoes.
These two shows were the end of the cartoon musician era. Not only did Saturday morning cartoon lineups shrink and fade until they were gone by 2014, but juvenile programming outlets no longer order shows starring established musical acts. Instead, these days, they go the other way. Nickelodeon and the Disney Channel launch live-action sitcoms starring tweens and teens, then cross-market them by having them churn out some bubblegum pop. For example, successful singers like Sabrina Carpenter and Ariana Grande got their big breaks on kid-coms Girl Meets World and Victorious, respectively.
No more Hercules or Xena in a Game of Thrones world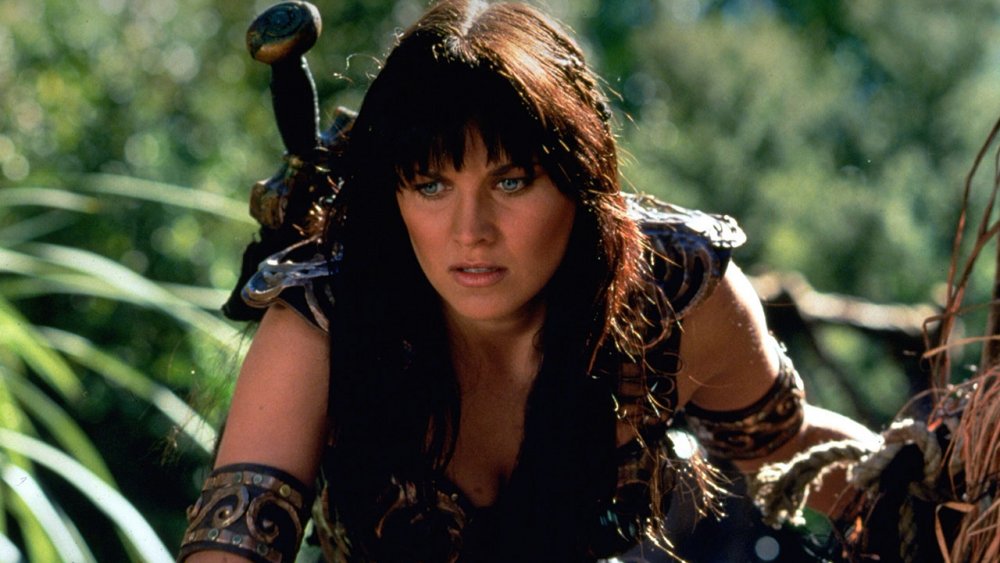 In 2015, HBO's Game of Thrones became the first fantasy series to win the Emmy Award for Outstanding Drama Series (unless you count the sci-fi leaning Lost, but come on, we're talking swords and sorcery here). This proved that shows about dragons and magic could be taken seriously if approached seriously ... and provided a huge production budget. 
Before Game of Thrones debuted in 2011, fantasy television was synonymous with cheap, often cheesy, syndicated fare that aired on Saturday afternoons — stuff like Hercules: The Legendary Journeys, Xena: Warrior Princess, and Highlander: The Series. But after the rise of Game of Thrones, the traditionally devoted fans of fantasy have been spoiled as to what to expect from a television series in the genre. Game of Thrones delivered on the promise set forth by George R.R. Martin's complex and imaginative source novels, and the HBO series raised the bar for production values. 
For example, Amazon Studios, in seeking a Thrones of its own, allocated more than $500 million to a Lord of the Rings series, according to Entertainment Weekly. Comparatively small shows like Hercules and Xena would be laughed off of TV today, if they even made it to television. Such shows were produced for a TV model that no longer exists in big numbers — local stations programmed with hours of syndicated dramas each weekend in the '90s. Once upon a time, Hercules, Xena, and Highlander had room to find an audience, as did Baywatch and Star Trek: The Next Generation. Weekend schedules are now filled with reruns and infomercials.