Why This Infinity War Actress Couldn't Reprise Her Role For Endgame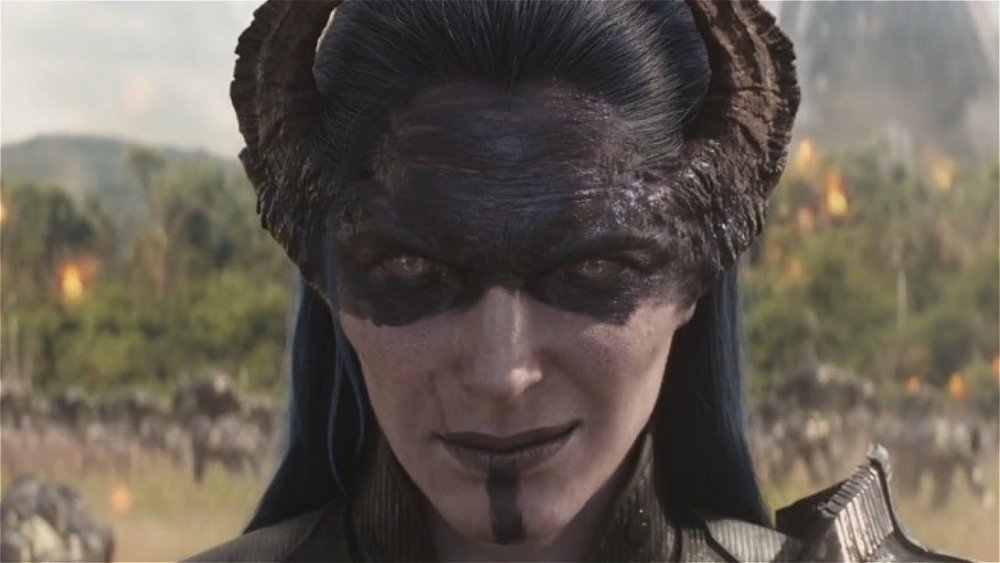 Marvel
Proxima Midnight may have appeared in Avengers: Endgame, but the actress who created the role didn't.
According to an interview with People's "Couch Surfing" series that was later reported by Entertainment Weekly, acclaimed actress Carrie Coon was asked to revive her role in Endgame even though the character died in the previous installment, 2018's Avengers: Infinity War.
As Proxima Midnight, a henchwoman to Thanos (Josh Brolin), Coon is practically unrecognizable thanks to a mix of CGI and makeup. Unfortunately, audiences barely got to know her before she was killed by Scarlet Witch (Elizabeth Olson) in Infinity War. Thanks to — spoiler alert! — a reversal of Thanos' "snap," it became possible for her to appear in Endgame, but Coon turned down the reprisal due to a scheduling conflict.
As a result, Proxima Midnight still appeared in the film, but Coon got an assist from her stand-in, Monique Ganderson. Coon, however, hasn't ruled out a future appearance in the Marvel Cinematic Universe; in fact, she has some ideas about how the character could possibly return.
Carrie Coon could still find her way back into the MCU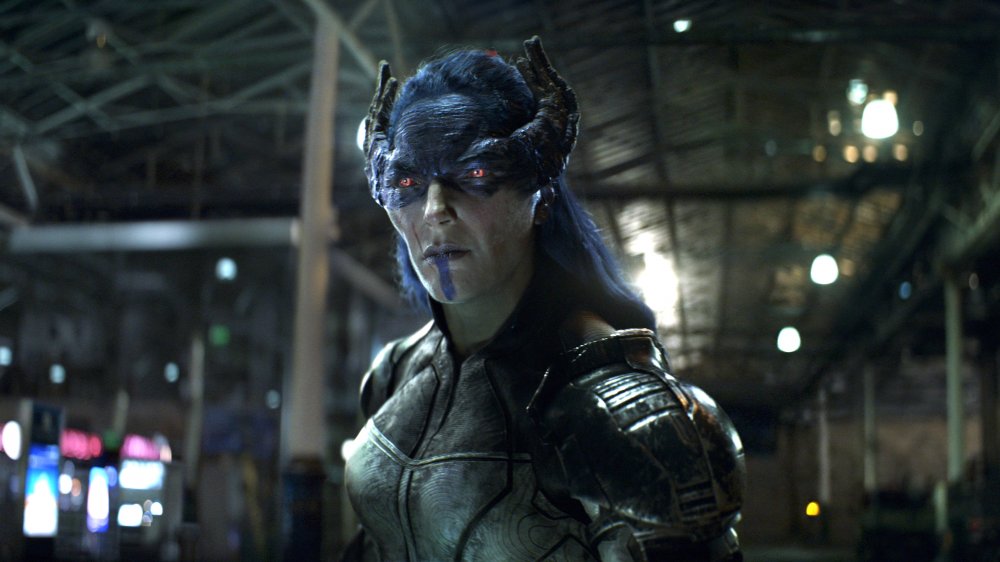 Marvel
It comes as no surprise that Coon, a venerated actress known for her roles in projects like Gone Girl, The Leftovers, and FX's adaptation of Fargo, went through a pretty intense process to get the role of Proxima Midnight in the first place. After directors Joe and Anthony Russo were impressed by her previous work, they asked Coon to audition, and she officially became a part of the MCU.
As Coon told People, "I got a voice-over audition; it was not specified what the project was. They were being very secretive about it, but I was given some of the lines that did end up being in the film. [The Russos] were excited about the possibility of me actually physicalizing the character as well, and they invited me to come down to Atlanta. I was pregnant and doing a play at the time, so I flew down and was on set with them for about 12 hours."
With that said, Coon thinks there's a way for her to eventually return to the MCU. "No one ever dies," Coon joked about the MCU's very flexible stakes. "It's very possible I could have my own Avengers movie next. But I wouldn't hold your breath."
There's no word on a possible supervillain origin story for Proxima Midnight, but if you want to see Coon's — and Ganderson's — turn in the MCU, Avengers: Infinity War and Endgame are both available to stream on Disney+.