Why Robert Pattinson Had To Lie To Christopher Nolan About His Batman Audition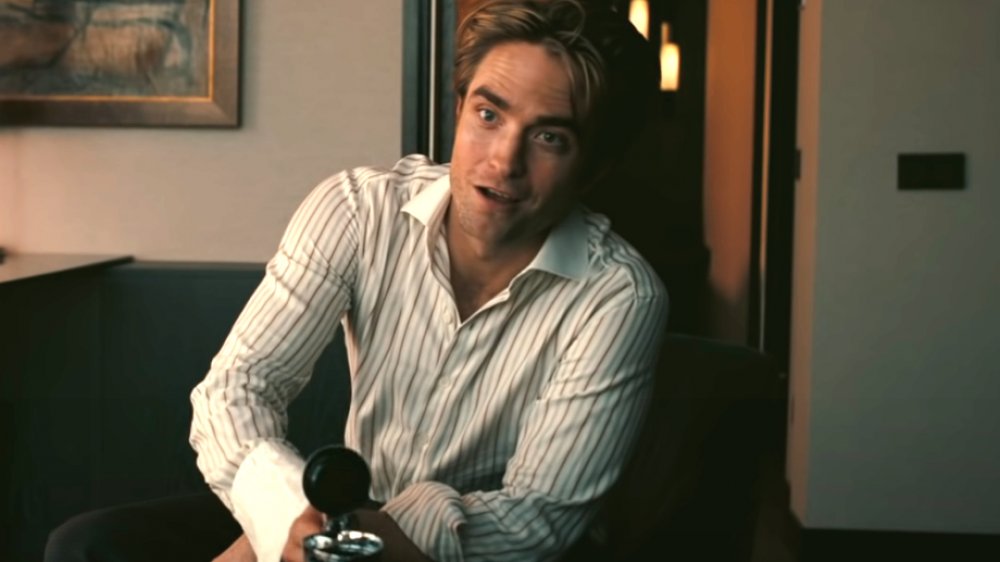 Warner Bros.
The next Batman had to keep his audition a secret from one of Hollywood's most famous directors.
Speaking with The Irish Times ahead of the fast-approaching release of Tenet, the mysterious new Christopher Nolan movie, star Robert Pattinson revealed that he had to lie about his audition for The Batman during the production of Tenet. Unfortunately, things didn't exactly go as planned.
As Pattinson told the outlet, he tried to keep his Batman audition a secret from Nolan — which is ironic due to the fact that Nolan is incredibly secretive about his own films. Given his history with secret-keeping, Nolan saw right through Pattinson's fib and knew he had taken an audition for The Batman. 
"It's funny because Chris is so secretive about everything to do with his movies," Pattinson recalled." And then I had to be really secretive about Batman stuff. So I had to lie to Chris about having to go for a screen test — I said I had a family emergency. And as soon as I said 'it's a family emergency' he said: 'You're doing the Batman [audition], aren't you?'"
How Tenet helped Robert Pattinson prepare for The Batman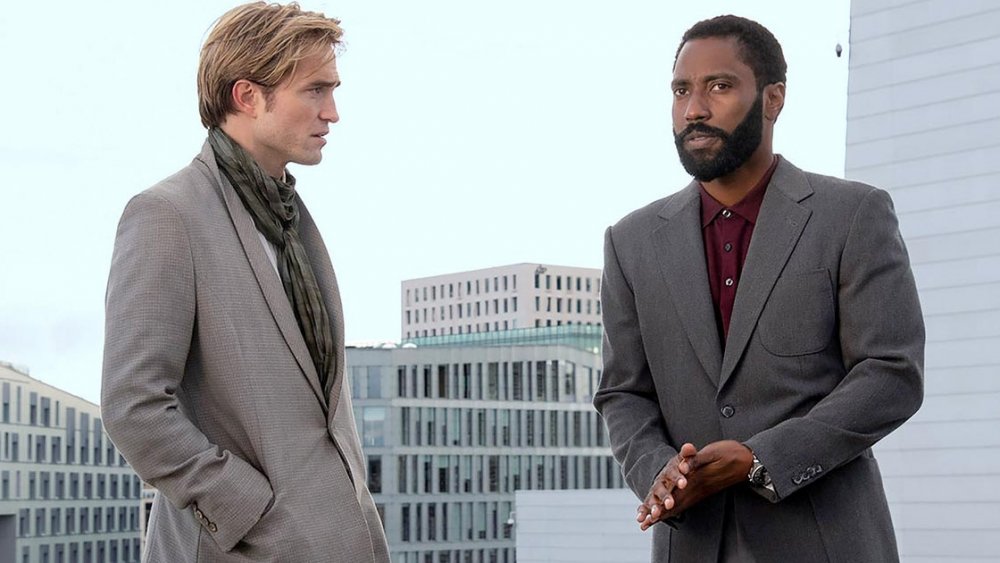 Warner Bros.
Pattinson is set to star in director Matt Reeves' new take on the Caped Crusader — though filming is currently on hold due to the ongoing coronavirus crisis — but apparently, his time on Tenet was helpful for his Batman workout regimen. In chatting with The Irish Times, Pattinson got candid about what it's been like shooting an action flick with his Tenet co-star — and former athlete — John David Washington. (In 2006, Washington signed with the St. Louis Rams as an undrafted free agent before signing for their practice squad. He then played running back for NFL Europe's Rhein in 2007, ultimately moving to the United Football League's Sacramento Mountain Lions in 2009 and staying with the team until the league folded in 2012.)
"When I'm running on screen I'm generally paired with John David, who is an ex-NFL player so it was the most unfair thing in the world," said Pattinson. "The maximum workout I do most of the time is a casual stroll. John David can run all day long. It was good that I ended up being pretty fit. But definitely, at the beginning, there were days I just could not walk afterwards."
There's still so much we don't know about Tenet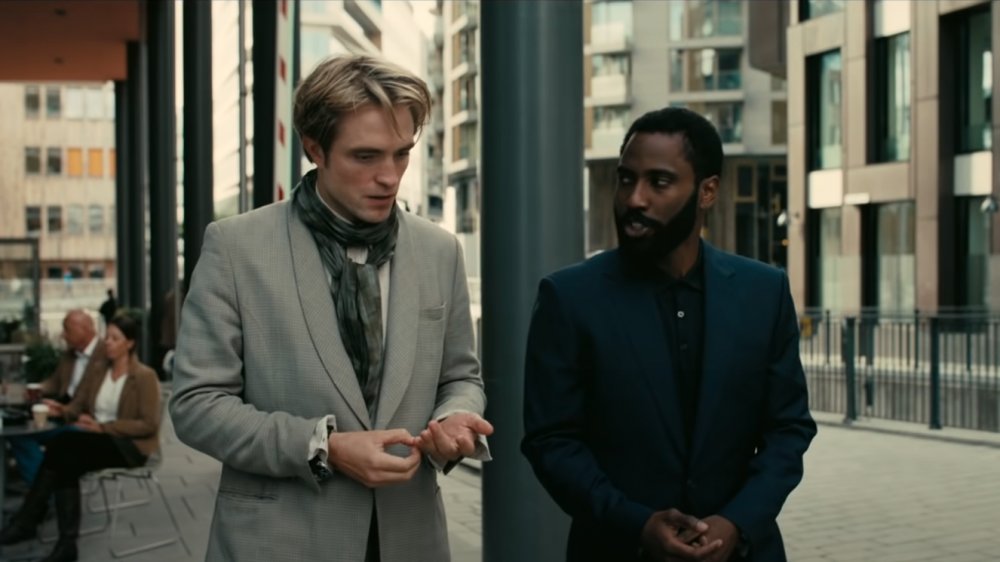 Warner Bros.
While the world gears up for Tenet's release, which has now faced several delays due to COVID-19, audiences are left wondering what it's even about — and Pattinson's most recent comments certainly haven't cleared anything up. To complicate matters further, Nolan remains insistent that Tenet – which was filmed using IMAX cameras and reportedly focuses on "time inversion" – be seen in a real movie theater. Alongside Pattinson and Washington, the film boasts an extraordinarily talented cast, including Aaron Taylor-Johnson (Kick-Ass), Elizabeth Debicki (Widows), and frequent Nolan collaborator Michael Caine.
International audiences will be able to see Tenet before too long, as the film is set for a release in several markets in late August; these include France, Italy, Japan, Russia, Germany, and more. Though the film is supposed to arrive stateside just before Labor Day, that date is still up in the air — especially considering that movie theaters remain closed as the coronavirus rages through parts of the United States.
As of this writing, Tenet will hit international theaters on August 26, 2020 before arriving in the States on September 3, 2020. However, it's still possible that excited American audiences may have to wait a little longer to solve Nolan's latest mystery.