The Feel-Good Rom-Com Everyone's Watching On Netflix Right Now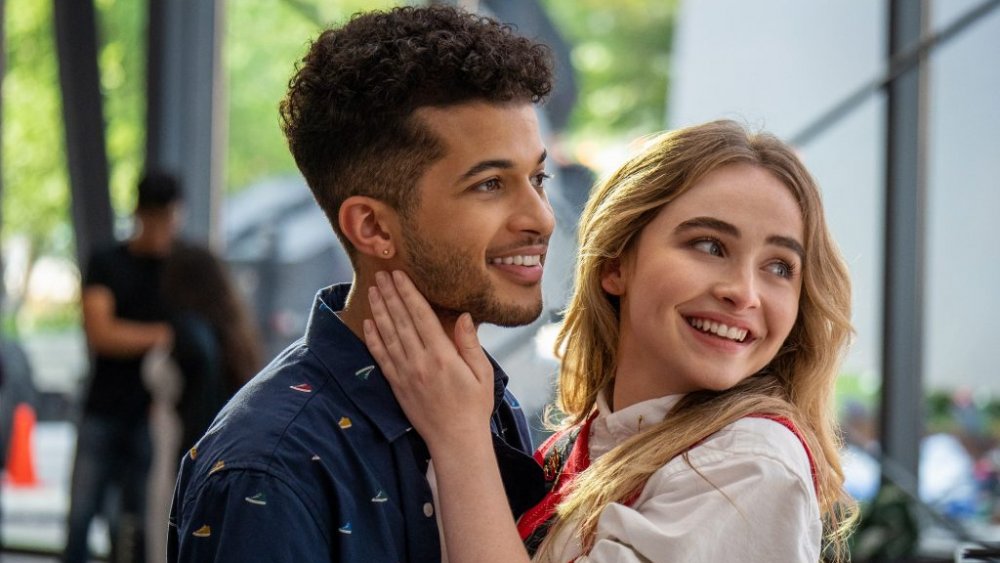 Netflix
For those viewers looking to escape the August heat, there's a popular new rom-com taking over the dog days of summer at Netflix. The film is entitled Work It, and this feel-good dance story is just what the doctor ordered to combat those back-to-school blues.
Netflix's latest hit is directed by Laura Terruso (Good Girls Get High) with a screenplay by UglyDolls scribe Alison Peck. Singer-songwriter Alicia Keys signed on early to produce, bringing substantial music credibility to the dance flick. Production company STXFilms announced the project back in 2019, at the same time Keys revealed her involvement (via Deadline). If the title calls to mind other colloquially named films — like 2000's Bring it On — that's likely by design. Work It is the latest entry in the growing subgenre of dance rom-coms to which Terruso's film, by all estimations, makes a worthy addition.
The movie stars Sabrina Carpenter of Girl Meets World fame in the lead role of Quinn Ackerman, a high school senior and aspiring Duke University student. In order to earn admission to the prestigious North Carolina school, however, Quinn must conquer an upcoming dance competition. She pulls together a ragtag team behind her efforts, but there's still one problem: Quinn doesn't know how to dance. Filming took place mostly in Toronto over the summer of 2019, with post-production following in early 2020 (via UPI).
Upon release, Work It quickly rose to claim the top spot on the streamer's daily top ten list, so the fans have obviously been there for it. Here's why.
Critics agree that Work It is a really good time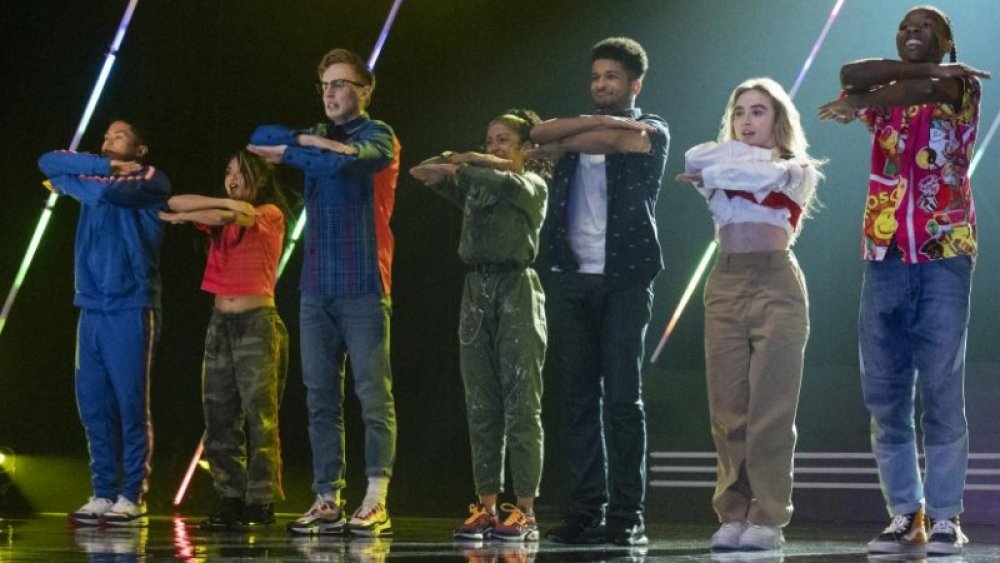 Netflix
While "romantic comedy about a teenage dance troupe" doesn't exactly scream critical darling, the commentariat has actually been singing Work It's praises with few exceptions. Benjamin Lee at The Guardian wrote, "There's an easy sleepover movie charm to Netflix comedy Work It, a charm that's proved harder to find in their many other teen offerings of late."
Lea Palmieri at Decider largely agreed with that assessment. She wrote, "It will make you feel happy, make you smile, and make you want to dance a little." That sounds like the right recipe for a late summer feel-good movie to us.
While a few critics pointed out that Work It doesn't exactly break any new ground with the teen dance formula, most found enough charm in the cast and execution to make a compelling viewing experience. "Anyone who has seen even one film centered on high schoolers dancing it up and making their way in the world (Step Up, Bring It On, Save the Last Dance, and the like) will know exactly where Work It is going," Kate Erbland at IndieWire pointed out. Though, as Todd Gilchrist from What to Watch aptly counters, "Any movie in 2020 that features a dance-off where a young man with pink hair defeats his opponent by voguing absolutely earns its place in the culture."
The growing consensus seems to be that Work It accomplishes everything it sets out to do, making it a worthy addition to Netflix's summer offerings. Of course, as long as the viewers keep showing up in droves, the critical reaction is largely beside the point.
Work It is currently streaming free for subscribers on Netflix.