Will There Be An Umbrella Academy Season 3?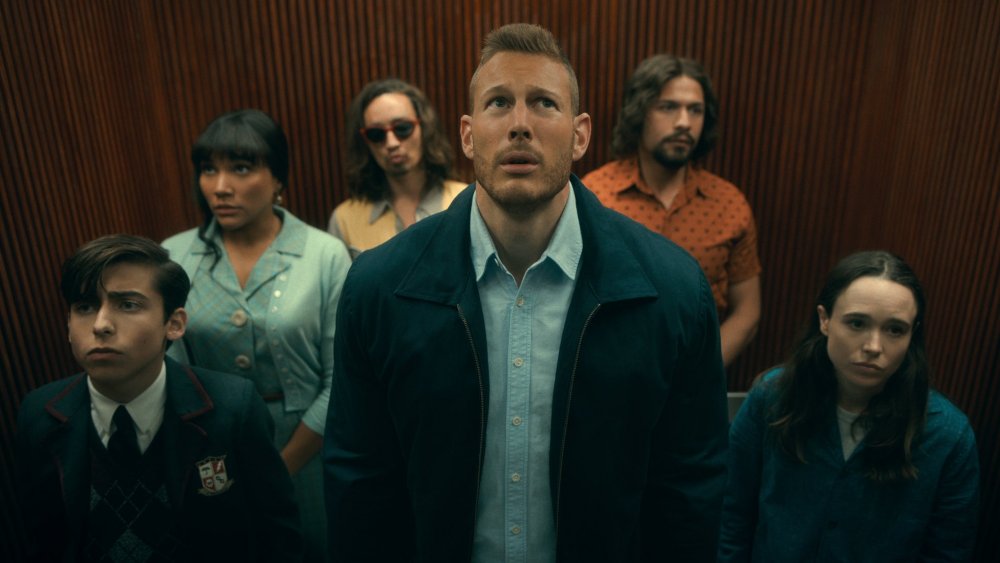 Netflix
Be warned — heavy spoilers for The Umbrella Academy season 2 lay ahead.
The sweaty-palmed second season of Netflix's smash hit superhero series The Umbrella Academy has only recently dropped on the streaming platform, but since its debut, die-hards have been binging away at the stylish, hyper-violent saga with about as much glee as Number 5 (Aidan Gallagher) downing a good cup of coffee. And well they should, as the time-hopping second season of the show (adapted from a beloved graphic novel series by Gerard Way and Gabriel Bá) has proven to be a barn-burning delight, unfolding with more tentpole bluster and deliciously quippy charm than your average superhero saga. 
If you've yet to start your own binge, season 2 of The Umbrella Academy picks up in the immediate aftermath of the first season's apocalyptic finale, and finds the super-powered Hargreeves kids landing in Dallas in the early '60s. It also finds them landing separately, and in different years. That fact keeps them apart until 1963, when (days ahead of the Kennedy assassination) Number 5 arrives to find the world facing yet another apocalypse. Without spoiling too much up front, we'll simply say matters get complicated in increasingly perilous ways as the team reassembles and tries to prevent a nuclear holocaust. 
By "complicated," we mean that season 2 of The Umbrella Academy unfolds with a literal "twist-a-minute" intensity, and spirals feverishly towards a curveball of a finale as epic in scope as it is maddeningly open-ended. As such, fans of the series are already clamoring for a third season of The Umbrella Academy so they can find out just where the roller-coaster ride of a series is headed next.
As of this writing, Netflix has yet to greenlight a third season of The Umbrella Academy, but given the overwhelmingly positive response to season 2, we're comfortable saying it's just a matter of time until the streaming giant makes season 3 official.
There's much to explore in a third season of The Umbrella Academy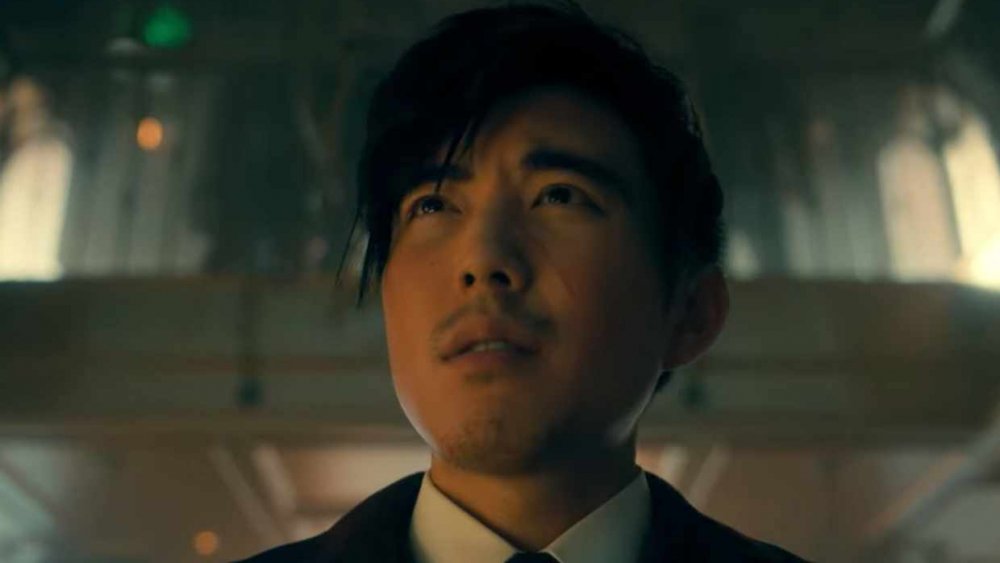 Netflix
Glowing reception aside, the clearer signal that season 3 of The Umbrella Academy will likely happen is that fans appear to be be devouring season 2 even faster than season 1. As covered by SyFy Wire, that's just the claim Justin H. Min (who plays Ben Hargreeves) made to the Cable Telecommunications Association for Marketing: "We get a sense that people are binging it all at once, much faster than for season 1."
The propulsive nature of The Umbrella Academy's second season is undoubtedly a big part of the viewership spike, as slightly shorter episodes made the show more binge-able than ever. The mind-melting narrative and compelling family dynamics are clearly what keep viewers engaged, though. Those ever-shifting dynamics got even more complicated in season 2 of The Umbrella Academy. And given the mammoth cliffhanger — involving an alt-timeline where Ben and Sir Reginald (Colm Feore) are still among the living — that capped the season 2 finale, there's a lot of ground to explore in a third season. There's also serious question's regarding a certain little black cube, the fate of Lila Pitts (Rita Aryu), and the nature of the Sparrow Academy to address.
Showrunner Steve Blackman recently told TV Guide those topics and more will be explored in season 3, with The Umbrella Academy's creative team specifically looking to delve deeper into both the Hargreeves kids' mysterious origins and Sir Reginald's complicated past, "The first season was meet the family. Season 2 was get to know the family. Season 3 is, who are we and where did we come from? It would be a good guess if we get another season that they have a chance to try to work out their issues."
It clear that season 3 of The Umbrella Academy is already taking shape. Here's hoping Netflix makes it a reality sooner rather than later.