How Vinnie Jones Really Feels About His Role In X-Men - Exclusive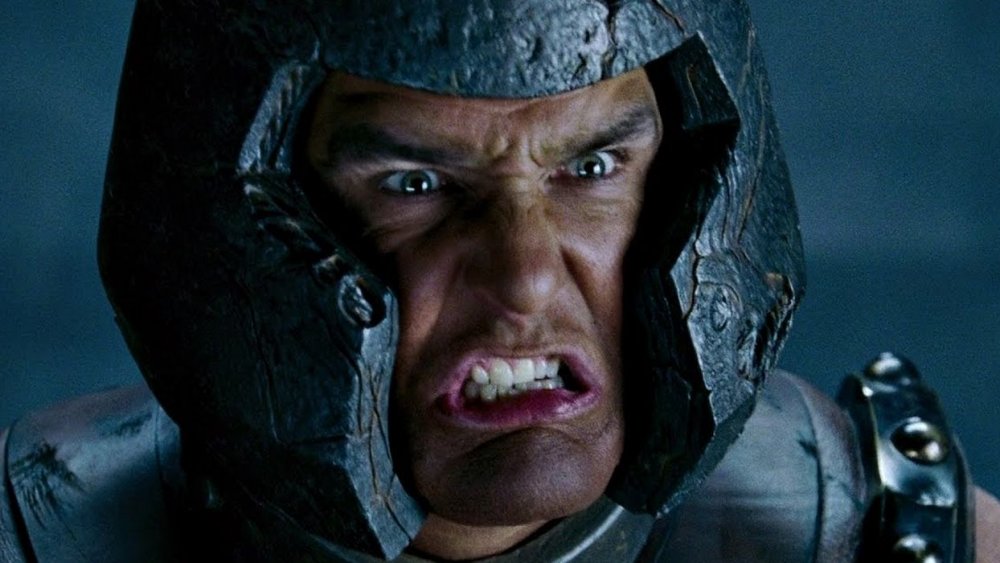 20th Century Studios
English actor Vinnie Jones has one of the most diverse resumes out there. He's been in everything from Gone in 60 Seconds to Madagascar 3: Europe's Most Wanted to Absolution, has had noteworthy roles on a handful of television series, and has lent his voice to a number of different projects. And before all that, Jones was a professional footballer — playing midfielder on various teams throughout his 15-year sports career. Most recently, he made The Big Ugly – a film he starred in, raised the budget for himself, and co-produced alongside director Scott Wiper. 
Of course, no major actor only makes passion projects. Many have nightmare projects — ones they thought were perfect but ended up being less so when all was said and done. Looper spoke with Jones about how making The Big Ugly was a labor of love that he's immensely proud of, and during our conversation, the multi-talented star opened up about the dome-shaped albatross he still wears around his neck.
As superhero movie fans will forever remember, Jones appeared in X-Men: The Last Stand as Juggernaut (real name: Cain Marko), a mutant who possesses superhuman durability and strength. A recruit of the Brotherhood of Mutants, Juggernaut became one of Magneto's (Ian McKellen) generals and was sent out to kill the mutant Leech (Cameron Bright), who can neutralize other mutants' powers. When Kitty Pryde (Ellen Page) arrived to defend Leech from Juggernaut's wrath, Juggernaut ended up knocking himself out by running into a wall. 
For Jones, Juggernaut was a role with colossal potential that wound up fizzling out. "I've always thought I got let down on X-Men. I was very upset," he told Looper. "I hadn't let the cinema people down, but I thought I'd got let down. People pay good money to go to the movies."
There were big changes in production that upset Jones and upended the character's arc. As he explained, "When I signed on, Matthew Vaughn was going to be the director. And when Brett Ratner came on, my character got dissolved." Ratner brought a lot of characters into The Last Stand, and Jones said that by a certain point, "it wasn't the same script as I read when I signed on." 
Jones continued, admitting that he felt that he wasn't given the time, space, or tools to do Juggernaut justice. "I actually had a big meeting with Brett Ratner because I was concerned about it and he assured me that they were writing new stuff," the actor noted. According to Jones, Ratner claimed that Juggernaut would be bigger and better in whatever came next, but Jones never heard back.
X-Men: The Last Stand let Vinnie Jones down, but at least there was Arrow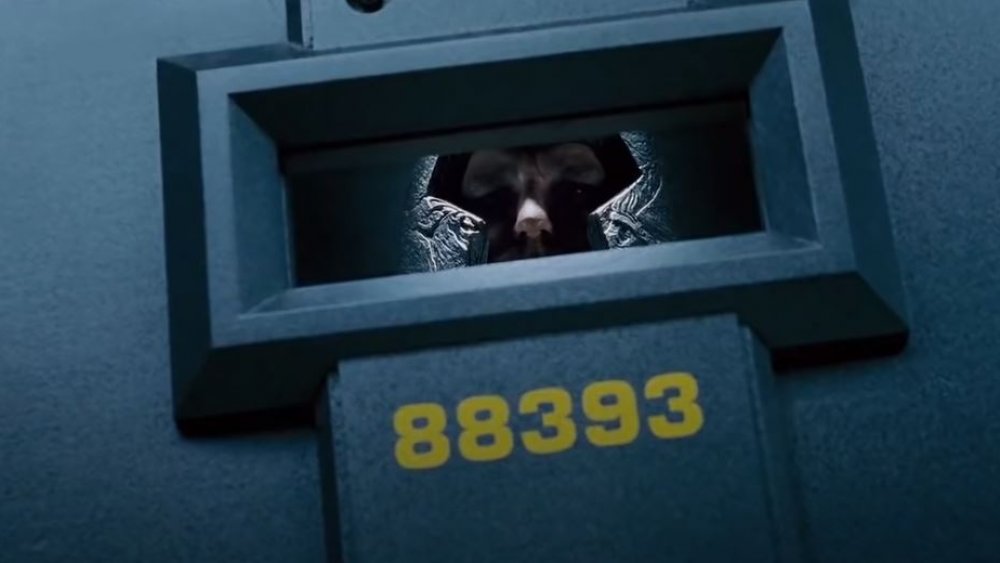 20th Century Studios
While still amusing to Jones, Juggernaut's famous declaration, "I'm the Juggernaut, b****!" isn't something he totally embraces. Jones called it "Brett's line," noting that the director "found that on the internet and wanted to do that." He added that he'd embrace it far more if he got to play the role as written and as he wanted. Even so, Jones still loves Juggernaut — and though he doubts that he'll get another chance, he "would love to have another go at it." 
Additionally, the negative experience he endured with X-Men: The Last Stand didn't wane Jones' love of superheroes and comic book adaptations. From 2015 to 2018, he portrayed Danny "Brick" Brickwell — a DC Comics baddie and enemy of the Green Arrow — on the CW's Arrow. His role was a recurring one (he appeared on nine episodes total), but Jones shared that he "wanted to be a regular on Arrow" and "was always hinting" when he was on set about what he could do with his character. That enthusiasm came from a place of genuine admiration for Arrow and happiness playing Brick on the series. 
"I love Canada, I love Vancouver, and I loved the show," said Jones. "That would have done me. I could have spent my acting years out on Arrow."
Thankfully for fans of his, Vinnie Jones is still out there making awesome projects. You can catch Jones in The Big Ugly at select theaters and drive-ins, and on video-on-demand platforms now.