Mimic Reboot Series - What We Know So Far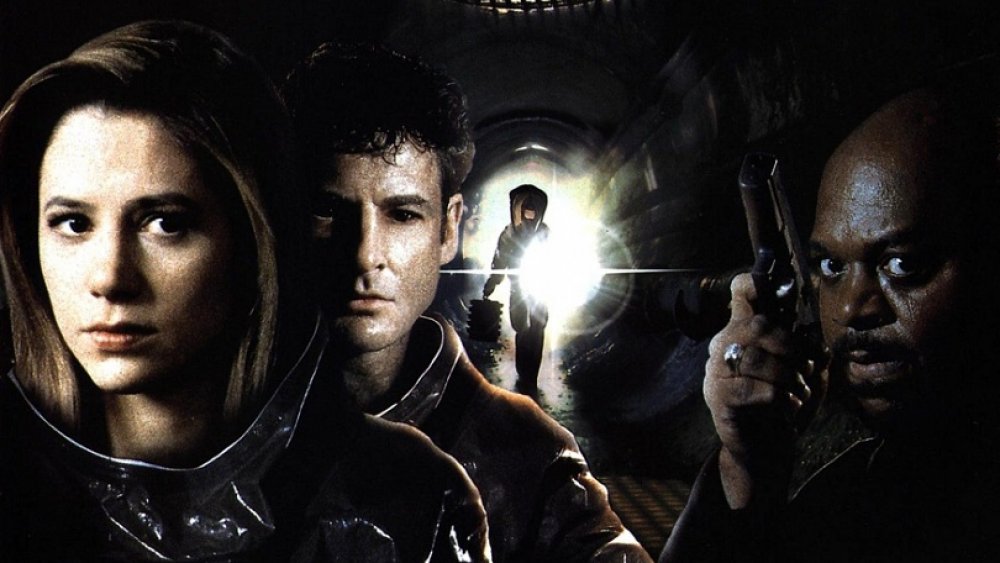 Miramax
The beastly, bloodthirsty bugs at the dark heart of Guillermo del Toro's 1997 cult classic Mimic will soon be back, though this time they'll be making your skin crawl on the small screen. That news will either come as an utter delight to you or have you curled up in a fetal position revisiting the rash of entomophobic nightmares del Toro's original film no doubt elicited. 
While Mimic has become a legit cult sensation in recent years, it's also a film that continues to be tragically overlooked amid del Toro's beyond-impressive cinematic oeuvre. Unfortunately, it appears Del Toro will not be around to revisit the narrative, with Paul W.S. Anderson (Event Horizon, Resident Evil franchise) looking to guide the series to fruition.
The infamous schlock-teur is still in very early stages of production on his Mimic series, but thanks to an illuminating piece from the folks at Deadline, there's a fair amount of information out there about what he's planning. So, here's a look at everything we know so far about the Mimic reboot series.
When and where will Mimic hit the airwaves?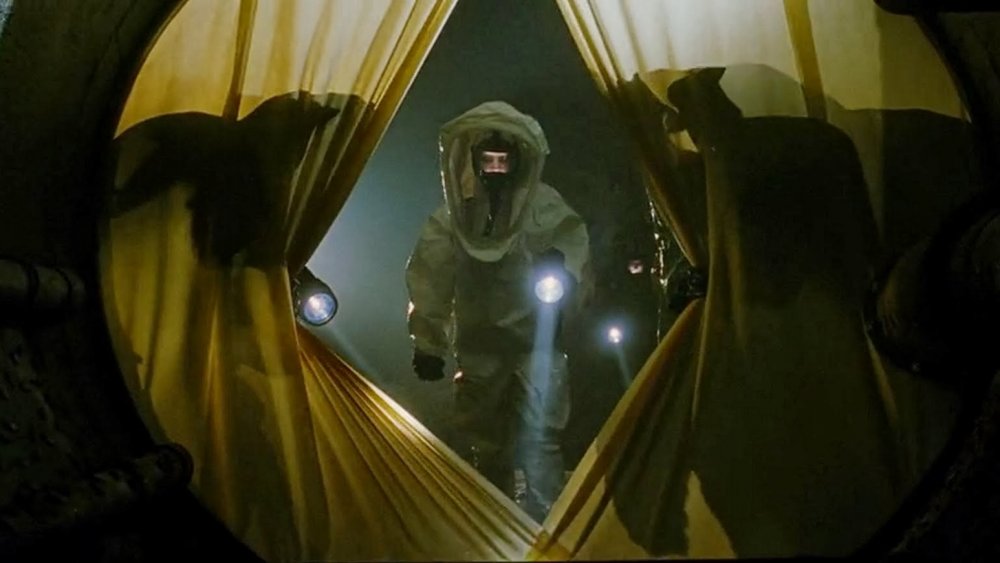 Miramax
If you count yourself among Mimic fandom, the natural question you're asking after hearing of Anderson's reboot is when the series will hit the airwaves. As mentioned in that Deadline piece, Anderson and his partners at Miramax TV are still very much in the early stages of production, and they technically don't even have a working screenplay yet. As such, it'll likely be some time before we actually dive back into the sewers for another round of giant, killer insect insanity. That's particularly true with film and television productions around the world continuing to struggle to get back to set in the midst of the ongoing COVID-19 pandemic.
The good news is that Anderson has hired a writer for the project, tapping television vet Jim Danger Gray (Orange is the New Black, Hannibal) to put Mimic's story to page. Gray is also in line to serve as both executive producer and showrunner on the series, with Anderson himself reportedly eyeing the director's chair on the pilot episode when the time comes. 
Perhaps more important than when the Mimic reboot will arrive is where the series will air. With the advent of streaming, Anderson and his Miramax partners will obviously have more options than ever before to get the show greenlit somewhere. As of this writing, however, they've yet to even begin shopping the show around to potential broadcast partners. Given the gruesome nature of the story, we can't help but think the Mimic narrative would be served best by a streaming platform with fewer restrictions than a network, but at the moment your guess is as good as ours regarding where the series will air. 
Who will be in the cast of the Mimic reboot?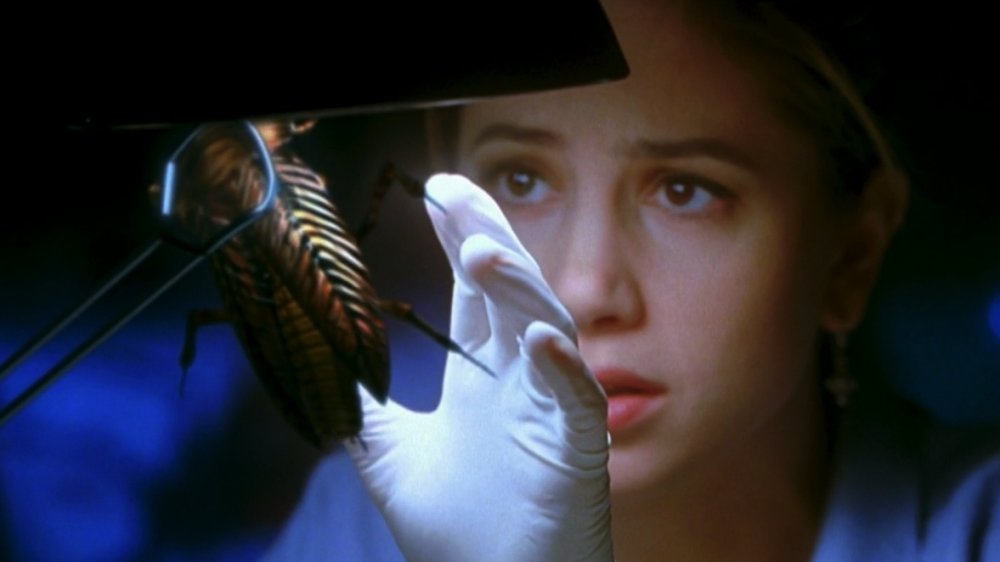 Miramax
As there isn't yet a shooting script for the upcoming Mimic reboot, we're more or less going to be in a bit of a holding pattern before other production news begins to break about the series. This includes the question of who might be appearing in the series' cast.
Del Toro's 1997 original actually featured an impressive roster of not-quite A-list talent when it hit theaters, including recently-minted Oscar winner Mira Sorvino (who won Best Supporting Actress for 1995's Mighty Aphrodite) in the lead. It surrounded her with the likes of Charles S. Dutton (Cookie's Fortune), Jeremy Northam (The Crown), F. Murray Abraham (Amadeus), Norman Reedus (The Walking Dead), and future MCU heavy Josh Brolin.
It's entirely possible some of those characters might be returning in Anderson's Mimic reboot, but we'd be genuinely surprised if any of those actors reprised their roles, even if we'd really, really love to see Sorvino return as the film's brilliant entomologist Dr. Susan Tyler. As it is, there's been absolutely zero chatter so far about who Anderson and the Mimic creative team might be eyeing to appear in the reboot series, so you'll just have to stay tuned for casting updates. 
What is the plot of the Mimic reboot?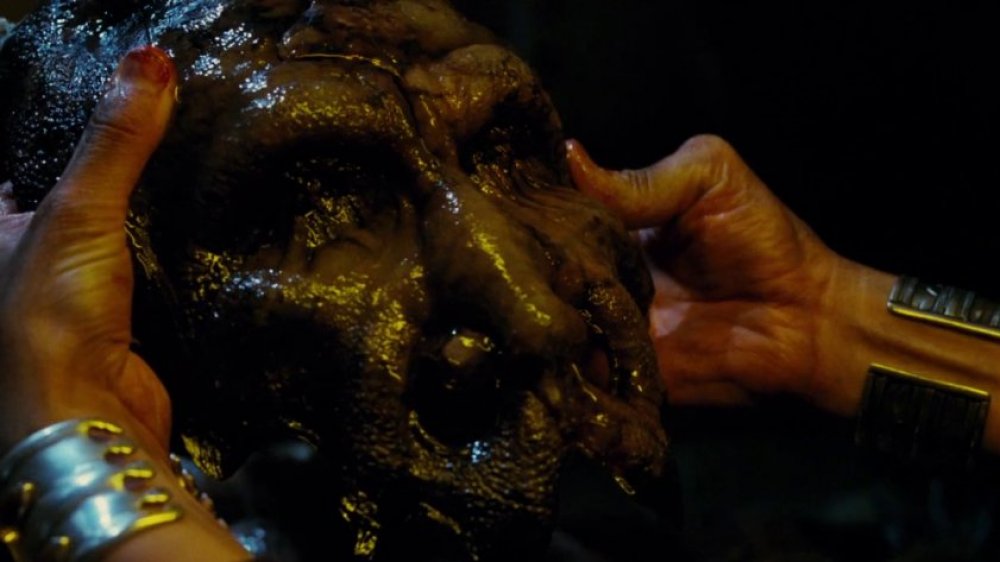 Miramax
If you've already wandered helplessly into the icky little insect hole that is Guillermo del Toro's Mimic (or its two increasingly pointless straight-to-video sequels), you know the story revolves around a small band of New Yorkers facing off against a genetically enhanced breed of insects that has evolved into being able to mimic humans for the purpose of feeding on them. Del Toro and co-writer Matthew Robbins (Batteries Not Included, Crimson Peak) penned the Mimic screenplay themselves, but you may not realize they adapted the film from a short story by famed sci-fi scribe Donald A. Wollheim.
At the moment, it's unclear if Paul W.S. Anderson and Jim Danger Gray will be using Wollheim's original story as inspiration for their series, or if they'll simply be scouting Del Toro's adaptation as their entryway. It's even less clear if they'll be utilizing characters and-or plot lines from either of the Mimic sequels in their reboot. What we do know per Anderson's own comments in the Deadline piece is that he's utilizing the narrative to craft a searing political parable meant to mirror the increasingly uncertain state of the current world.
"Mimic explores, on its surface, the idea of insects taking over," he tells Deadline. "Body horror, the anxiety of 'a bug' living inside of us, the death of truth, the denial of science and the rise of personal entitlement are at the heart of our show as it examines how society is eaten alive by an invasion that is laying bare its greatest insecurities and failures."
Even if the initial idea of a Mimic reboot left you feeling cold, Anderson's fiercely political take on the material should more than get you pumped to see what it's all about. Here's hoping Anderson and his Mimic crew actually manage to make that intriguing vision a reality.