The Quirky Rom-Com That's Crushing It On Netflix Right Now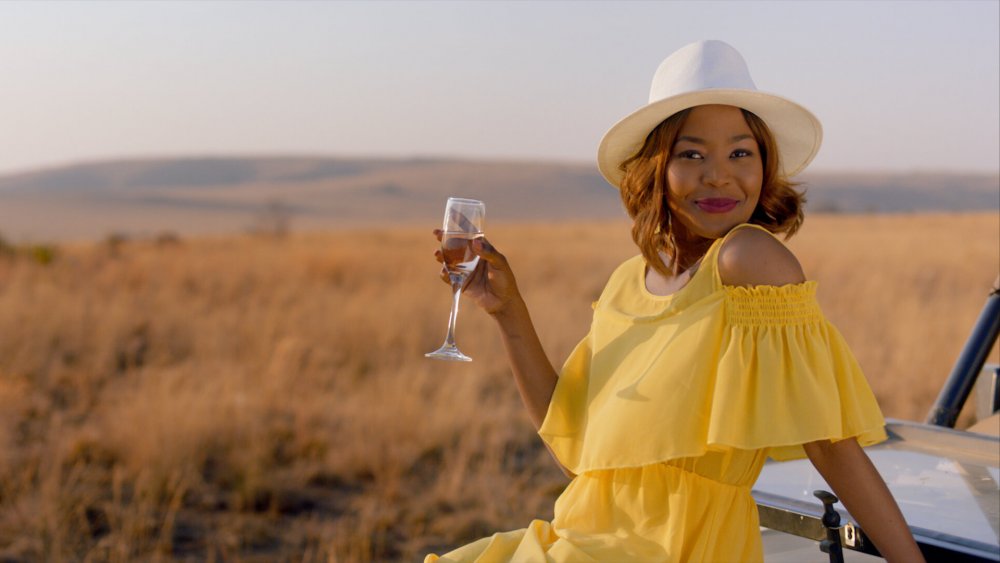 Netflix
Netflix clearly understands that summer is a great season for comedy; the streamer's been filling our July and August nights with hilarious originals and underwatched indies that never got a fair shake at the box office. The result has been a daily top ten list filled to bursting with surprising laughers — an expanding fellowship of funny films that now includes Katleho and Rethabile Ramaphakela's quirky romantic comedy, Seriously Single.
The South African film puts a fresh twist on the odd couple, buddy comedy format. Instead of Owen Wilson and Vince Vaughn, the Ramaphakela flick stars Fulu Mugovhani and Tumi Morake as Dineo and Noni, two friends with very different approaches to love. Dineo is a hopeless romantic and serial monogamist who has been chasing the marriage dragon for some time. She only dates to fall hard in love, and when she falls hard in love she expects a serious commitment. This thirsty approach often scares her potential mates away, including Lunga Sibiya (Bohang Moeko), the most recent paramour to break her heart. She finds solace in the arms of her best friend Noni, who remains a romantically committed commitaphobe. Together, the two women make the most of Dineo's new single life, as Noni attempts to impart the value of self-love on her reluctant friend, while preventing her from running back to Lunga at every turn.
While the messy end between Lunga and Dineo serves as the inciting incident of the film, the action of the movie is less about lamenting lost love, and more about the friendship between Dineo and Noni, who help each other overcome their reciprocal emotional shortcomings.
With that set-up in mind, here's why fans are making Seriously Single the surprise rom-com hit of the summer.
Seriously Single is authentic South African cinema with broad appeal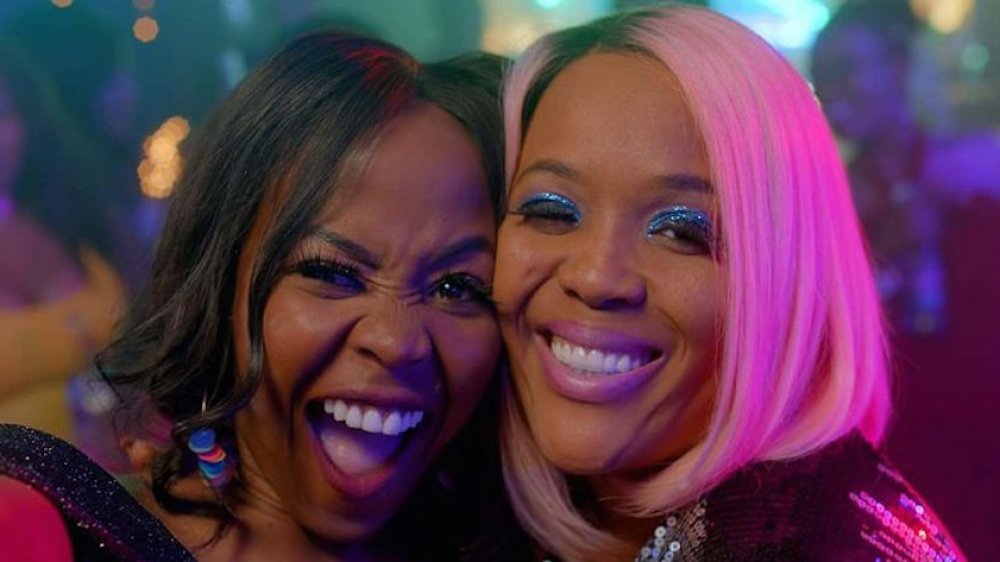 Netflix
So much of Seriously Single's quirky charm is wrapped up in the charisma of Mugovhani and Morake, as well as the chemistry between them in the two lead roles. The two veteran South African stars bring Dineo and Noni to life on screen, imbuing every major comedy sequence in the film with an infectious energy that provides the major forward thrust. 
As the New York Times aptly pointed out in their hot take review, "Fortunately, the filmmakers chose two charismatic leads whose good-natured chemistry makes the contrivances of public betrayals and club breakups feel fun. The directors also demonstrate agreeable ease in adapting the formulaic plot to fit their South African setting. Characters casually switch between dialects and languages, and the movie presents diversity in a relaxed and unstudied way, including performers with different personal styles, skin tones and body types."
In other words, Seriously Single is so much more than just the sum of its parts. All the standard rom-com beats are present — to the point that you might find yourself predicting Dineo and Noni's every move — but the fun of the film is in the execution rather than any overt subversion of the rom-com form. 
Kate Erbland of IndieWire agreed that, "For fans the genre, it's a pleasing new entry — one that should hopefully remind audiences of the power of its charms, from talented stars to an uncanny ability to make any kind of love story feel (seriously) worthy of exploration." 
If you're a Netflix subscriber tired of watching the same Nora Ephron movies over and over and over again, look no further for your next romantic comedy obsession.