The Quirky Breakup Comedy That's Killing It On Netflix Right Now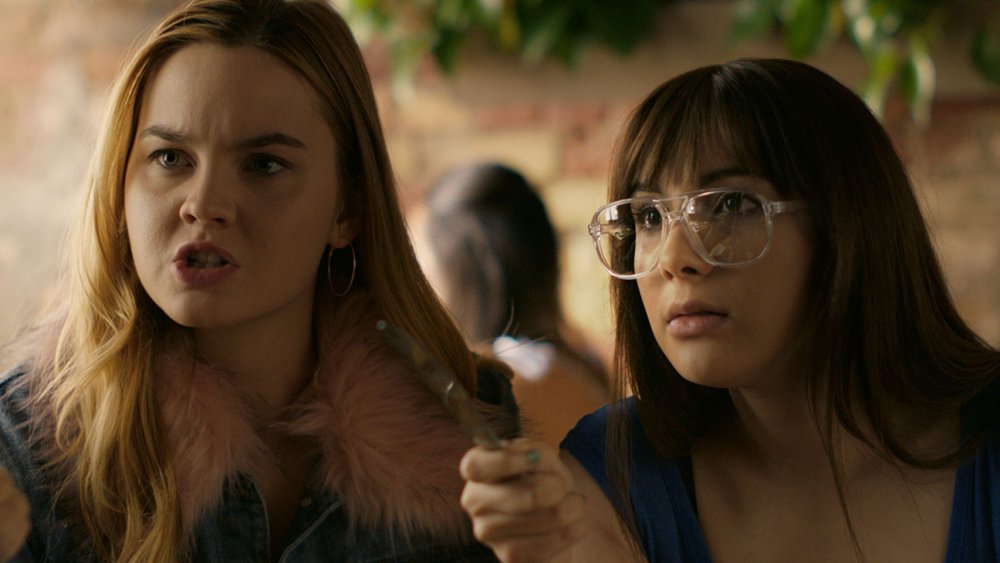 Vertical Entertainment
Yet another quirky comedy feature has separated itself from the Netflix pack to enter the rarefied air of the daily top ten. For subscribers starting to lament the coming content drought brought on by the industry-wide shutdown, Netflix wants you to know that it's not quite tapped out yet.
Banana Split first debuted for audiences in 2018, and went on to become a festival darling during the 2018-2019 season. Aside from a warm reception at the Toronto International Film Festival, the quirky laugher won Best Picture at the Oceanside Film Festival, Best Feature Film at Vail, and a Special Jury Prize at the Independent Film Festival of Boston. Netflix scored the streaming rights, and now the film is finally available to beam straight into your living room for the low, low cost of the subscription fee you're already paying. So far, the response has been pretty overwhelming.
The film's appealing young cast includes Hannah Marks (You're the Worst), Liana Liberato (Light as a Feather), and Dylan Sprouse (The Suite Life on Deck) in a hysterical breakup story that's a perfect fit for the times. Per Netflix's official description, Banana Split follows "a heartsick teen [as she] tries to build a new friendship with a kindred spirit even though she's dating her ex-boyfriend."
Despite the fraught-sounding premise, the film's a pretty good time, and here's why everyone's adding it to their watch list this July.
Banana Split is funny, but it also has a heart
If two teenage girls fighting over a boy sounds a little retrograde for 2020, we can assure you that Banana Split puts an inventive and satisfying spin on the tired conflict. As much as the film initiates with a beef between two girls over Nick's (Sprouse) affections, the movie is much more about the relationship between Clara and April (Liberato and Marks) than their competition over the boyfriend's considerable charms.
The film is directed by Benjamin Kasulke, who cut his teeth working as a cinematographer on Amazon Prime Video's '80s country club comedy Red Oaks and the 2012 feature Safety Not Guaranteed. Banana Split's witty, irreverent script is co-written by star Hannah Marks and rising star Joey Power, the latter of whom wrote and produced the tonally relevant 2010 short Sex Therapy.
Marks' and Liberato's on-screen characters meet each other over the summer, and both feel as if they've discovered a kindred spirit. Their bond is tested when they return home from summer break and realize that one of them is currently dating the other's ex. We won't spoil the plot for you, but we will say that it's certain to subvert your expectations — even if you consider yourself an expert in the genre of teen romance.
Critics agree that Banana Split is something special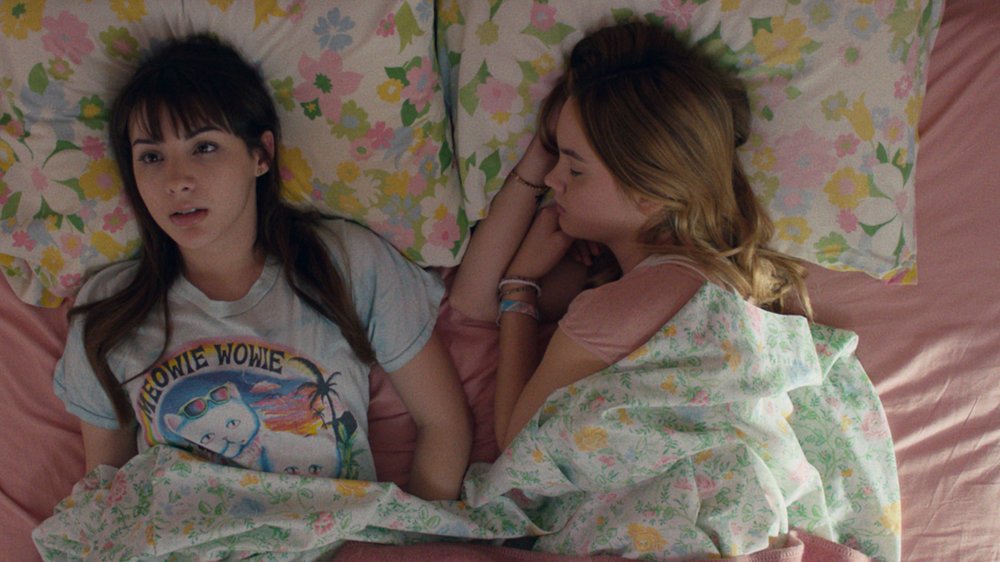 Vertical Entertainment
As well-received as Banana Split has been on Netflix by the streamer's subscribers, one must not forget to address an unavoidable fact of film when weighing up its merits: audiences sometimes love a film that critics hate, and critics sometimes hate a film that audiences love. It's not uncommon for the two camps of viewers to disagree on the quality of a given feature — but luckily for Banana Split, those who have made a profession out of analyzing and criticizing films feel positively about the pic.
On the review aggregator site Rotten Tomatoes, Banana Split rocks a Certified Fresh score of 88 percent, with its critical consensus describing it as serving up a "sweet comedic dish." Overall, critics dig Banana Split for subverting expectations, offering "an entertaining and often insightful look at female friendship during a particularly strange time" in a young woman's life, and maintaining "fearlessly snappy dialog" throughout. Of course, the film's "rightly coloured visuals and an exuberant youthful energy help make the movie engaging, and a willingness to get properly rude helps too" (via Shadows on the Wall).
It certainly sounds like there's a whole lot to love in Banana Split. Those keen to get a taste can stream the film on Netflix now.