Ron Howard Sets The Record Straight On Solo: A Star Wars Story Sequel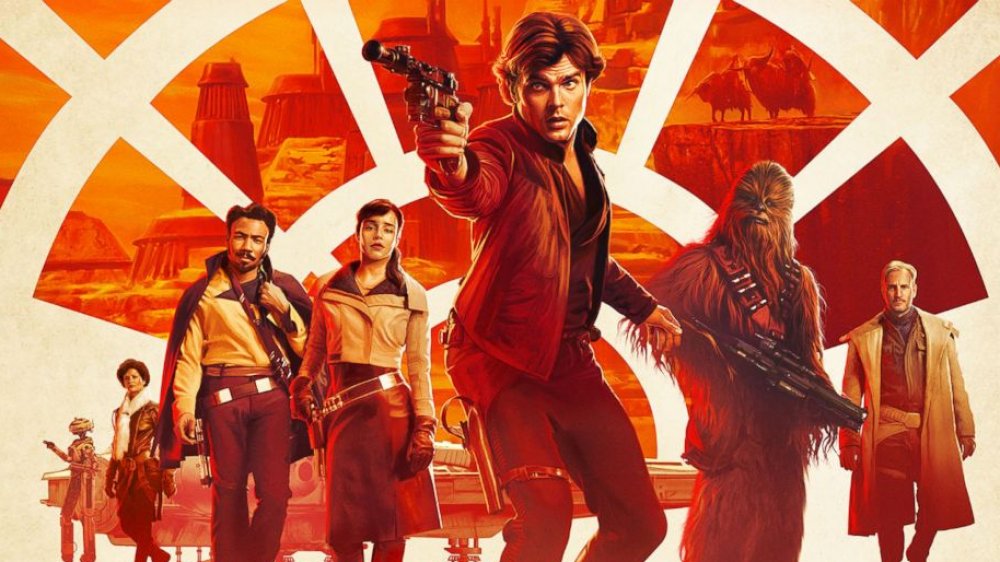 Lucasfilm/Disney
Will Solo: A Star Wars Story ever get a continuation? According to the flick's director, we probably shouldn't hold our breath.
Ron Howard, who famously took over the 2018 stand-alone from previous directors Phil Lord and Chris Miller, was recently asked about the possibility of a sequel by Andy Cohen on Sirius XM's Radio Andy show. What he had to say, while it didn't shut the door completely on the notion, wasn't terribly encouraging.
A bit of background: Solo endured a legendarily troubled production, and those troubles were widely reported on. Lord and Miller were by all accounts in over their heads from the beginning, and so chaotic was their set that, according to inside sources, the crew spontaneously broke into applause when it was announced that Howard would be replacing them (via The Hollywood Reporter). It was also reported that editor Chris Dickens was sacked midway through production, and an acting coach hired late in the game to get star Alden Ehrenreich's game up to par — all extremely troubling signs for any Hollywood production, let alone such a high-profile one.
But then, a funny thing happened. Solo was released in May 2018 to generally positive reviews, and its standing with fans has only grown in the intervening years. Ehrenreich ended up acquitting himself just fine, many of the supporting performances (such as Phoebe Waller-Bridge's turn as the snarky droid L3-37 and Donald Glover's marvelous portrayal of a young Lando Calrissian) are now considered to be among the better ones in the franchise's history, and the flick's fleet pace and light-hearted tone set it apart from the increasingly gloomy sequel series.
Plenty of fans would be on board for Solo: A Star Wars Story 2, but Howard quickly threw cold water on the possibility during his chat with Cohen. "There's no sequel planned now, and it's amazing to be part of a Star Wars movie that seems to suddenly be kind of an underground hit," the director said, referring to Solo's championing by fans despite its being the lowest-grossing live-action theatrical release in the entire franchise. "Not what you'd expect ... it's been an odd, strange journey for that movie."
Ron Howard almost got involved in Star Wars a lot sooner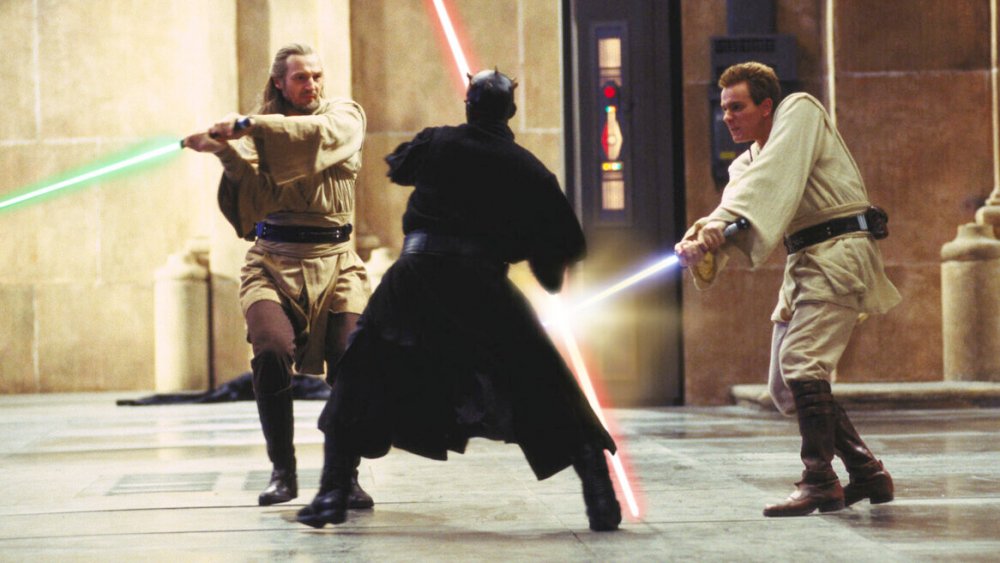 Lucasfilm/Disney
That's kind of a bummer, but Howard went on to drop a very interesting tidbit about his involvement with the Star Wars franchise — specifically, about how it might have begun about two decades earlier. It so happens that creator George Lucas, when in very early development on the Star Wars prequel films in the late '90s, had entertained the notion of securing multiple big-name directors to helm the flicks, Howard being among them.
"There was no script [for The Phantom Menace at the time], but it was kind of a casual conversation one day where I was mixing something up at Skywalker Ranch," Howard remembered, "and [Lucas] said, 'You know, I think technology has just about reached the point where I can do the next three. Would you want to [direct] one? I'd like to get Steven [Spielberg], maybe [Back to the Future director Robert] Zemeckis' ... Ultimately, I said the same thing to George that I think that Bob Z. and Steven said, which was, 'You should do this yourself, George.'"
Legend has it that this is the same advice imparted to Lucas by screenwriter Lawrence Kasdan, who turned down the creator's offer to write Phantom Menace (and who would return to the franchise years later to co-write both Solo and Star Wars: The Force Awakens). It sure is interesting to ponder what the notoriously underwhelming Phantom Menace would have been like if it had been written by Kasdan (the guy who also wrote Star Wars: The Empire Strikes Back, the best film in the whole franchise, by the by) and directed by Howard, a reliably excellent filmmaker.
One can only speculate, but we don't find it too far-fetched to posit that Lucas' initial plan for the prequels was a sound one, and that a whole bunch of really talented people gave him the same bad advice. At this point, Howard himself might even say that he made a huge mistake.