Ziva From NCIS Looked Much Different When She Was Younger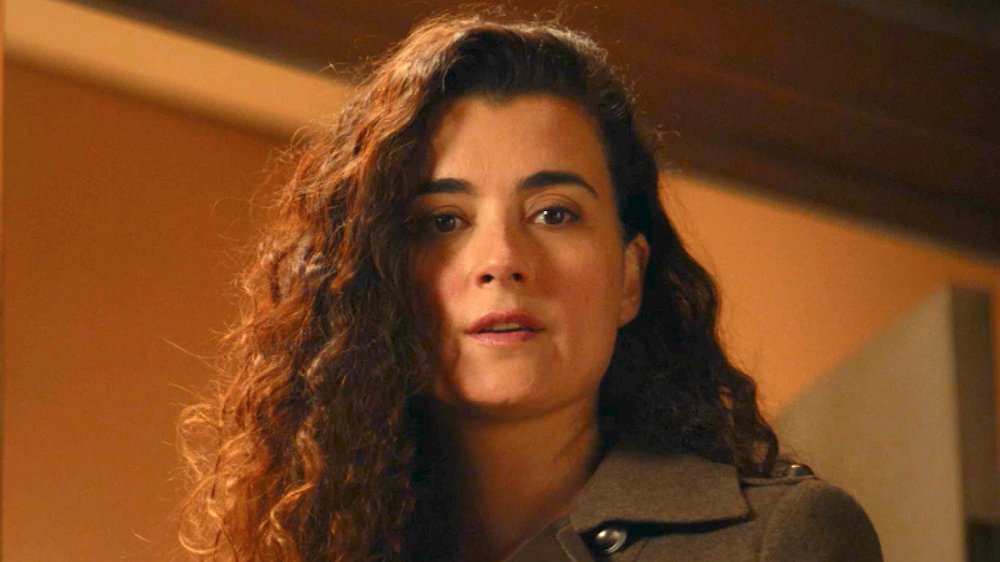 CBS
Ziva David, the Mossad Liaison Officer with a detailed backstory is one of the most culturally important characters ever introduced on NCIS. This Israeli special operator made her first appearance on the long-running procedural's season 3 premiere, entitled "Kill Ari (Part 1)," and remained with the show through season 11. After that season's finale, she took a long hiatus before popping up again in 2019 for a much-anticipated series homecoming.
Over that respectable 194-episode tenure, Ziva earned a lot of fans — including prominent rabbis, journalists and political scientists. The Jerusalem Post published an article that cheered Ziva as the most prominent Israeli character on American network TV, and quite a popular show at that. She's been praised as an important Jewish figure in the television landscape, one who provides much-needed exposure to American audiences lacking positive images of Israel and Israeli society. Given the geopolitical importance of the U.S.-Israel relationship, it's fair to say that Ziva has occupied a place of outsized importance among NCIS' expansive cast.
The actress tasked with playing this crucial character may make a convincing Israeli, but she's actually of Chilean descent. María José de Pablo Fernández, better known by her nickname Cote de Pablo, was born in Santiago, Chile, though she's been living in the U.S. since the age of ten. Playing Ziva has been the definitive highlight of the ALMA Award-winning Carnegie Mellon graduate's career, and she's certainly made the most of it. She's become so defined by the character that it's easy to forget her career started years before NCIS was even conceived by creators Donald P. Bellisario and Don McGill.
This shouldn't be news to super fans, however. Some may remember that Cote de Pablo was actually a teenage star on Univision, and though she looked a bit different back then, there's no mistaking that signature look.
Cote de Pablo co-hosted the talk show Control on Univision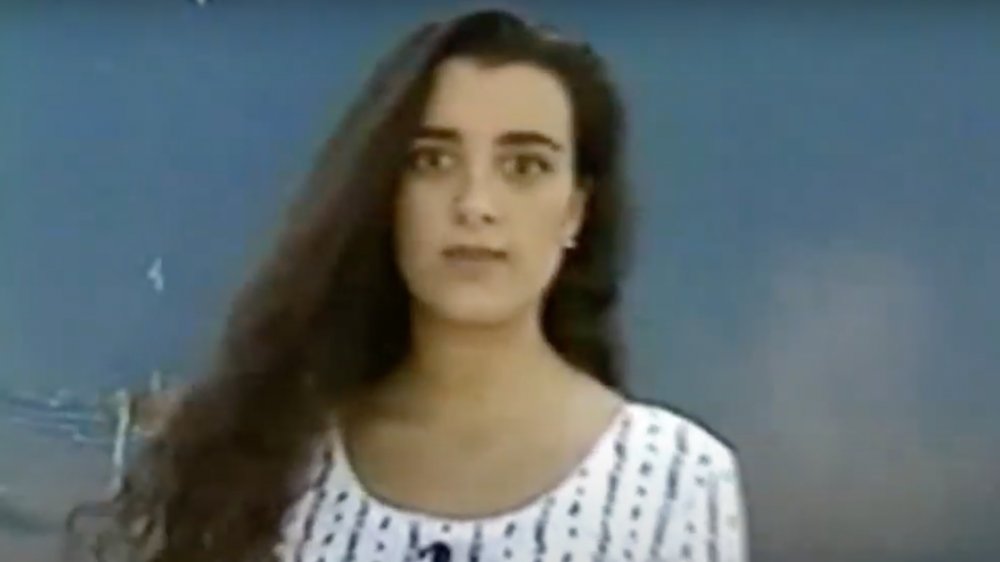 Univision
Before anyone in Hollywood had even started to take note of Cote de Pablo, she served as the 15-year-old co-host on a few episodes of the Latin-American talk show Control opposite Entertainment Tonight host Carlos Ponce. This was de Pablo's very first on-screen credit, and she earned it even before she began formal training as an actor in the prestigious theater program at Carnegie Mellon University.
Despite the teenage screen credits, de Pablo went on to have the typical experience of a young actress struggling to make it in New York. She graduated from Carnegie Mellon with a Bachelor of Fine Arts degree, and spent some time working restaurant jobs in Manhattan before her career really took off. While taking orders at Indian and Italian restaurants, she performed at the famous Public Theater in Downtown Manhattan and picked up a small part on the daytime soap opera All My Children. It all led up to her first big break in American television: a leading role on a new network drama set to broadcast on Fox.
In the early 2000s, Cote de Pablo appeared on two TV dramas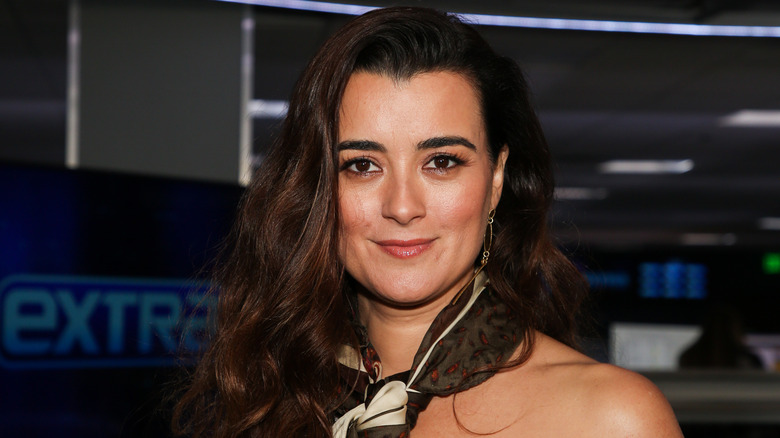 Paul Archuleta/Getty Images
After her hosting gig on Control wrapped in 1995, de Pablo spent a few years out of the Hollywood limelight. Then, in 2000, she popped back up on the small screen in a one-off role on the drama series The $treet, centered on the lives of those working for the New York City-based brokerage house Belmont Stevens. On The $treet, de Pablo portrayed a character called Fiona, the new girlfriend of Clive Whitney (Matthew Arkin) whom Clive's estranged partner Nicole Mason (Talia Balsam) is none too fond of. Though the actress gets a few solid lines in during a scene set in the chaotic backstage environment of a fashion show that Clive and Nicole's fashion house is putting on, de Pablo's time on The $treet was short-lived — as was the series itself, having aired only seven of its 12 intended episodes before going off air.
The following year, de Pablo scored another single-episode stint — this time on The Education of Max Bickford, the CBS drama starring Richard Dreyfuss as the titular character, a professor at an all-women's college. On the sixth episode of the series' first and only season, de Pablo portrayed Gina — alongside famous faces like Marcia Gay Harden (Law & Order: Special Victims Unit) as Andrea Haskell, Brian d'Arcy James (13 Reasons Why, Hamilton), and Anna Belknap (CSI: NY) as Mimi Askew.
Cote de Pablo's first big TV series didn't quite take off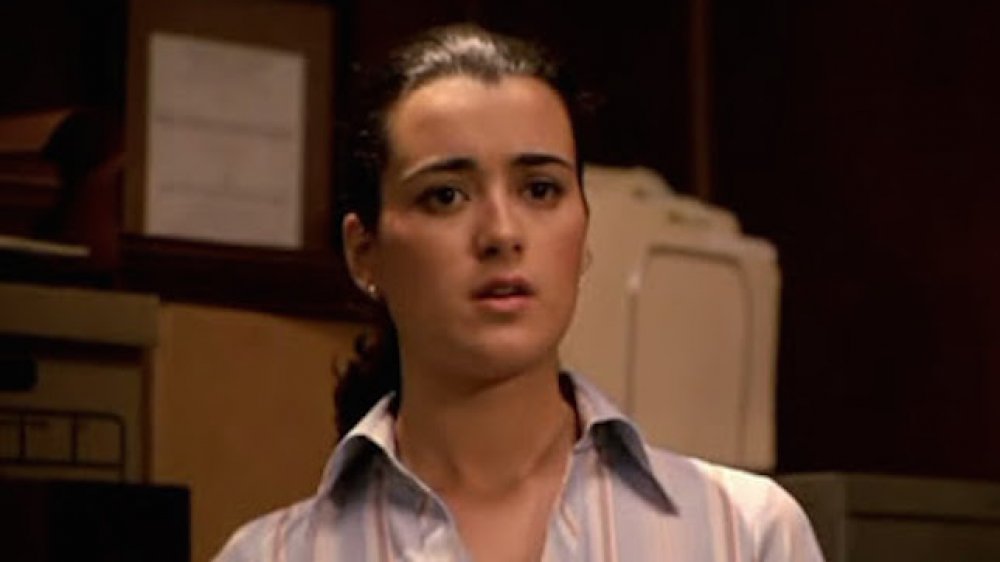 Fox
In 2004, de Pablo was cast to play the part of Marguerite Cisneros, one of the lead roles on Fox's exciting new legal drama The Jury. The series was set in New York and focused on an eclectic jury made up of 12 men and women who would debate and decide the verdict in various capital cases. While the premise may sound rife for episodic treatment, the execution simply did not resonate with viewers. Despite de Pablo's considerable charms in the role of Marguerite, Fox canceled The Jury after only ten episodes.
Though no doubt a blow to de Pablo's early career, this cancellation may have proved a blessing in disguise. No sooner did Fox pull the plug on The Jury, then CBS came calling with a much more popular series, and a role that would come to define her career. It's nice to know some Hollywood storm clouds have a silver lining.