The Reason Ziva David Is Returning For NCIS Season 17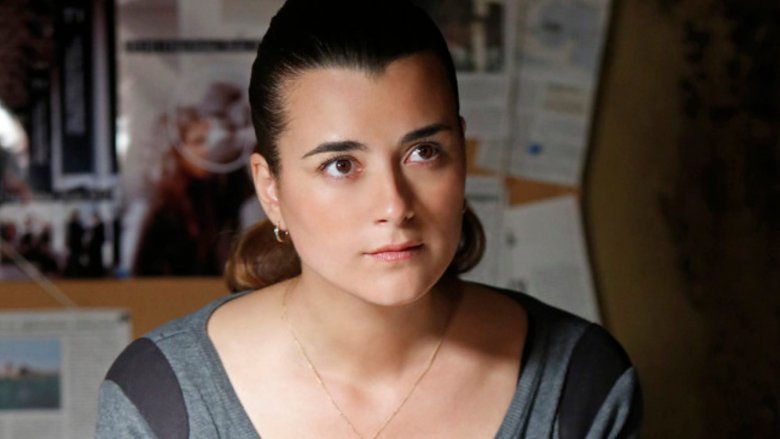 Cliff Lipson/CBS
Contains spoilers for NCIS
Someone very special is coming back to NCIS for its fast-approaching 17th season. 
Ziva David actress Cote de Pablo will indeed be back for the upcoming installment of the long-running police procedural series, set to premiere on CBS on Tuesday, September 24, 2019. 
First introduced on season 3 of NCIS, de Pablo's Ziva was brought into the fold as a liaison officer for the Naval Criminal Investigative Service, a role in which she remained until season 6 when she headed back to Mossad, Israel's national intelligence agency for which she served as an agent. While Ziva was on assignment under orders from Mossad, Somali terrorists captured her, and many believed she was dead. However, she was very much alive when Leroy Gibbs (Mark Harmon), Anthony DiNozzo (Michael Weatherly), and Timothy McGee (Sean Murray) rescued her and brought her back to safety. After resigning from her post at Mossad, becoming an official NCIS agent, and earning her U.S. citizenship, Ziva faced another brush with death on the NCIS season 13 finale: ex-CIA agent Trent Kort (David Dayan Fisher) orchestrated a mortar attack using a contract killer, who burnt Ziva's father, Eli David's, farmhouse in Israel to the ground. At that moment, Ziva was presumed dead. 
That changed on season 16 of NCIS, when it was revealed that de Pablo's Ziva survived the attack and has been in hiding all this time to avoid putting herself and her family in harm's way. The season 16 finale saw Ziva appear in Leroy Gibbs' basement and delivering him an ominous message. 
At the time, fans weren't sure what to make of the moment considering Gibbs has been prone to hallucinations (he'd seen visions of his dead wife before, so who's to say he wasn't imagining Ziva standing in front of him and telling him his life is in danger?), but we now know that Ziva is definitely coming back for NCIS season 17. Here's the reason for her return. 
Escaping Zahar and reuniting with Tali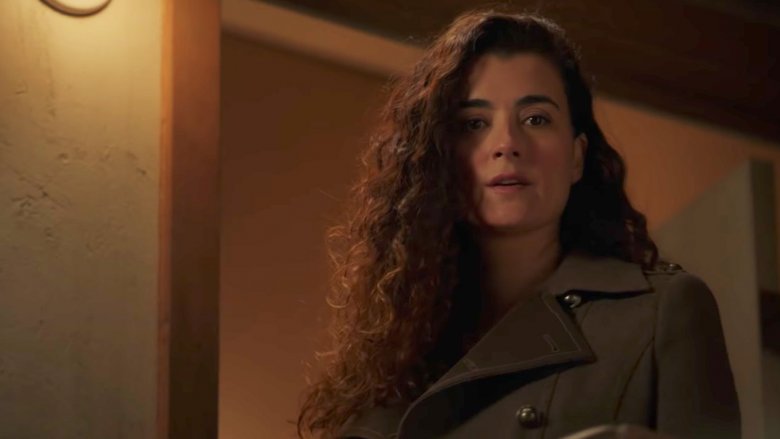 CBS
Cote de Pablo is slated to appear as Ziva David on four episodes of NCIS season 17 — the premiere episode, entitled "Out of the Darkness"; the following episode, called "Into the Light"; and two more, one scheduled to debut in December and another that drops in January. As detailed in the trailer for the upcoming season, the season 17 opener will feature Ziva speaking to Gibbs, warning him that a woman named Zahar wants him dead — despite neither Ziva nor Gibbs having ever seen Zahar's face. Ziva then leads Gibbs out of his basement, through dank tunnels and busy streets, in efforts to bring them both to safety. And when the rest of the NCIS crew learns that the person whom Gibbs is with is actually Ziva, their minds are totally blown. As Wilmer Valderrama's Nicholas Torres exclaims in the trailer, "Ziva David is freakin' alive?!"
But why exactly is Ziva resurfacing after so many years in hiding? Well, it's pretty obvious: Gibbs is in grave danger, and Ziva desperately wants to save him. 
Presumably, if the mysterious Zahar is out for Gibbs' blood, she may also want to track down people who are close to Ziva — possibly including her daughter, Tali, who went to go live with her father Anthony DiNozzo. As NCIS executive-producer-showrunner Steven Binder previously explained to Parade, "You can add up the idea that there's someone out there that's so bad, that's so dangerous, that she had to go undercover and leave her daughter behind, at least for a period of time ... The bond of the parent-child is huge. So, the thing that pulls you apart has to be equally to the task. We gave a lot of thought to what we want to see and what we think people will want to see. I think we're going to hit all the checkboxes."
Binder added in a recent interview with USA Today that fans should expect a mother-daughter reunion between Ziva and Tali on NCIS season 17, noting, "Speaking as a parent, it would be awful for that not to happen, and we're not an awful show [...] So I can't imagine that not being something we're going to see."
Cote de Pablo didn't think she'd ever return to NCIS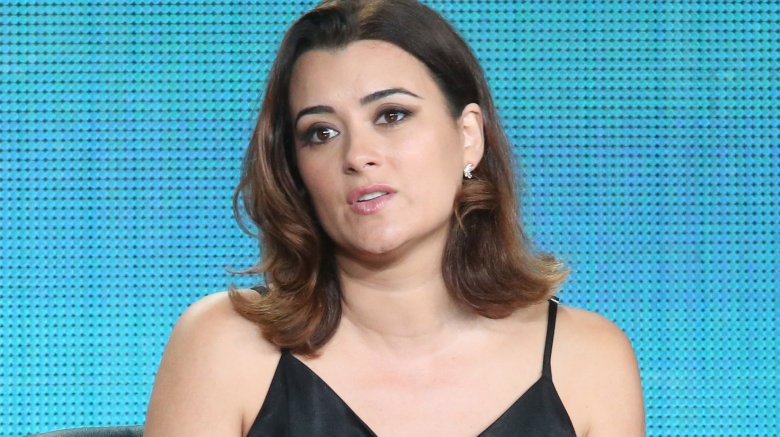 Frederick M. Brown/Getty Images
When Cote de Pablo left NCIS after season 13, she, like many fans, thought the door was closed forever. 
"When I walked out, I thought it was over and that was it," she told USA Today, adding that she's still not prepared to disclose the reason why she exited the show in the first place. "I'm not ready to talk about that yet. I will someday. But I didn't leave because I wanted to go or because I was ready or because I was tired. I didn't really have an option." 
Returning to NCIS was a huge moment for de Pablo, who described her first day back on set as being quite incredible: "They were waiting for me, standing up, and they clapped as I went in. I think I said something along the lines of, 'Woo-hoo, I'm back!' It was great."
While de Pablo's feel-good vibe may not translate to Ziva David, given that the character is going through some troubling times, NCIS season 17 will do right by Ziva and bring her story "full circle," according to Binder. He told Entertainment Tonight that "there will be a very large full circle" for Ziva (and for other characters as well) on the new season, adding, "It will be emotionally obvious. It will be for a lot of characters, not just Ziva. There's a big bookend here. When you see the B-side, you will know instantly what the A-side was."
Fans can discover what will happen to Ziva David and how her story once again intertwines with the rest of the gang when NCIS season 17 premieres on CBS on Tuesday, September 24, 2019.