Where You've Seen Banana Split's Clara Before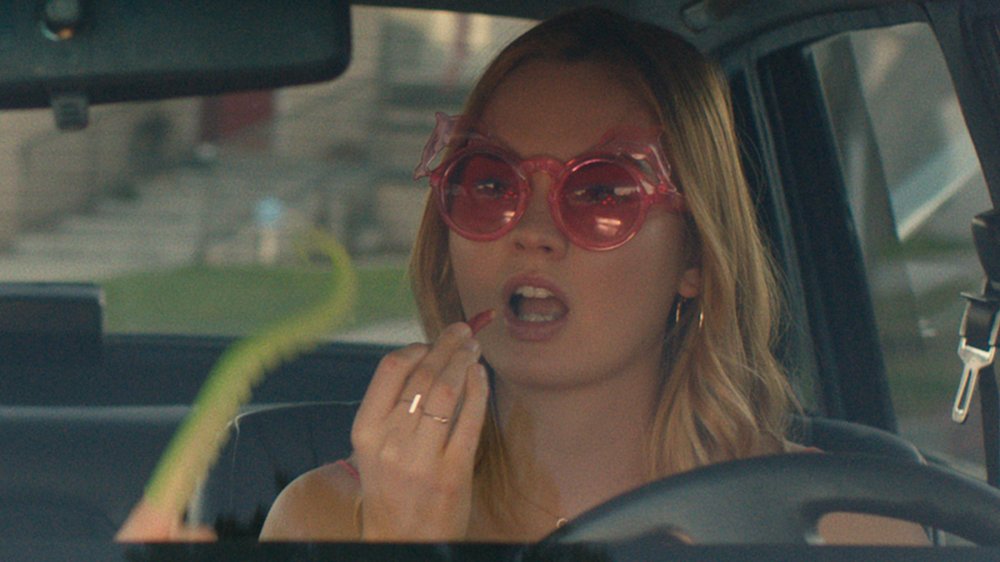 Vertical Entertainment
If you've been combing the daily top ten over at Netflix for new laugher to watch, you may have come across Banana Split, the latest quirky breakup comedy that has subscribers buzzing. While Banana Split debuted back in 2018 and took the festival circuit by storm, the recent Netflix launch has provided the first real opportunity for a wider audience to appreciate this charming, heart-felt indie.
The movie's plot follows two young women gearing up to go to college. They meet each other over summer break and become fast friends, with each one agreeing that the other must be some kind of soulmate. It's a familiar kind of fast bond that only teenagers seem to be able to make. Their newfound love for one another is thrown for a loop when they return home to discover that one of them is dating the other's ex-boyfriend. Yikes.
While the concept of Banana Split sounds familiar, the execution is anything but, with a decidedly refreshing focus on the relationship between the two women rather than the conflict over a boy. As a result, the film largely succeeds on the charisma of its young cast. Co-writer and co-star Hannah Marks, who plays April, and Dylan Sprouse, who plays the boyfriend in question, have both made their marks on the industry, but it's the actress in the role of Clara who should really have Netflix audiences doing a double take. Her name is Liana Liberato, and here's where you've likely seen her before.
Liana Liberato got her start on some big TV series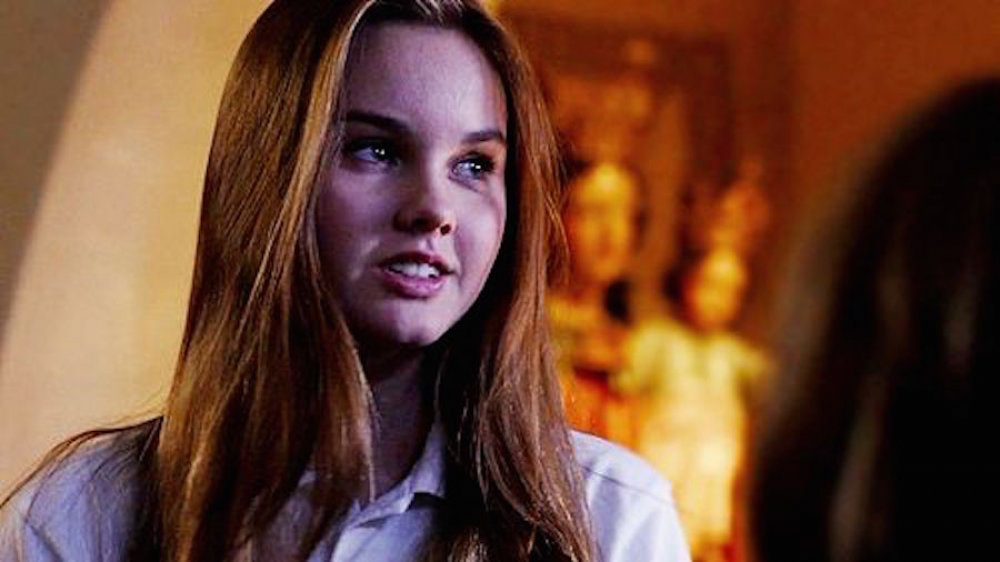 FX/20th TV
Actress Liana Liberato was born and raised in Galveston, Texas to parents of Italian, Czech, English, Irish, French, and German descent. From her early childhood she remembers feeling destined for Hollywood fame; at the age of nine, Liberato announced to her mother that she wanted to be on television (via IMDb). Her mother told her that she could try, and that's exactly what she did.
She became a child actress in 2005 when she landed her first major gig on an episode of CBS' Cold Case. Later that same year, she played the role of Amy Manning on the episode of CSI: Miami entitled "Recoil," and the role of Dina Presley on the short-lived crime series The Inside. While the CBS network certainly gave Liberato her first opportunities, her biggest break as a child star came three years later when she landed a brief role on the hit Fox medical drama House and a two-episode guest spot on FX's insanely popular Sons of Anarchy from creator Kurt Sutter.
By the end of 2009, the now-tweenage Liberato had demonstrated some pretty serious acting chops, while making good on her nine-year-old declaration that she wanted to be on TV. With nothing but new opportunities ahead of her, she moved on to the world of feature films.
Liana Liberato won an award for Best Actress at the Chicago International Film Festival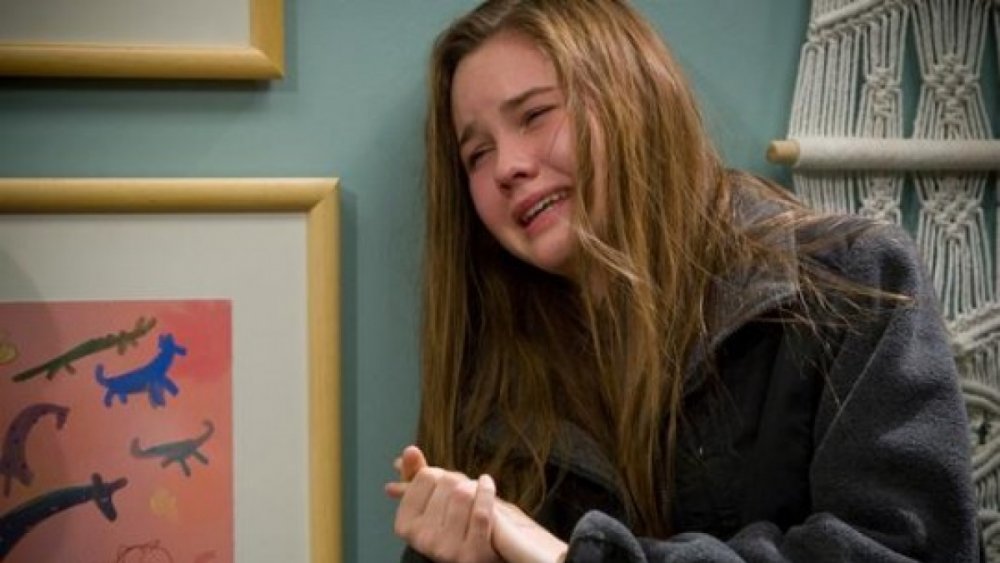 Millennium Films
Liberato made the leap head first into features and never looked back. Her first major film, released in 2010, announced her arrival on the scene in a fashion that made Hollywood take notice.
The teenage Liberato landed the critical role of Annie in the indie film Trust, where she got the opportunity to work alongside some of the industry's biggest names, including Clive Owen (Children of Men) and Viola Davis (How to Get Away With Murder). The film, directed by Friends star David Schwimmer, told the disturbing story of a teenage girl who is tracked and stalked online by an adult predator.
Liberato's Annie is the target of the predatory behavior, making the role a complex and emotionally challenging one to step into for any 14-year-old — no matter how talented. She handled the material with tact and aplomb worthy of the subject matter, earning herself the Silver Hugo Award for Best Actress at the Chicago International Film Festival. If Hollywood wasn't already sitting up and taking notice, they certainly were after Trust.
Liana Liberato played two parts on the short-lived Light as a Feather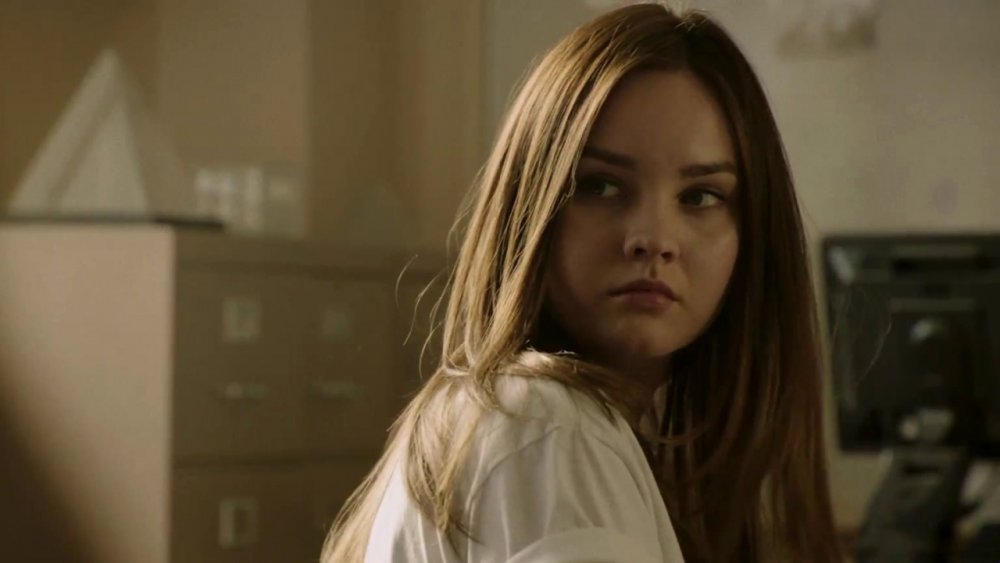 Hulu
Liberato spent the next eight years after Trust performing in over a dozen feature films. A true workhorse, she once debuted three features and two shorts in the course of a single year (2017). By the end of that gauntlet, she was ready to return to television.
In 2018, Liana Liberato became the face of Hulu's attempt at YA horror, Light as a Feather. The series draws its name from a spooky occult game played by young teens during slumber parties. On the streaming show, Liberato primarily plays the leading role of McKenna Brady, but also appears as McKenna's deceased twin sister, Jennie. The supernatural series only ran for two seasons, but Liberato's chilling performance in this central role anchored all 26 episodes produced.
If supernatural horror isn't your thing, you can catch a glimpse of Liberato's lighter side in Banana Split, currently streaming free for subscribers on Netflix.