Why Young Selene From Underworld: Evolution Looks So Familiar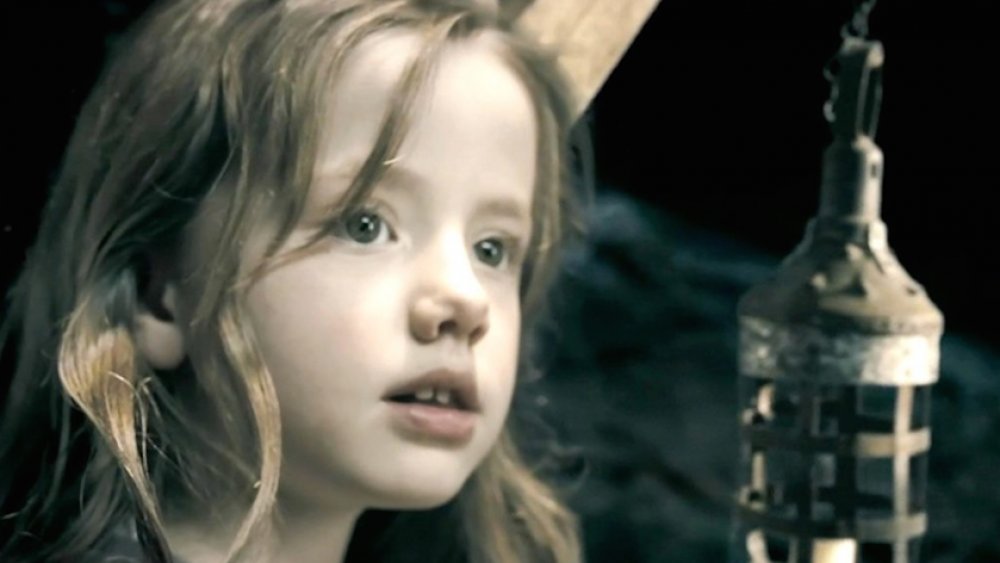 Sony Pictures
Netflix has been streaming the Underworld series for the last few months, offering new fans a binge-able entry point to the series and old fans an opportunity to revisit the world of warring Vampires and Lycans. For the uninitiated, the Underworld series is a wealth of high-octane content. The action-horror franchise stars Kate Beckinsale in the role of Vampire-Death Dealer Selene, and expanded in 2017 to include a fifth movie, Underworld: Blood Wars. If you're looking for a new genre series with legs, you could a lot worse. Beckinsale's character figures prominently in each of the series' feature-length entries, and in one particular film we actually get to see a little backstory for this monster-slaying queen.
The first sequel, 2006's Underworld: Evolution, takes us back in time to witness scenes from Selene's childhood, and the actress tasked with playing the young Beckinsale should look pretty familiar. Evolution concerns Selene's mission to bring Michael Corvin (Scott Speedman) to a safe house so that she can prevent the Vampire Regent Kraven (Shane Brolly) from killing Markus (Tony Curran). At one point in the narrative, we flashback to a scene featuring Selene's younger self, played to effect by the actress Lily Sheen. As it turns out, casting directors couldn't have asked for a more perfect performer to bring the juvenile vampiress to life on screen, as there's a very good reason Sheen makes such a convincing baby Beckinsale.
If you've been a devotee of the Underworld franchise, here's why you probably feel like you've seen Lily Sheen before.
Lily Sheen is the actual offspring of two Underworld actors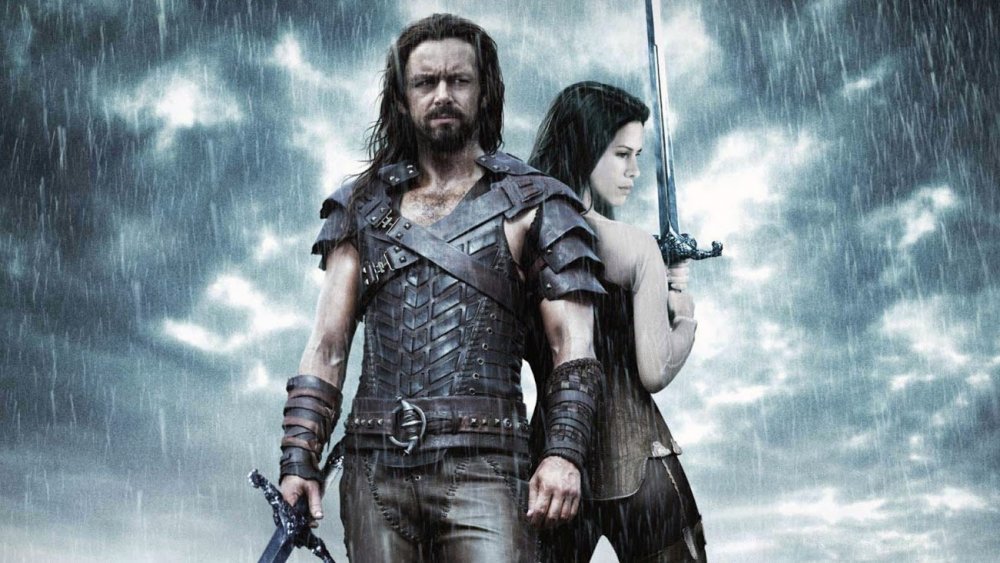 Screen Gems
The young Sheen was an ideal fit for the younger version of Selene because she's the IRL daughter of the actress who's been playing adult Selene on screen for over a decade. Kate Beckinsale and her Underworld co-star Michael Sheen, who played Lucian in the 2003 film that launched the franchise as well as two sequels, welcomed Lily Sheen into their modern family on January 31, 1999. Sheen and Beckinsale actually met each other years before Underworld even began, during rehearsals for a traveling production of The Seagull, in which Beckinsale played the role of Nina.
After their backstage meet cute, Beckinsale and Sheen were romantically involved from 1995 to 2003, and Lily was born to the famous pair right in the middle of that relationship. Although Lily Sheen's parents split after the filming of the original Underworld, the two apparently remain close. Michael Sheen and Beckinsale were no longer an item by the time Underworld: Evolution went into production, but the film was most certainly still a family affair; the production cast and crew included mom, dad, daughter, and stepdad: director Len Wiseman. When Beckinsale married Wiseman in 2004, her daughter added yet another Hollywood veteran to her family tree. With so much talent surrounding her at home, it's no wonder she slipped so seamlessly into the industry.
Lily Sheen looks so much like both her famous parents, you basically won't be able to unsee it. It's like they actually just used one of those Instagram "What would your baby look like?" apps and crossed Kate Beckinsale with Michael Sheen. Yay, genetics!
Lily Sheen kicked the acting habit back in 2009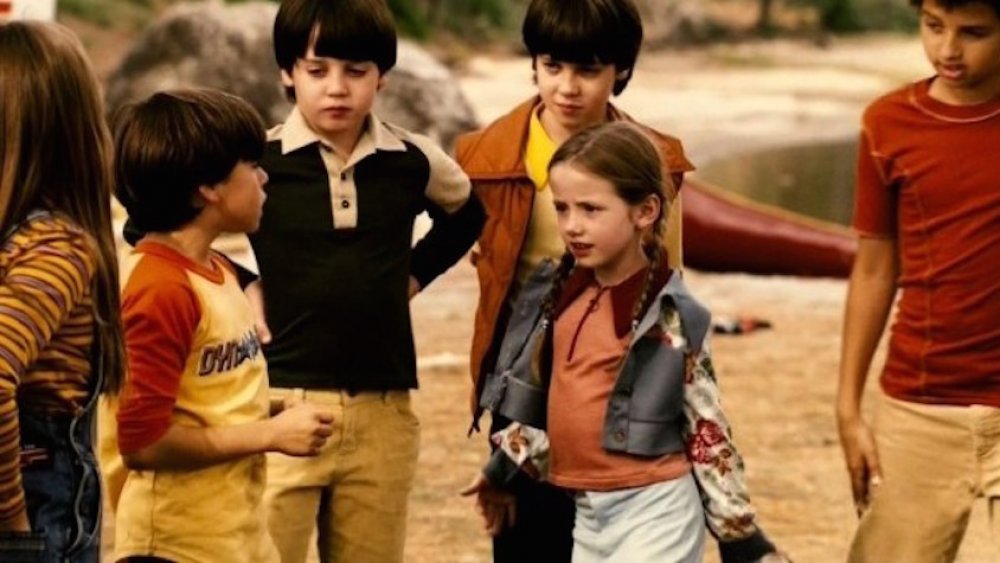 Sony Pictures
The 21-year-old Brit hasn't been seen on screen since 2009, and she must like it that way since she has no forthcoming projects in any stage of development or production (via IMDb). After her role as her mother's younger self in Underworld: Evolution, Sheen followed mom to her next project, landing a small role in the Adam Sandler film Click. The role of "Lakeside Camp Girl" may not sound like a major feather in her cap, but remember that Sheen was only seven years old in 2006, and any participation in an Adam Sandler comedy should be considered a sizable accomplishment.
Three years later, at the ripe old age of ten, Sheen made her return to the silver screen — once again, alongside her mother. The parent-child combo appeared in director Kirk Jones' Everybody's Fine. The film follows a widower (Robert De Niro) who harbors major regrets that his only connections to his family were lost after his wife died. To remedy the sad situation, he takes a road trip to track down and reunite with his grown children.
Everybody's Fine was a box office flop, which may have contributed to Lily's exit from the industry. She's been living an ordinary life as an extraordinary kid ever since, finishing high school and attending university on this side of the pond, at NYU (via The Daily Mail). Whether or not she ever returns to Hollywood, she's been forever immortalized as the young Selene, since the Underworld franchise doesn't appear to be going anywhere.