Katherine Langford Gets Candid About Being Cut From Avengers: Endgame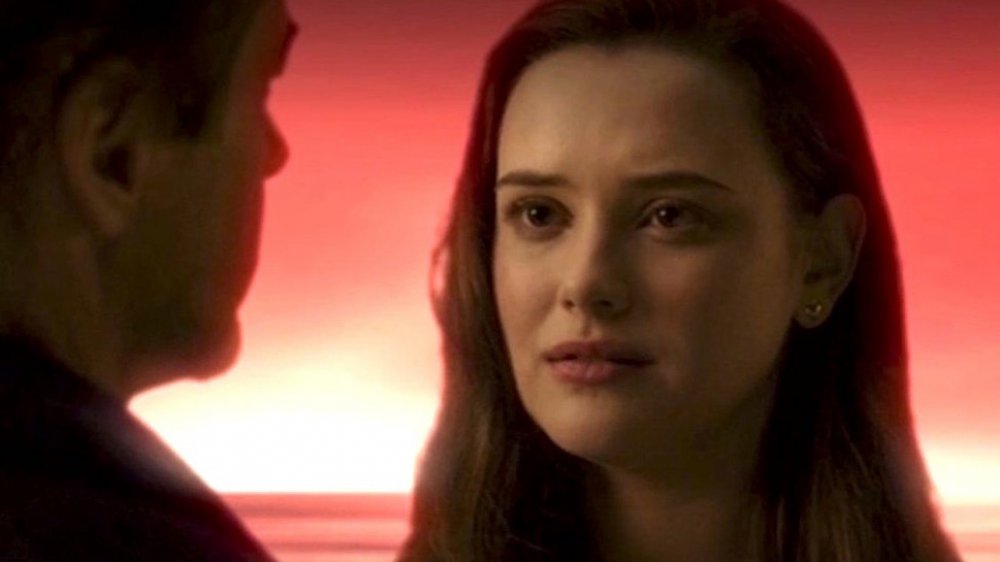 Disney/Marvel Studios
Avengers: Endgame might have had one of the biggest casts of any superhero film in recent memory, but one young star didn't make the cut.
Though Katherine Langford was cast in a pivotal cameo role that would have made her an important face within the fabric of the Marvel Cinematic Universe, her scene unfortunately ended up on the cutting room floor. Over a year after Avengers: Endgame's epic release, Langford is speaking out about her lost role.
In an interview for the Australian radio show Smallzy's Surgery, Langford dished about the fact that her role as a grown-up version of Morgan Stark, daughter of Tony (Robert Downey Jr.) and Pepper Potts (Gwyneth Paltrow), didn't make it into the final cut of the movie. In the end, even if she's secretly disappointed, Langford was extremely diplomatic about the entire affair.
"I figure if you're going to be cut from anything, to at least have the experience of being cut from the final Avengers movie, it's not too bad," said Langford. "And I think that experience, just filming, was amazing. And I think Disney+ ended up releasing [the scene] anyway. But at least I have the experience. And honestly, it was one of the coolest things that I've ever been able to do. So I'm just happy to have the memory."
Disney+, the exclusive streaming home of Avengers: Endgame, did release the scene in question, in which Tony and Morgan share a tender moment at the Way Station — essentially a pocket dimension that exists inside the Soul Stone, also known in the MCU as the Soulworld. As you probably remember, Tony bravely sacrificed himself to defeat Thanos (Josh Brolin) at the climax of Endgame, leaving behind a much-younger Morgan (played by Lexi Rabe) far too soon.
Will Katherine Langford appear in the MCU in the future?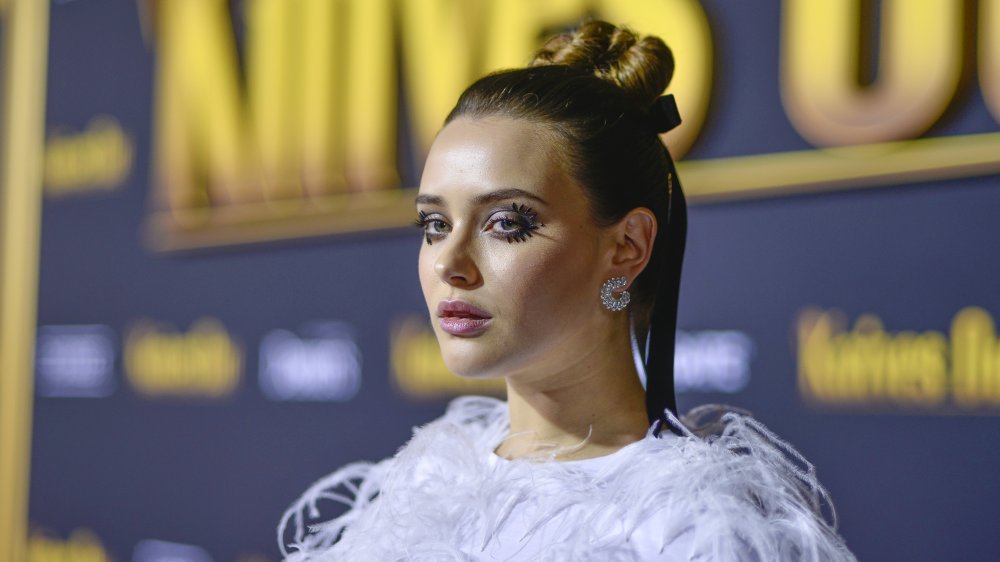 Jerod Harris/Getty Images
As CinemaBlend points out, Langford's appearance not making it into the film doesn't rule out a potential return to the Marvel Cinematic Universe. Though it's easy to understand why a relatively small emotional beat like Langford's scene was cut from Avengers: Endgame, which was long enough to begin with (3 hours and 2 minutes), it's worth noting that the minds behind the movie clearly went to the effort to cast a well-known up-and-comer like Langford.
After a starring role on Netflix's dark teen drama 13 Reasons Why as Hannah Baker, a young girl whose death by suicide and posthumous confessions set off a string of events around her high school and small town, Langford's star has been steadily rising since the show premiered in 2017. In 2019, Langford joined the star-studded cast of Rian Johnson's hit whodunit Knives Out, before returning to Netflix for 2020's Cursed, a re-telling of the legend of King Arthur. Clearly, Langford has a bright future ahead of her, and that may very well include a return to the MCU as Tony's daughter later on.
You can check out Langford's deleted scene from Avengers: Endgame on Disney+ now, as well as Langford's new series Cursed, which is currently streaming on Netflix.