What Katherine Langford Has Been Doing Since Leaving 13 Reasons Why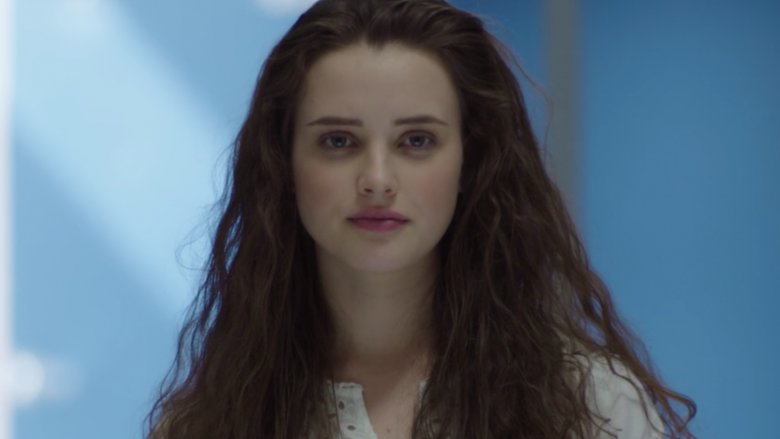 In 2017, the teen drama series 13 Reasons Why hit Netflix and proved to be a massive hit amongst younger and older audiences alike. Of course, the show, based on Jay Asher's novel of the same name, wouldn't have been as big a success without a standout performance at its core. That astounding turn came from none other than Katherine Langford, who played Hannah Baker. 
Let's take a look at Langford's role on 13 Reasons Why and see what she's been doing since departing the series. 
The first and second seasons of 13 Reasons Why — which will air its third season on August 23 — told Hannah's story primarily in flashbacks, due to the fact that she commits suicide before the series' main plotline even begins. However, Langford's Hannah leaves behind a series of cassette tapes explaining why she took her own life. Her friend, Clay (Dylan Minnette), attempts to put together the pieces and determine exactly why Hannah made such a heartbreaking decision, which continues to have devastating consequences throughout season 2. Though Hannah is arguably the heart of 13 Reasons Why, she won't be as pivotal moving forward; Langford has publicly announced that she will not appear in the series' third season.
The series itself has stirred up quite a bit of controversy throughout its run — after its third season, it will air a fourth and final season at a date that hasn't yet been determined — especially thanks to some particularly disturbing sequences during the poorly-reviewed second season as well as Hannah's graphic suicide scene that originally aired during the first season. The latter was at least remedied; Netflix eventually removed the scene after mental health advocates urged them to do so, since parents and professionals alike worried that the scene could inspire copycats amongst troubled teenagers. 13 Reasons Why has also been accused of glorifying suicide, in that those who tormented Hannah get their "comeuppance" after her death thanks to the tapes. 
Even with all that contention, Langford's performance stood out as remarkable, with many critics singling her and Minnette out as two solid reasons to watch the series in the first place. Since her breakout role on 13 Reasons Why, the Australian actress has booked several more projects, and she's clearly a star on the rise.
Born in raised in Western Australia in the city of Perth, Langford studied music and drama during her teenage years (after watching Lady Gaga perform live, she was inspired to learn piano and even wrote several songs) before beginning her professional career. After a few small independent films, she auditioned for 13 Reasons Why over Skype, booking the role that would eventually earn her a Golden Globe nomination for Best Actress.
Langford followed her particularly dark breakout role in another teen drama, albeit a slightly happier one. In 2018, she appeared in Love, Simon – also based on a popular novel — alongside Nick Robinson. As Simon Spier, Robinson took on the role of a boy being blackmailed over his sexuality, while Langford played his best friend, Leah. Happily, Simon's friends and family accept him for who he truly is, the blackmailer makes amends with Simon, and the mystery man he fell in love with online turns out to be the perfect guy for him. Critics soundly praised Love, Simon — which may get a spin-off featuring Langford in the central role. 
Langford is set to make a return to Netflix in the future — she recently signed on to play a girl destined to become the Lady of the Lake on Cursed, the streaming service's re-telling of Arthurian legend — but her biggest post-13 Reasons Why role ended up on the cutting room floor. Langford scored a huge role in 2019's biggest film phenomenon, Avengers: Endgame, as an older version of Tony Stark's daughter Morgan. Sadly, though, her scenes were axed from the film's theatrical release, as the directors believed there wasn't much of an emotional connection between her and Tony and wanted to avoid over-complicating the story.
Thanks to her breakout role and plenty of positive buzz, Langford is definitely a young actress to watch. Even though she won't appear on 13 Reasons Why going forward, she definitely has plenty of projects lined up already. Fans can see her next as Meg Thrombrey in Knives Out, the whodunit murder mystery directed by Star Wars: The Last Jedi filmmaker Rian Johnson. That flick hits theaters on November 27.