Ron Perlman Dishes About His New Movie The Big Ugly - Exclusive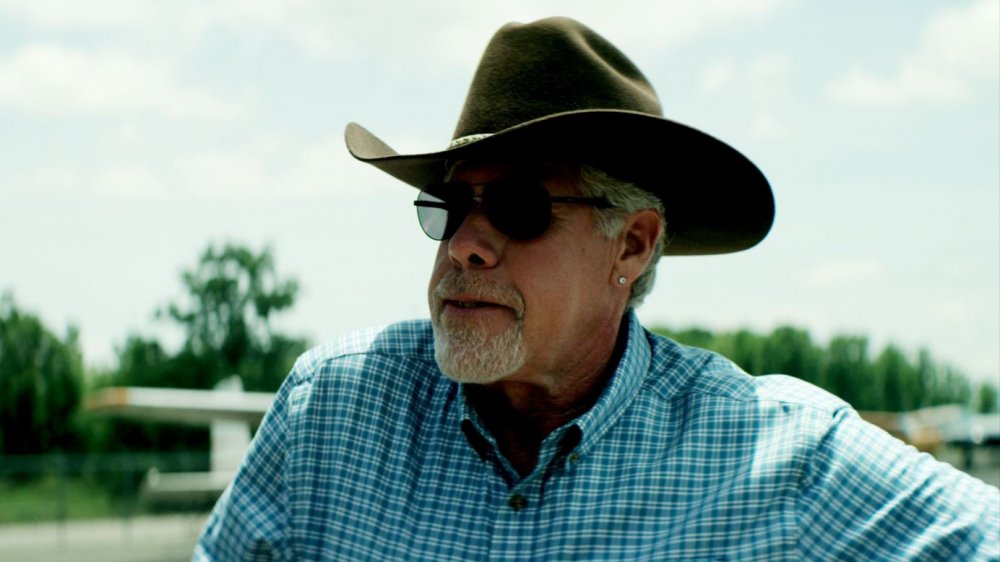 Vertical Entertainment
There aren't many actors with as expansive a resume as Ron Perlman, who's appeared in everything from Alien Resurrection and Star Trek: Nemesis to his famous comic book adaptations Hellboy and Hellboy II: The Golden Army to Pacific Rim, Sergio and Sergei, Adventure Time, The Capture, and so much more. Perlman's newest film, The Big Ugly, finds the actor playing an oil magnate named Preston in a story that sees things go south after British mob boss Harris (Malcolm McDowell) invests in a West Virginia oil company to launder his money. 
As he explained to Looper in an exclusive interview, Perlman took the role in The Big Ugly for two reasons: He liked the script and "was really fascinated by the compendium of characteristics" in Preston. He described Preston as "a man who is infused with strength and power and integrity because he doesn't march to the beat of anybody else's drum but his own" — a man who's the "top dog" everywhere he goes.
Preston is also a character full of contradictions. "He's an oil man, but he's a conservationist. He's a southerner," said Perlman. "He's a badass, probably had quite a youth himself, but he's trying to steer his young son into the straight and narrow with love and compassion and toughness. He's a lot of different things that don't go together — and yet, they do." Perlman saw his job of playing Preston in The Big Ugly as "threading the needle and finding the human in there."
Preston's first scene of the movie sets the tone for his character. Shortly after his introduction, he sees a Confederate flag flying on the back of a pickup truck. He walks over, tears it down, and lectures the people in the truck about how it's a flag for losers before trashing it. Perlman had no idea how relevant the scene would be upon the film's release on July 24, 2020, but he had a feeling it would strike a nerve. As such, Perlman asked director Scott Wiper for an excerpt to post on his social media feeds to promote The Big Ugly, and it got three million hits on Facebook. Perlman noted the importance of culture in driving conversations in saying, "Here we were, right on the cusp of putting our finger on something that we're watching live out in real time."
Ron Perlman on working with his fellow Big Ugly cast mates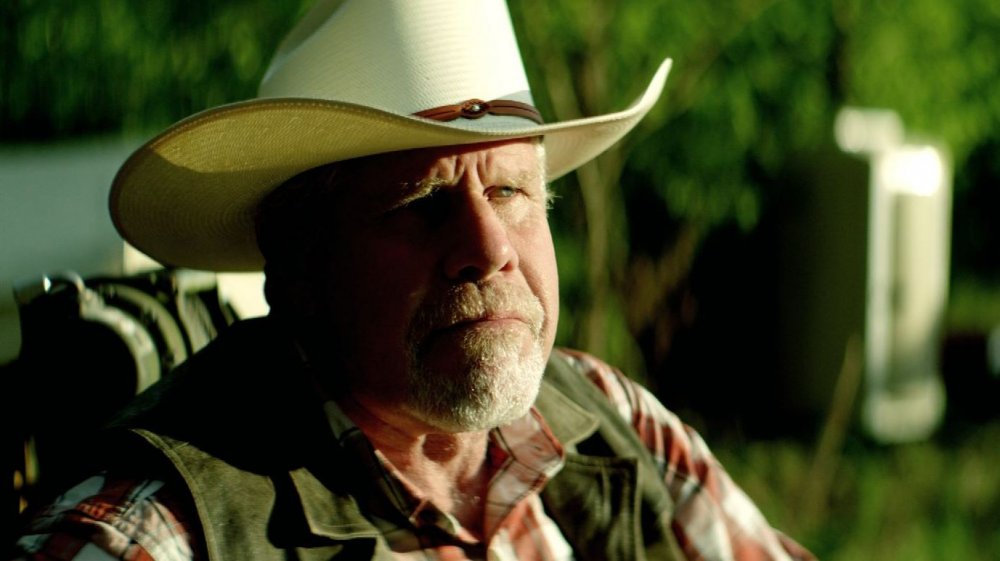 Vertical Entertainment
Perlman had high praise for his fellow Big Ugly cast members. He said of Malcolm McDowell, who broke out onto the Hollywood scene with his role as Alex DeLarge in A Clockwork Orange, "He's somebody who lives large and he is not afraid to tell you what he thinks, which I love. [He] loves to talk about old things that happened to him on Stanley Kubrick sets." 
Turning his attention to Vinnie Jones, the X-Men: The Last Stand and Arrow actor who top-lines The Big Ugly as Neelyn, Perlman called the star "a great guy" with "a great sense of humor." He added, "[Jones has] a compendium of incredible qualities that you hope for in a friend, a family figure, a son, a father."
His highest praise, however, went to Brandon Sklenar — who plays Preston's son, Junior. He serves as The Big Ugly's central villain: a cruel boss, a bad friend, and an awful son. Thankfully, Sklenar is nothing like Junior in real life. Perlman predicted that Sklenar is "going to have an incredible career," saying he's "a real powerhouse of an actor and a real beautiful dude to just be with." 
Perlman said Sklenar's portrayal of Junior was "humbling." The actor explained, "He made me playing my character feel like I had no power and I had none of the things that I took for granted. Charm, persuasion, leverage — nothing worked [on Junior]." 
In portraying Preston opposite Sklenar's Junior in The Big Ugly, Perlman went into every scene they had together ready to lay down the law. Sklenar, however, remained unshaken. As Perlman told Looper, "It never had one iota of an effect on Brandon Sklenar's playing of Junior. And it was as if, finally, this most powerful guy you ever met is dealing with an unmovable object."
The Big Ugly is now in select theaters and at drive-ins. The film will be released on video-on-demand and digital on July 31.