The Little-Known John Krasinski Animated Film That's Crushing It On Netflix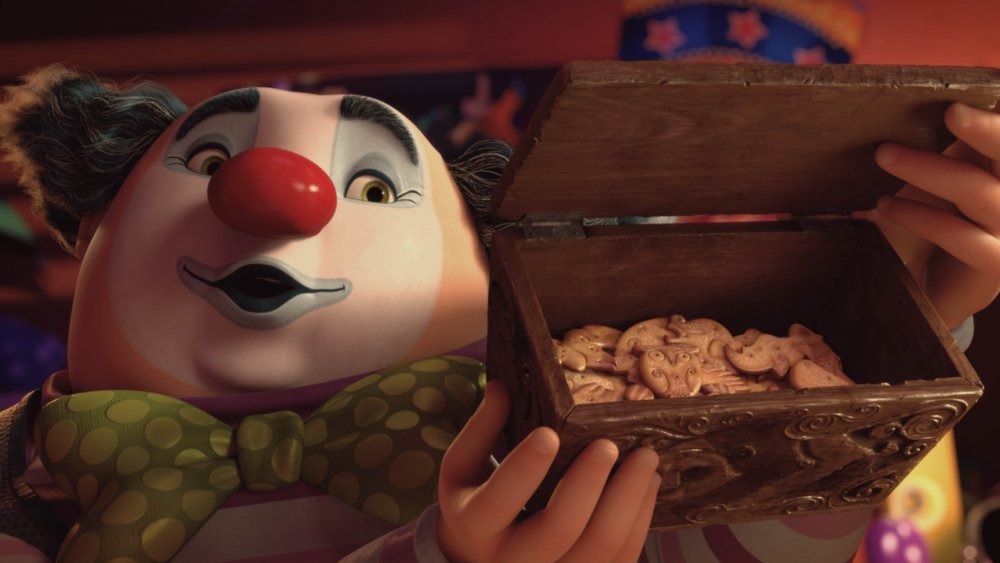 Netflix
John Krasinski is basically everyone's pandemic boyfriend at this point. His Some Good News YouTube series — shot from a makeshift home office — brightened all of our days at the onset of the new normal we find ourselves in, and now his little-known animated feature is storming to the top of the Netflix charts.
Animal Crackers, from director Tony Bancroft (Mulan) is an indie animated feature with a complicated distribution history. The film follows a CG animated family in their quixotic attempt to rescue a dying circus with — what else? — a box of magical Animal Crackers cookies. After debuting at the 2017 Annecy Film Festival, the movie, which stars Krasiniski alongside his wife and collaborator, Emily Blunt, suffered from its association with disgraced producer and convicted sex offender Harvey Weinstein. Thankfully, Netflix swooped in and rescued the languishing feature, to the delight of streaming viewers everywhere.
"It's the little engine that could that was definitely easier to make than to distribute," Bancroft told Indie Wire. It's perhaps a bit surprising that Animal Crackers has had such a tortured path to our living rooms considering the pedigree. In addition to Krasinski and Blunt, many other A-listers lent their voices to the production — including Sir Ian McKellan (The Lord of the Rings trilogy), who was apparently the first actor to sign up after hearing the film's magical premise. Krasinski and Blunt voice animated couple Owen and Zoe, while McKellan voices the circus' diabolical owner, Horatio P. Huntington.
Animal Crackers finds new life on Netflix four years after production wrapped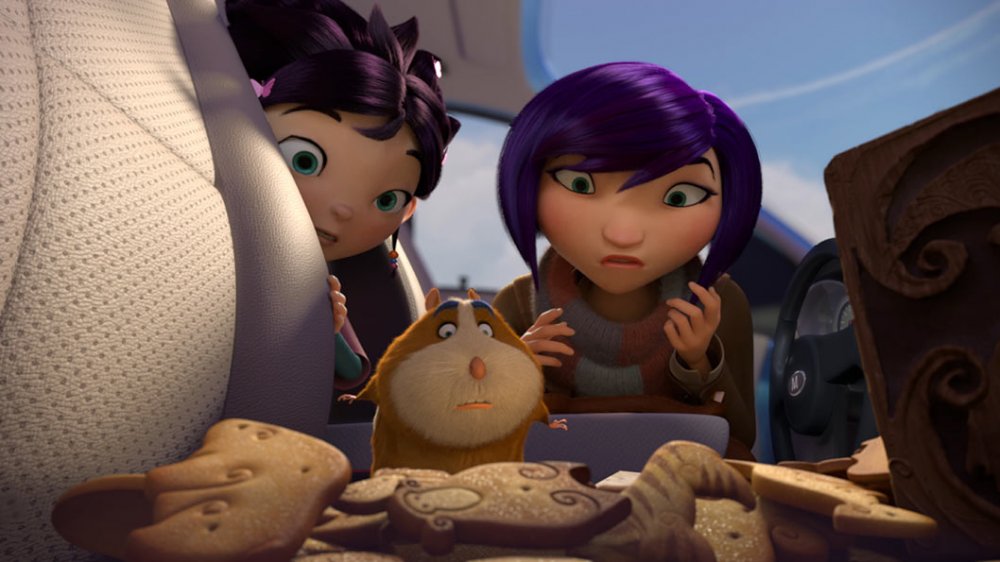 Netflix
Like an increasing number of projects these days, Animal Crackers began its narrative life as a graphic novel. Veteran character designer Scott Christian Sava ideated the concept while entertaining his young sons with a box of Animal Crackers cookies. Bancroft, a long-time friend of Sava, helped secure $13 million in Chinese financing, and the two were off to the races with their delicious story.
"It was creative bliss coming up with ideas," Sava said. "It was always this balance of keeping it on track, and every once in a while, I'd want to veer off in a different direction. Ian's monologue is long and a bit tedious. What can we do? What if he broke out into song? And within weeks, he's doing a duet with Gilbert Gottfried. Or, with Sylvester Stallone as superhero Bullet-Man, we decided it would be funnier if he only says his name, after breaking every bone in his body. We were worried about Stallone but he thought it was cute."
Sava clearly carried a major torch for this project. His family recently suffered a personal bankruptcy and home foreclosure that forced his wife back to work, while he remained home with the kids. He says that this experience informed the development of his feature, but it must have also applied some financial pressure while the movie sat idle in distribution limbo. Thankfully, Netflix took the bait at the Cannes Film Festival, and now Animal Crackers is conquering the Netflix top ten list, no doubt paying off for all parties involved.
John Krasinski and Emily Blunt's chemistry elevates Animal Crackers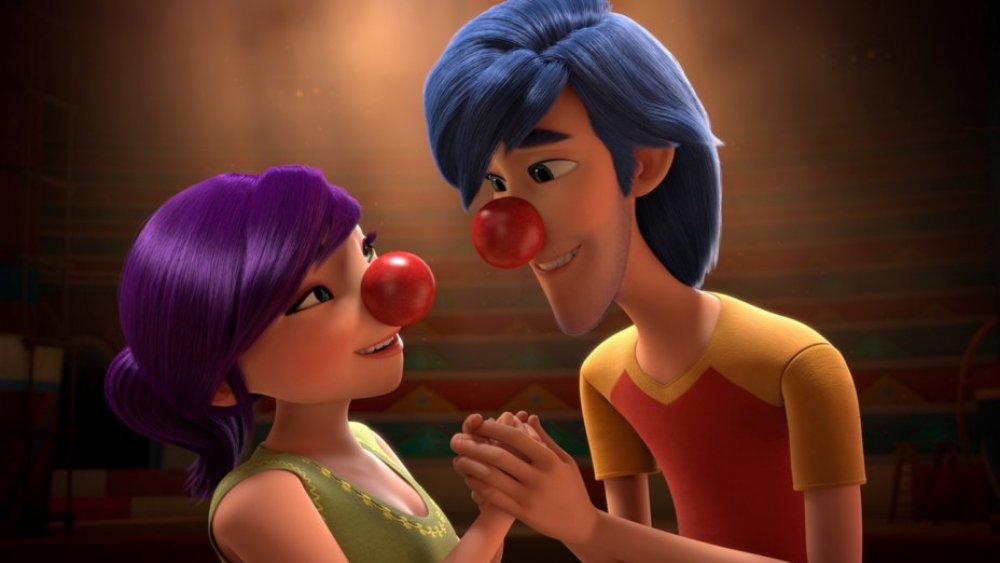 Netflix
At the heart of the film's appeal is the natural chemistry between Krasinski and Blunt, which apparently yielded several charming improvised moments during recording sessions.
"We got John in for a recording session and he wanted to know who was going to play his wife and we told him that we had [Big Bang Theory's Kaley Cuoco] in mind, but that it wasn't definite," Bancroft said. "John pointed out how really good Emily was when she read the lines with him, and how she found the story very cute and charming. So he texted her in between takes to see if she wanted to do it. Within five minutes, she texted back and said she'd love to do it."
It's adorable how much he likes to work with his wife. Animal Crackers is now roaring to life on Netflix, available to stream since July 24. The company bought Animal Crackers "as is," and made no significant alterations to the cut that ran at Cannes, so buckle in for the creative team's honest vision.