We Finally Know When The Justice League Snyder Cut Teaser Trailer Will Be Released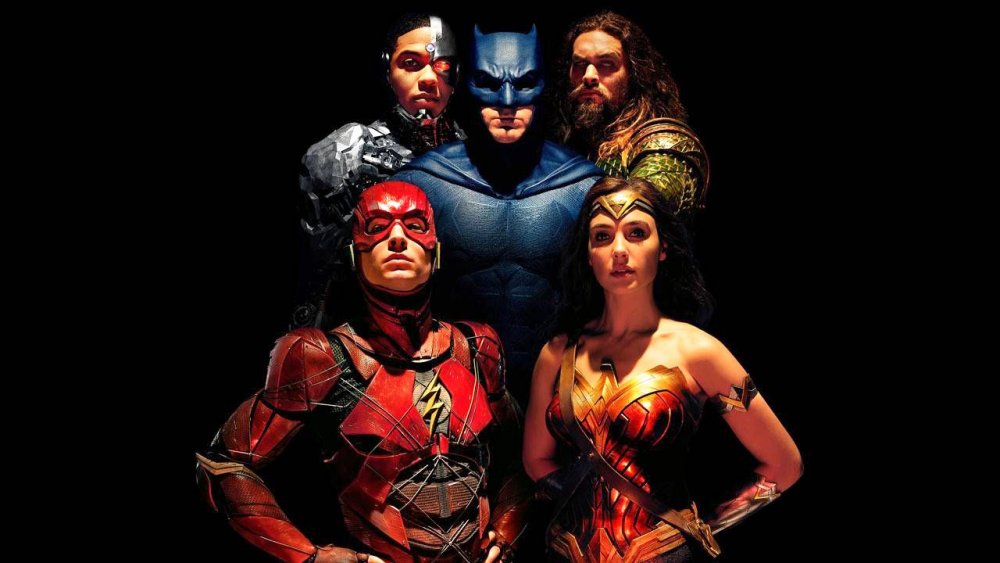 Warner Bros./DC Entertainment
Zack Snyder is making sure that fans don't have to wait any longer than necessary — or any longer than they already have — to get their eyes on the director's cut of Justice League.
At the "Spotlight on Zack Snyder" panel during Justice Con on Saturday, July 25, 2020, Snyder revealed when the first teaser trailer for his version of Justice League will be released. Luckily for fans, who have been demanding Warner Bros. release the Snyder Cut of the superhero flick since shortly after its November 2017 release, the drop date isn't far from the time of this writing: August 22, 2020, when DC FanDome takes place. 
A virtual convention much like 2020's San Diego Comic-Con@Home, DC FanDome is a one-day event that will feature the minds behind and the talent in front of some of DC's biggest properties — like Aquaman, The Batman, Batwoman, Black Lightning, Black Adam, Batwoman, Doom Patrol, Legends of Tomorrow, The Flash, Shazam!, The Suicide Squad, Watchmen, Wonder Woman 1984, and more. It's been billed as the coming-together of "all the superheroes and super-villains" fans know and love — to celebrate the past, present, and future of DC Entertainment through immersive presentations, exciting announcements, and "an unprecedented opportunity to hear from the casts and creators behind your favorite feature films and TV series."
According to Snyder himself, he's one of those creators who will share something big with the virtual attendees of DC FanDome. He explained at his Justice Con spotlight panel that the clip of Henry Cavill's Superman dressed in a striking black suit shown earlier in the presentation, was just an appetizer — and that more complete teaser trailer will be shown at FanDome. 
"I will tell you guys, at FanDome there will be more footage, so you can look forward to a bigger meal, if you will," he said. "You don't have to watch just the same three shots over and over again. That clip [the black suit Superman clip] is more for fans. It's the realization of an idea. I would say for sure it's a teaser."
Zack Snyder's Justice League vision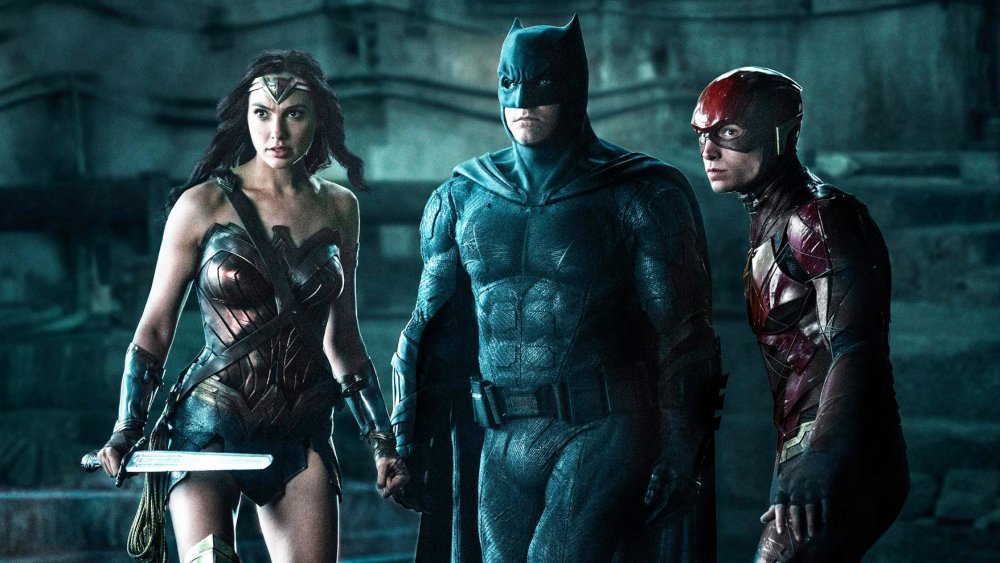 Warner Bros./DC Entertainment
When it comes to theorizing what might be shown in the first teaser trailer for Zack Snyder's Justice League, it's a tough job since so many differences exist between the theatrical cut of the movie and Snyder's version of it. 
Before production was complete, Snyder departed the project, handing the reins over to Avengers director Joss Whedon to finish the job while Snyder and his family dealt with the death of his daughter. It's been said that Whedon almost completely overhauled what he inherited through reshoots, rewrites, and extensive edits. Snyder has estimated that, despite famously having never seen the theatrical version of Justice League, only about 25 percent of what he shot for Justice League made it into Whedon's cut (via The Hollywood Reporter). That means that there's a lot that fans haven't seen, but will see when the Snyder Cut of Justice League hits HBO Max sometime in 2021.
That said, though, there's a bunch that we already know is coming to the Snyder Cut. Fans can expect to see Kiersey Clemons make her debut as Iris West, Jesse Eisenberg's Lex Luthor have an expanded role, Ray Fisher's Cyborg get more screen time and a far more significant arc, Darkseid show up and cause chaos, and much more. In all, Zack Snyder's Justice League will be a viewing experience entirely unique from its theatrical counterpart. Take it from the man himself: Snyder previously told The Hollywood Reporter, "It will be an entirely new thing, and, especially talking to those who have seen the released movie, a new experience apart from that movie."