Will There Be A Kissing Booth 3?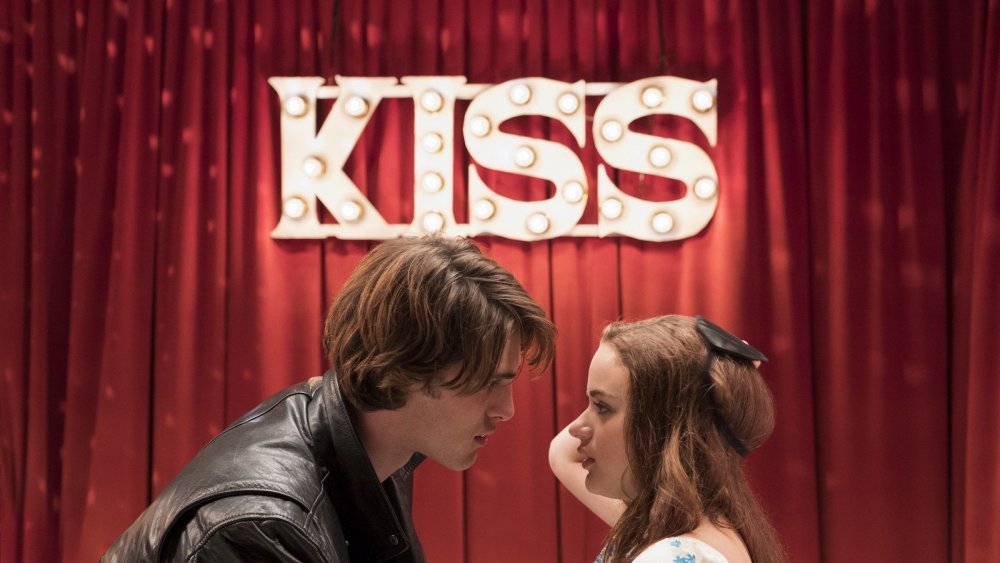 Netflix
The Kissing Booth 2, the sequel to the 2018 teen rom-com The Kissing Booth, is streaming on Netflix right now. That first film was a bigger success in 2018 than you might have realized, with Netflix's chief content officer Ted Sarandos describing it to Vulture as "one of the most-watched movies in the country, and maybe in the world."
Likewise, The Kissing Booth book (which was was written by a then-15-year-old Beth Reekles) has been read over 19 million times since it was first released on the digital platform Wattpad. In short: The Kissing Booth is very popular.
We don't yet know how The Kissing Booth 2 is performing on Netflix, but that doesn't make it any less worth asking the question — will there be a Kissing Booth 3? A little three-letter word answers that query: yes. 
Actress and The Kissing Booth franchise executive producer Joey King, who's at the center of the rom-com antics as Elle Evans, revealed during a livestream fan event on Sunday, July 26, 2020 that a third Kissing Booth movie is on the way ... despite Reekles having not yet written a full Kissing Booth book set after the events of The Kissing Booth 2.
What we know so far about The Kissing Booth 3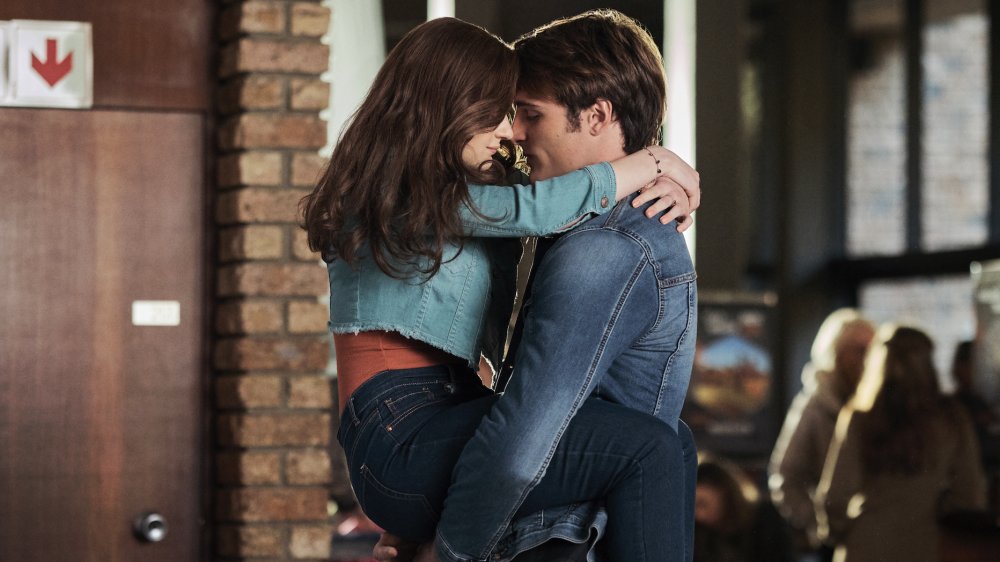 Netflix
Perhaps the biggest bit of news beyond the announcement that The Kissing Booth 3 is happening is the fact that it's essentially already happened. The cast and crew have long finished filming The Kissing Booth 3, shooting the threequel and the sequel at the same time, and the film is now in post-production as of late July 2020. 
This means that fans of the franchise won't have to wait too long to meet back up with Elle, her hot-headed boyfriend Noah (Jacob Elordi), and her best friend Lee (Joel Courtney), who's Noah's brother. Netflix dropped The Kissing Booth 2 just a few days before all this news came out — and it's looking like there may be only a few months between releases, as it was confirmed during the livestream that The Kissing Booth 3 will be released sometime in 2021. Comparatively, there was a two-plus gap between The Kissing Booth and its sequel (the first hit Netflix in May 2018 and the second was released in July 2020). 
What we don't know, however, is what will happen in The Kissing Booth 3. As mentioned, there isn't a complete third Kissing Booth novel upon which the third film could have been based — but author Reekles has penned two side stories — The Kissing Booth Road Trip! and The Beach House – so it's not as though there are no other established, in-universe narratives left to tell.
Of course, the third flick will have to resolve that major cliffhanger on which The Kissing Booth 2 ended. (Spoilers ahead!) The movie concludes with Elle being accepted to two colleges: the University of California, Berkeley (aka UC Berkeley) and Harvard. She must choose whether to go to school with Lee at Berkeley or with Noah at Harvard. Plus, there's also Elle's one-time hook-up, Marco (Taylor Perez), who ends the film heavily implying that he wants to woo Elle away from Noah. 
A Kissing Booth 3 scene shown during the livestream teases Elle's decision-making process — or lack thereof — that's up ahead. Elle, Noah, Lee, and Rachel (Meganne Young) are all hanging out by Noah and Lee's parents' pool. Elle gets a phone call from Harvard admissions, which she ignores before whispering in Noah's ear. Then, Elle and Noah abscond off together — presumably to hook up because this is The Kissing Booth we're talking about.
All of this is to say that The Kissing Booth 3 is indeed coming our way very soon, and sounds like it'll satisfy fans with more romantic drama and teen angst.