Archenemy - What We Know So Far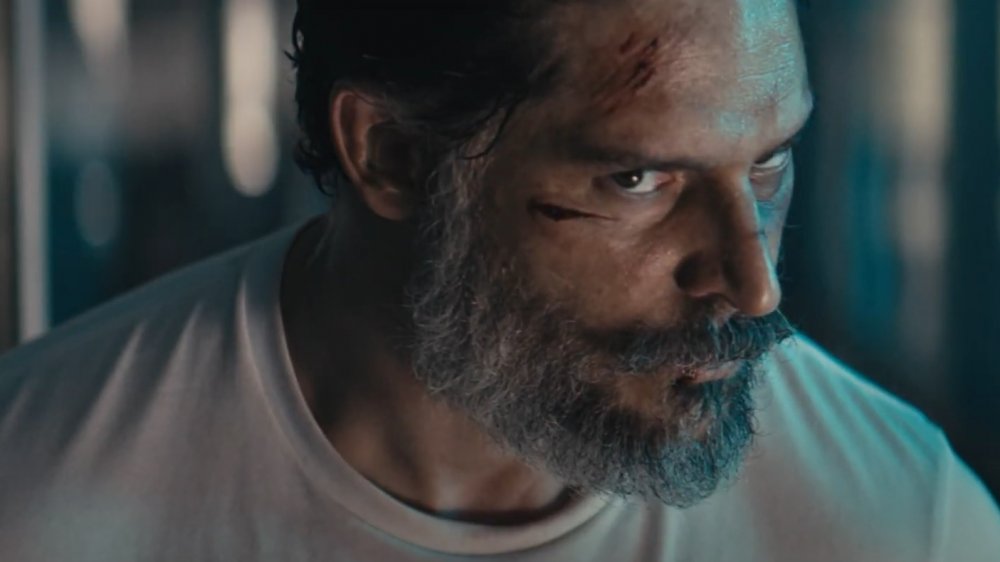 RLJE Films
We hope you haven't had your fill of gritty and genre-bending takes on superhero films, because there's a new one on the horizon, and it sounds like a real doozy. Archenemy is coming to us from SpectreVision, the horror movie-focused production company founded by Elijah Wood, Daniel Noah, and Josh C. Waller. They're the folks who've recently brought us bonkers films like Mandy and Color Out of Space, just to give you an idea of what to expect from Archenemy. Voltage Pictures and Legion M are also involved in the production, among others.
The upcoming movie stars Joe Manganiello as a man who arrives on Earth claiming to be a superhero from an alternate dimension. It's written and directed by Adam Egypt Mortimer, whose previous film, Daniel Isn't Real, was also produced by SpectreVision. He's also the director of Some Kind of Hate and the "New Year's Eve" segment of anthology horror film Holidays. Based on Mortimer's previous work and the ethos of SpectreVision, Archenemy looks poised to take its superhero premise into the realms of the weird and terrifying.
We have some tidbits of information about the release date, cast, and plot of the film, as well as a look at the tense trailer that just dropped courtesy of Variety. Let's get into everything we know so far about Archenemy.
What's the release date for Archenemy?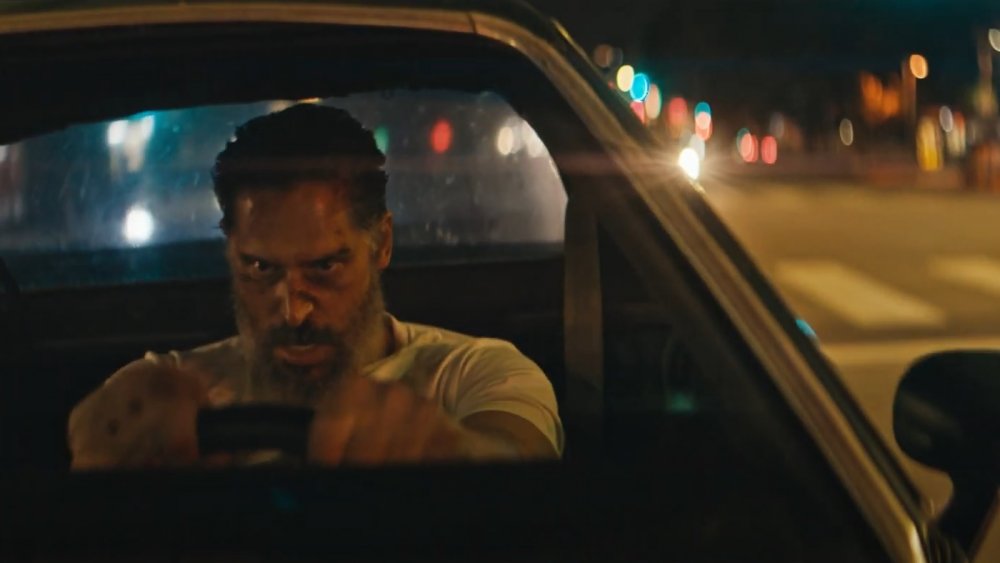 RLJE Films
Everything in the film and TV industry may be a bit up in the air at the moment, but the forces behind Archenemy are telling us the film will be released sometime in 2021 (via Variety). As for exactly when in 2021 that will be, there isn't a specific window right now. There are, however, a few educated guesses we can make.
Because Archenemy is a take on the superhero genre (albeit, a unique interpretation), we wouldn't be surprised if the film dropped in the summer of 2021, as that season is the typical theatrical release period for superhero and action movies. There's also the possibility that it will be released in the spring or early fall to avoid competition in the crowded summer movie market. Of course, this is all speculation, and the actual release date will likely be determined by a number of factors, including what's going on with movie theater reopenings.
At this moment, we're going to say that Archenemy will likely be released no later than fall 2021.
Joe Manganiello leads the cast of Archenemy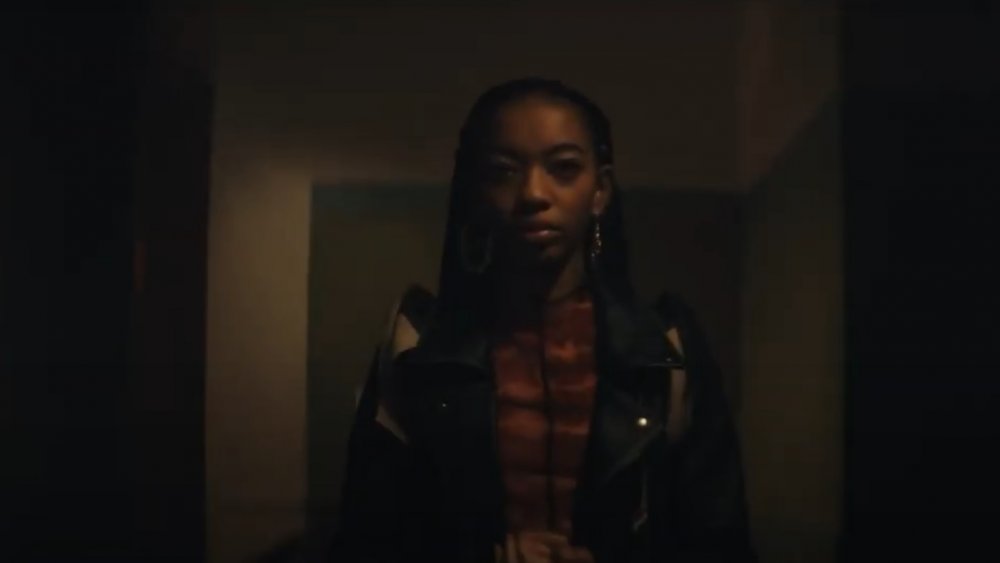 RLJE Films
As we mentioned at the top, Archenemy is headlined by Joe Manganiello. The True Blood and Magic Mike actor plays Max Fist, the inter-dimensional hero at the center of the story. In an interview with The Hollywood News, Mortimer described the character as, "very disturbed ... really haunted and traumatised ..."
Another exciting name attached to the project is Glenn Howerton. Fans of It's Always Sunny in Philadelphia will, of course, recognize him as narcissistic Dennis. The actor has also appeared on shows like The Mindy Project and Quibi's take on The Fugitive. He's playing The Manager, who, according to The Hollywood Reporter, is the leader of a gang involved in the drug trade, and possibly the main antagonist of the film.
Other cast members include Skyland Brooks, who has appeared on Empire, and Zolee Griggs from Wu-Tang: An American Saga. They'll be playing brother and sister pair Hamster and Indigo. Stranger Things and The Killing actress Amy Seimetz will be playing a character named Cleo, while Mac Brandt from the upcoming Lovecraft Country is Decker.
Everything we know about the plot of Archenemy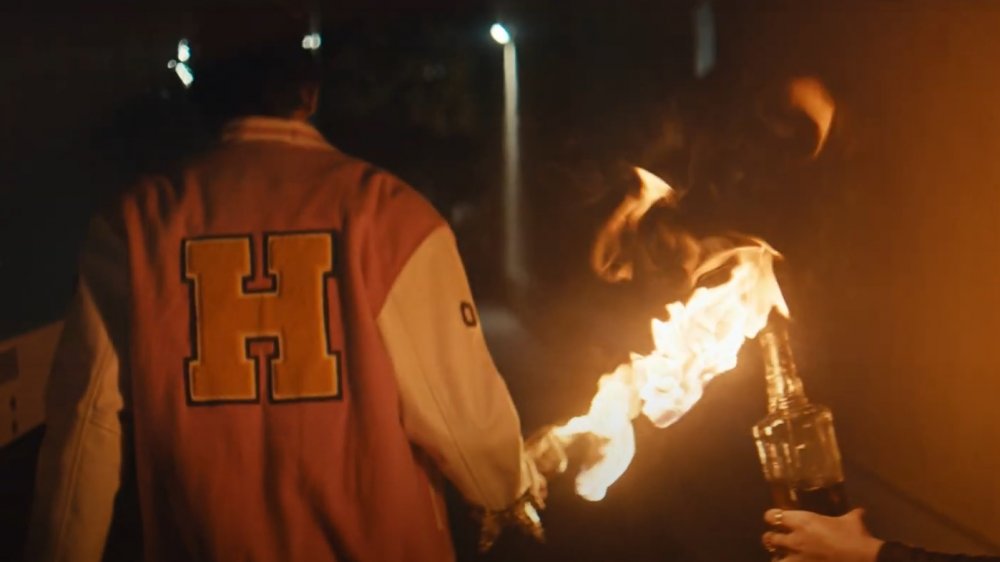 RLJE Films
Based on what we know so far about the plot of Archenemy, it's going to turn the tropes of superhero films on their heads. Max Fist is a man who says he's arrived onEearth from another dimension. As if that wasn't enough, he claims that in his dimension he's a superhero with special abilities and powers. On Earth, however, he presents as just a normal man, and because of that, nobody believes his story.
Nobody believes, that is, except Hamster and Indigo, siblings who see the hero potential in Max and recruit him to take on a drug syndicate in their neighborhood. Based on the tone the film is giving off, it seems that this task will prove to be much more complicated than merely swooping in and saving the day.
Other films in the SpectreVision canon are known for their outrageous and at times over-the-top plot elements, so we wouldn't be surprised to see something similar play out in Archenemy. We're expecting some horror and thriller elements to come into play, especially after getting our eyes on the film's first trailer.
Archenemy's trailer will get you excited for the film
If you read the synopsis for Archenemy and thought, "Yawn, another deconstructed superhero movie," make sure you watch the trailer before making any concrete judgment. The film may not be the first to take an alternative look at the concept of superheroes, but it is tackling the subject with a very distinct style and tone.
The trailer is a minute long, and completely without dialogue. Instead, the clips are presented with some very ominous music in the background that matches the dark, violent, and brooding tone of what we're seeing. A repeated image is of Mike Fist driving a car at night, with an intense look on his face. We see flashes of him in action, and of what we presume are the members of the gang he will be taking on in the film, but they come and go too quickly to parse out exactly what is going on.
One of the most intriguing aspects of the trailer is several quick shots that suggest some kind of occult or sinister supernatural forces are at work. In one brief scene, we see someone drawing circular patterns with strange symbols on the ground. There is also a shot of a man with a tattoo of a crown of thorns around his head. We're not sure what this means for the film itself, but it certainly has our interest piqued.
After seeing the trailer, we're eagerly awaiting the release of Archenemy some time in 2021.