Outer Banks Fans Just Got The Best News Ever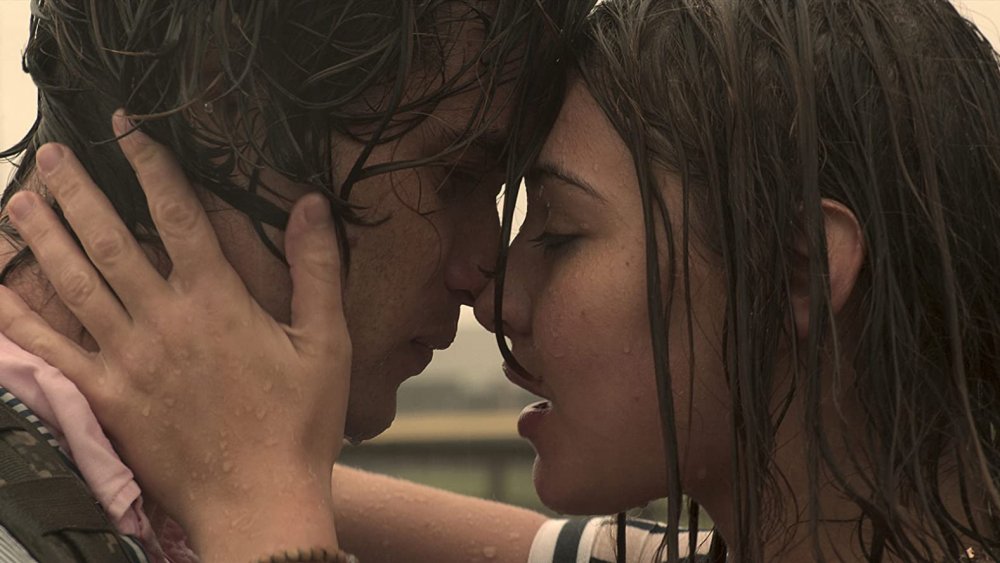 Netflix
If you're a fan of the steamy, soapy thrills of the Netflix original series Outer Banks, we've got some great news for you.
The streamer has renewed the series, which follows a group of teens who call themselves "the Pogues" in the titular region of North Carolina, for a second season. No release date has yet been announced (via Deadline).
Outer Banks' first season dropped on Netflix in mid-April of this year, and audiences already growing antsy in quarantine found it to be a perfectly juicy and melodramatic escape. The first season was set over one summer in which a hurricane-induced power failure pushes the teen friends into an informal investigation into the disappearance of the father of John B., their de facto leader; along the way, they must deal with romantic entanglements, a hunt for hidden treasure, and the encroachment of a rival group known as "the Kooks" into their circle.
The series spent a goodly amount of time on Netflix's Top Ten chart after its release, and since the first season ended with the near death of John B. and his girlfriend and Sarah in a shipwreck and a cliffhanger involving that treasure, it certainly seemed like a no-brainer that Netflix would return to the well. Fans should be pleased to learn that, for season 2, the whole band will be getting back together.
The cast and showrunners are back on board for Outer Banks season 2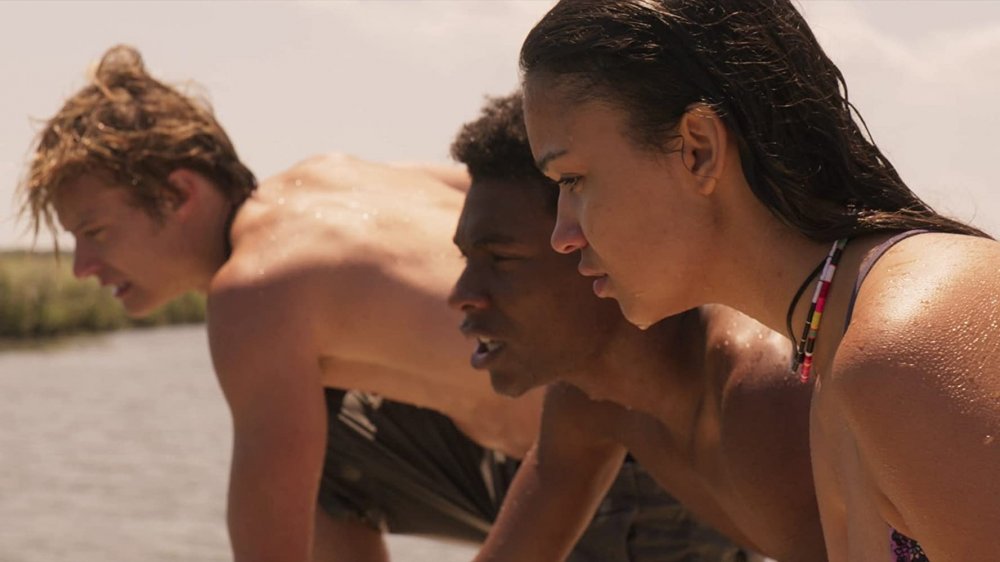 Netflix
Outer Banks is executive produced by Shannon Burke (Abandon) and twin brothers Jonas and Josh Pate (Blood & Oil), all of whom served as co-showrunners on the first season, and all of whom will be back to fill those same roles for season 2, according to Deadline. Also returning: pretty much the entirety of the first season's cast.
Returning for the second go-round will be Chase Stokes (Tell Me Your Secrets) as John B., Madelyn Cline (Stranger Things) as Sarah, Madison Bailey (Black Lightning) as Kiara, Jonathan Daviss (Edge of the World) as Pope,  Rudy Pankow (The Politician) as J.J., Austin North (I Didn't Do It) as Topper, Drew Starkey (Scream: The TV Series) as Rafe, Deion Smith (Mr. Mercedes) as Kelce, and Charles Esten (Nashville) as Ward.
Since the return of film and television production remains very much up in the air, it stands to reason that production on season 2 of Outer Banks probably won't begin for some time — and, as such, we can expect to wait awhile before Netflix graces us with a premiere date. Rest assured, though, that we'll be keeping our eyes out for that announcement, and we'll keep you informed.