Disappointing News Just Dropped For Spider-Man 3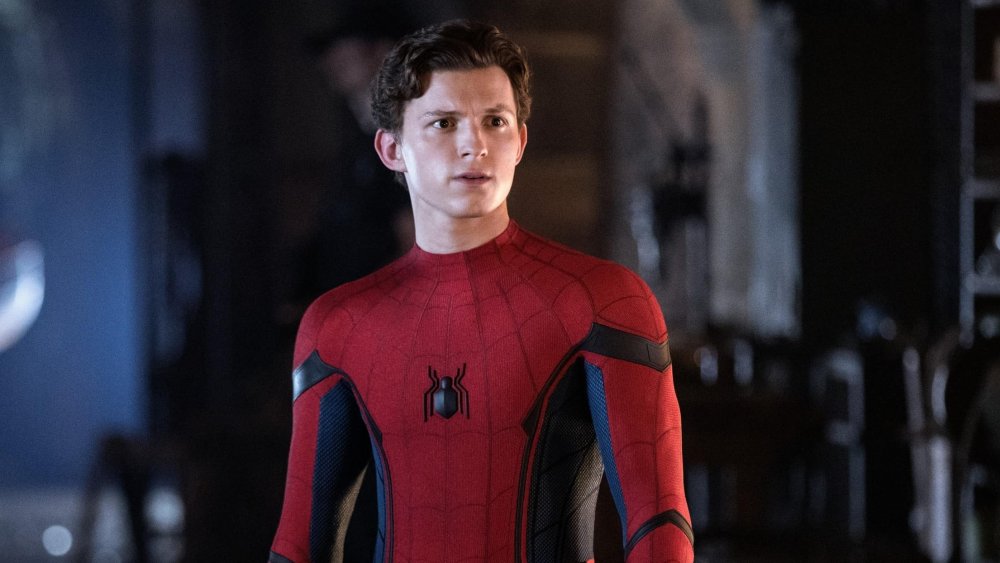 Sony/Marvel Studios
This web just wasn't sticky enough. 
On Thursday, July 23, 2020, it was announced that Marvel Studios and Sony Pictures' upcoming third Spider-Man movie — the yet-untitled sequel to the Tom Holland-topped Spider-Man: Homecoming and Spider-Man: Far From Home — has been kicked out of its November 5, 2021 release window. 
Now, according to MCUCosmic, Spider-Man 3 will swing into theaters on December 17, 2021. 
That launch date previously belonged to Avatar 2, which is one of a number of Disney-backed films that were officially delayed on Thursday. As confirmed by Variety, the Mouse House took a sledgehammer to its release schedule — removing the live-action Mulan from the lineup entirely (it was supposed to debut on August 21, 2020); pushing back the release of the next Star Wars movie (the first will roll out on December 22, 2023); and rearranging the releases of Avatar 2, 3, 4, and 5 (starting with Avatar 2 on December 16, 2022). 
The bright side of Spider-Man 3's delay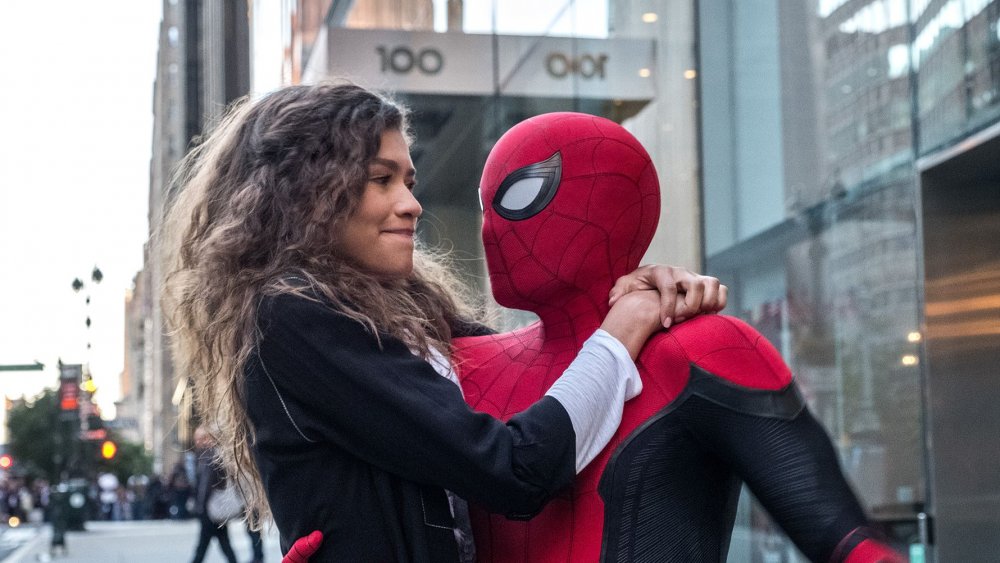 Sony/Marvel Studios
Disappointing as the delay may be, there's an advantage to a December debut. With Spider-Man 3 now hanging out in the proverbial web Avatar 2 was once wrapped up in, the film is primed to rake in huge box office bucks as a holiday-season release. Tentpole films that have been released in late December — like the Star Wars sequel flicks The Force Awakens, The Last Jedi, and The Rise of Skywalker — tend to perform exceptionally well financially, even if they aren't universally loved. Holland's Spidey pics haven't had trouble winning over fans and critics alike — and they certainly haven't been hurting for more money, having made a combined $2.01 billion globally — but the added bonus of debuting during such a festive time should boost its potential for revenue even further.
A December debut is also a first for the Holland-led Spider-Man franchise. In 2017, Spider-Man: Homecoming launched to rave reviews on July 7. A little less than two years later, Spider-Man: Far From Home wall-crawled into cinemas on July 2, 2019. Even when Spider-Man 3 was slated to drop on November 5, 2021, it would have shaken up the intra-franchise status quo. Pushing the flick to December not only buys a bit more time between the end of filming (which hasn't yet begun as of this writing) and the scheduled debut, but also makes Spider-Man 3 the must-see movie of the 2021 holiday season.
What to expect from Tom Holland's Spider-Man 3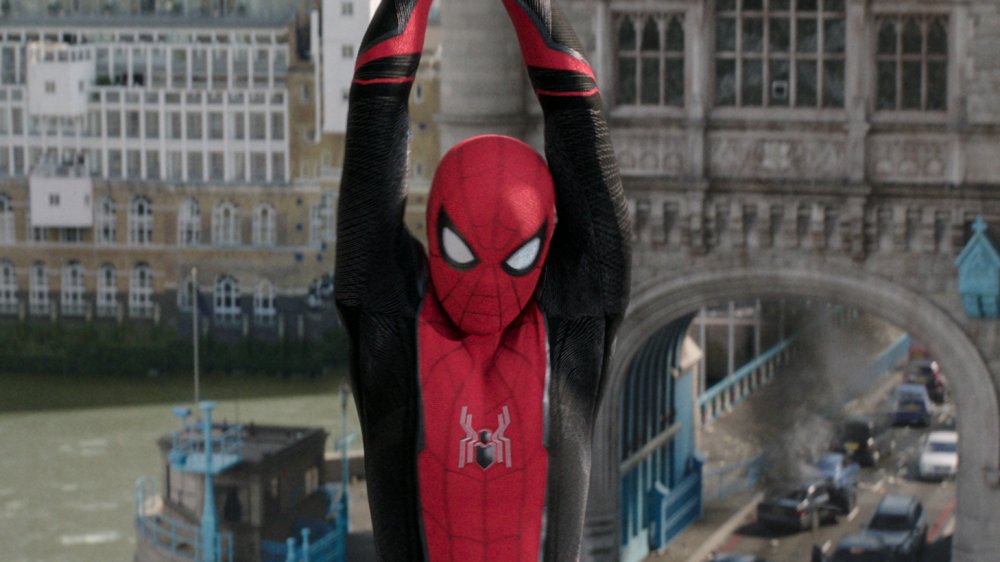 Sony/Marvel Studios
Another upshot of all this is that the wait for Spider-Man 3 will certainly be worth it. While little is known about what exactly Peter Parker and his pals will get up to in the three-quel, based on the post-credits scene of Spider-Man: Far From Home, the friendly neighborhood hero is going to have to do a lot of work to prove that he's both friendly and a hero who can protect the neighborhood — and not, you know, a villain like everyone now thinks he is.
As fans will recall, after the main action of Far From Home, a post-credits scene revealed that Mysterio (Jake Gyllenhaal) had manipulated footage captured during a battle between himself and Spider-Man to make it look like Spidey was a ruthless murderer. Mysterio — who was actually a disgruntled ex-Stark Industries employee who used his mastery of optical illusions to self-stylize as a vigilante – then sent that fake clip to TheDailyBugle.net, the online version of the famous New York City tabloid. In a video that was broadcast to the entire Big Apple, J. Jonah Jameson (J.K. Simmons in a cameo appearance) plays the doctored footage ... which ends with Mysterio disclosing that Spider-Man's true identity is Peter Parker.
It's safe to say that Spidey's world is going to be upside-down at the start of Spider-Man 3. Marvel Studios president Kevin Feige has teased that the end of Far From Home establishes an exciting foundation from which the Spider-Man 3 team can build a totally unprecedented cinematic Spider-Man story. Chatting with Fandango in July 2019, Feige likened the reveal of Spidey's identity in Far From Home to Tony Stark's (Robert Downey Jr.) admission that he was Iron Man during the hero's first solo film. 
"The how and the when and the specifics can change and evolve, but [you're] setting yourself up for something that has never been done before. At the end of Iron Man, it was a hero publicly outing himself so that in the next movies and all subsequent movies, we couldn't fall back on the secret identity trope, which had been part of Iron Man's story for decades in the comics. And now people know Peter's identity," said Feige. "People now think he's a villain. Mysterio plays one last trick on him and succeeds... [so that] means everything's different. Where it goes, we'll see. But it's exciting that it once again sets us up for a Peter Parker story that has never been done before on film."
Even though a few more weeks have been tacked on to the wait for Spider-Man 3, it's difficult to be totally bummed about it when the film has all the potential in the world to be the best Tom Holland-led Spider-Man movie thus far.
As a reminder, Spider-Man 3 will be released on December 17, 2021.