An Exciting Update Just Dropped For Duncanville Fans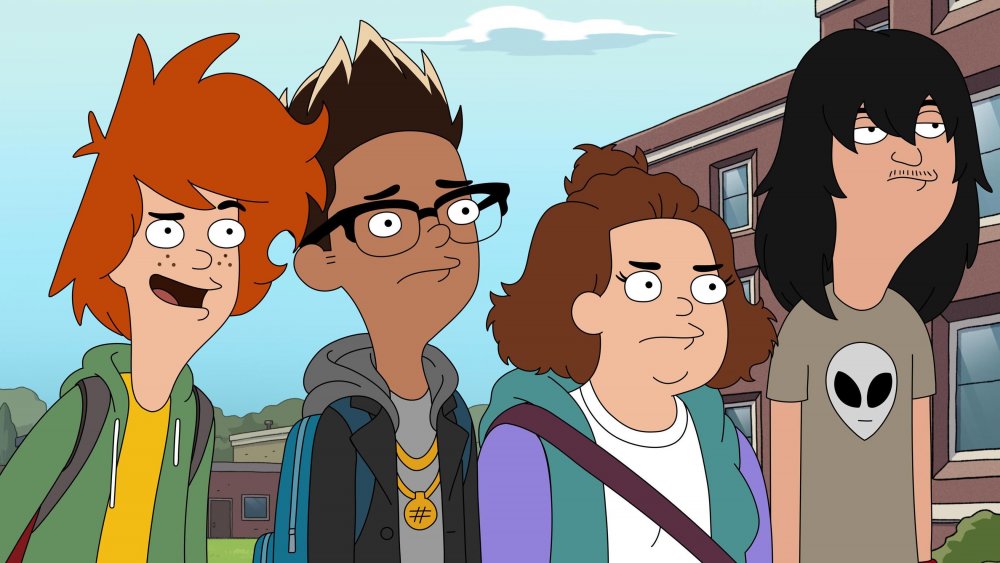 Fox
The series about an average kid just got some more-than-average news. 
During the Comic-Con@Home panel for Duncanville, the animated comedy show about a trouble-prone teen named Duncan Harris, the series' co-creator Mike Scully gave an update that's sure to make fans smile. 
When asked if production had begun on Duncanville season 2, which Fox ordered in early April 2020, Scully revealed that the scripting process is already underway. "The writers room started about three weeks ago, so we're just starting to write some scripts now," he shared. "And we have our first table read next week."
Amy Poehler — the Parks and Recreation alum who also co-created Duncanville with Scully and his wife Julie, and who voices Duncan on the show — then picked up a Duncanville season 2 script and showed it to the camera. "That's right! Right here," she said with a grin. 
Duncanville is something of a needle in a haystack in this regard. Due to the ongoing coronavirus crisis, very few film and television projects have been able to resume production that was shut down earlier this year, let alone start production from the very beginning. Of course, with Duncanville being an animated series, the need for actors to be in close contact with one another — which is a requirement for live-action productions, and which increases the risk of transmitting COVID-19 — isn't all that high. Actors can record lines from the comfort of their own homes, and even table reads can take place digitally over apps like Zoom.
Poehler expressed her gratitude for the fact that Duncanville is able to push forward with season 2 despite these unprecedented times. 
"I'm really grateful for the fact that [...] we had so much of the show done. We had established our characters, we had done so much recording by the time this pandemic hit. Because it would be hard to be at the bottom of show mountain right now, for sure," she said. "I know that we were all really happy that we can continue to do more."
This all means that the second season of Duncanville may not be as far away from premiering as some may think. 
What to expect from Duncanville season 2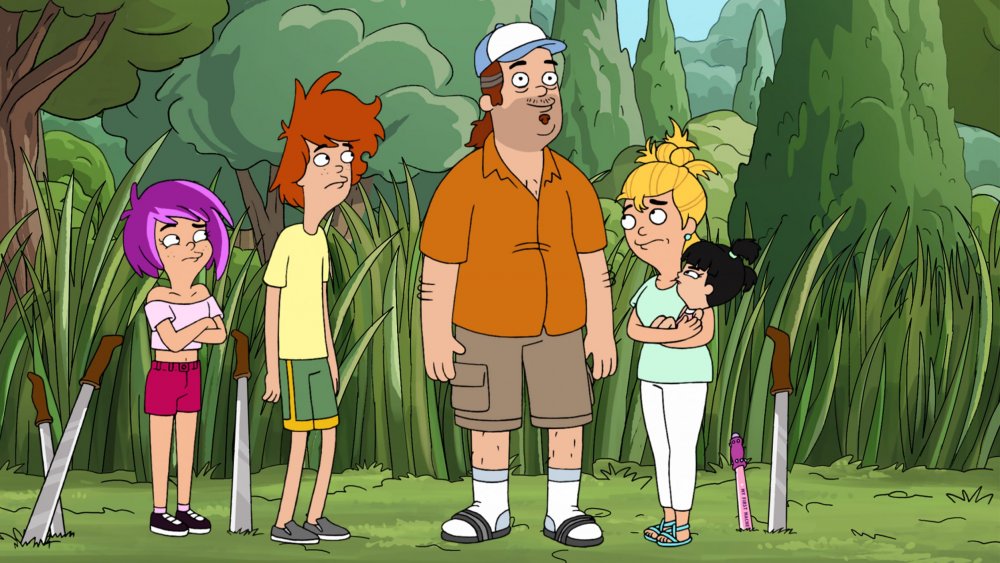 Fox
Later on during the virtual Duncanville SDCC panel, Scully dished up a few tidbits about what fans can expect from the series' second season — specifically what could end up being the first episode, which sounds like it'll be a total laugh-fest.
"We're working on just a few stories right now. I think the first one's going to be like a summer vacation kind of episode with the whole family. Duncan for the first time doesn't have to go to summer school. The family's never had a summer vacation because every year he's in summer school," said Scully. "They're gonna meet some weird people on vacation."
Scully also shared some intel on another planned Duncanville season 2 episode, one that will mark a pretty pivotal point in the Harris family's lives. "We're also working on one right now where Duncan kind of crosses that line with his parents and says the one thing to his dad that you're never supposed to say to your dad," he teased, following it up with a joke that on Duncanville season 2, every character will have "their own line of gin."
It sure sounds like Duncanville fans are in for a treat with season 2. Looper will keep you updated with more information on the upcoming season when it becomes available.