Duncanville Star On Why You Should Be Watching The Show - Exclusive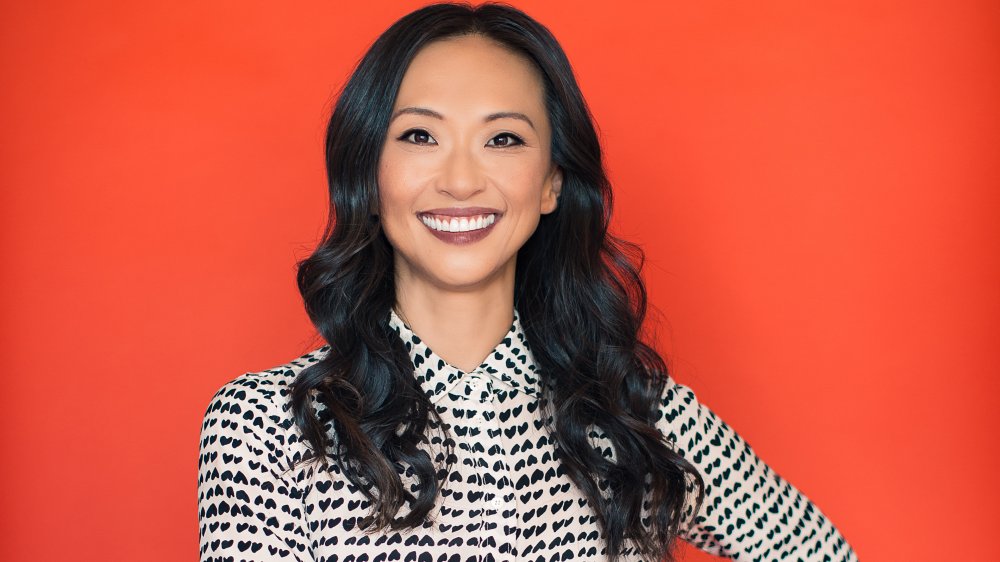 Sarah Ford
Joy Osmanski isn't an outspoken five-year-old girl who just might be the most opinionated member of her odd family, but she plays one on TV.
In February 2020, the animated sitcom Duncanville made its debut in Fox's beloved Sunday night "Animation Domination" block of programming. Not long after its premiere, Duncanville was renewed for a second season. The show caught on thanks to a mixture of heart, laughs, and the talents of a stacked ensemble voice cast — including Amy Poehler, Ty Burrell, Rashida Jones, Wiz Khalifa, Riki Lindhome, and Osmanski, who steals scenes on the series as Jing, the five-year-old adopted sister of title character Duncan (voiced by Poehler). 
For Osmanski, whose credits include projects like Santa Clarita Diet and True Jackson, VP, seeing the cast assembled at a table read for the first time was a surreal moment of comedy gold. 
"It came as an audition like everything else. One good thing is that it came via a casting director whom I just adore," Osmanski told Looper in an exclusive interview. "She cast me in my very first TV job ever. So she and I go way back and I just associate all good things with her — Lisa Miller Katz. She's fantastic. And this was her first animation show too. And so we were both kind of like, 'Well, this is fun.' I just did an audio submission and it worked. Then all of a sudden, I found myself sitting at a table with Amy Poehler and Ty Burrell and Wiz Khalifa. I was just like, 'What is going on?'"
To make matters just a little more surreal, Osmanski found herself in the position of having two very different jobs at once. At the same time Duncanville ramped up production, she was also cast as Paula Brooks/Tigress on the DC Universe superhero series Stargirl. That meant Osmanski was not only voicing a five-year-old girl and portraying a super-villain at the same time, but she was also playing them on opposite sides of the country.
"Sometimes things happen fast in this business. Sometimes they're glacially slow, but this was something that actually clipped right along," Osmanski said of Duncanville's early days. "It happened concurrently with Stargirl. So I was flying back and forth from LA to Atlanta playing a five-year-old and a super-villain. I remember my brain just being a little fried sometimes. Making the leap sometimes would take that five hour flight across country. I'd be like, 'Okay, all right, now I can do that. I'm going back to LA, I play a five-year-old.' But yeah, it was an incredible experience to be with that many comedic geniuses."
Finding the voice of her inner five-year-old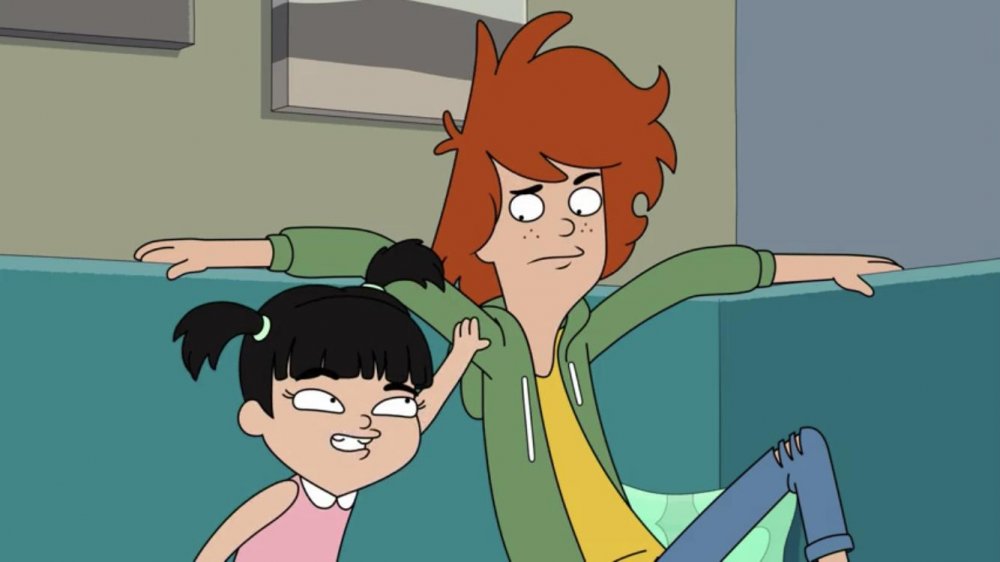 Fox Corporation
As Jing, Osmanski has to play someone who's both convincingly a young girl with a certain childlike view of the world — for example, she's unabashedly in love with her adoptive older brother and doesn't understand why anyone else would find that weird — and also wise beyond her years. Duncanville's ensemble storytelling allows each character to have their own unique worldview, but even among the other characters, Jing's place in the cast is particularly interesting. As a mother of three, including a three-year-old and a four-year-old, Osmanski has daily experience with the worldview of very young children, but creating Jing also meant evolving that into something more.
"I have no doubt that hearing two small voices twenty-four-seven has influenced how I portrayed Jing. I have no doubt," said Osmanski. "The funny thing is that when you play a small child, in reality, maybe 50 to 75 percent of what they say would be intelligible, right? Because [I think of the] amount of time I spend bending down looking into my children's faces with kind of a quizzical look like, 'Wait, what did you say?' The main difference is that I have to actually be understood when I play Jing, but for sure, my kids have influenced me. Absolutely."
She continued, "I think it all starts with the writing. [Co-creators] Mike Scully and Julie Thacker-Scully, these are pros. And having Amy on board as a producer — these are people who know how to write. And so all [Jing's] personality, all her quirks are still right there on the page. As an actor, it just becomes a matter of unleashing that and setting it free. And that's such a joy to do."
While the joy of Duncanville begins with the writing, it continues into the collaboration of the cast, including table-reads that leave everyone laughing until it hurts.
"When we're actually recording, they'll throw different [dialogue] options at me sometimes. Which is really fun, but in the room for the table read, we all pretty much stick to script. And oh man, everyone... We would just be dying the whole time," said Osmanski. "My cheeks would just be aching after those table reads. Amy's sitting there playing Duncan and Annie at the same time and flipping back and forth between the two of them seamlessly. And Ty is Ty. He's brilliant. We had so much fun and it was surreal every single time."
Families come in all shapes and sizes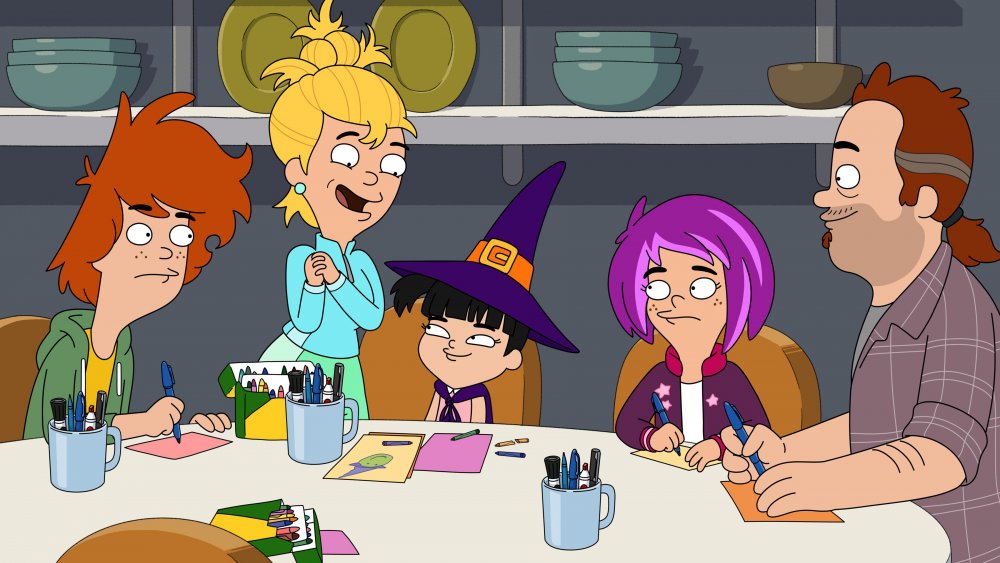 Fox Corporation
Duncanville is a comedy that centers on an often unconventional family — including a daughter whose adoption isn't part of the narrative, but rather taken as a given in the life of this family unit. Stargirl, Osmanski's other series that launched this year, focuses on a young hero who's struggling to come to terms with her own new family life, which includes a stepfather and stepbrother she's having trouble warming up to. For Osmanski, working on both shows simultaneously was a professional and a personal joy, as she shares many of these family experiences in her own life.
"It's really amazing and unique for me actually to have this experience. I think just a couple of months ago, I was in the booth and talking with [Duncanville co-creator] Mike Scully and I was like, 'Did you know that I was adopted?' And he was like, 'No.' So it was a complete coincidence that I ended up playing this adopted character in this family," the actress shared. 
Osmanski continued, "One of the things I loved about Duncanville is that [Jing's] adoption is never explained. It's just taken [as a given] that she is a member of this family. And it really, to me, is a huge sign of the evolution of how adoption is portrayed in mainstream media. Normally it's treated with, I don't know, jokes or some sort of trauma or some kind of weird commentary on it. I found that to be really lovely and enlightened. So that was a neat parallel. And then with Stargirl having this blended family. She has this new stepfather and as a step-parent I really relate to those situations."
Not only can Osmanski relate to being adopted, but she can also relate to be an adoptive parent. "We adopted my son as an infant and I also have a biological daughter. So I feel like our family hits on all these different experiences and it makes me really empathetic and grateful and wide-eyed to a lot of different family situations," she told Looper. "The fact that I get to be part of two shows that represent that is so lovely."
The first season of Duncanville is now streaming on Fox's website and on Hulu. New episodes of Stargirl arrive Mondays on DC Universe, and air the following Tuesday night on the CW.