How Sir Patrick Stewart Really Felt About Playing Captain Picard Again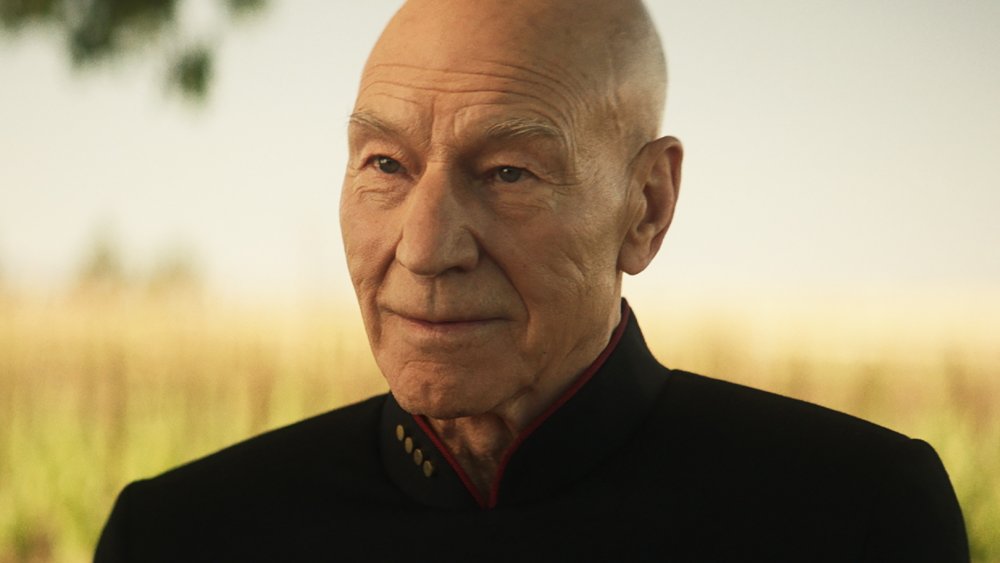 CBS All Access
Things are only impossible until they are not.
Star Trek legend Sir Patrick Stewart turned that piece of sage wisdom from a quote his character, Captain Jean-Luc Picard, once said into a reality when he did what many fans only ever dreamed he'd do: returned to the role that made him a household name and pillar of sci-fi-centric pop culture. After spending 18 years away from the captain of the starship USS Enterprise, having last appeared as Picard in the 2002 film Star Trek: Nemesis, Stewart embodied the character once more for his very own series: CBS All Access' Star Trek: Picard, which premiered in January 2020.
Given that Star Trek: Picard marked Stewart's first turn as the beloved captain in nearly two decades — and that the show's first season picked up 20 years after the events of Nemesis — one has to imagine that reprising the role may have been bittersweet or complicated for Stewart. But such is not the case. 
During the Star Trek Universe panel held during Comic-Con@Home on Thursday, July 23, 2020, Stewart revealed how he really felt about playing Picard again. In short, he couldn't be happier that he returned to the role.
"I made the right decision, and it was entirely due to the people that I met at my first couple of meetings, who were a producer-writing team," Stewart said when Dominic Patten, the senior editor of Deadline who moderated the panel, asked him about his feelings about coming back to the character for Star Trek: Picard. He added, "I sat for more than two hours, listening to them talk about their plans and how they wanted not just to revive Next Generation but [also] illustrate the years that have passed and that the world was changed. And that's what excited me."
What made returning to the role so enjoyable for Sir Patrick Stewart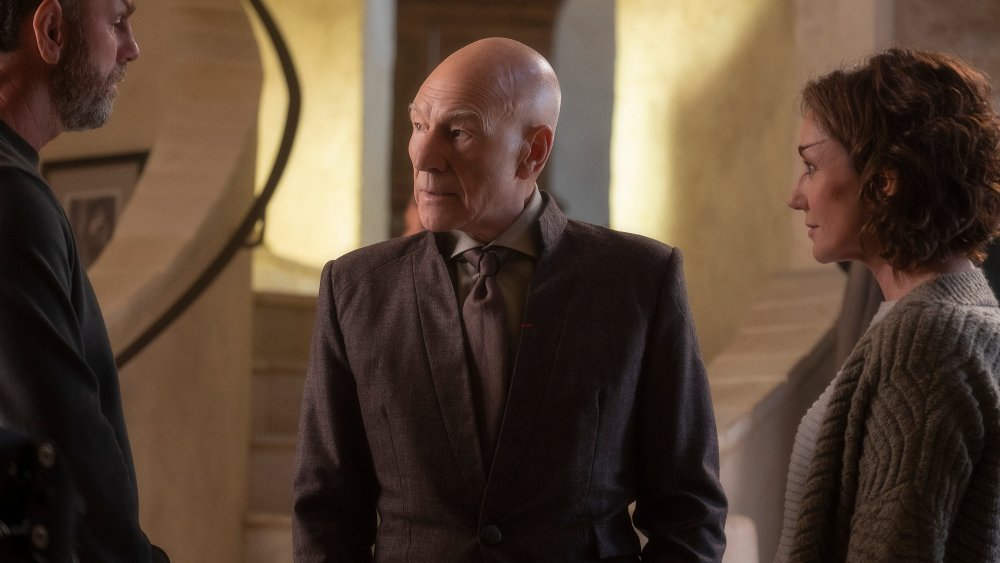 CBS All Access
Stewart continued, noting that working with the Star Trek: Picard cast and creative crew made the experience of reprising his famous role all the more satisfying. 
"The daily excitement was working with you guys and discovering this extraordinary range of talents that had been assembled," he said, addressing his cast mates during the virtual panel. "There is such diversity in our ensemble that for probably the first five episodes, I was just awash with the satisfaction — the deep, profound satisfaction of working with you all."
Another element of Star Trek: Picard that drew Stewart in? Picard's gritty characterization, which made sense given how much time had passed and what the captain had gone through over the years. 
"He was also not the same man. He was disappointed, sad, guilty, angry, possibly dangerous individual. So that was what absorbed me," Stewart explained. "As the season wore on, I began to feel as I had begun to feel with Next Generation: that the character was actually inside me anyway, and 20 years had passed for Patrick [...] as much as it had [for Picard]."
The tricky part about returning to the world of Star Trek for a new series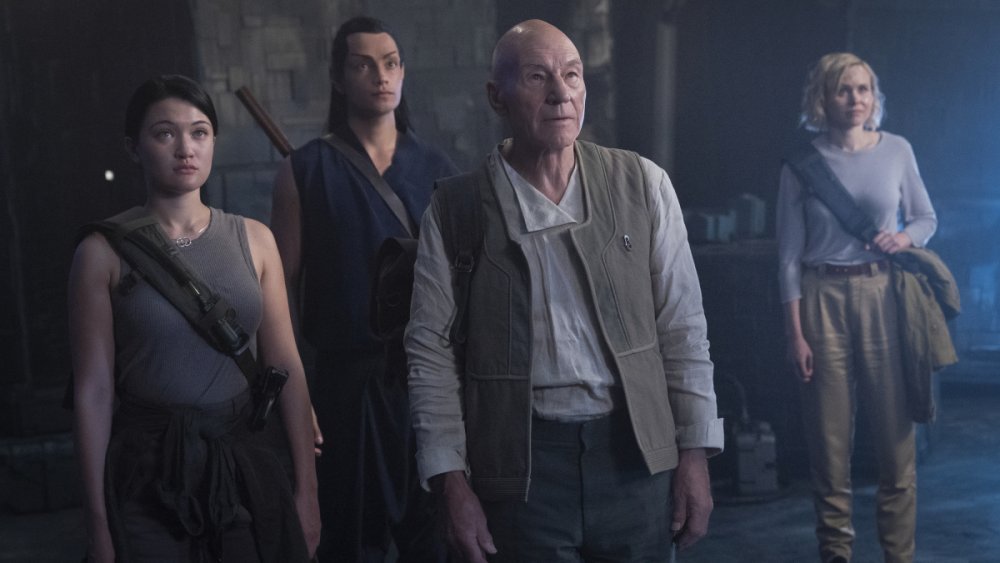 CBS All Access
Of course, jumping back into a universe you haven't been involved in for almost 20 years won't ever be totally bump-free — even for a powerhouse like Sir Patrick Stewart. During the Star Trek: Picard portion of the Comic-Con@Home panel, the actor admitted that there was a learning curve when he first started on the CBS All Access series. Not only did Stewart need to understand how to approach Picard now that he was older, more time-weathered, and living in a world that's much different than the one the captain lived in prior, but he also had to find his bearings working with a completely new team of actors and creatives. 
"It was at first very challenging because, thanks to our brilliant team of writers, we are living in a very different world, very complex world, profoundly troubled world — which might just be appropriate for the times that we're living in as well," said Stewart. "For me, however, it was a case of, 'I'm sorry, what's your name, you are who, and you're playing what?' Because we had a brand-new team. So, for me, a lot of the first half of the first season was literally about getting to know the people that I was working with."
Obviously, it was smooth sailing for Stewart after a certain point, as evidenced by the wonderful first season of Star Trek: Picard. Fans can look forward to another season of the series in the future — though, as of this writing, CBS All Access hasn't announced an exact release date for Star Trek: Picard season 2.