Donald Glover Rumored To Play Lando Calrissian Again In Huge New Project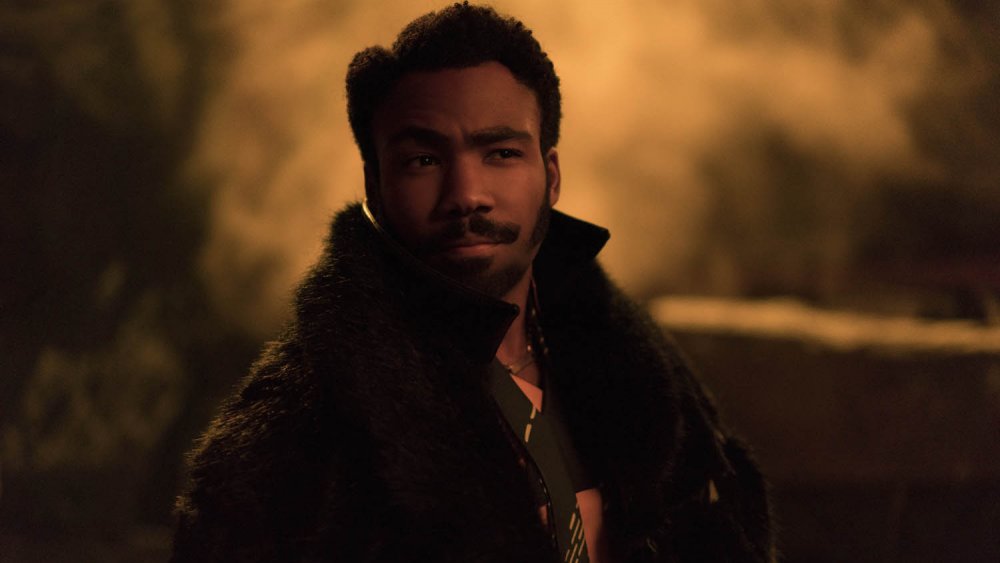 Disney/Lucasfilm
Solo: A Star Wars Story is not the most popular film in the Star Wars franchise. In fact, it's the lowest grossing live-action Star Wars film worldwide by far. However, despite its low box office take and its mediocre reviews, there is one positive aspect to Solo on which most fans seem to agree: Donald Glover was perfect casting for a young Lando Calrissian.
Two years after Solo came and went from theaters, we're hearing buzz that Glover will don that famous cape once more and star in a Lando Calrissian series for Disney+. According to the hosts of the YouTube series Kessel Run Transmissions, rumors suggest that such a project is in early stages of development at Lucasfilm as we speak. "Donald is down, but also, Donald Glover is very busy," said Transmissions' Noah Outlaw. 
"I would expect that to be announced in seven to eight business months," co-host Corey Van Dyke speculated.
How likely is a Lando series and who might be in it?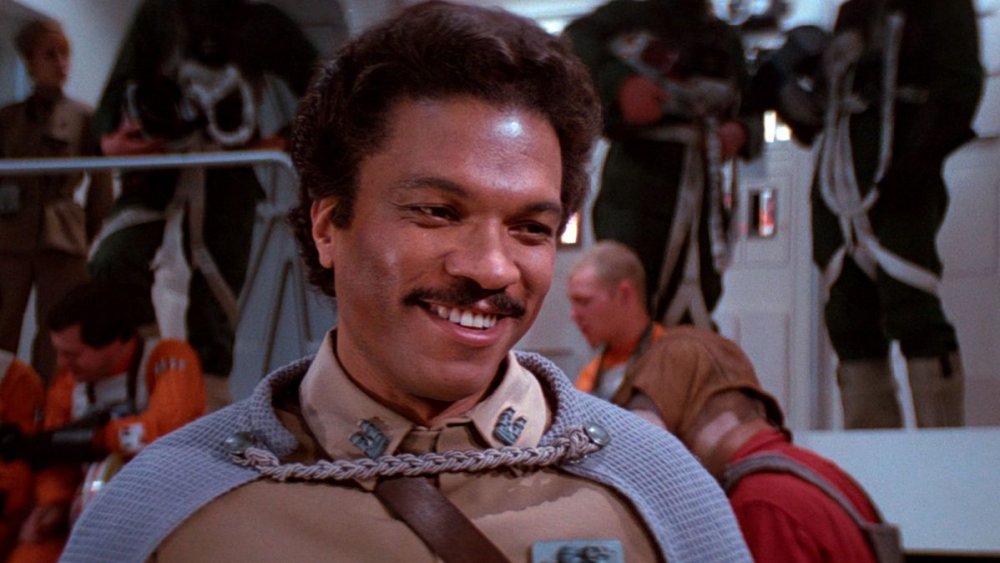 Disney/Lucasfilm
Rumors regarding the possibility of Glover's return to the role of Lando date back to April 2020. Similar rumors also discuss the possibility of Emilia Clarke returning as Qi'ra, as well as the return of Darth Maul. Parallel rumors also suggested the possibility of original Lando Billie Dee Williams getting his own series, with speculation also suggesting that Williams might wind up serving as a narrator for Glover's Lando show.
Looking back at one of the strongest arguments for why a Lando series with Glover could happen is because of Glover's well-known love of Star Wars. When Glover was first rumored to play Calrissian, Twitter user @ActorTrivia unearthed a yearbook photo of Glover wearing a Star Wars shirt. In an interview with Time, Glover said of Star Wars, "I grew up on it. My dad was a big fan. I had all the toys when I was little. It's a dynasty. It's like the bible. I love that franchise."
Glover even spoke with Williams about how to approach playing Lando Calrissian. In an interview with Entertainment Weekly before the release of Solo, Glover revealed that he asked Williams about the importance of playing the first Black man in Star Wars, saying, "It's always a big thing when you break a mold. What was the thought process of that? He gave some good advice about this, about being yourself as much as possible, making the character a real person, rather than the whole identity for a whole group of people."
Will Lando's sexuality be addressed?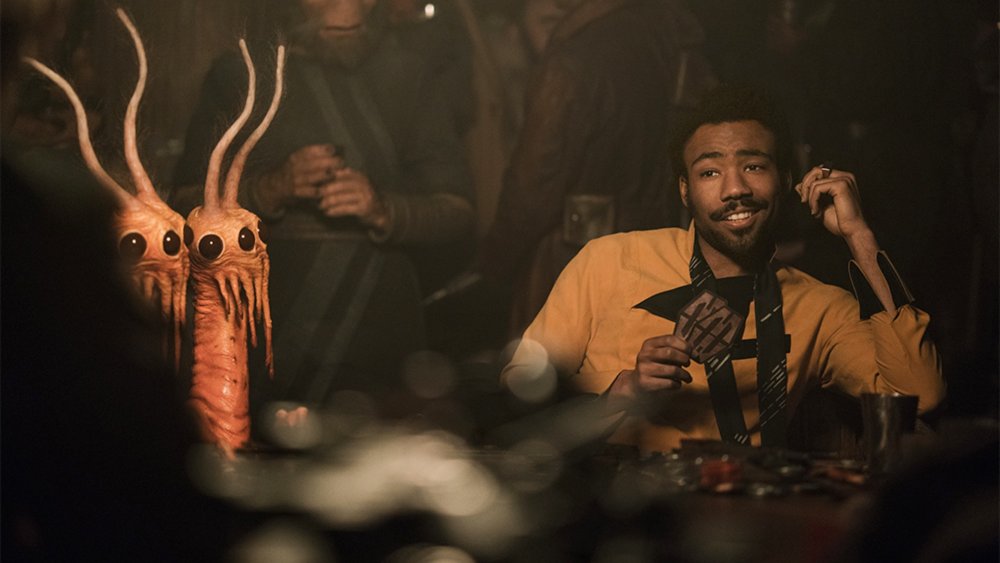 Disney/Lucasfilm
Of course, race isn't the only mold that could be broken by a Lando show. In an Esquire interview in November 2019, Williams got personal about gender expression, saying, "I also see myself as feminine as well as masculine. I'm a very soft person. I'm not afraid to show that side of myself." This statement sparked questions not just of Williams' sexuality but of Lando Calrissian's as well. Later, in an interview with The Undefeated, Williams clarified that he is "not gay" and that he was remarking on "men getting in touch with the female side of themselves," the question of Calrissian's potential coming out story was in the ether.
Solo screenwriter Jonathan Kasdan himself said in an interview with The Huffington Post, "There's a fluidity to Donald and Billy Dee's [portrayal of Lando's] sexuality. I mean, I would have loved to have gotten a more explicitly LGBT character into this movie. I think it's time, certainly, for that, and I love the fluidity — sort of the spectrum of sexuality that Donald appeals to and that droids are a part of. He doesn't make any hard and fast rules. I think it's fun. I don't know where it will go."
Similarly, Glover spoke about Lando's sexuality on SiriusXM's Entertainment Weekly show, saying, "How can you not be pansexual in space? There are so many things to have sex with."
As to whether or not a Disney+ Lando Calrissian series would explore Lando's sexuality remains unknown, but much like the appearance of Emilia Clarke's Qi'ra or Darth Maul, it's certainly possible.