The Truth About Constance Nunes' Stuntwoman Career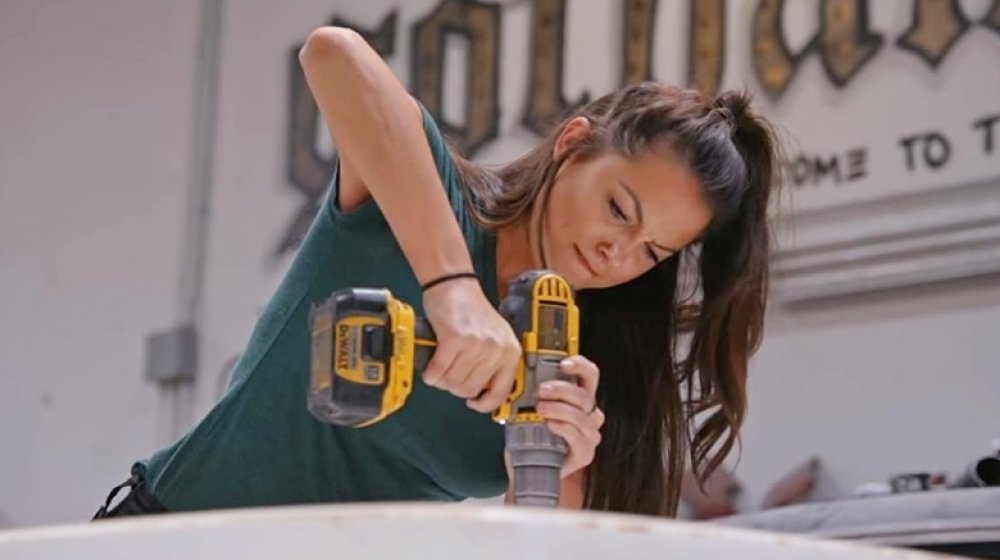 Netflix
If you're a fan of the Netflix original series Car Masters: Rust to Riches, then you know that Constance Nunes is decidedly more than just a pretty face. The series focuses on California's Gotham Garage, where owner Mark Towle and his crew build all manner of custom automotive designs for private customers, as well as for the film and television industry, and Nunes is a key member of the team. She's been working on cars since she was just a wee tot, and before joining Towle's shop, she worked in the service departments for a laundry list of major brands including Acura, Audi, BMW, and — her personal favorite — Ford. Nunes is specifically a Ford Mustang woman. She's the proud owner of a 1964.5 model that she's been steadily upgrading for over a decade.
Nunes may be a part-time model, but she's absolutely a full-time mechanic — which makes it a little surprising that her gig on Car Masters isn't even her first brush with the TV and film industry. You won't find the credits on her IMDb page, but Nunes has an interesting past in Hollywood, appearing in major motion pictures — most often in a capacity that, given her forthright, can-do personality, shouldn't come as much of a surprise.
Constance Nunes likes to have a lot of irons in the fire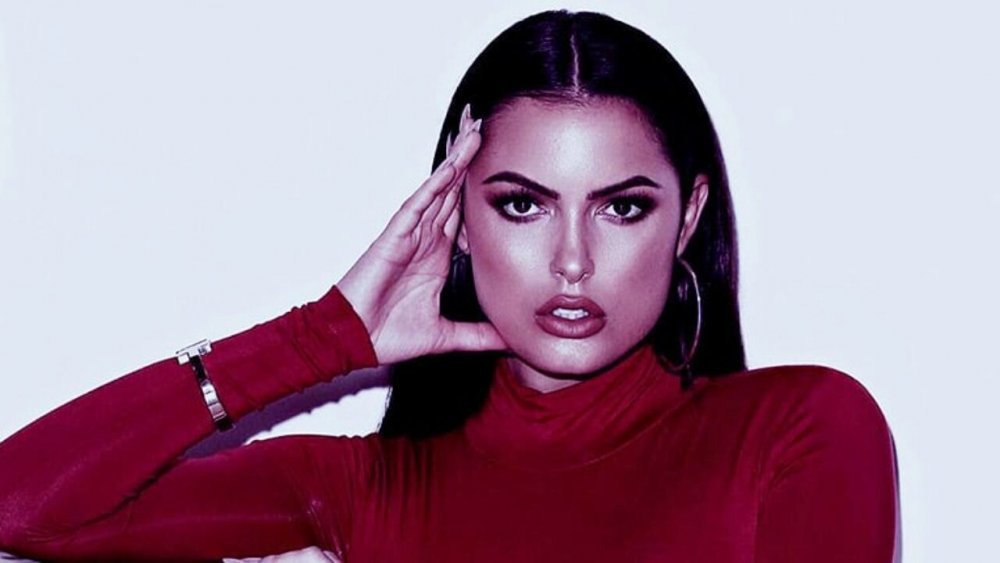 As it turns out, Nunes did a little bit of dabbling in stunt work early in her career — very early, in fact — and she's worked in that capacity on a couple of feature films. According to her bio page on industry website Model Mayhem, she worked as a stunt performer in the 2000 cheerleading comedy Bring It On, as well as the 2004 Vince Vaughn-Ben Stiller comedy DodgeBall. She also appeared as an extra in the background of a scene in DodgeBall, but if you're doing a little math in your head, you may have put together that she might not be so easy to spot. 
That is because, as of this writing, Nunes is only 30 years old — meaning that she would only have been about 10 in her Bring It On appearance, and about 14 in DodgeBall. Of course, knowing what we know about Nunes, this doesn't seem too far outside the realm of possibility. She's also appeared in a slew of commercials for companies like Reebok, Motorola, and Kia (the last of which was actually a Super Bowl spot). She's modeled for fashion brands including Go Jane, Lucid Eyewear, TeenyB Bikini, and Aqua Swimwear, as well. 
Oh, yeah, and in her spare time, she works as a model at trade shows. She's popped up at Nikon, E3, various Comic-Cons, and the Latin Grammys, the last of which obviously suits her musical tastes, since she's appeared in music videos for Enrique Iglesias, RSK, and Paris Hilton, among others. Did we mention that she also serves as a sketch model for Marvel comics? Yeah, she does that, too.
All of which is to say that the whole "not just a pretty face" thing is a pretty egregious understatement. Heck, Nunes is one of the more interesting and multi-faceted people in showbiz right now. We're looking forward to seeing where her career path takes her next.