Why Sci-Fi Fans Will Love Don't Look Deeper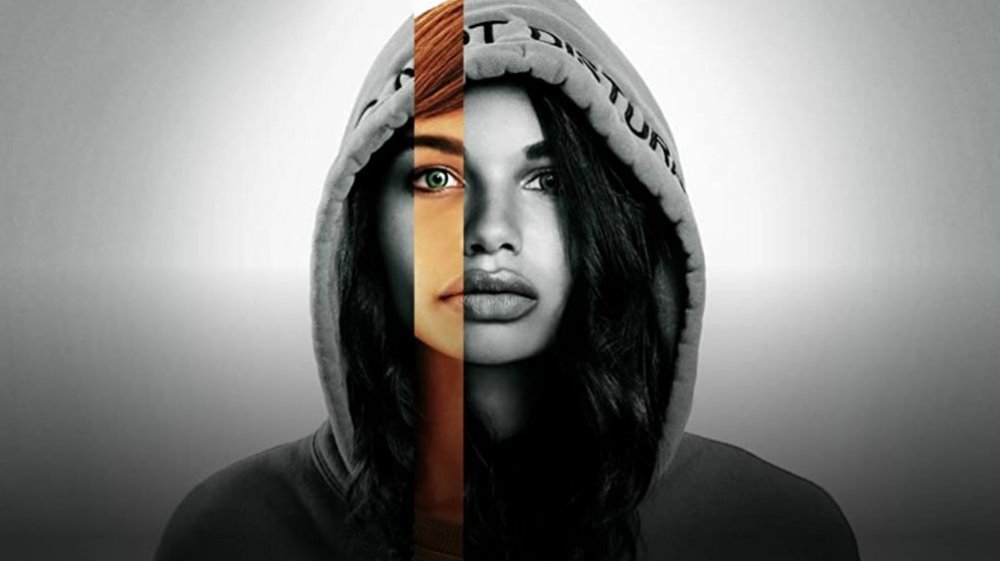 Quibi
This content was paid for by Quibi and created by Looper.
Quibi's unique quick-bite episodic format is already being used to great effect across all kinds of genres. From lean and punchy comedies to gripping thrillers, the service's scripted offerings have been finding captivating new ways of hooking viewers into their narratives. And Quibi isn't content with just tackling celebrity-hosted prank shows and imaginative remakes of classic stories, either. The service is also turning its innovative eye toward genre offerings. Horror fans can spook themselves senseless with the anthology series 50 States of Fright, and action buffs have the platform's remake of The Fugitive to look forward to. Sci-fi fans will also soon be getting their own Quibi original — and it's something they won't want to miss.
Don't Look Deeper is set to drop on Quibi on July 27, 2020 — and from the series' premise to its incredibly talented cast and crew, it looks like it could end up being one of the platform's best offerings. 
Don't Look Deeper has an unsettling premise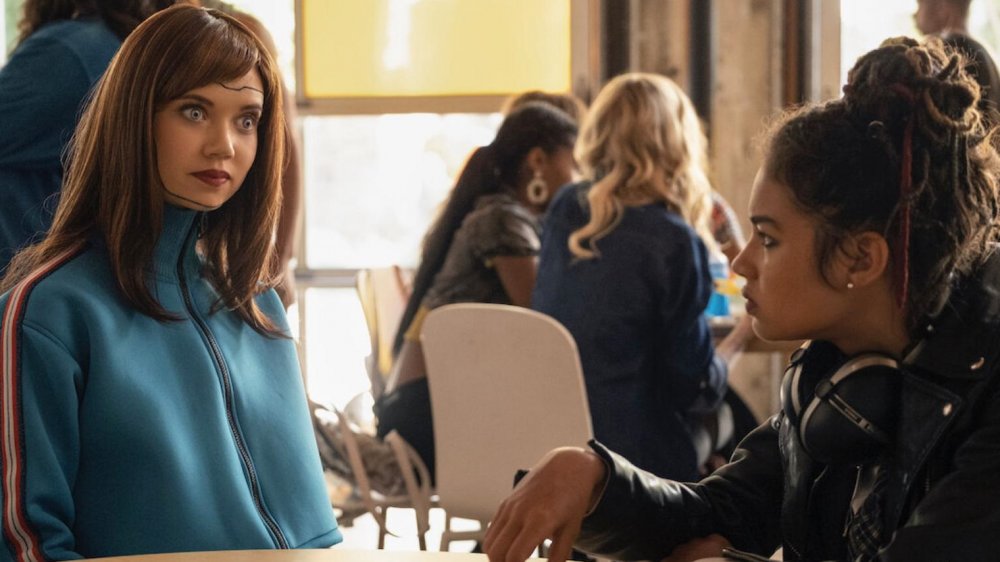 Quibi
A strong sci-fi outing lives and dies by its setting and premise, and in both cases, Don't Look Deeper already sounds like it's off to a strong start. Set in a "near-future California," just 15 minutes ahead of the present, Don't Look Deeper will be close to our own reality but just far enough away for the chaos of the unpredictable to settle in.
This is where the unnerving plot of Don't Look Deeper is rooted. Our protagonist, Aisha, is a high school student who can't shake the feeling that something isn't quite right with her. Unfortunately, her issues go far beyond the typical nightmares of adolescence like dealing with raging hormones, standardized testing, and trying to get into college. Aisha is beginning to suspect that she's not just different — she may not even be human at all.
Other than those two bits of information, the specifics about Don't Look Deeper are being kept under tight wraps. Still, that intriguing setting and premise — plus the narrative themes of identity and belonging that Don't Look Deeper will explore – will certainly pique the interest of fans of smart and startling sci-fi.
The powerhouse creative talent behind Don't Look Deeper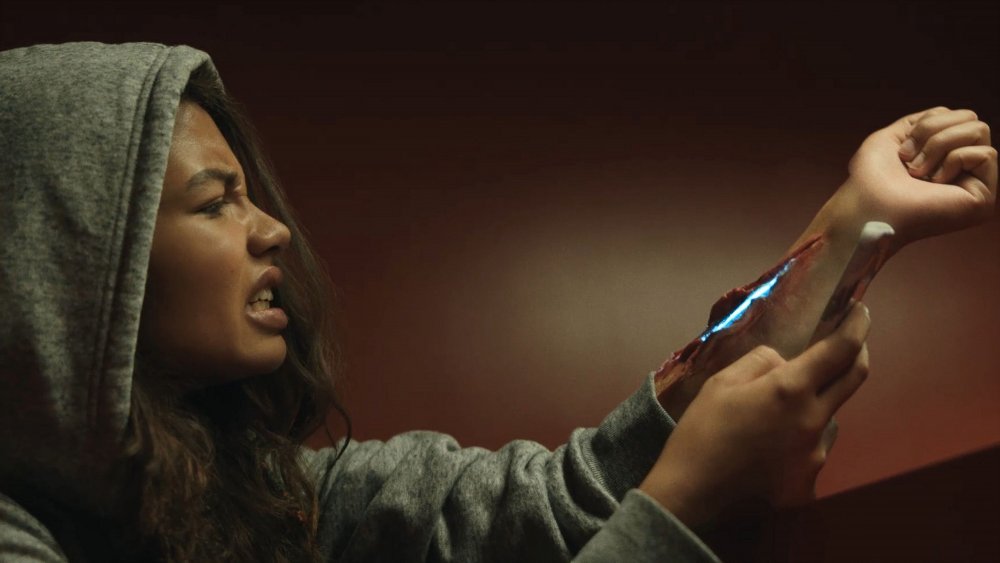 Quibi
Another reason for sci-fi fans to get jazzed about Don't Look Deeper is the pedigree of the creative team behind the project. Perhaps the most exciting name attached to the series is Jeffrey Lieber, one of the co-creators of the titanic sci-fi drama Lost. Lieber co-created and is a writer on Don't Look Deeper.
The series' other co-creator and writer is Charlie McDonnell, a talented multi-hyphenate who got his start as one of the original vlogging sensations on YouTube. After announcing in March 2019 that he had left the platform (after having gone quiet with uploads for quite some time) to focus on writing and directing short films and other projects, McDonnell has made the official jump into scripted programming. Combine McDonnell's love for sci-fi — he once had a band called Chameleon Circuit that made music inspired by the long-running British sci-fi series Doctor Who — and his documented experience creating original content, and there's little doubt he'll pack a punch with Don't Look Deeper.
Rounding out the creative team is the series' director Catherine Hardwicke, who helmed the first Twilight movie. Whether or not you enjoyed Twilight's brand of melodramatic contemporary fantasy, Hardwicke has more than a few genre films on her resume — like Thirteen, Lords of Dogtown, Red Hiding Hood, and Miss Bala. Lieber and McDonnell's material is in good hands under Hardwicke's direction.
Don't Look Deeper has a stacked cast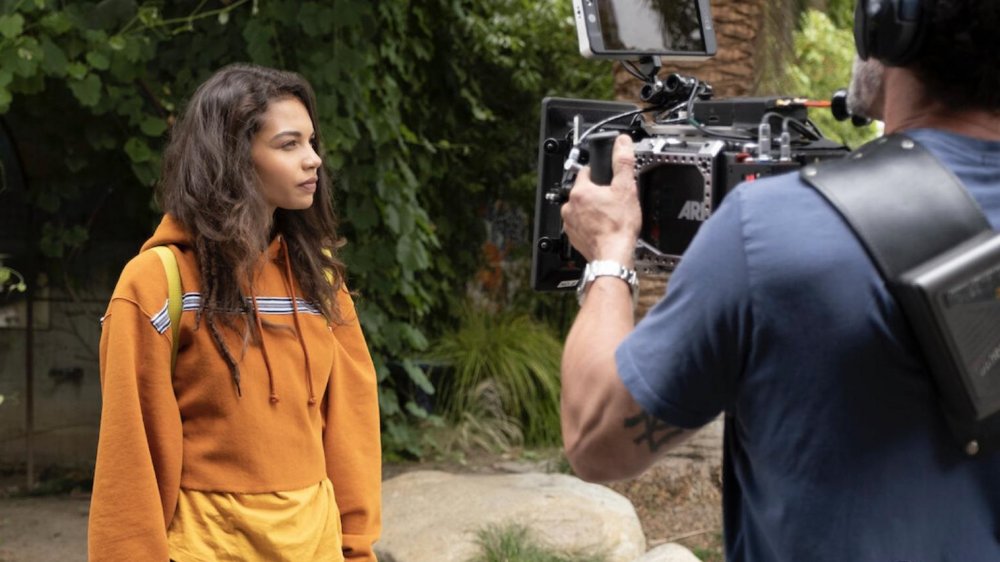 Quibi
As if the series' creative team wasn't impressive enough, Don't Look Deeper has also assembled a stellar cast to bring the story to life. The star of the show is Helena Howard, who plays our protagonist, Aisha. If you're not yet familiar with Howard, you likely will be soon. She made her film debut in 2018's Madeline's Madeline, for which she received overwhelming praise from critics. Andrew Lapin at NPR called her performance in the Josephine Decker-directed drama "big, brash, and brilliant."
Don't Look Deeper also has some veteran performers attached to it. Academy Award nominee Don Cheadle, who has made many appearances throughout the Marvel Cinematic Universe as Lieutenant James Rhodes, is set to play a character named Martin. Another big name aboard the series is British actress Emily Mortimer — whose resume includes films like Scream 3, Chaos Theory, Shutter Island, Hugo, and Mary Poppins Returns, and series like The Newsroom and Doll & Em. Additionally, Don't Look Deeper features 13 Reasons Why actor Jan Luis Castellanos, known for playing Diego Torres on season 4 of the Netflix series, as well as American Horror Story: Cult's Kaiwi Lyman (via Deadline).
Between its exciting premise and bevy of talent attached to the series, Don't Look Deeper looks set to wow sci-fi fans when it drops on Quibi on July 27.