The Real Reason Dane DeHaan Was Attracted To His Role On The Stranger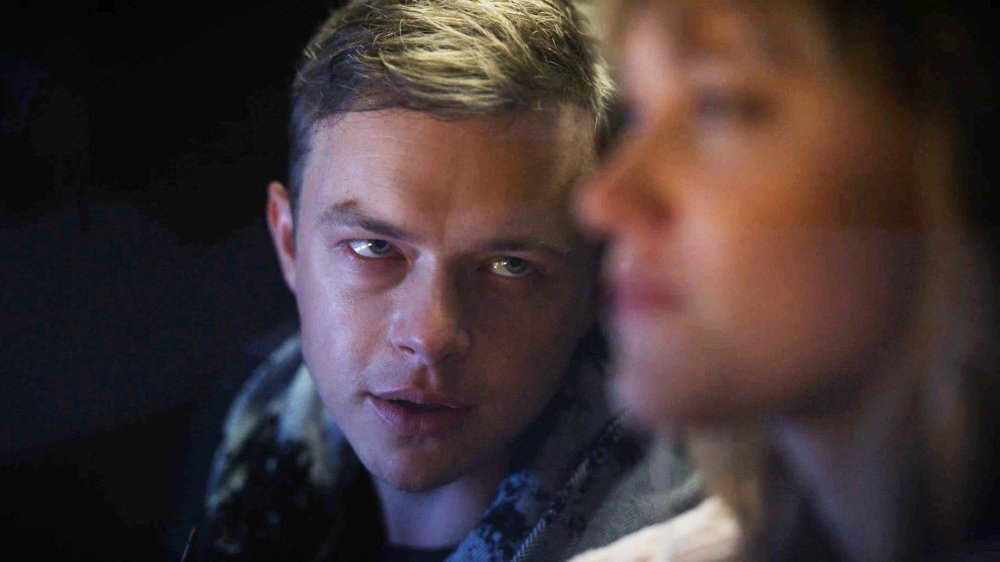 Quibi
This content was paid for by Quibi and created by Looper.
Among the wide range of original programs that the new short-form streaming service Quibi has to offer — from comedies like Dummy to intense actioners like Most Dangerous Game — a true standout is The Stranger. A horror series based around a ride-sharing transaction gone wrong, creator Veena Sud's The Stranger stars Dane DeHaan as Carl E., the psychotic killer at the center of the terror.
On The Stranger, which consists of 13 episodes that document each hour from 7 PM one evening to 7 AM the following morning, DeHaan's Carl gets in the car of Maika Monroe's Clare, a driver for a ride-share service called Orbit. Little does Clare know at first that Carl is a chilling, calculating murderer who's about to make her life an absolute nightmare. DeHaan, whom you may recognize from The Amazing Spider-Man 2 or Valerian and the City of a Thousand Planets, pulls off the role impressively. 
DeHaan's turn as Carl E. alone makes The Stranger worth watching, but one has to consider why the actor signed on to play such a terrifying character in the first place. What could be so endearing about a meticulous murderer that a bonafide star would jump at the chance to fill his shoes? Thankfully for those curious (or worried), DeHaan shed some light on what made Carl stand out to him, and why he was interested in bringing him to life. 
Dane DeHaan was intrigued by Carl E.'s motives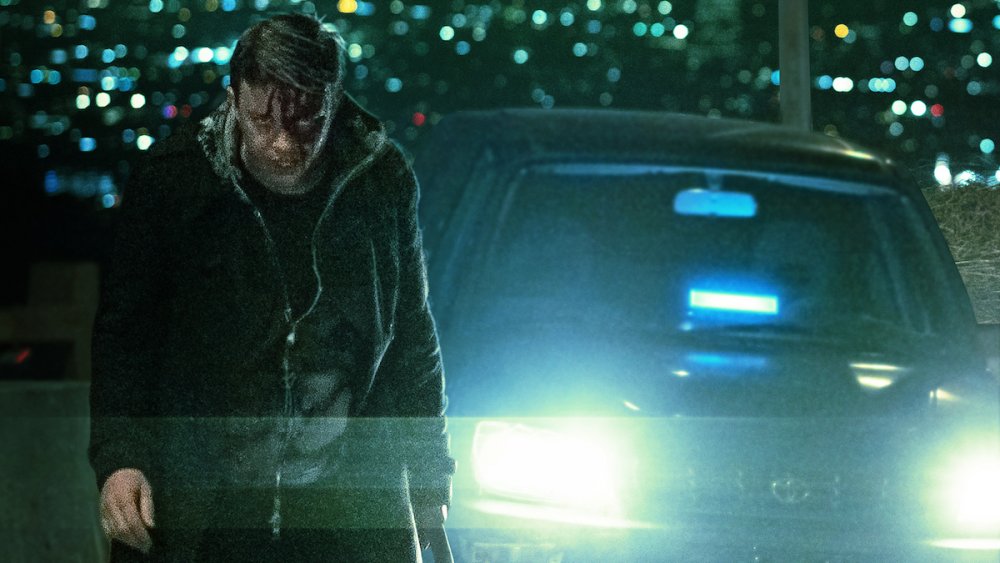 Quibi
The biggest thing about The Stranger's Carl E. that DeHaan's eye was his complexity. As the actor explained in an April 2020 interview with Collider, he was intrigued to delve deep into the dark role, fleshing out the character as much as he could and digging through the many layers of Carl's characterization in hopes of ultimately discovering the motivations behind his actions.  
"I just think he really fascinated me. I remember when I first read [the script for The Stranger], I think I only had like the first, maybe let's say five episodes, so I didn't understand why he was doing what he was doing. That was my main question that I had with Veena and in my conversations with her. [...] Why is this guy doing these things?" DeHaan told Collider. "In the series itself, you really learn a lot about this guy as the series goes along and his motivations are quite fascinating. They just make a lot of sense. And for me, I learned a lot about different things, algorithms, all sorts of things to why this guy's doing what he's doing."
In trying to understand Carl and make him a more well-rounded character, DeHaan sought to distance him from Hollywood's cookie-cutter villains. "He turned out to be much more fleshed-out character than just your stereotypical evil guy that he seems like in the first few episodes," said DeHaan. 
The Stranger's Carl E. was right up Dane Dehaan's performative alley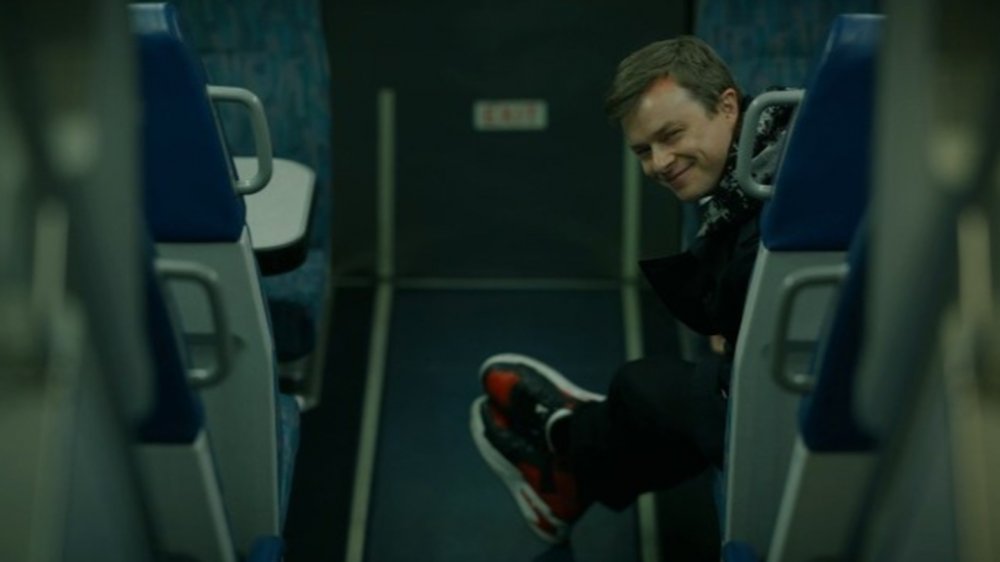 Quibi
While playing a dangerous and untrustworthy character like Carl E. takes a bit of a leap of faith on the actor's part, this dark and deadly performance isn't off-brand for DeHaan, who has made a career out of portraying similar characters. One of his most high-profile runs as a bad guy was the Green Goblin in The Amazing Spider-Man 2, but DeHaan has changed quite a bit since that movie debuted in 2014, particularly in terms of his worldview. The actor entered the role with a fresh perspective that views morality not as black or white but as varying shades of gray.
"I've played [...] a lot of kind of darker characters, a handful of bad guys and stuff like that, but everybody still has their own motivation. A lot of times these guys are just the most interesting and fun to play. I think with Carl E., I hadn't played a bad guy in a while, and this was kind of the first one I had played [...] since my worldview had changed and I no longer was coming from it with this theory that everyone in life has great motivation and is at their core a good person that thinks they're doing the right thing," DeHaan explained to Collider. "I think in the last couple of years, I've come to understand that there are evil people in this world that just do bad things because they're bad people. And I think that helped inform Carl, and that's a unique point of view that I didn't have certainly with the last bad guy I played."
Dane DeHaan understands Carl E.'s function on The Stranger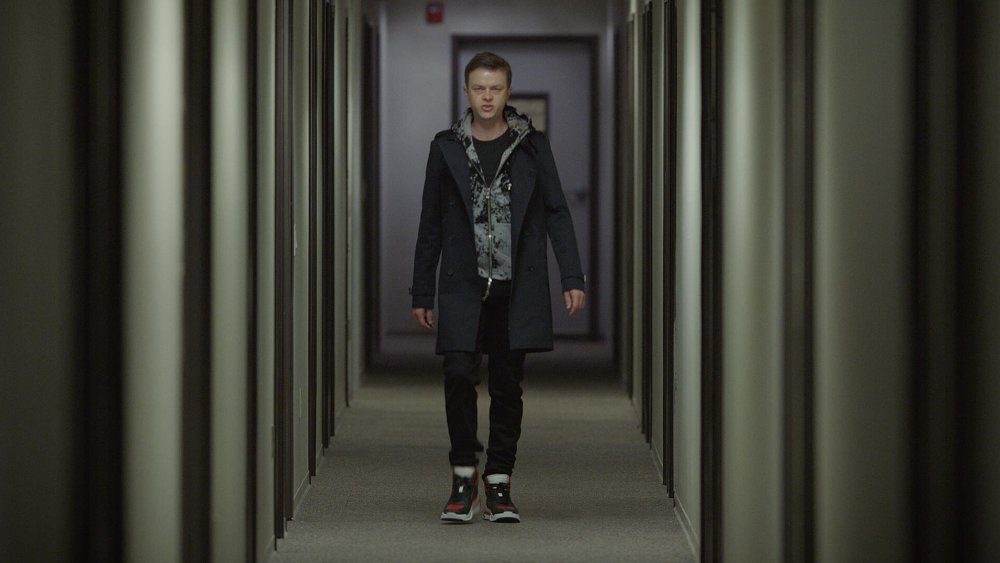 Quibi
DeHaan has been and continues to be candid about his awareness of the function characters like Carl E. have — he told Collider that there are "aspects of Carl E. that are like incel-y and men's rights activist-y" — and noted that there's something to be said about the context in which these characters appear. For example, DeHaan noted that Carl E. on The Stranger is different than, say, Arthur Fleck from Joker. 
"The Stranger is more entertainment. It's horror with this self-awareness to it that's been built for Quibi. It's not necessarily this in-depth realistic look into, I don't know, someone like the Joker," he stated. "Really, within the context of The Stranger, in more of a pop culture entertainment, [it's horror in a] 'have fun and get scared watching on your phone' kind of way."
At the end of the day, The Stranger is a work of fiction at its core — not any kind of advisement against using ride-sharing services in your regular life out of fear of running into a Carl E.
All 13 episodes of The Stranger are currently streaming exclusively on Quibi.