How Dane DeHaan Got Ready For His Intense Scenes In The Stranger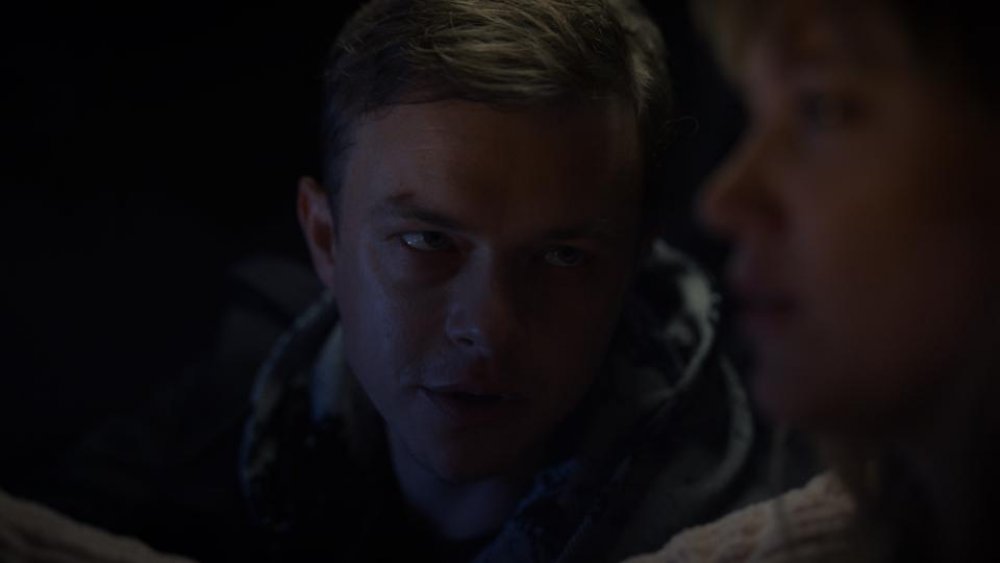 Quibi
This content was paid for by Quibi and created by Looper.
The Stranger, brought to our smartphone screens by Veena Sud, acclaimed showrunner behind the Emmy-nominated series The Killing, joins Most Dangerous Game as the first run of thrillers among Quibi's launch catalog. Dane DeHaan stars as Carl, the unhinged stalker overshadowing Claire (Maika Monroe) after she uproots her life in the Midwest to pursue her dream of living as a writer in Los Angeles. It's certainly not DeHaan's first turn as an unsavory character, but the shorter media format in which Quibi operates means putting extra intensity into each of the so-called "chapters" which reveal the story of The Stranger.
The whole experience was a new one not just for the actor, but for everyone attached to the production. For instance, scenes required extra coverage to accommodate both vertical and horizontal video settings on smartphones, as DeHaan explained to Collider: "This was I think everybody's first adventure into doing a Quibi and with a Quibi just comes more coverage because the [Director of Photography] is thinking of the vertical and the horizontal frame, you know? So I think our DP did an awesome job in taking advantage of that."
Long takes require extra concentration, and re-energizing when that focus is broken isn't always easy. Preparing for this challenge took extra effort — let's take a look at what that meant for DeHaan and his role in The Stranger.
Hyping up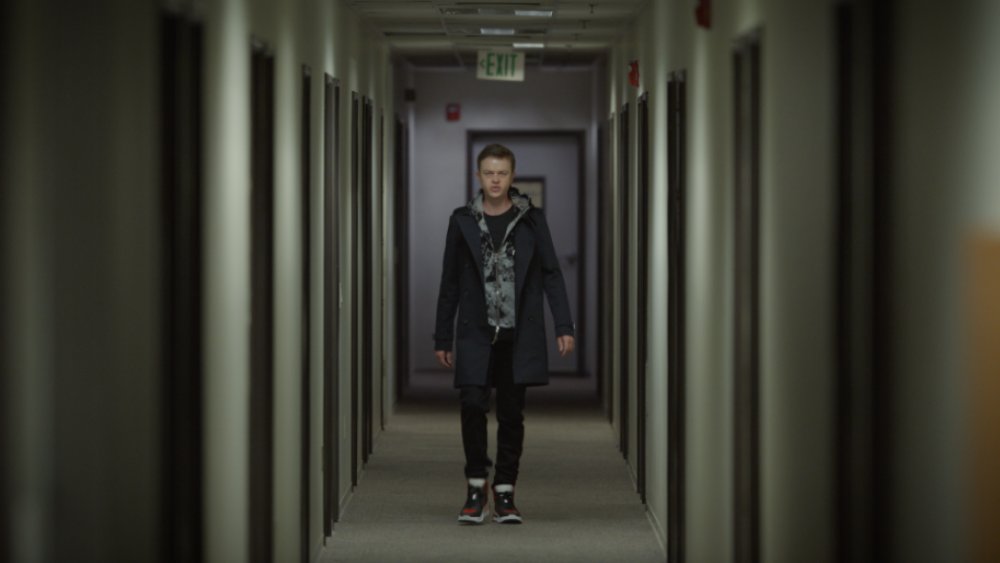 Quibi
At its heart, The Stranger is one long chase scenario, and DeHaan's character is single-minded in his pursuit. But there's never any rush so much as there is a slow and steady hunt, and DeHaan felt it best to hype himself up on adrenaline before shooting. Intensity can't be faked, after all. He described it to Yahoo!'s BUILD series as creating a "strong moment" as his "jumping off point" just before the take. That meant running laps, performing push-ups and burpees, and even simply screaming to synthesize that emotional peak and turn it into smoldering malice and a sense of unstoppable force for the camera.
This, of course, might have been a little bizarre to do in front of the entire crew and his co-star, but DeHaan wasn't fussed when asked about that potential for awkwardness. "You have to do your job, you know?" he shrugged. "And you can't be so concerned about, like, other people's feelings in situations like that. Not that I'm doing things that are gonna offend people, but if people think it's weird... we all have a responsibility, here." Responsible and effective. 
Besides, DeHaan giving a bit of a shout before action is called is hardly the strangest or most extreme witnessing of method acting we've ever heard of, and likely any crew member can recall. Everybody needs a headspace to work in.
Brushing up on math for characterization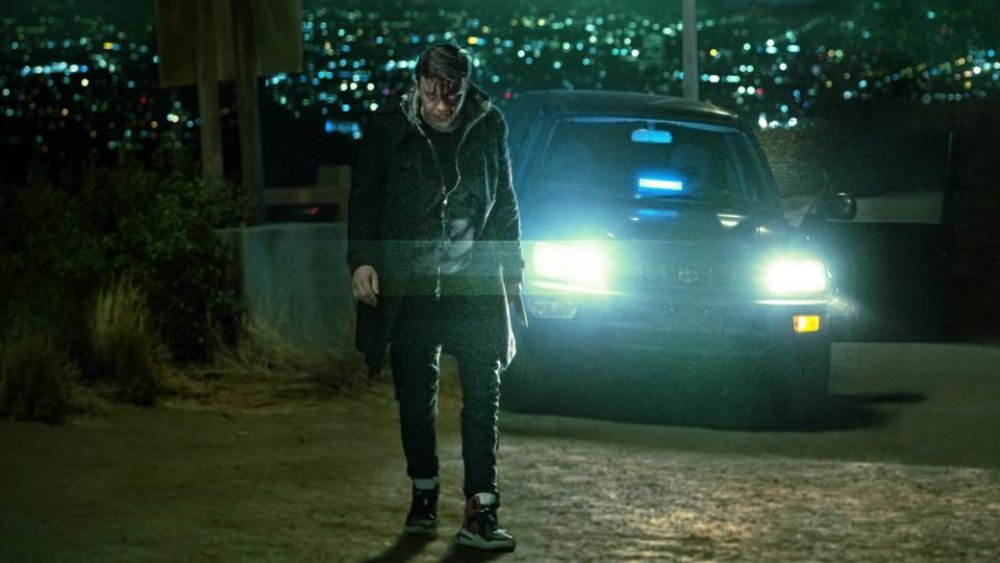 Quibi
The Stranger is partially a tale about the gaslighting of abused women, but it is also a parable about individual surveillance and gender politics in our modern era as well. DeHaan describes his character as "incel-y" and that his motivations for terrorizing Claire are rooted heavily in zero-sum games of statistics and algorithms determining the fates of people his character sees as lesser than him. He took time to learn about both concepts in preparation for the role, particularly because he feels his views regarding evil people and acts had changed in the past few years. "I no longer was coming from it with this theory that everyone in life has great motivation and is at their core a good person that thinks they're doing the right thing," he explained. "I think in the last couple of years I've come to understand that there are evil people in this world that just do bad things because they're bad people. And I think that helped inform Carl and that's a unique point of view that I didn't have certainly with the last bad guy I played." 
Every role requires a lot of thought before an actor hits the set, but DeHaan has ended up at a rather different place than is usual for our current fascination in our media with bad boys, anti-heroes, and sympathetic villains — Carl is irredeemable and cruel for the sake of it. A morally binary villain defining himself and his world by those same absolute terms. Can Claire overcome his cruel arithmetic and escape from The Stranger? You'll learn through every minute of high-octane tension now available on Quibi.