Something Exciting Is Coming For Justice League Fans This Weekend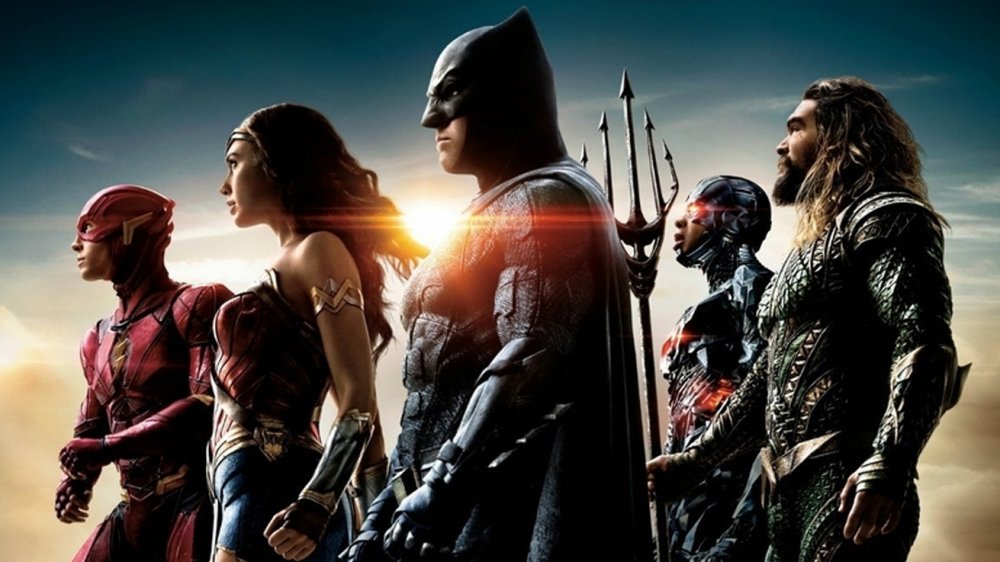 Warner Bros./DC Films
Calling all fans of the Justice League: A certain Mr. Snyder has a little surprise for you.
In a recent conversation with YouTube channel Beyond the Trailer, Snyder revealed that he will likely give audiences another sneak peek at Zack Snyder's Justice League, his near-mythic upcoming director's cut of the 2017 film, at this weekend's Justice Con.
A very brief refresher: Avengers director Joss Whedon was brought in to finish Justice League when Snyder was forced to depart midway through production due to a family tragedy. Whedon took figurative axes, blowtorches, and baseball bats to Snyder's version of the flick. Fans have been clamoring to see Snyder's cut ever since, and earlier this year, HBO Max revealed that it will spend upwards of $30 million to let let Snyder complete his vision, which will debut on the streamer next year.
The director's first brief teaser gave us Diana of Themyscira (Gal Gadot) discovering an ancient link between the Mother Boxes, sentient and all-powerful devices that enable (among other things) interstellar and interdimensional travel, and the villainous intergalactic warlord Darkseid, who wasn't featured in Whedon's cut of the film at all. What will this latest tease reveal? Snyder could barely keep himself from spilling the beans — but, alas, he managed to stop talking before he said too much. 
"I may show a clip. And it is a small clip," Snyder said on Beyond the Trailer. "It may be a small clip. And also, maybe there's another tiny little announcement, just a little thing, for the fans. The clip is... gonna be fun."
Well, that sure doesn't tell us much. Fortunately, we like surprises — and when it comes to Zack Snyder's Justice League, we'll take any morsel of information we can get.
Zack Snyder's Justice League: Movie or miniseries?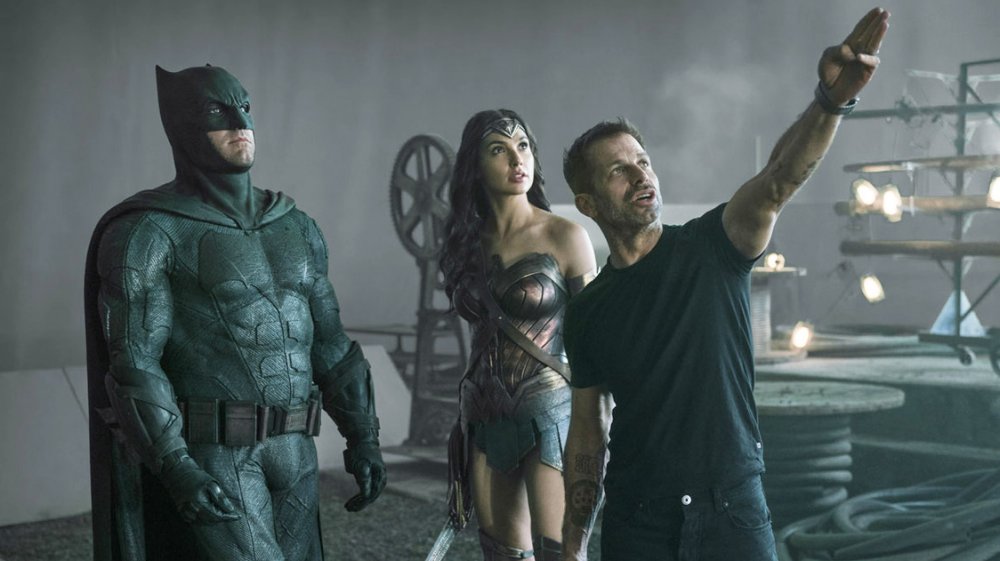 Warner Bros./DC Films
One of Whedon's apparent mandates from studio Warner Bros. was to bring Justice League in at 120 minutes flat, which he did — at the expense of plot and characterization. It's known, for example, that Ray Fisher's Cyborg has a much beefier role in Snyder's version, that Darkseid will reveal himself, and that the climactic third act will be quite different from Whedon's cut. Snyder has said in the past that the cut he initially turned in to Warner Bros. ran 214 minutes, or nearly three and a half hours, and that his assembly cut (which typically contains footage destined for the cutting room floor) ran almost five hours (via ComicBook.com). 
This raises the question of whether Zack Snyder's Justice League will be presented as a feature or in miniseries format. Snyder and his wife Deborah, a producer on the film, are currently knee-deep in editing the project ... as well as revising the score, overseeing new visual effects, and recording additional dialogue with the original cast. Snyder has indicated that when the dust settles, his final cut of Justice League could push four hours, which could make for six "episodes" of roughly 40 minutes each (via The Hollywood Reporter).
This seems like a fairly likely outcome, although the Snyders likely won't make a final decision until their work is completed. Their excitement to complete Zack's vision, though, is obvious — and we're glad that it's manifesting itself in the form of new material that they just can't keep from sharing with us. Justice Con will take place July 25 and 26, 2020 on the event's YouTube channel; Snyder is scheduled to take the spotlight at 5:30 PM ET.