The Weird Reason Tenet Is Still Coming Out In July 2020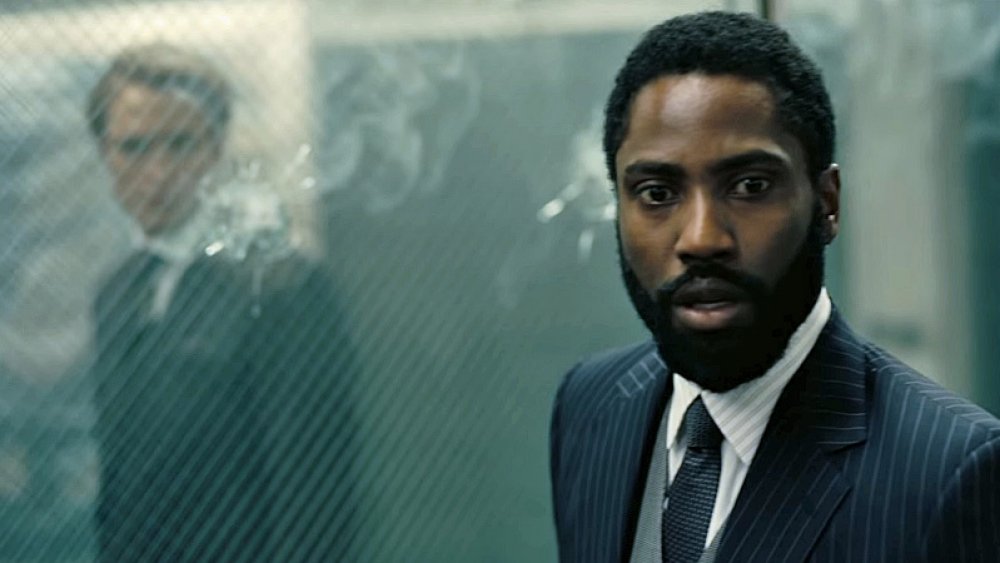 Warner Bros.
Tenet, Christopher Nolan's latest thriller, is set to show in newly reopened theaters that have been shuttered for months. Its initial July 17, 2020 release date was pushed back two weeks to July 31, 2020 — but July is still July, right? As popular as Nolan is as a filmmaker, it's no less of a gambit to be one of the first in line (after the North American release of the Mulan remake) to get people back in theater seats. Warner Bros. knows it, and is understandably hesitant to do so, according to reporting from The New York Times.
The outlet reports that Warner Bros. executives have been "concerned" about the investment to Tenet in recent weeks, and were "leaning in favor of postponement" further than July 2020. Nolan, on the other hand, is described as being "more eager to press ahead." Conversations between the filmmaker and Warner Bros. resulted in a "fraught moment," leaving the studio to essentially bend to Nolan's wants and stick to releasing Tenet this summer. "Nolan is a proven moneymaker, and the studio wants to keep him happy," The New York Times' report reads. Basically, the big reason why Tenet is still coming out in July is because Warner Bros. doesn't want to upset Nolan, whose film has the potential to bring in a lot of money.
Given his directorial stylings, it's not terribly surprising to hear that Nolan is reportedly insistent on offering Tenet first as a big-screen event sooner rather than later; all of his movies are scaled to an immersive experience that only the theater can provide. We don't know much about Tenet, but we know well enough that it will feature reverse timelines — and considering the director's penchant for also insisting on using practical effects as often as possible, Tenet can only be exquisitely expensive given those slick car stunts in the trailers.
Additionally, Nolan has had every one of his movies made by Syncopy — his production studio that first released Batman Begins in 2005 — and distributed by Warner Bros., so the studio is obliged to hear the appeals of one of its directorial crown jewels. These are unprecedented times, and nobody is sure what will or won't work for releasing films over the next eight to 12 months. Tenet represents particularly large-scale financial risks, which only feel appropriate given the similarly-grandiose stories Nolan tells.
A hefty bottom line to meet with Tenet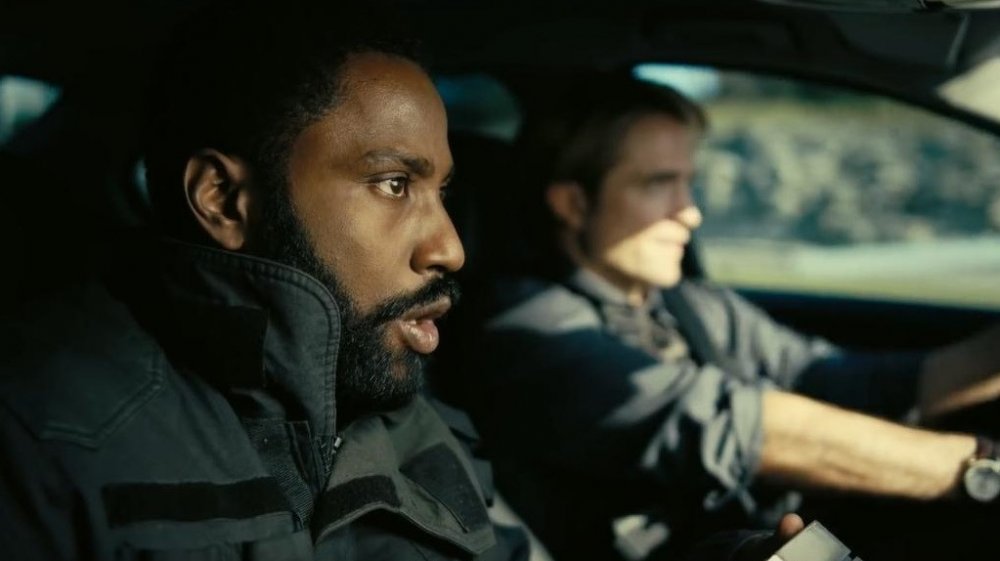 Warner Bros.
Warner Bros. has plenty of reasons to balk in the face of Tenet being the first major movie to greet audiences in theaters — 225 million of them, in fact. The production budget for the film, which short of the caped crusader trilogy film The Dark Knight Rises, is the most expensive Nolan joint to date, with a reported production budget of $225 million. This is an original film, though, so a studio underwriting that much money for a non-franchise film was a big deal to begin with. When Tenet was greenlit years ago to go gallivanting across the globe, filming on-location in multiple countries, Warner Bros. didn't have much of a care in the world over the eventual box office take, since Nolan has been a reliable moneymaker for a decade. All the quality cinema in the universe, however, won't necessarily overcome that audience's skittishness over being in crowds again.
On top of that, most theaters will be reopening with their own and/or state-imposed limitations on how many tickets can be sold per showing, essentially guaranteeing that the opening weekend must have a revenue projection magnitudes lower than it would have been if the movie were released a year ago. In addition to Tenet, Warner Bros. is also issuing a re-release of Inception to theaters before Tenet's release, possibly to hedge that aforementioned bet as well as give theaters desperately needed content to run.
Theaters certainly won't turn their nose up at the opportunity to run a blockbuster. AMC and Cinemark have reported substantial losses in the first quarter of 2020, which was expected given the fact they both have been shuttered since mid-March. Both have made statements that they are focused on their future staged reopening plans. They may be ready and the studio may also be despite some nervousness, but only time and the box office will tell if it was the wisest decision.