Why Nile Freeman From The Old Guard Looks So Familiar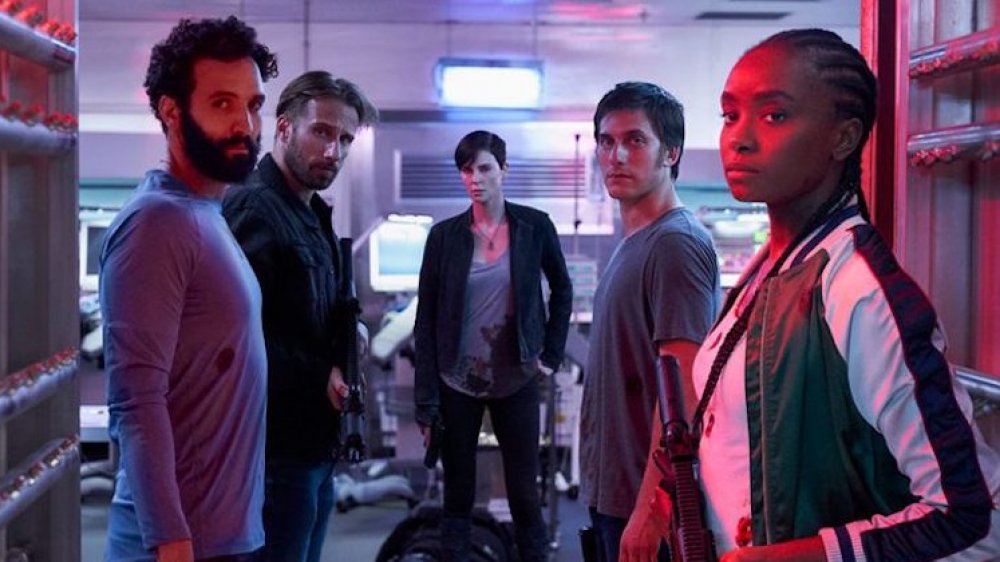 Netflix
Fans of heady, action-packed superhero fare take note, 'cause Netflix is out to change the super game with their big-budget adaptation of Image Comics' The Old Guard. Based on Greg Rucka's limited-run graphic novel, The Old Guard tells the story of a covert group of mercenaries who protect mankind from all manner of potential dangers. They do so with uncommon skill and tenacity because they are, in fact, immortal. When a new immortal being awakens, trouble quickly finds the team as it becomes clear humanity has discovered their secret. So begins "The Old Guard's" fight to protect themselves from those who seek to replicate, weaponize, and eventually monetize immortality itself. 
The new film was adapted for Netflix by creator Greg Rucka (TV's Stumptown), is being directed by Gina Prince-Bythewood (Love & Basketball and Beyond the Lights), and is set to land on Netflix in July of 2020. When it does, The Old Guard is certain to add some blockbuster flavor to a summer movie season that, for obvious reasons, will be seriously lacking in such bombastic delights. The film will also find a seriously impressive cast of indie-minded actors bringing the immortal clan's adventures to life, with Charlize Theron, Chiwetel Ejiofor, Matthias Schoenaerts, and Harry Melling joining in the action.
That impressive crew will appear opposite an up-and-coming actor whose face is certain to look more than a little familiar to the indie film set. The actor in question is set to portray the team's newly "awakened" member, Nile Freeman, in The Old Guard. Her name is Kiki Layne, and though she's only been around for a couple of years, she's already got a handful of impressive projects to her credit. Here's why Nile Freeman from The Old Guard looks so familiar.
Kiki Layne found love and heartache in If Beale Street Could Talk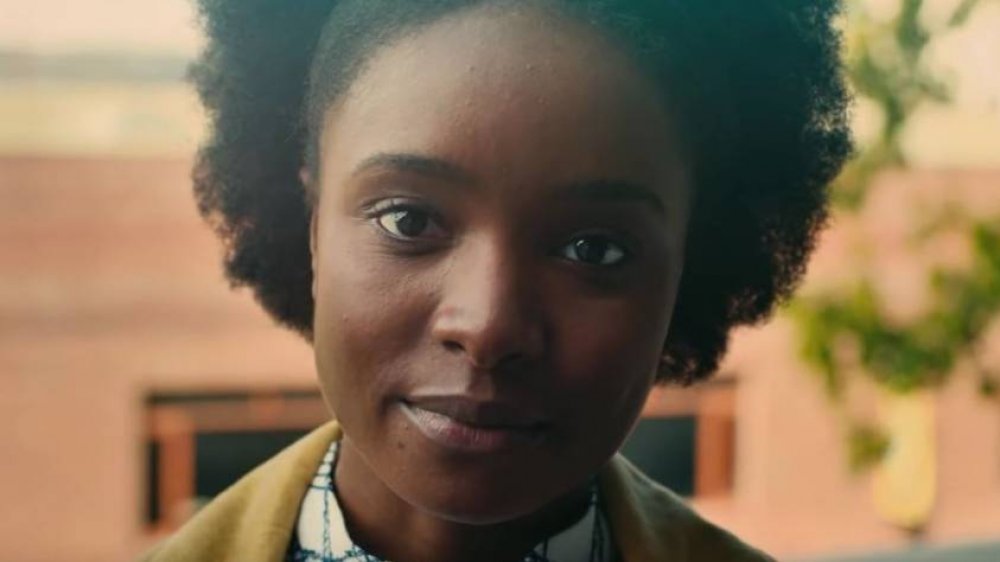 Annapurna Pictures
We weren't kidding when we said Kiki Layne hasn't been around very long. The actor just earned her first legit screen credit in 2016 with a one-off appearance on NBC's long-running medical drama Chicago Med. It didn't take long, though, for Hollywood to catch up with Layne's obvious talent. In fact, she got a career-changing break in 2018, when writer-director Barry Jenkins, fresh off an Oscar win for 2016's magnificent Moonlight, cast her in the lead role for his follow-up film, If Beale Street Could Talk.
Adapted from James Baldwin's beloved book of the same name, If Beale Street Could Talk tells the story of Tish (Layne) and Fonny (Stephen James), an African-American couple whose idyllic romance in 1970s Harlem is upended by Fonny's arrest for a crime he couldn't have committed. Matters are complicated further by the fact that Tish has recently found out she's pregnant with Fonny's child. What follows is a harrowing, wildly romantic tale of love and devotion that finds Tish leaning on her family and community in a desperate fight to free Fonny from bondage – a fight that ultimately finds a deeply corrupt, racially unjust system bending, but never quite breaking the spirits of everyone involved.
If Beale Street Could Talk was released to wide critical praise in 2018, and earned a Best Supporting Actress Oscar for Layne's co-star, Regina King. Though the film never really found its audience through theatrical release, If Beale Street Could Talk has continued to garner fans on streaming and VOD platforms in the years since. In turn, it's more than proven Kiki Layne to be a legitimate star on the rise. 
Kiki Layne found more heartache in a modern retelling of Native Son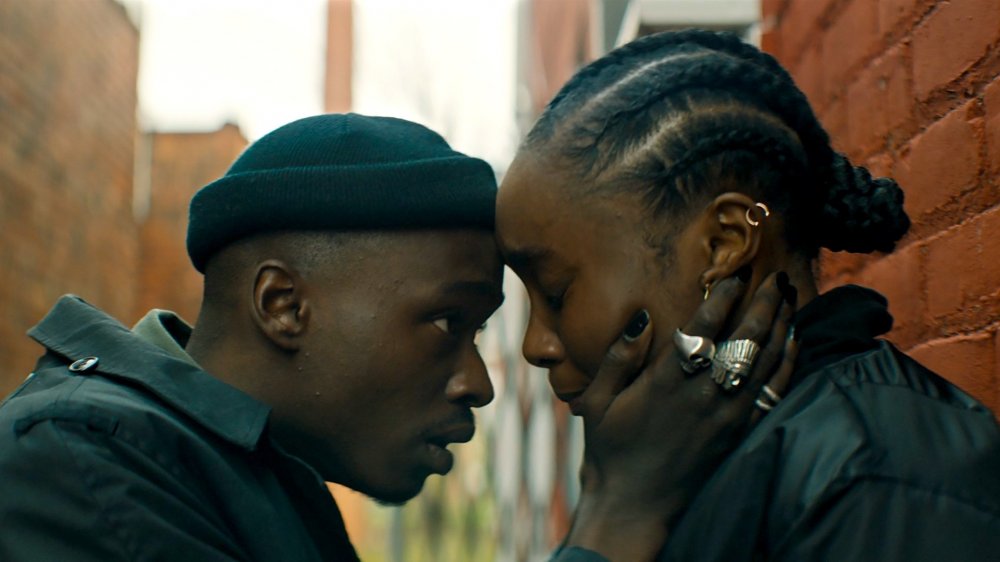 HBO
After stealing the hearts of cineastes the world over with a star-making turn in If Beale Street Could Talk, Kiki Layne quickly signed up to appear in another adaptation of beloved novel about the African-American experience. This one also found her character suffering a particularly brutal sort of heartache in the wake of an unforeseen tragedy. The novel in question is Richard Wright's iconic tale of social inequality, Native Son. Where Baldwin's If Beale Street Could Talk found a twinge of hope in the human spirit, Wright's traumatizing tale of a young man with nowhere to turn ultimately breaks the spirits of any- and everyone who enters its narrative.
Adapted by Suzi-Lori Parks and directed with simmering immediacy by first-timer Rashid Jones, Native Son finds Wright's tale transported to modern-day Chicago, where it lands with no less dramatic impact. For the uninitiated, Native Son follows the travails of Bigger Thomas (Ashton Sanders), who, after taking a job as a live-in chauffeur for a high-powered businessman, begins to think he's gotten his life on track for the first time. Sadly, Bigger's fortunes turn when, through a calamitous error in judgement, he ends up killing the daughter of his employers and finds himself on the run from the law.
Bigger initially finds solace in the arms of his loving girlfriend, Bessie (played with tragic zeal by Kiki Layne), until she urges him to turn himself in. From that moment, matters go from bad to unimaginably worse for Bigger. If you want to find out how this brutally incisive tale of cause and effect in modern America ends, we wholly encourage you to watch Native Son for yourself. Just know it'll likely leave you shaken to your very core.
Kiki Layne fought an alien occupation in Captive State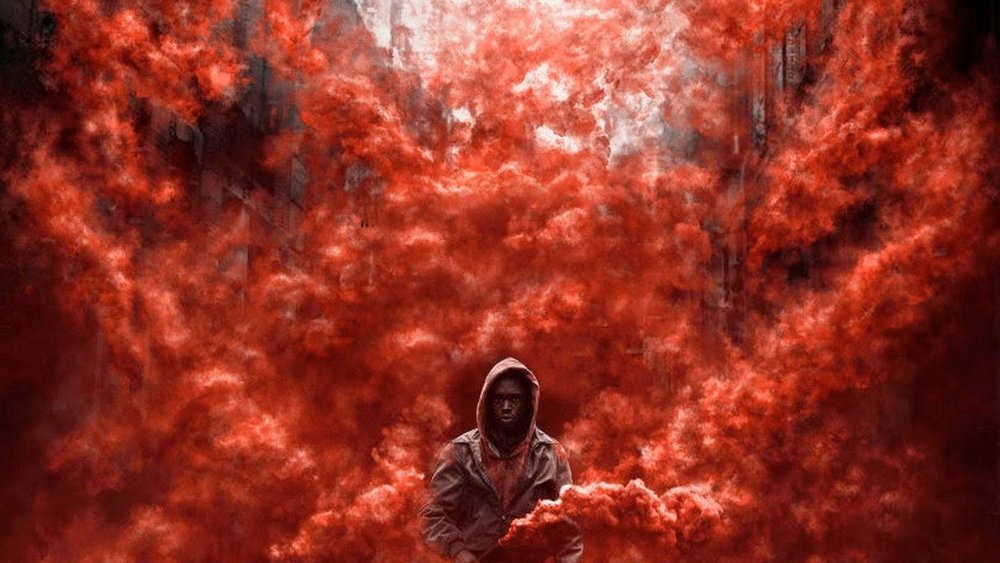 Focus Features
While Netflix's The Old Guard will certainly serve as Kiki Layne's biggest movie to-date (at least in terms of scale), it's hardly the young actor's first foray into big-time filmmaking. Oddly enough, Layne's first go at the big time also came opposite her Native Son co-star Ashton Sanders. 
That film was 2019's underrated sci-fi bonanza Captive State, and found Layne trying to survive in a world in which aliens invaded, and quickly conquered, Earth. Ten years after their arrival, the beings continue to occupy the planet, a fact that has split mankind between those who collaborate with their occupiers and those who openly defy them. Sanders' Gabriel is among the defiant ones, and ultimately finds himself at the center of an elaborate plan to free mankind from captivity. Part sci-fi spectacle and part searing indictment of the world's current political-slash-social climate, Captive State was released to middling reviews, and unfortunately failed to find an audience in its brief theatrical release. As such, the film ultimately went down as one of 2019's bigger box office bombs.
That's a genuine shame, because even if Captive State never quite gets where it wants to go in terms of combining spectacle with social commentary, the film is still a stylish, endlessly intriguing look at the nature of tyranny, the cruelty of compliance, and the power of resistance. It also happens to feature wining performances from Sanders, John Goodman, Vera Farmiga, and a slew of other impressive actors; including Kiki Layne, who more than leaves her mark on Captive State as Carrie in spite of the character's frustratingly brief screen time.