Tiger King Fans Just Got Amazing News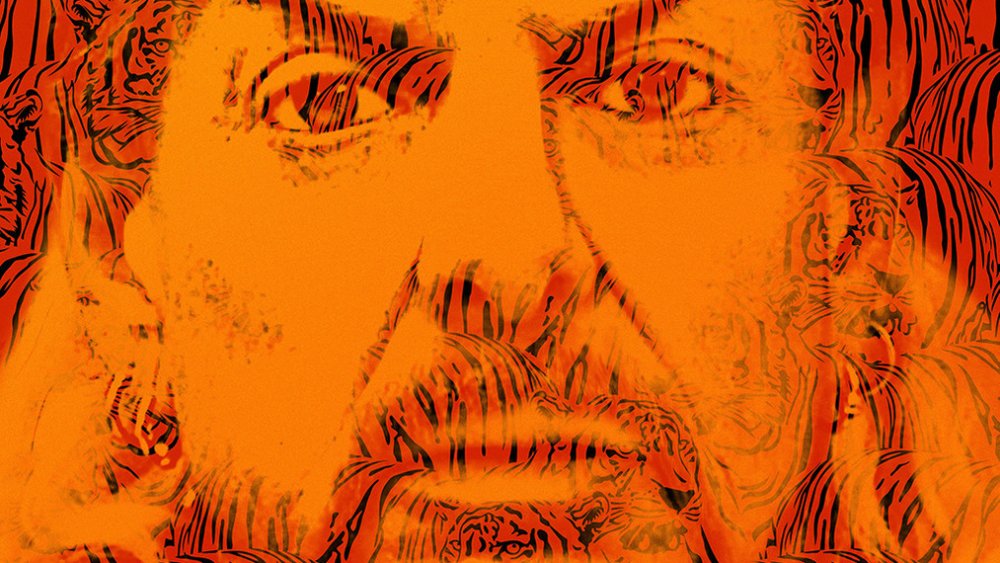 Netflix
Tiger King mania isn't over.
Cable network Animal Planet is getting set to air a new documentary, Surviving Joe Exotic, which centers on the animals rescued from Oklahoma's Greater Wynnewood Exotic Animal Park, the unlicensed zoo formerly owned by the titular big cat enthusiast. The doc will air on July 25.
In case you have selective amnesia or slept through all of March and April 2020, the documentary miniseries Tiger King took the entire internet by storm when it premiered on Netflix earlier this year. In those early days of the COVID-19 pandemic and shelter-in-place orders, folks were looking for a diversion — and did they ever find one in the person of Joseph Allen Maldonado-Passage, professionally known as Joe Exotic, one of the weirdest men to ever grace our TV screens. While introducing a host of other, er, colorful characters from the world of unlicensed zoos — such as Bhagavan "Doc" Antle, who applies a bizarrely cultish mentality to the running of his facility, and Exotic's multiple husbands — its main focus was on the extremely antagonistic relationship between Exotic and Carole Baskin, the owner of Florida's Big Cat Rescue and a woman who may have a skeleton or two in her closet. The series got extremely weird, and it dominated the pop culture conversation for weeks, becoming one of Netflix's most popular releases ever.
Surviving Joe Exotic will shift its focus away from the man himself, as he is currently in prison for attempting to hire someone to murder Baskin (we told you it got weird), although it will feature a short interview with him filmed by Animal Planet before his incarceration. It will deal mainly with the animals, some which have been mistreated or are disabled, who have found new homes in the wake of Exotic's legal troubles. Several of Exotic's old employees (such as Saff Saffery, who lost an arm in an on-premises tiger attack) will also appear (via The Hollywood Reporter).
There's plenty more Tiger King-related media coming your way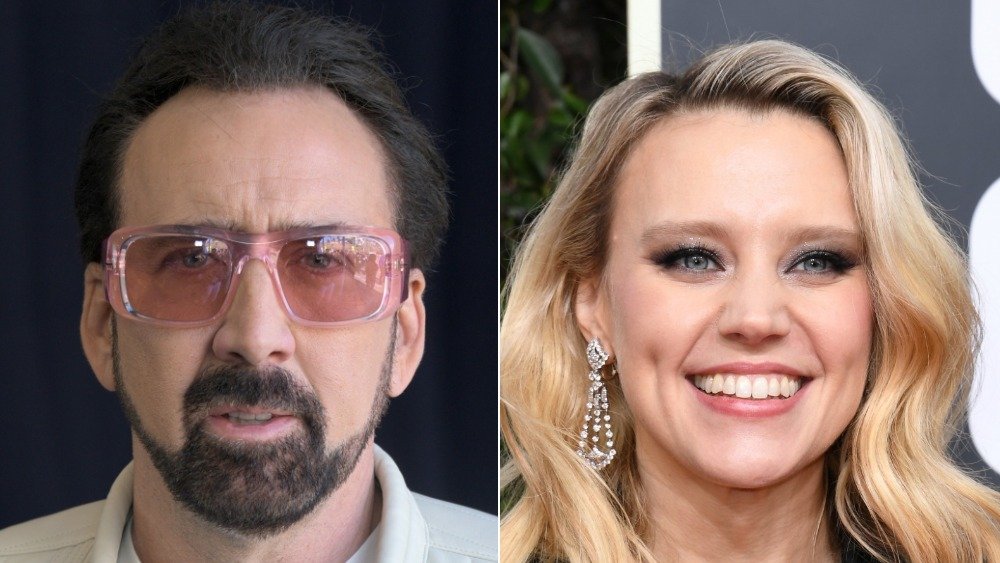 Araya Diaz, Jon Kopaloff/Getty Images
Now, we know what you're thinking. "That sounds pretty cool, Looper," you might say, "but it would be even cooler if there were, say, four more Tiger King-related projects in the works." Well, we've got more good news.
First, Animal Planet's doc isn't the only one in the pipeline. Cabler Investigation Discovery has its own, titled Investigating the Strange World of Joe Exotic, in development — and as the title indicates, it'll be much more Joe-centric. In addition to digging for more salacious personal details on the man from friends and acquaintances, ID states that the doc will attempt to answer the burning question of whether Baskin — as Exotic has repeatedly asserted, at times in song — had anything to do with the suspicious disappearance of her husband, Don Lewis, who vanished in 1997.

Speaking of Baskin, it's also been announced that a limited series centered on her is in development from Universal Content Productions, with the hilarious Kate McKinnon producing and starring. No title has been announced, and the series hasn't yet found a network or streaming home — but that shouldn't be an issue for a similar, also untitled series in the works from CBS Television Studios, which will star (get ready for it) Nicolas Cage as Exotic. Given the subject matter, streamer CBS All Access seems like a likely landing place for that project.
Finally, American Horror Story creator and super-producer Ryan Murphy has been kicking around his own take on the sordid tale, which would star Rob Lowe. Thus far, there's no word on whether he intends to develop the project as a series or a feature, and it has yet to find a platform.
The Tiger King story continues to develop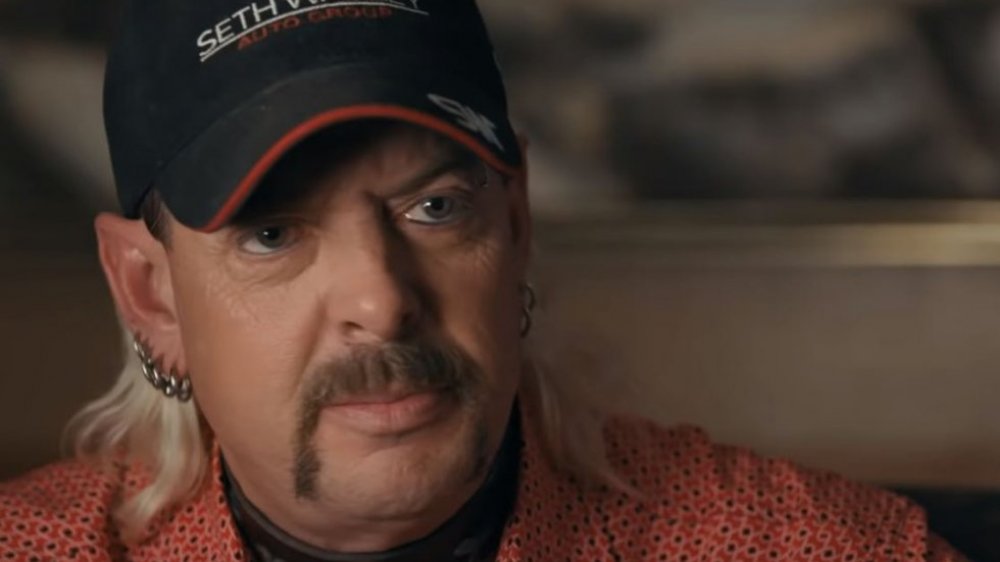 Netflix
All of these projects vying for the hearts and minds of the Tiger King fandom will have some moving targets to hit, because the travails of Exotic, Baskin, and the other involved parties are ongoing. Like we mentioned, Exotic himself is serving a 22-year federal prison sentence for murder for hire, in addition to animal abuse (via Washington Post). His troubles somehow didn't end there; after having been found guilty of copyright infringement for copying the logo of Baskin's facility in 2011, Exotic was ordered to pay up to the tune of $1 million. He was largely able to avoid satisfying this judgment until he went to prison — but in June 2020, his beloved zoo was handed over lock, stock, and barrel to his old rival, with its current owner (and former Exotic business partner) Jeff Lowe ordered to vacate the premises and take all of the animals on site with him (via CNN).
That mass exodus appears to have been the impetus for Surviving Joe Exotic, and while we're interested to see what became of all of those majestic tigers that allegedly suffered for years under their old handler, we must admit that we're even more excited to see what juicy tidbits of info the doc will offer up by way of conversations with Exotic's associates. As anyone who watched Tiger King knows, it's an endlessly fascinating story precisely because just when you think it's gotten as weird as it's going to get, you're proven definitively wrong. Somehow, we get the feeling that there are many more layers of weirdness still waiting to be peeled back — and we are so here for it.
Surviving Joe Exotic airs on Animal Planet Saturday, July 25, at 10:00 PM EST.