Chris Evans Leaves Heartwarming Message For 6-Year-Old Superhero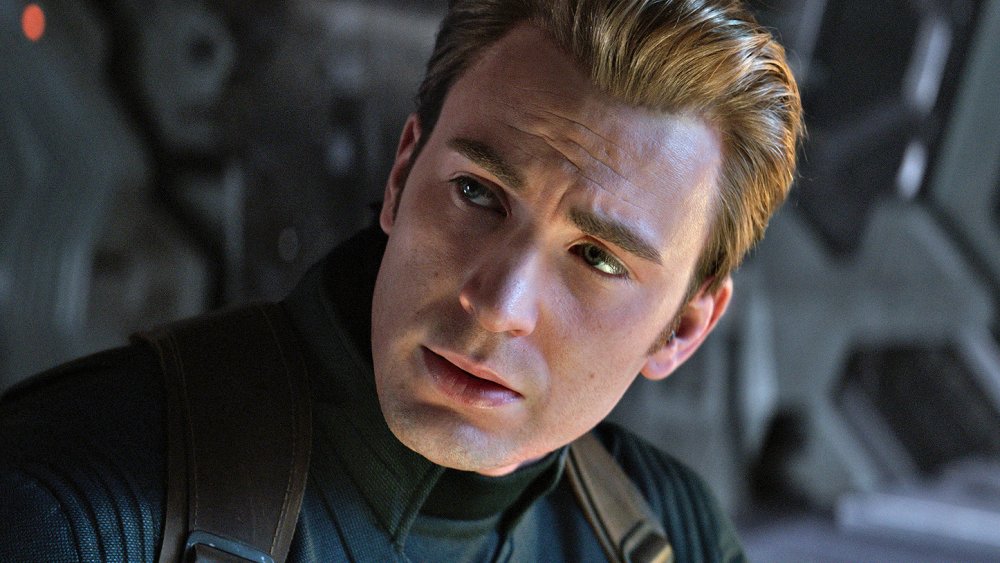 Disney/Marvel Studios
Move over, Sam. Have a seat, Clint. Make way for Bridger Walker.
A six-year-old Wyoming boy is being hailed as a hero after placing himself in harm's way to save his four-year-old sister from an attacking dog. And it isn't just the local community rallying around Bridger Walker — a few Avengers have taken notice as well.
Bridger's aunt, Nikki, posted an account of Bridger's selfless act on her Instagram. She wrote that on July 9, 2020 Bridger's little sister was charged by a neighbor's dog, and the boy did what many full-grown folks might not have the courage to do: He stood directly between the dog and his sister, sustaining multiple bite wounds to his face and head. When the dog didn't back off, Bridger grabbed his sister's hand and ran, guiding her to safety. Asked by his father why he did what he did, Bridger responded with words that we can literally hear coming out of Steve Rogers' mouth: "If someone was going to die, I thought it should be me."
Nikki Walker wrote that Bridger's wounds would later require around 90 stitches, and that after several days in the hospital, he was resting at home. As the little hero apparently has a love for superheroes, Nikki tagged several of Marvel's stars in her posts. She also asked those who might want to help comfort Bridger during his recovery to send along some "cool rocks" to a P.O. box in Cheyenne, Wyoming – because the only thing he loves almost as much as crime-fighting is geology.
It wasn't long before Nikki's second post about the situation went super-viral. As of this writing, it's garnered over 1.1 million likes and a truckload of comments. It also caught the attention of a few of Bridger's heroes, including Chris Evans, Mark Ruffalo, and more.
The stars came out to cheer on Bridger's recovery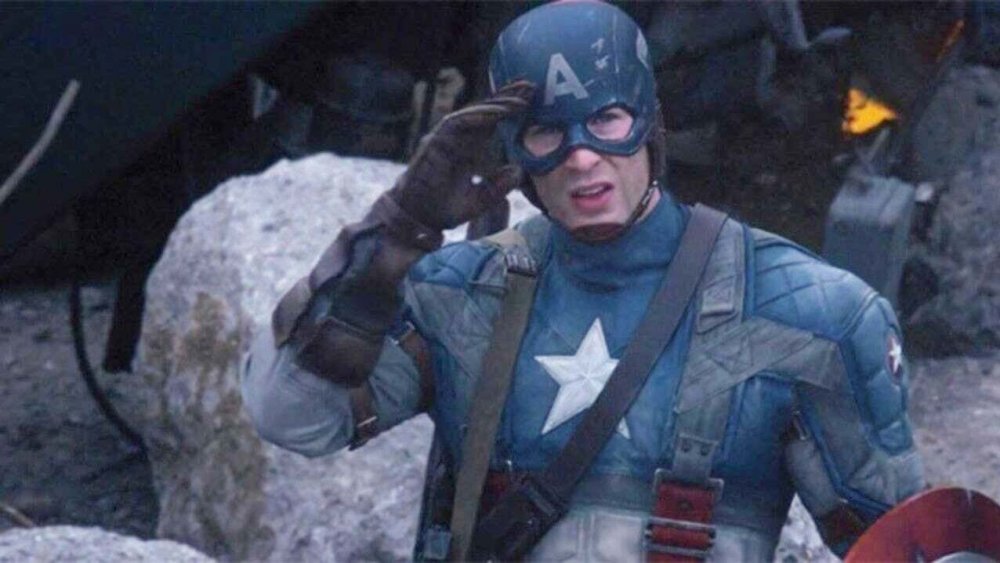 Disney/Marvel Studios
It all started with one famous actress taking it upon herself to make sure the Avengers would assemble for Bridger. Anne Hathaway — who portrayed Selina Kyle, aka Catwoman, in Christopher Nolan's 2012 three-quel The Dark Knight Rises — was apparently the first big celebrity to notice Nikki Walker's post, and she leaped into action.
"I'm not an Avenger, but I know a superhero when I see one," Hathaway wrote on her own Instagram. "I can only hope I'm half as brave in my life as you are in yours, Bridger. Wishing you an easeful recovery, and many cool looking rocks." She then tagged Marvel Cinematic Universe mainstay Mark Ruffalo, the man behind Bruce Banner, writing, "Hey @markruffalo, do you need a teammate??"
According to Deadline, Ruffalo did indeed reach out to Bridger's family as a result of Hathaway's post. That kicked off a tidal wave of celeb support for Bridger. Avengers: Endgame directors Joe and Anthony Russo got involved, as did X-Men series star Hugh Jackman, Shazam! actor Zachary Levi, and Spider-Man star Tom Holland — who has made something of a hobby out of comforting sick and injured children while in character as the lovable web-slinger.
A couple of days after her original post, Nikki posted a photo of a grinning Bridger in a Spidey costume. "We just got off a call with a friendly neighborhood idol," she wrote. "Bridger is over the Moon! Can't wait to show him what's next: a message from a guy who doesn't like bullies. Gotta wait for the stardust to clear from his eyes first, though."
Like Captain America, Bridger Walker can do this all day
Sure enough, it wasn't long before Nikki posted a video of Bridger — in full Captain America regalia this time — watching on his tablet a personal message from Cap himself. The Chris Evans recorded and sent along a heartwarming video in which he tells Bridger that he's a bonafide superhero for saving his sister from a life-or-death situation.
"This is a message for Bridger," the Cap actor says in the video. "Hey, Bridger — Captain America here, how are you doing, buddy? So, I read your story, I saw what you did. Now, I'm sure you've heard a lot of this over the last couple days, but let me be the next one to tell you: Bud, you're a hero. What you did was so brave, so selfless. Your sister is so lucky to have you as a big brother. Your parents must be so proud of you!"
Cap went on to tell Bridger that he had a special surprise on the way, presumably directly from Avengers HQ. "I'm gonna track down your address, and I'm gonna send you an authentic Captain America shield, because pal, you deserve it," he said. "Keep being the man you are. We need people like you. Hang in there — I know recovery might be tough, but based on what I've seen, I don't think there's much that can slow you down."
Evans is totally right, and we'd like to add our voice to the chorus praising Bridger for his marvelous act of heroism. We wish him a speedy recovery — though we have a feeling the little guy likely won't be down for long.