Why You Should Be Excited About Netflix's Project Power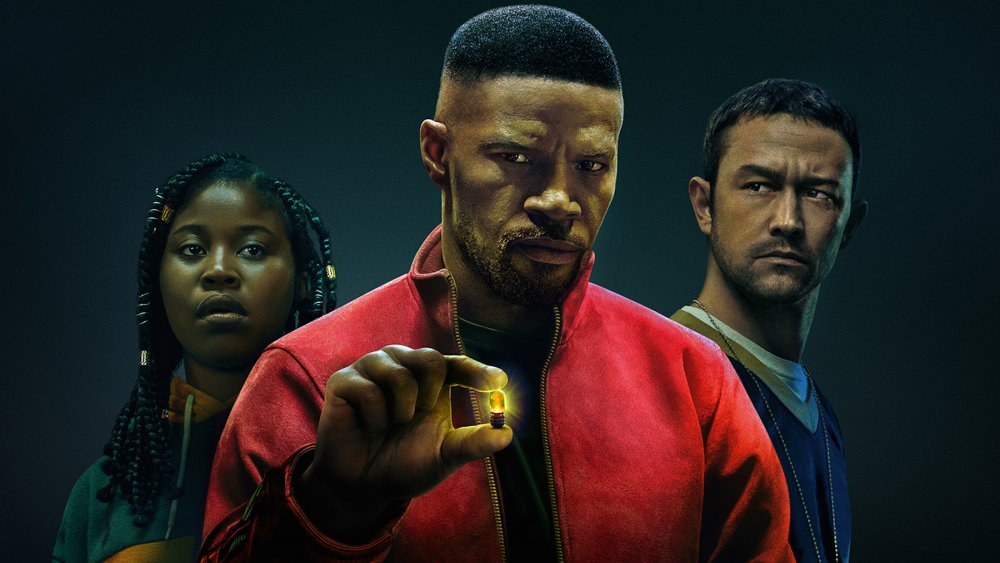 Netflix
One of Netflix's most anticipated original features of 2020 is coming our way on August 14, and the details are finally starting to slip loose from the streamer's best-kept summer secret.
For the uninitiated, Project Power is a different kind of superhero epic. What little intel we can glean from the film's first trailer teases a genre-bending story that's one part Limitless, and one part sci-fi crime thriller. Per the official description provided by Netflix, the movie is set in New Orleans, and the plot explores the ramifications of a new illicit drug with the potential to awaken superpowers in the people who take it — for five minutes. After the five minutes are up, the drug's effects presumably wear off. Oh, and there's also a chance it will kill you the instant you take it. Some of the powers explicitly cited in the Netflix tease include bulletproof skin, invisibility, and super strength. Presumably, these are the three powers exhibited by the film's protagonists: a local cop, a teenage drug dealer, and a former soldier with a personal score to settle.
If these tantalizing details don't already have you piqued, there are plenty more reasons to be excited about Netflix's Project Power. Here are just a few of them.
Project Power has an A-list cast with serious superhero credibility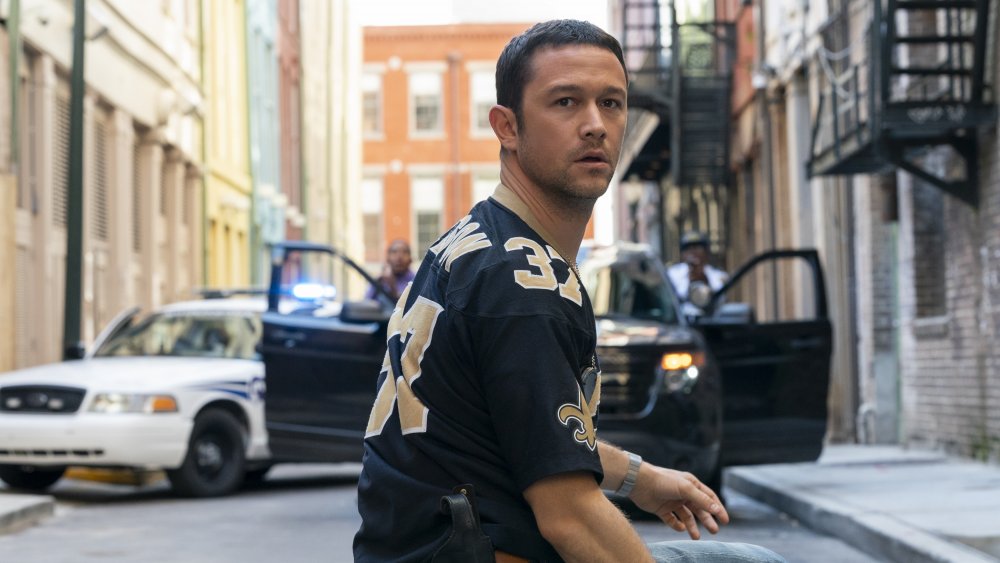 Netflix
We've known for a while the three archetypes thrown together for some pharmaceutically enhanced action in Project Power. While a local cop, a teenage drug dealer, and an ex-soldier out for revenge all sound like clichés waiting to happen, we've got a ton of faith in the three actors tapped to step into those roles. Playing the cop is Christopher Nolan-fave Joseph Gordon-Levitt, whose work as Robin in the Dark Knight trilogy proved he has the chops to pull off a gritty, mature superhero flick. Jamie Foxx, who is also set to star in a forthcoming adaptation of Image Comics' long-running Spawn series, is signed up to play the ex-soldier. Last but certainly not least, relative newcomer Dominique Fishback (The Hate U Give, The Deuce) will be taking on the role of the young dealer. From the brief glimpses we get of her character in the trailer, she's set to be a solid comedic foil to Foxx and Gordon-Levitt.
While the character descriptions from Netflix certainly aren't anything to write home about, the A-list cast should get you excited. These three protagonists might have been derivative in the hands of lesser talents, but something tells us Foxx, Gordon-Levitt and Fishback are going to knock it out of the park.
Project Power has talent to spare behind the camera, as well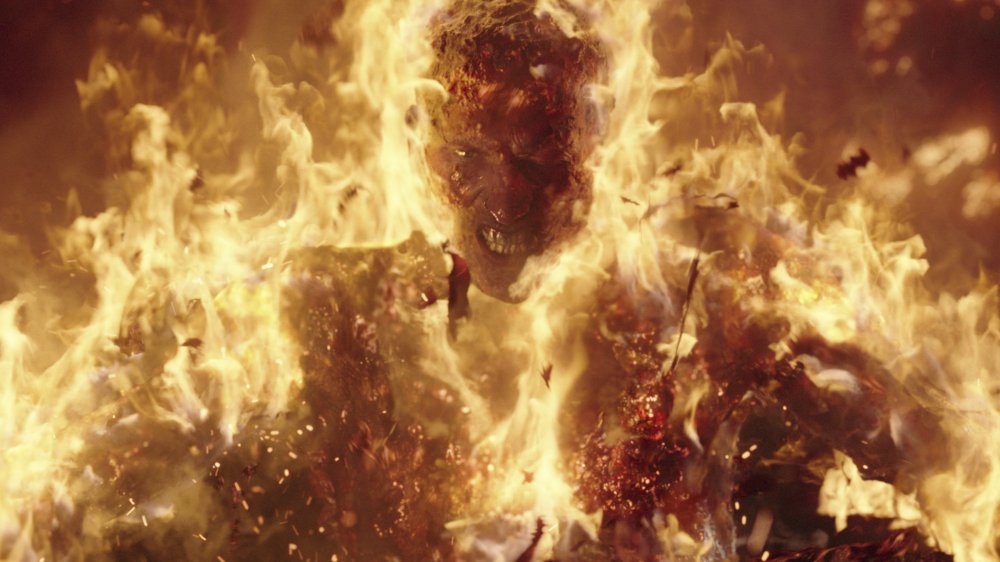 Netflix
All that on-screen talent is certainly buzz-worthy, but much of a film project's quality is determined by the talent operating behind the scenes. Project Power scored in that department, as well, landing a proven team of directors as well as one of the hottest screenwriters in the industry.
Project Power is directed by the two-headed filmmaking monster of Henry Joost and Ariel Schulman. Joost and Schulman proved their directing skills on the stylish 2016 film Nerve starring Emma Roberts and Dave Franco. They also co-created the popular reality-based docuseries Catfish, which ran from 2015 to 2020. Project Power is a big jump into the big leagues for the long-time collaborators, but their past work indicates that they're definitely up to the challenge.
The script for Project Power was penned by Mattson Tomlin, a 30-year-old Romanian screenwriter in the midst of a breakout year in Hollywood despite the shutdown. Project Power is set to be Tomlin's feature-length debut, but he's already signed up to follow this project with work on Warner Bros.' upcoming The Batman and a film adaptation of Capcom's iconic Mega Man series of video games. Joost and Schulman are also set to direct the latter project, so they must make a pretty good team with Tomlin.
Project Power's first trailer is action packed
Netflix announced that Project Power had entered production back in 2018. After that announcement, there was near-total radio silence about the film until the first trailer dropped on July 15. No teasers. No production stills. No leaked content. Until the trailer released, fans had to hypothesize about the project in a veritable vacuum of information.
That all changed with the release of the first trailer (embedded above), and boy was it worth the wait. The trailer offers about a dozen clips from all the film's frenetic action sequences, and Jamie Foxx's voice over provides quite a bit of information about the plot's central premise. While we could have gleaned some of the film's magic little pill's mechanics from Netflix's brief teaser copy (which has been publicly available for weeks), we now understand the deadly stakes that our three protagonists face every time they swallow a fresh dose. 
Most importantly, we finally get to see the film. This movie was shot on location in NOLA, and that iconic city's unique character is on display in ever frame. It's a pretty wild three minutes, overall. 
Go ahead and watch it for yourself. We dare you not to get excited.