The Real Reason Homeland Ended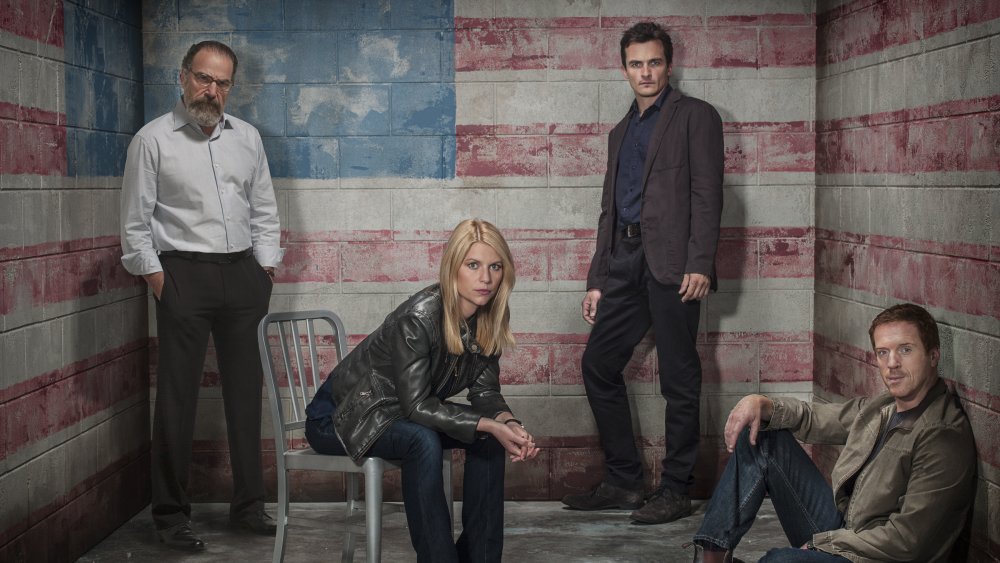 Showtime
For eight seasons, Showtime's Emmy-winning spy thriller Homeland led a lineup of acclaimed series, including fellow long-running dramas Ray Donovan and Shameless. With its conclusion has come not just the end of a show, but an end of an era for the premium cable network. 
Based on the Israeli series Prisoners of War, the political drama had seen its share of critical praise — and downright criticism — since debuting in 2011. But its 66-minute finale, airing in April 2020 and written by series developers Alex Gansa and Howard Gordon, delivered what many saw as a fitting final chapter for its leading spies, Claire Danes' CIA prodigy Carrie Mathison and her mentor Saul Berenson, played by former Criminal Minds star Mandy Patinkin. The finale to one of TV's most talked-about series also answered its single most important question, and one it had posed from the very beginning: where did the allegiances of Danes' case officer really lie?
In an interview with The New York Times, executive producers Gansa and Gordon revealed that while viewers and critics may have seen the series' final mission as a perfectly orchestrated crescendo of Homeland's themes and storylines, some of its most shocking narrative twists were a "last-minute stroke of inspiration." Still, with an ending that retained so much of the show's famed stakes, tension, and action, it seemed almost impossible that the creative team hadn't thought carefully about their final season. 
Unlike the cliffhanger ending of fellow Showtime series Ray Donovan, the cancellation of which felt gutwrenchingly abrupt and largely unplanned, Homeland's finale was a shining example of how a series can go out on its own terms. But did Homeland end when and how Gansa and Gordon really wanted? According to the showrunners, it did, with Carrie's final stint as a CIA spy a move that had been years in the making. 
Homeland's creators were ready to call it quits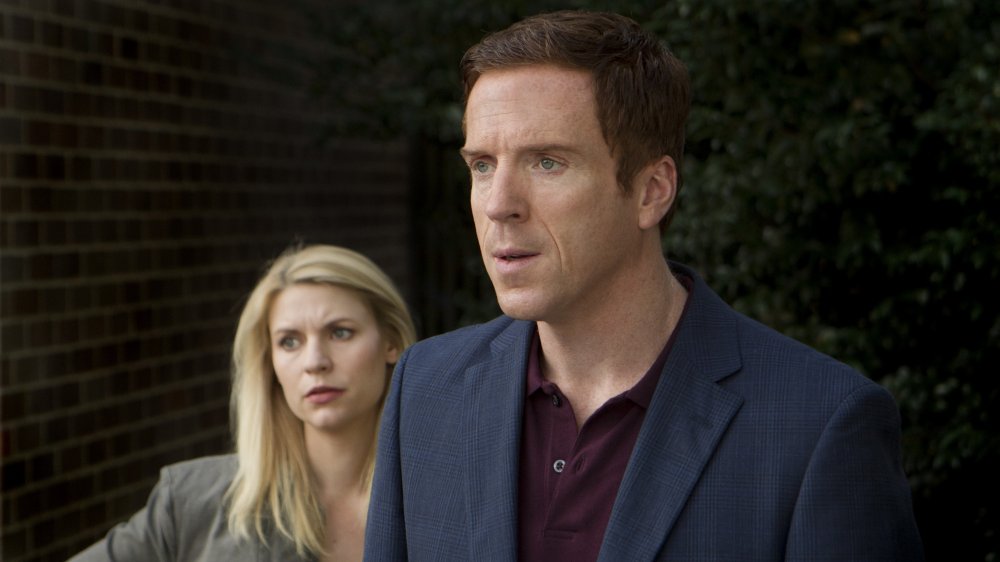 Showtime
Gansa and Gordon's post-series finale interview with the NYT confirmed what many long-time fans had known — Homeland's conclusion was decided by its creators long before the finale arrived. According to the report, while the two opted not to create a single arc that would carry the show into its final run, it was known that the eighth season would be the cut-off as early as the fifth. One of Gansa's earliest acknowledgments that Homeland's eighth season would be its last was at Showtime's pre-Emmy party. 
Speaking to Deadline, the EP and showrunner revealed he would be "done" following season 8. However, it would ultimately be Showtime's decision to cancel the series alongside his official departure. Gansa cited "the toll it takes working on a dense series like Homeland that has to reinvent itself almost every season," an experience Deadline described as rewarding but "extremely stressful and taxing." 
The official cancellation announcement, however, didn't come until 2018, two years after the season 8 renewal in 2016. During the Summer 2018 Television Critics Association Tour, Gansa had made clear that although the show had had a good run, it was finally time to close the book on the political thriller. "Homeland has been the most joyful and rewarding experience of my career," Gansa said in a statement (via The Los Angeles Times). "I am sad to see the journey coming to an end, but it is time." 
The ending of Homeland was so confidently planned that then-Showtime network chief David Nevins told the TCA crowd that he didn't even want to use the world cancellation. "I do not want to hear the word cancellation," Nevins told reporters. "Alex Gansa will bring the show to its proper conclusion."
Production costs may have also played a part in Homeland ending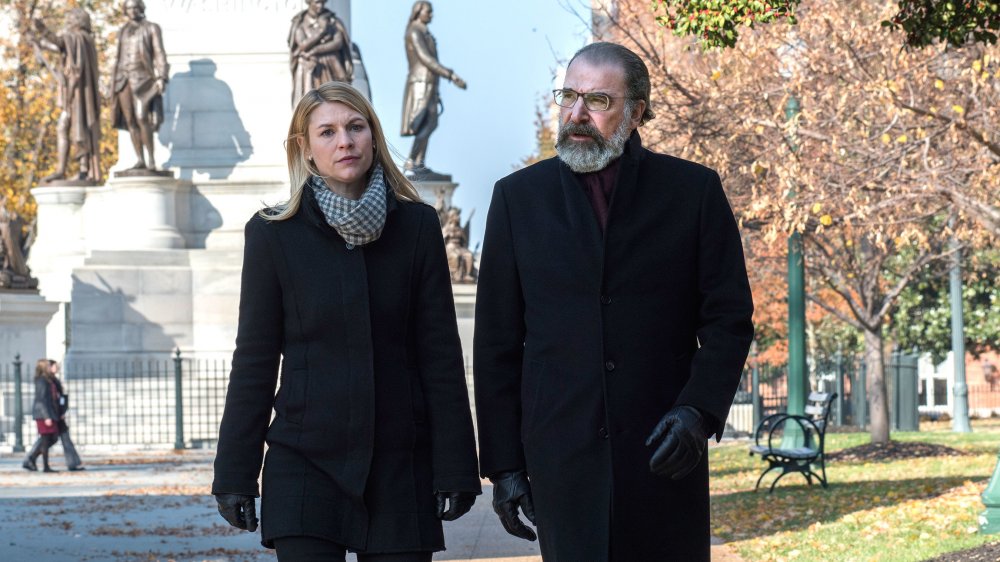 Showtime
Gansa's decision to depart the series after eight seasons was a significant creative reason to end the show, a process that Nevins described as a three-way conversation. "It was a triangular negotiation between what the producers wanted, what the studio wanted, and what we wanted," Nevins told The Hollywood Reporter. "Alex [Gansa] really wanted to write to an endpoint."
While speaking to THR, Gansa acknowledged that the economics "were so strong" that the team agreed three more seasons could be in the cards. But without its longtime masterminds to guide Homeland's missions, it may have been too economically risky to forge ahead without Gansa and Gordon. In that very same interview, Bert Salke, the president of Fox 21 Television Studios, acknowledged that the show was successful for Showtime, but came with a high price-tag. 
In practice, that meant $230,000 bills from the Moroccan government for two C130 aircraft, as well as several Humvees and helicopters used as set dressing in season 8. The final season's budget also included upwards of $500,000 an episode for star Claire Danes, and double the first season's $3 million-per-episode price tag. "The show demanded money based on how big of a production it became," Salke said.
Going into another season without a guarantee that Homeland would find that continued level of success for its cost may have been another incentive for Showtime to close out the series with Gansa's departure.