The Real Reason Ray Donovan Was Canceled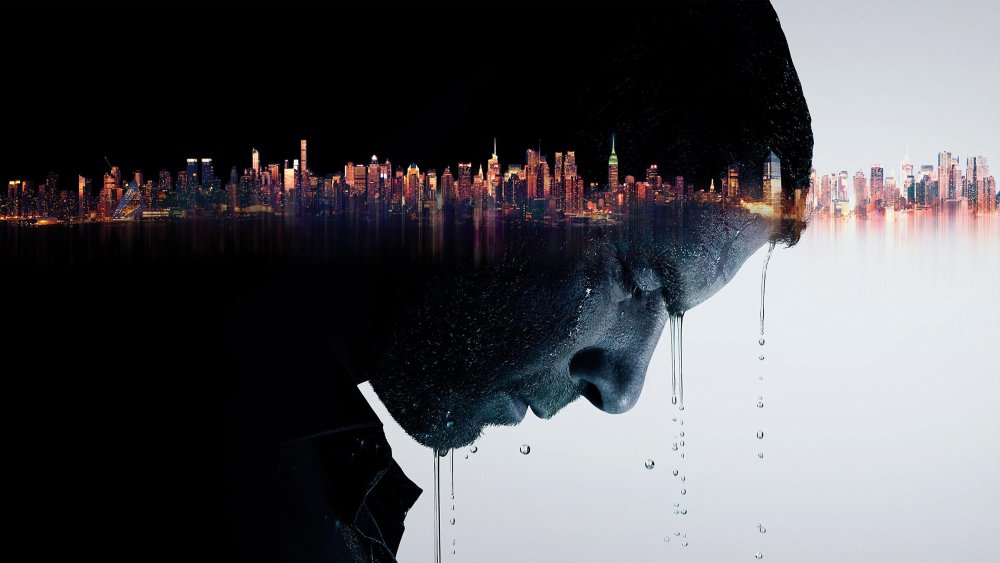 Showtime
After seven seasons, Ray Donovan aired its final episode in January of 2020. Unfortunately, however, the final bow of the Liev Schreiber-led network hit, which broke Showtime ratings records when it debuted in 2013, was anything but planned.
The bi-coastal drama created by Ann Biderman (Southland, Public Enemies) and run by David Hollander (The Guardian, Personal Effects) followed the personal and professional life of Ray Donovan (Schreiber), a "fixer" for the influential law firm Goldman & Drexler who was responsible for arranging bribes and payoffs, as well as doling out threats and participating in other illegal activities in the name of the firm's powerful clients. The show was a certifiable hit for Showtime, and an award-winning critical darling with a remarkably consistent viewership.
So, when Gary Levine, Showtime's co-President of Entertainment, implied Ray Donovan might soon be singing its swan song in an interview with Deadline after the season 7 finale aired in January 2019, it was a bit of shock. In the immediate aftermath, its star even took to Instagram to encourage fans to reach out to the network. "I know the big question on everyone's [mind] is whether there will be a season 8," Schreiber wrote. "Truth is it's in the [network's] hands. So if you want more, reach out to them at @showtime, @raydonovan, and @CBS and let them know how you feel."
At the time, not only was the series still performing well, but the final episode of the seventh season had ended on a major cliffhanger, with showrunner Hollander telling Vulture that he and the team had come back after season 6 with a two-season arc in mind. "We were so used to it being the other way, where we were burned out by a show that was very hard to make and the network would pull us and cajole us and push us," Hollander said. "We were used to being a show that was not canceled. We never thought we would be canceled."
So, why exactly did Ray Donovan get canceled?
The Ray Donovan creative team was blindsided by the cancelation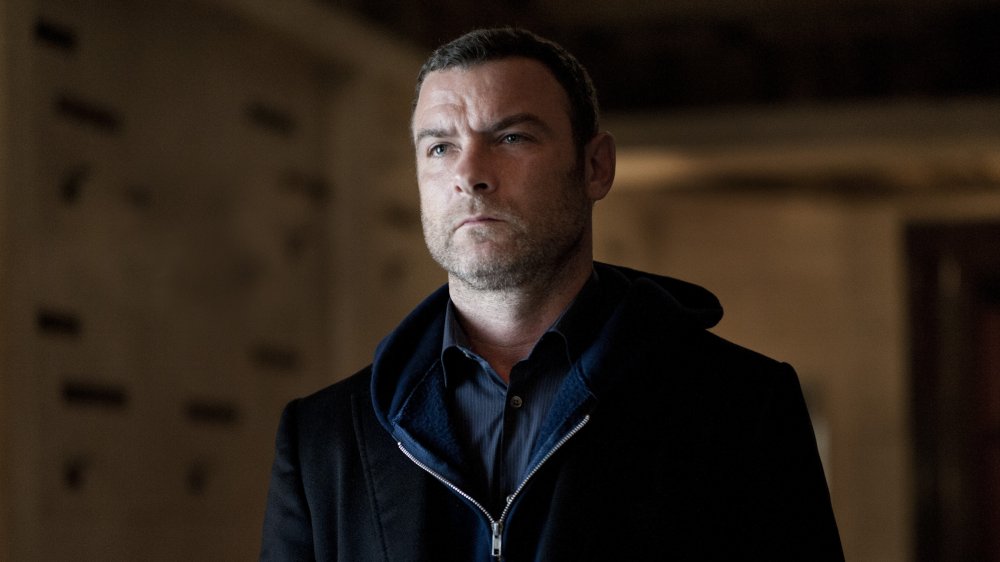 Showtime
In an interview with Deadline only a couple weeks before the cancelation announcement, Levine signaled that the series might be coming to an end, and soon. "I think Ray Donovan is nearing the end of its run," he said. "We always talked about seven or eight seasons. Nothing has been decided yet, but it's fair to say it is nearing the end."
In the Vulture interview, Holland doesn't entirely dispute this statement. He and the rest of the Ray Donovan writing team, cast and production crew all seemed to think that the end was near. That conclusion, however, was believed to be in the form of an eighth season, not the cliffhanger on which they left fans. "We're still scratching our heads," he told Vulture. "We had no indicator that the show was ending. We were behaving creatively as though we were in mid-sentence. And so, there was no sense that this was going to be a completion. This was in no way a series finale." 
The writing might have been on the wall, though. While every season prior featured a 12-episode run, the seventh season order was reduced by two, for a total of 10. What's more, despite the show mostly defying viewership trends, it was bleeding an audience. Still, Holland thinks there were other things behind Showtime abruptly pulling the plug, and a lot of it has to do with network politics. 
Ray Donovan was a costly production caught in the middle of a network merger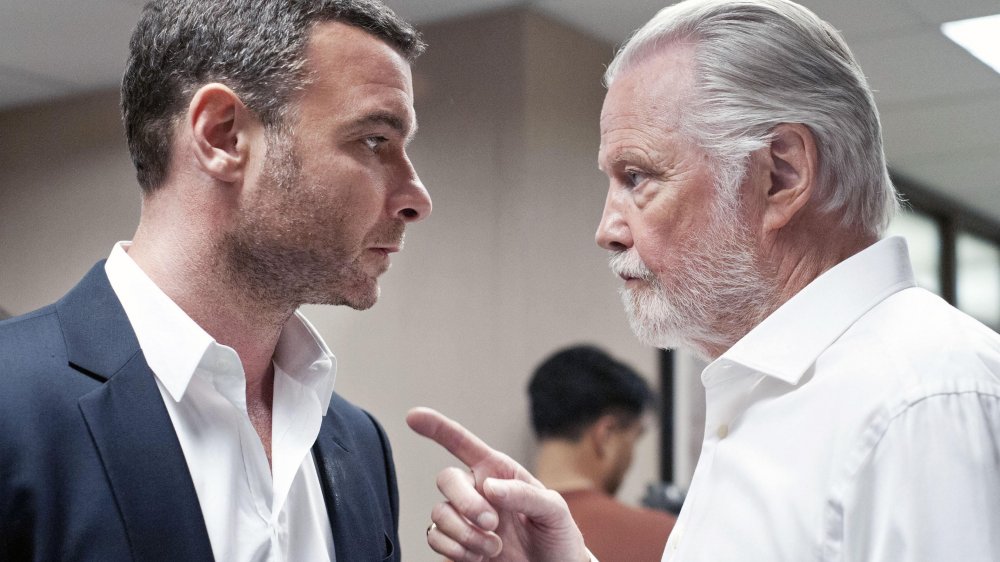 Showtime
Despite being in its seventh season and facing small viewership declines, Ray Donovan was Showtime's most-watched series during the 2019-2020 season. The premium cable show's performance, however, may not have lived up to the standards of the network's new ownership following a merger between CBS and Viacom. Holland seems convinced this played a significant role in how and why Showtime's second highest-rated show ended up six feet under. "The corporate elements of show business are complicated and often mired in things that will never be spoken out loud. I think the easiest external impact was the merger [between CBS and Viacom]. Whatever new environment grew from the merger clearly had some impact on their choice," Holland explained. 
But if Ray Donovan couldn't cut it in the merger, what would make Showtime renew other lower-performing series instead of it? Holland notes that it may have had to do with the relationship between his drama's ratings performance and the cost of doing another season. As shows age, actors, in particular, get more expensive, with Holland even revealing to Vulture that the decision jump cities after season 5 upped the series' price tag. "This is a big show," Holland said. "To be fair to our bosses, Ray Donovan, for the Showtime model, was a very expensive show. We were going into our eighth season with salaries and all the step-ups for union. And the move to New York was extraordinarily expensive, so there's that."
A season 8 might be in the cards for Ray Donovan fans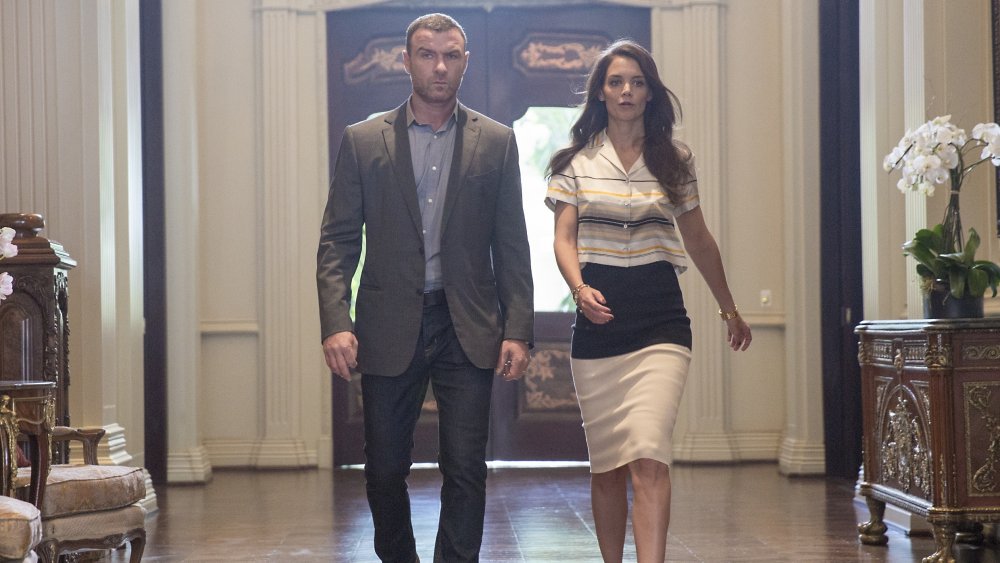 Showtime
Showtime announced in early February 2019 that the series was officially canceled, but around a week later, Schreiber delivered some surprising news to fans over Instagram. In a vague but celebratory post, the Ray Donovan actor seemed to imply that the show had been renewed for an eighth season, pointing to the efforts of fans as the catalyst for the mysterious and unexpected news. 
"It's hard to describe how amazing it feels to those of us in the Ray Donovan family who have been lucky enough to experience the overwhelming love and support that you all have expressed for our show since the news broke that Ray would not return," Schreiber wrote. "What's even more incredible is that it seems your voices have been heard. Too soon to say how or when, but with a little luck and your continued support, there will be more Ray Donovan." 
He finished by thanking all the "Donofans who got their bats out and beat the odds," but didn't go into any more specifics. When TVLine reached out to Showtime, their rep declined to comment. It's not clear whether Schreiber was alluding to the series' actual return or renewed discussions about a potential eighth season. It's also not explained whether that final season — or something like a two-hour finale — would even take place on the cabler or move to another network. Holland, however, says that as long as the cast and crew's contracts haven't expired and the sets are still up, anything is possible. 
"The sets are still standing," he told Vulture. "The people are still contracted. The mechanisms are in place."