Relic Director On What It's Really Like To Film A Horror Movie - Exclusive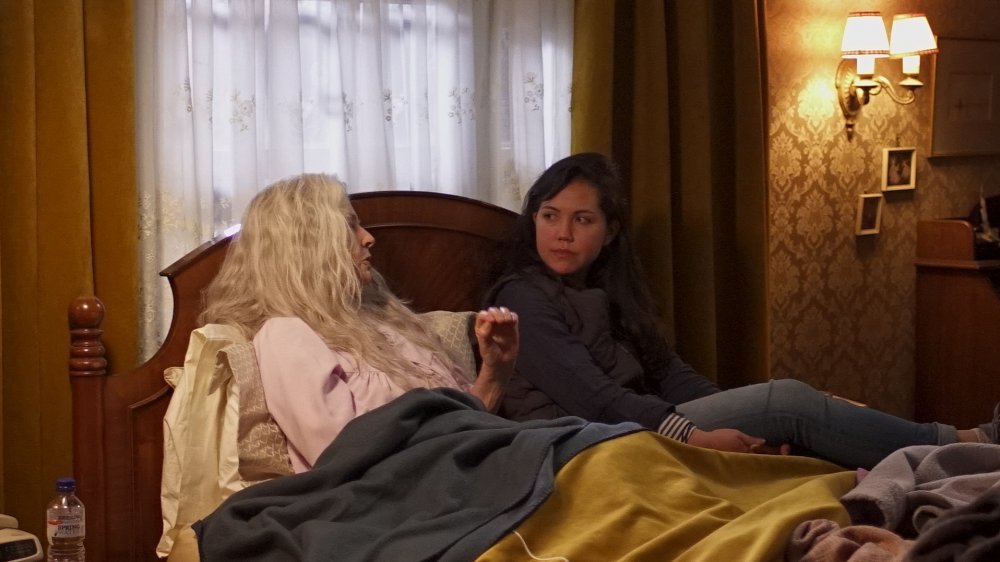 IFC Midnight
The brand-new, Rotten Tomatoes Certified Fresh film Relic is the newest gem out of the growing horror hotbed that is Australia. The feature film debut of director Natalie Erika James, Relic tells the story of three generations of women haunted by the physical manifestation of dementia in their family home.
James was inspired to make the movie after visiting her grandmother, who was suffering from Alzheimer's, in Japan. "It was the first time she couldn't remember who I was," James says of her grandmother, in an exclusive interview with Looper. There was guilt over not visiting earlier or more often. James also mentions her grandmother's house, which she had "been really kind of terrified of as a kid." Those two ideas came together to form Relic. 
As a self-admitted "massive scaredy cat as a kid," James posits that her own interest in horror might be a way of addressing her fears head-on. "I don't know if relief is the right word," she says, "but it's the helpful way of processing, essentially."
Of course, being on the set of a horror film is another thing entirely. Is it scary? Is it funny? Is it just another day at the office for show business professionals? Chatting with Looper, James reveals what it's really like making a horror movie.
It's relaxed, except when it's dark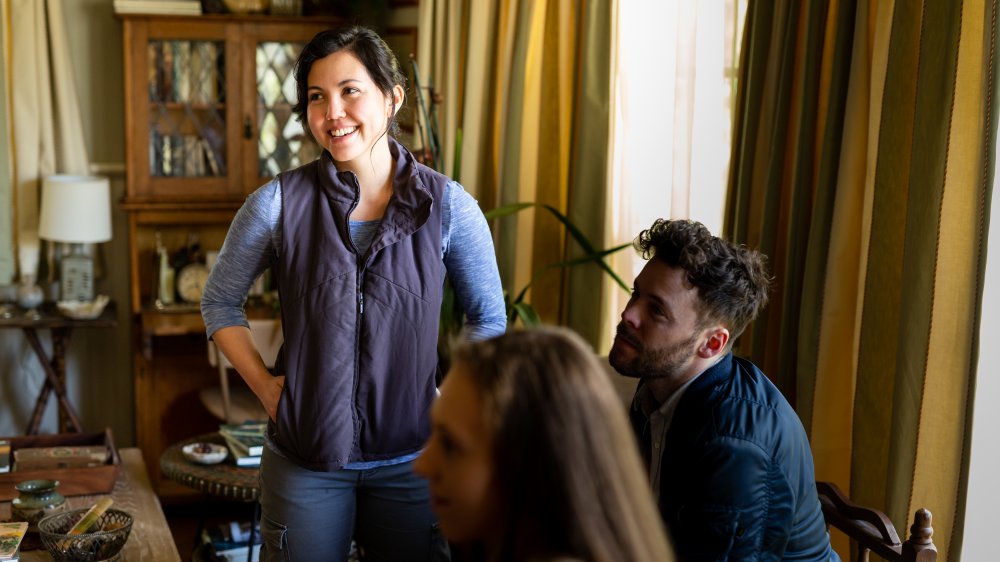 IFC Midnight
Each movie deals with their set differently. The Silence of The Lamb set, for example, was a pretty jovial place; the cast and crew kept things light by eating lamb, and even turned a set blueprint into a board game. Other horror movie sets just feel like a normal one, with the end result of the film they're making being what's strange and spooky rather than the experience of shooting.
Noting that it can be "very tough and emotionally taxing for the actors" in a horror flick, James tries to keep things simple. "I prefer a kind of laidback set where everyone's happy and joking around," she tells Looper. 
That doesn't mean the vibe of Relic set was always lighthearted. After all, it's a movie about women facing a personified version of dementia. As James explains, "For the days when the actors were required to go to some dark places, we tried to be respectful and keep a kind of low volume on set compared to usual for their sake."
She admits that sometimes "you do some ridiculous things when you direct horror to prompt reactions from actors," and some things "can feel a little silly if you're looking at it from the outside." For example, one particular scene saw her "smashing two books together to prompt reaction, just to give it to the sense of timing for the actors."
All in all, James has found making a horror film both fun and rewarding. See the fruits of her labor by catching Relic ASAP.